Playing on the title of Charles Dickens' 'Old Curiosity Shop'- which in turn inspired the historical Old Curiosity Shop opened by Sotirio Bulgari in 1905 – 'The New Curiosity Shop' embodies Bulgari's approach to design, and the culture of the brand. Their latest retail space represents a contemporary luxury interpretation of the brand's historical beginnings.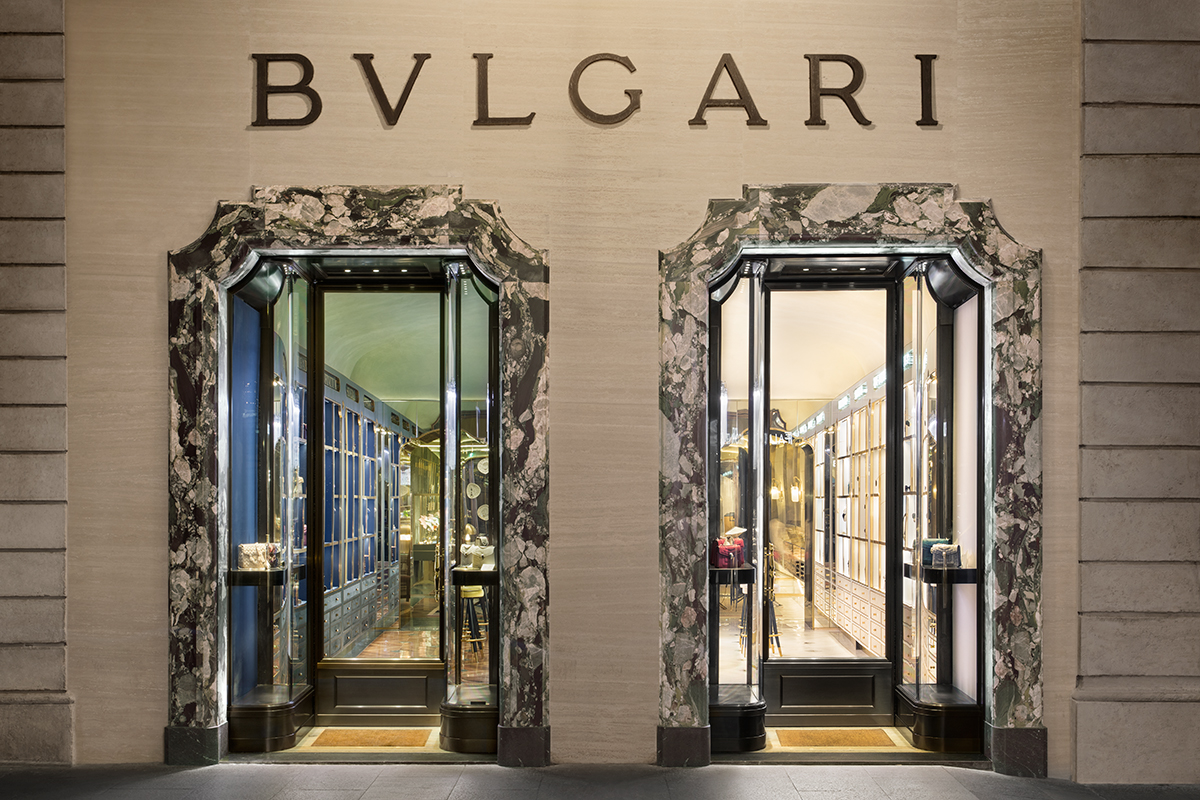 Forecasters are predicting that the way in which consumers interact with physical purchasing is changing. This shift is occurring in such a drastic manner that all luxury retailers need to offer something more complex and intellectual to their clients than simply beautiful premises. Bulgari have risen to this challenge with aplomb by opening their 'New Curiosity Shop'. The boutique designers also drew inspiration from the 'Cabinets de Curiositié' which became popular in northern Europe during the Renaissance, and were regarded as a microcosm of the world, providing visitors with a curation of interesting and important objects.
When you first enter the 'New Curiosity Shop' a central console appears at first to be a table, but then reveals its secrets - it is a portal to the digital archives of the brand, making it possible for customers to explore the history of Bulgari, as well as offering the possibility of buying the unique pieces available only in this store. There is a very physical divide between the old and the new in the new retail space; materials, design and objects are reflected on the opposite side of the room with their contemporary alter egos in the 'Naturalia'(Natural) and 'Mirabilia'(Man-made) sections, independently representing the wonders of the natural world and man-made world.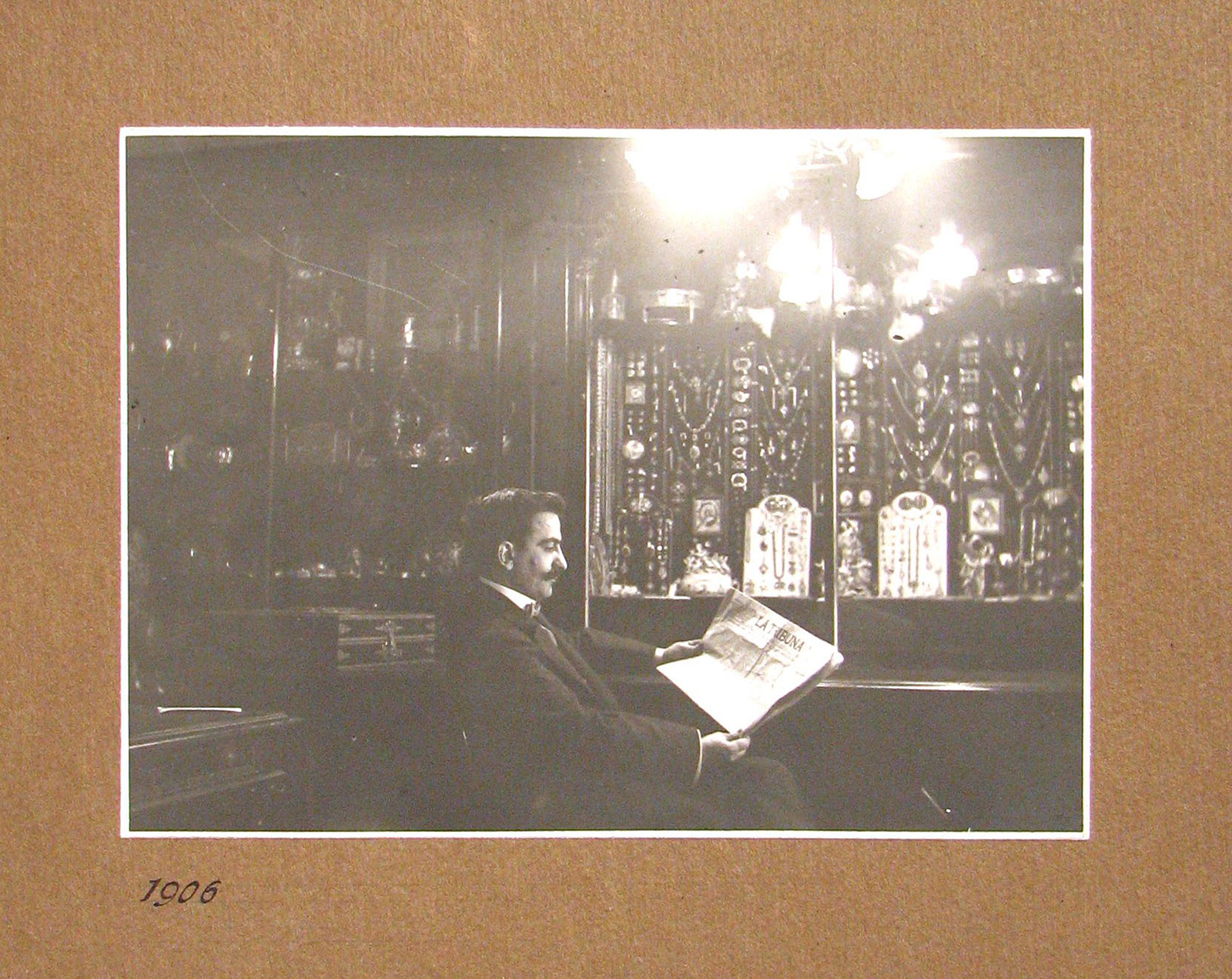 Bulgari has chosen to furnish their 'Mirabilia' with their own experimentations in design; such as a ring in blue china with a cabochon cut peridot, and the 'Parentesi' bracelets in pink gold and jade. The miniature collection which will be available exclusively in the new boutique is named 'Condotti10' – featuring 2 bracelets with matching rings, the first in pink gold with diamonds, the second in pink gold and pavé diamonds with malachite and mother of pearl inserts. A new version of the 'Serpenti' watch featuring pink or blue metallic straps, featuring the engraving 'Only in Rome' on the reverse will also be offered in the form of 'Twist your Time' watch. It is launched as very limited edition, with only 200 pieces available at the New Curiosity Shop.
Every six months the Bulgari concept store will be reimagined according to different themes and collaborations with contemporary designers, with the aim of delivering a playful and informal space to experience luxury in a more approachable way. Bulgari have managed the feat of creating an entirely innovative and ground-breaking retail space within the fine jewellery; at once reflecting the creativity within their design, dedicating new endeavours to the history and prestige of their brand, and appealing to the millennial desire for personalised luxury.