In the beginning of September, at International Jewellery London (IJL) – a London jewellery exhibition, I held a seminar on how to market a jewellery brand using blogs and social media, a subject that could n0t be more apt at the moment. I felt it was something that should be highlighted on my own website so if you want to know how to promote a jewellery brand using a blog, read on…
Logically speaking, one of the first questions that any designer or brand manager will ask of themselves is: "What advantage is there in having a blogger write about me?". Let's look at a few advantages:
– Even a small mention of a particular brand in the press is an indirect form of advertising that can increase the number of consumers familiar with the brand.
– If you are a new brand, then working with a blogger is a good way of starting a dialogue with potential clients and marketing yourself in the best possible way. People are more likely to trust a blogger's opinion than a billboard. Positive comments included in published material are only going to play in your favour.
– What is the likelihood of the blog readers already knowing who you are? If it is unlikely, treat your collaboration as a chance to venture into a new market and offer your work to a new set of consumers. It's highly likely they'd never have heard of you if it were not for that blog.
– Bloggers can post material they have published about you on social media sites, increasing their number of subscribers who'll read about you.
– My own experience has shown that brands specialising in high jewellery art can belie the perception that their work is inaccessible to the majority thanks to bloggers' comments about them. More and more people have shown an interest in high jewellery as a result.
Katerina Perez, Isabella Lee and Sarah Ho at the IJL seminar talking about marketing jewellery via blogs and social media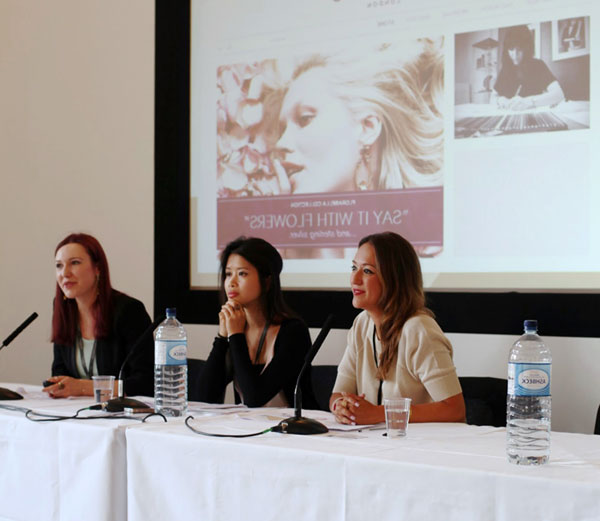 Initially, the above were simply my own theoretical arguments. To corroborate them, I carried out a survey in which fifty brands from Russia, Britain and the US agreed to participate.
I asked them a simple question: have they had any experience of working with a blogger before and what were they expecting from him/her? It turned out that 90% were being promoted on a variety of blogger's websites in order to: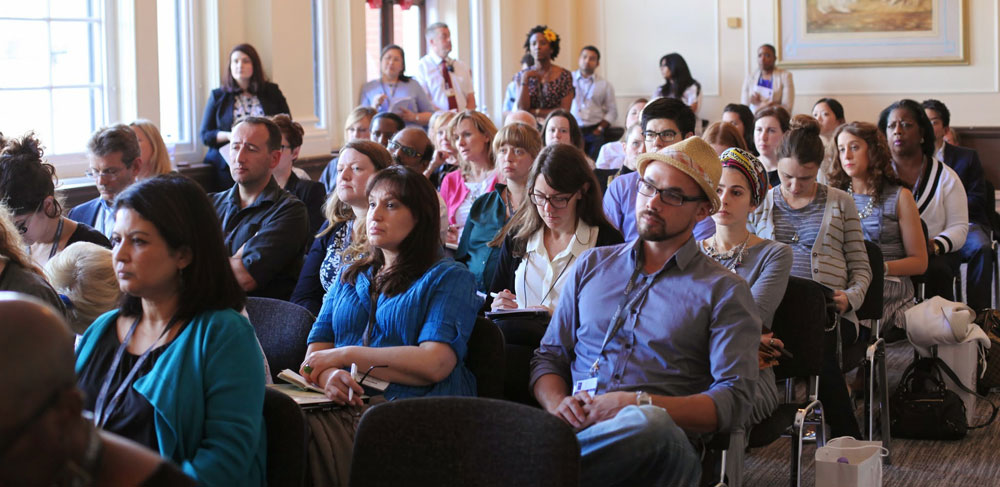 "How to market jewellery brands via blogs and social media" was the most attended seminar at IJL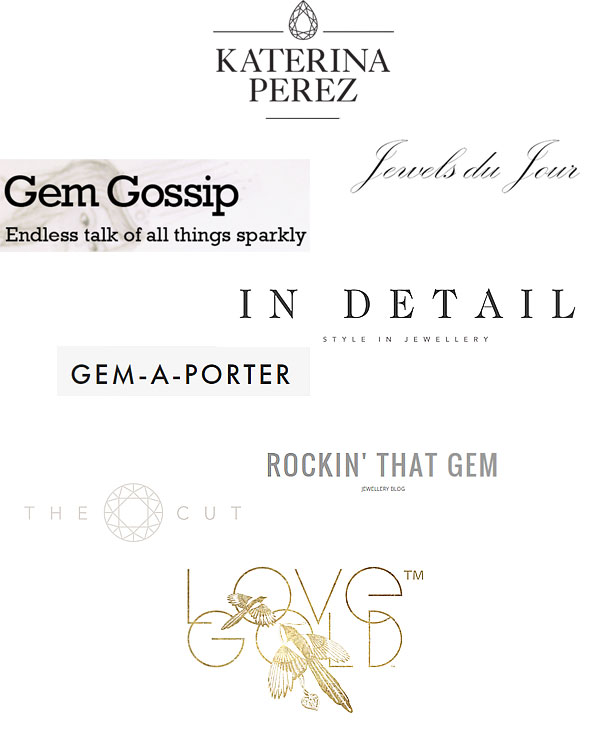 It should be noted that ALL the brands were satisfied with their experience of working with bloggers and were keen to continue doing so. So if you've yet to collaborate with bloggers, perhaps it's time to think about it? The results can far exceed your expectations.
The managers at American brand SUTRA have correctly noted that it's necessary to choose a blogger whose philosophy and style would actually gel with that of the brand. To pick the best candidate, it's a good idea to start by compiling a list of the bloggers you'd like to work with. Once you've got a list, you need to look at each of them in turn, paying close attention to the design of the website, the writing style, the other brands promoted by the blog, the blogger's rapport with his/her readers (so you need to look at whether there is a comments section on the website, whether readers can share other articles they've read, how many social media subscribers does the blogger have, etc.).
Brands would be wrong in thinking that it's enough to send a simple proposal and you'll get a blogger to post an article. I get sent promotional e-mails and press releases every day which I physically don't have time to look through and some of which aren't relevant to what I specialise in (e.g. if I'm writing about precious jewellery, then costume jewellery is not going to interest me). Bloggers are busy people so you need to be precise in attracting their attention and winning them over (I'm talking about big names on the blogosphere circuit). You can do this by: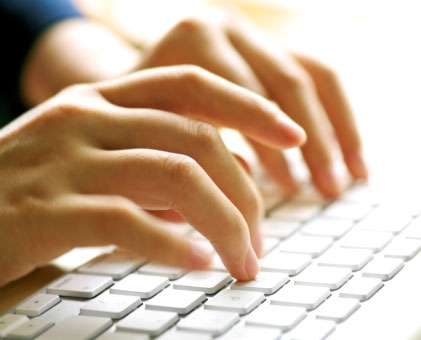 Let's imagine that you meet a blogger, you have a particular mutual interest and you agree on an article for the blogger's website. The next stage is a collaborative effort to put together a valuable piece for publication that will be of interest to the readers and endorse the brand. To achieve this, the blogger needs to receive all the necessary information. What does that include?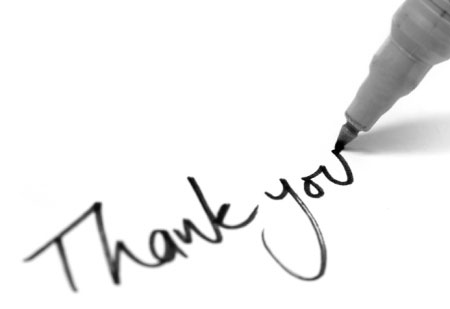 Writing a blog can seem like nothing more than a hobby but it's actually hard work. Gathering the material, working with images, writing articles, publishing them on a website and maintaining social media profiles can take hours or even days! Don't you think it's worth showing some thanks for all that time and effort? If you think the answer to that question is yes, then there are a lot of ways to say "thank you", one of which should be posting a link to the blogger's article via the brand's social media.
"We have established working relationships with bloggers much like those we share with all print and online journalists." – Kara Ross, NY
A one-off publication is rarely going to be of any benefit (if my past experience is anything to go by) so brands need to be invested in a second or indeed multiple collaborations with a blogger. To achieve this, there needs to be regular communication and a close relationship. How do you manage it?
So, to wrap things up, I would like to stress that the importance of online publications should not be underestimated. They are easy to share with friends, they don't disappear from the internet like magazines off the shelf at the end of the month, and what's more it's possible to evaluate the success of an article online by monitoring the number of people who have read it. Bloggers' articles regularly evolve into a dialogue between the reader and the blogger and sometimes one which involves the brand itself. Printed press, meanwhile, remains a journalist's monologue and a source of information.
I have essentially offered some basic guidance on how brands can be promoted using blogs; whether you decide to follow it or not is up to you. KP
Big THANK YOU to all the brands that kindly participated in my survey and to Ekaterina Aleksandrova who photographed the IJL seminar.