Shaun Leane, a very talented British jewellery designer with much attention to details, has been on the top of my list of designers for quite a while now. And it came as no surprise when I found out that he had been selected to be a fine jewellery designer partner to work with Gemfields – the world's leading producer of ethnically mined rare coloured gemstones. There are only 6 other designers (Alexandra Mor, Dominic Jones, The Gem Palace, Sutra, Katerina Maxine and Fabergé) who Gemfields are going to collaborate with on their latest global campaign featuring the newly appointed Global Brand Ambassador Mila Kunis.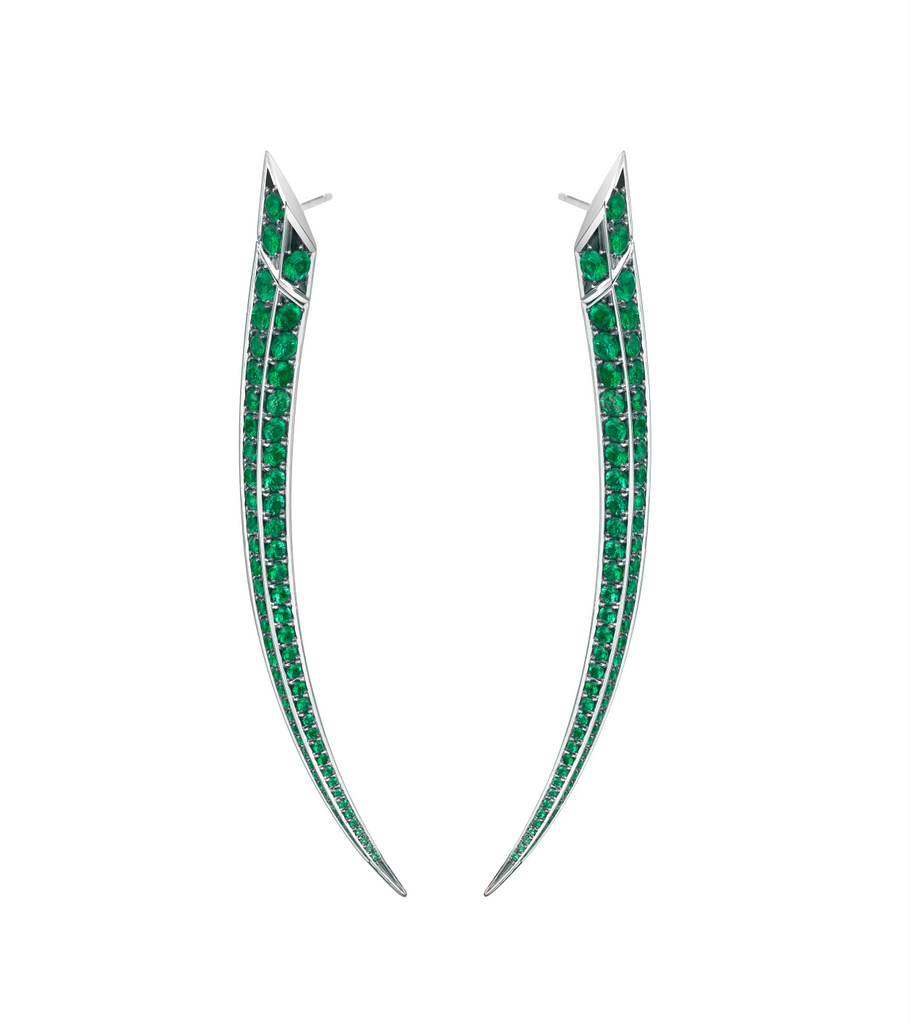 To celebrate this occassion, an exclusive event was held in London with Mila Kunis wearing Leane's one-of-a kind Sabre earrings in emeralds (see above). In a style true to the jewellery house's signature, knife edge contours and clean lines lend a graphic edge to this ultra-modern creation. Flawlessly elegant, this arresting design is a preview to Leane's Sabre collection which will be available later in the year.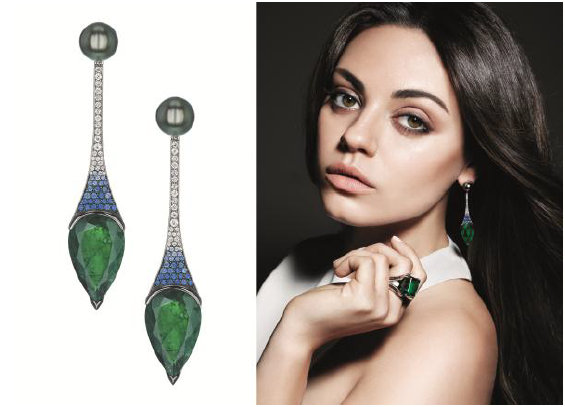 Above is another teaser. Photographed by Mario Sorrenti and styled by Anastasia Barbieri, the campaign features Mila Kunis with Leane's bespoke Deco style drop earrings in natural Zambian pear-shaped emeralds mined by Gemfields.