This feast of 25 artistic gemstone creations has been amassed by a single collector over 15 years, making the story behind it just as fascinating as the pieces themselves. Let's explore this momentous offering and hear from the anonymous collector who has been devoting themselves to the works of Joel Arthur Rosenthal…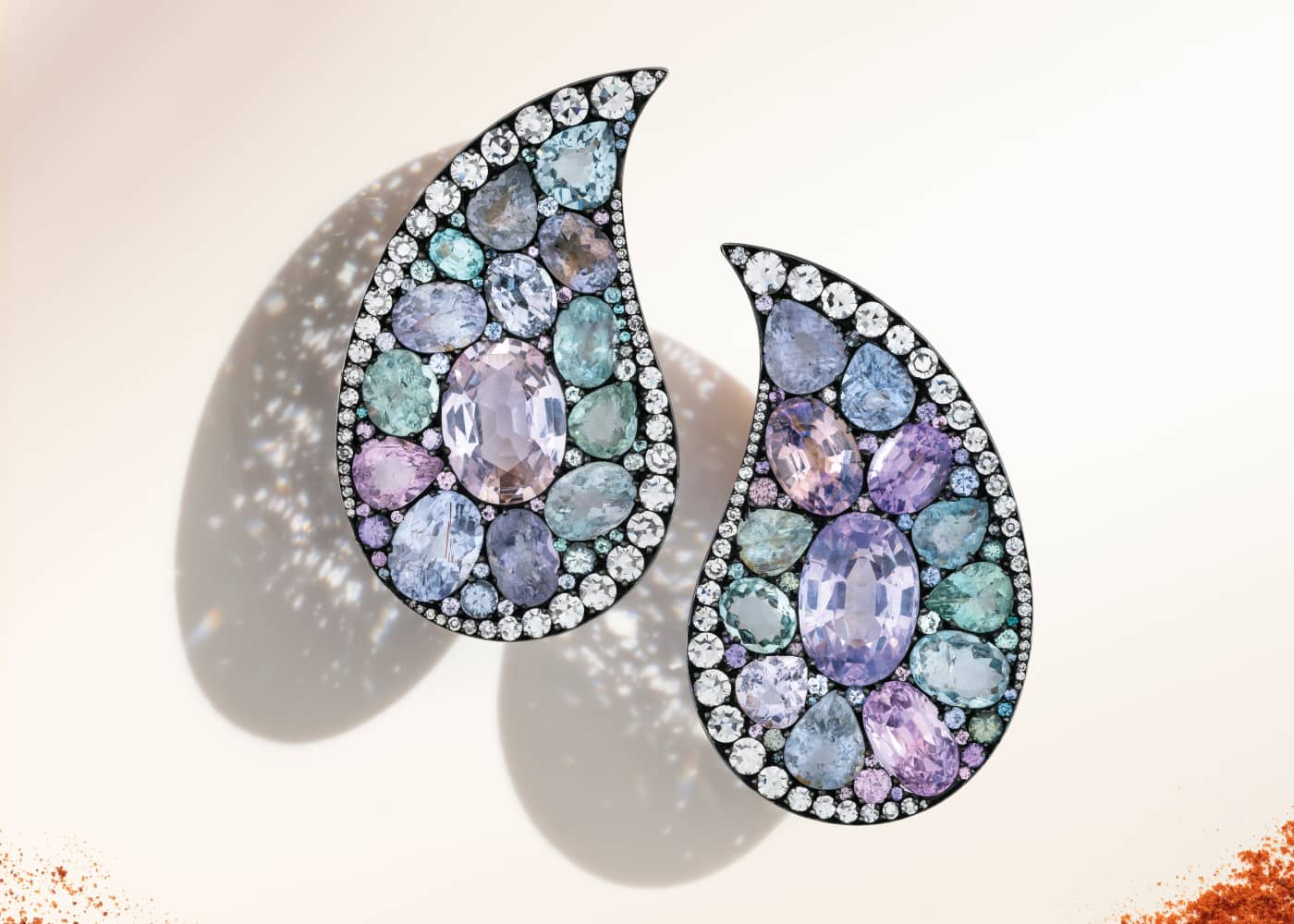 Titled "A Refined Eye – Fabulous Jewels by JAR", this private collection is notably large and full of personality-filled pieces that are quintessential of the jeweller. In case you need a reminder, Joel Arthur Rosenthal was born in New York City in 1943 and later graduated from Harvard University before moving to Paris. There, he opened a needlepoint shop, where his experiments with unusual colours of yarn attracted the custom of designers for Hermès and Valentino. After working with Bulgari in New York, he returned to Paris, opening his own jewellery store with his partner, Pierre Jeannet, in 1977. Today, JAR produces around 70 pieces annually, making them highly sought after and enticingly exclusive since the jeweller only accepts a handful of clients a year.
In 2013, JAR was the first living 'artist of gems' to be honoured with a New York Metropolitan Museum of Art retrospective which I visited pretty much in the beginning of my writing career - I flew to New York, especially for that. What I saw in the dim light touched me deeply, but most importantly I will never forget the look on people's faces when they looked at displays - you don't have to be a jewellery connoisseur to understand that each jewel of this artist is a true masterpiece.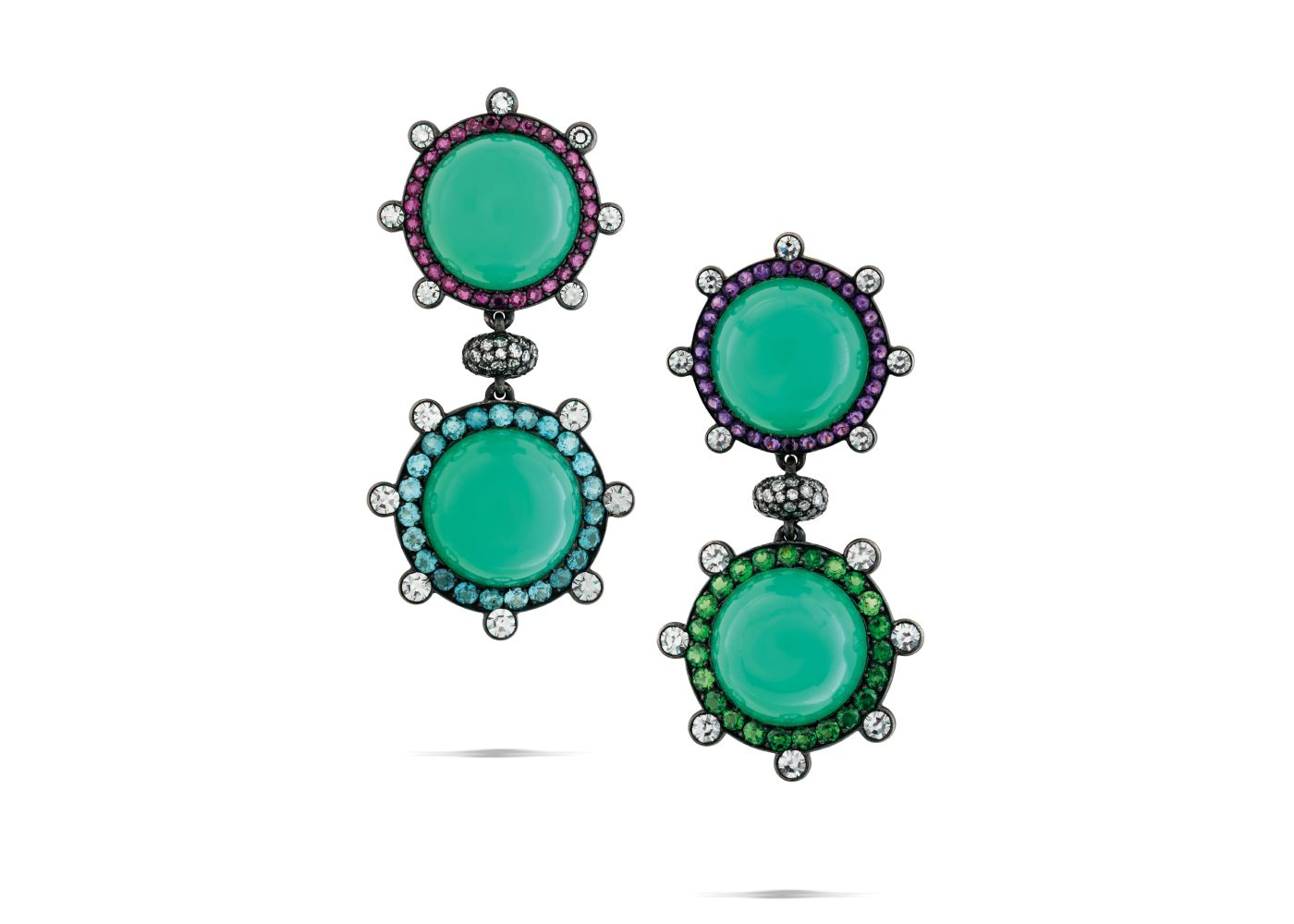 So, when I first learned about this auction, I immediately wanted to put myself in the shoes of the collector and find out what inspired their passion for JAR. According to Christie's, the individual in question encountered the art of JAR 20 years ago during an important exhibition – The Jewels of JAR, Paris – that was held at Somerset House, London, in 2002. Five years later, they acquired their debut JAR jewel.
Amazingly, I was offered the opportunity to speak privately with the collector – who has chosen to remain anonymous – and ask my questions. We discussed possible inspirations for JAR, including tapestries (note his background in needlepoint), the early works of French designer Jean Schlumberger, and even the Russian Crown Jewels.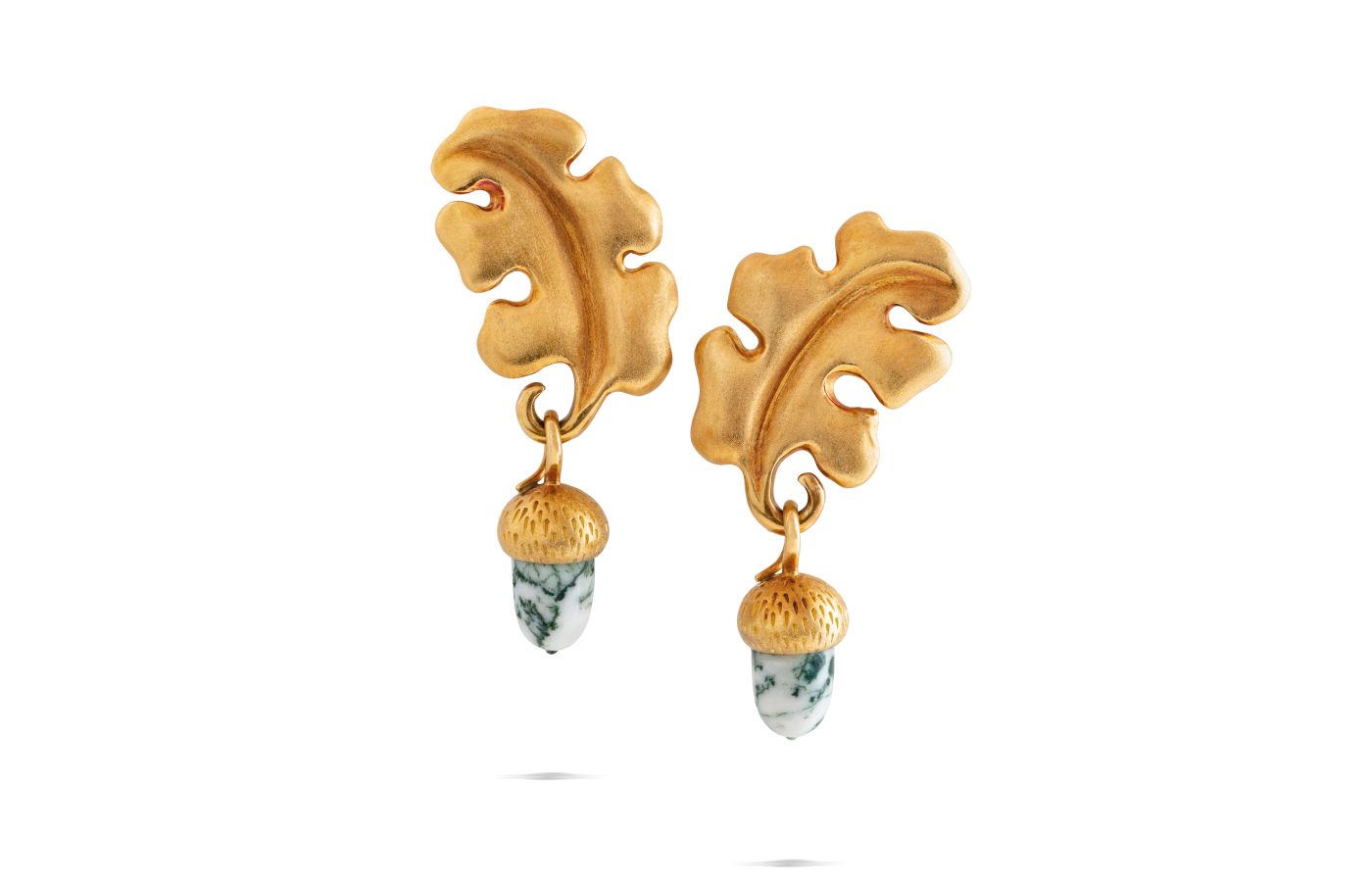 They told me: "I always purchase what I love and what I enjoy. There are certain things JAR does best, and I think flowers are one of them. In the collection, there are two pairs of fan earrings - one is humungous! They turn any head when you see them."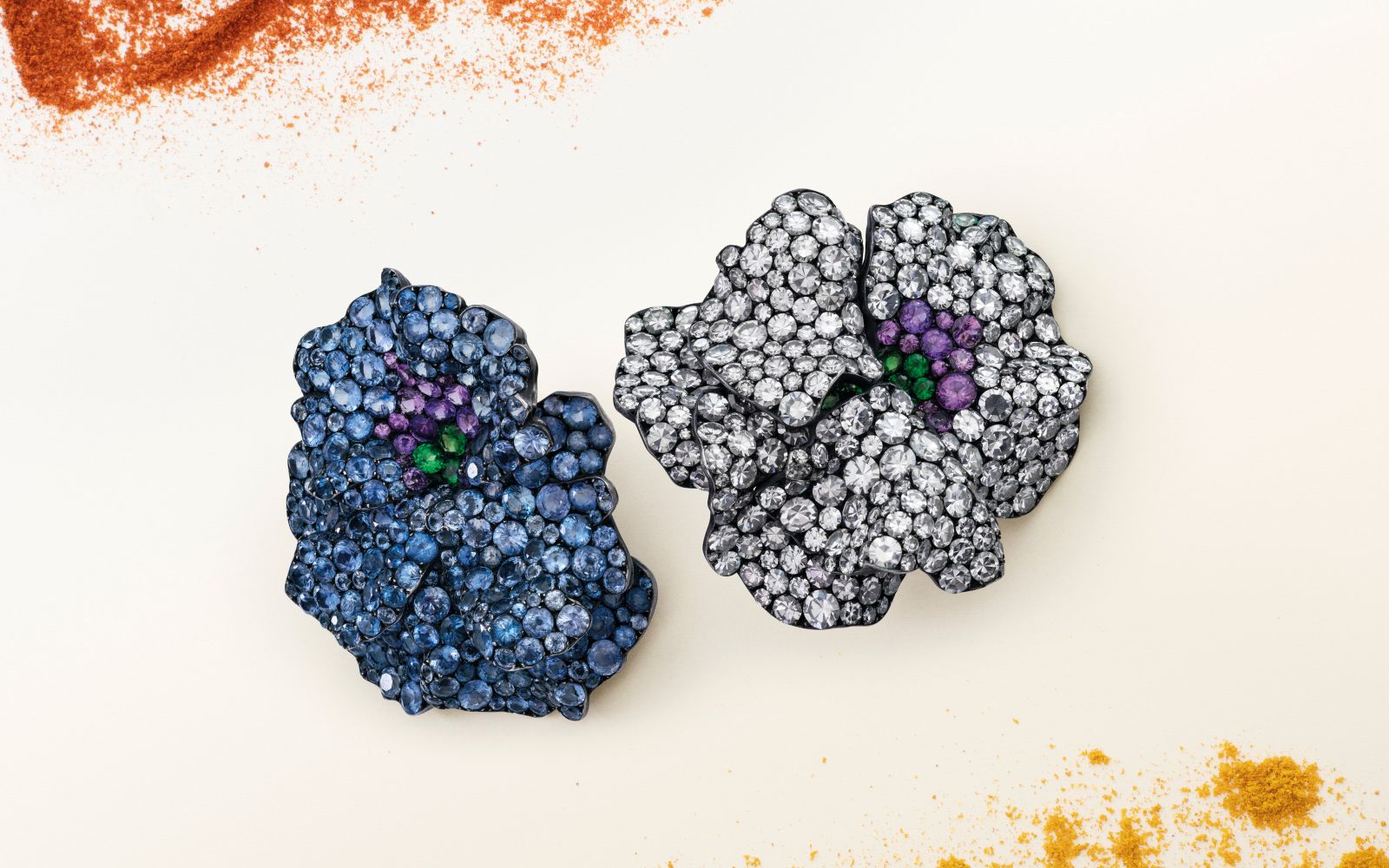 Let's look at some JAR artworks in the Christie's sale, which span 40 years of making. First, there are a pair of instantly recognisable JAR 'Ivy Leaves' earrings, set with diamonds (estimate CHF300,000-500,000), which were part of the Somerset House exhibition that the collector attended in London between 2002 and 2003.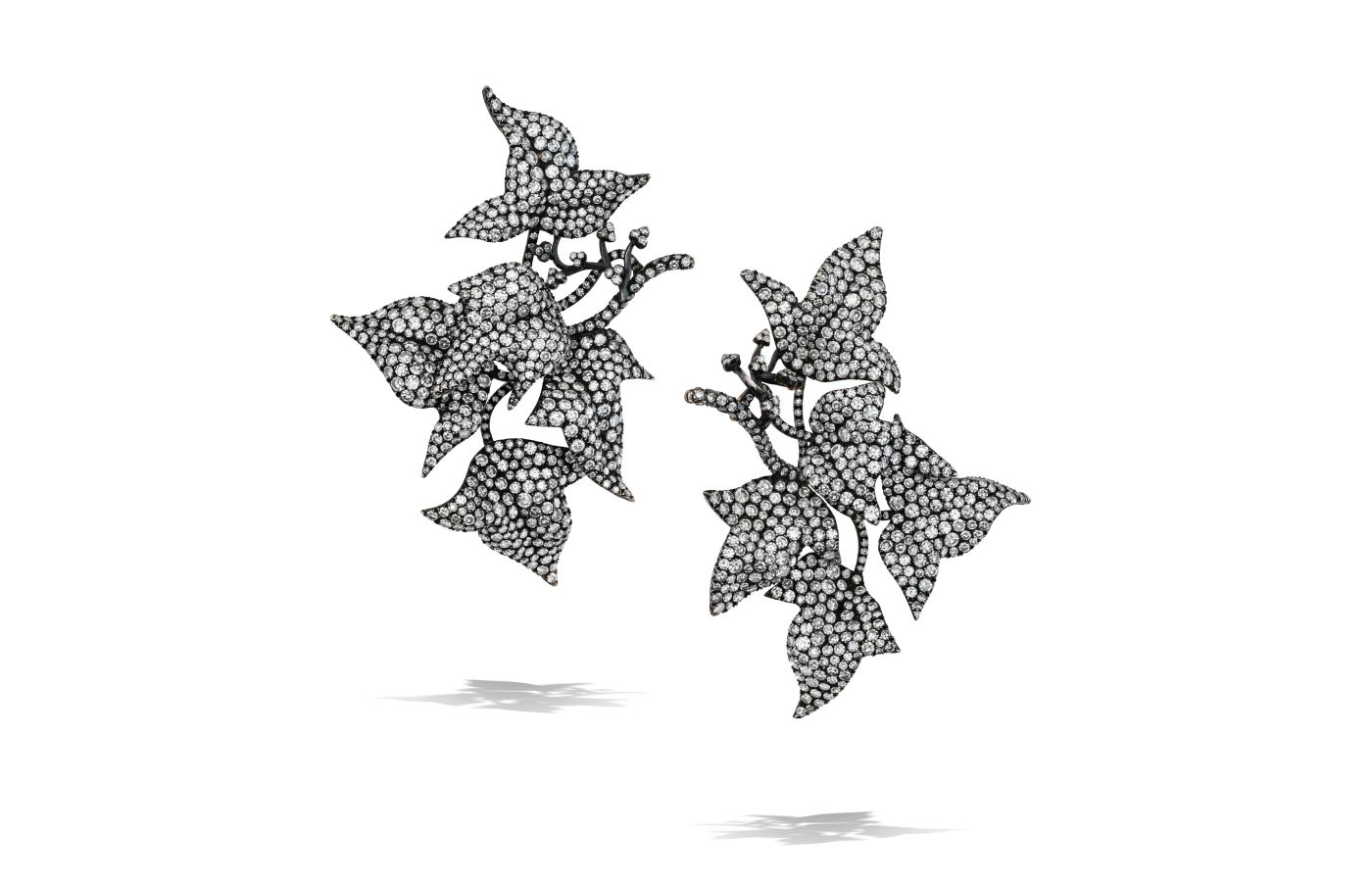 You will also find a pair of nephrite jade 'Geranium' earrings (estimate CHF20,000-30,000) and a pair of multi-coloured gemstone 'Pansy' earrings (CHF150,000-250,000). Elsewhere, there are a pair of set 'Fan' earrings with sapphires, emeralds and diamonds (CHF400,000-600,000), a pair of coloured sapphire, fancy colour diamond and white diamond earrings (CHF2500,000-350,000), and a wonderful 'Bonnet' ring with amethyst, sapphire and ruby (CHF70,000-100.000). And let's not forget the sale title, "Refined Eye," which is inspired by an 'Eye' bangle with sapphires, spinels and diamonds destined to find a new home in just a few weeks' time.
One of the most important pieces to flag in the Christie's collection is the camellia brooch - a JAR signature and the epitome of the designer's preference for sculptural jewels. This piece is crafted with diamonds, tourmalines and agates, blending precious and more accessible materials in typical JAR fashion. They have a pre-sale estimate of CHF300,000- 400,000.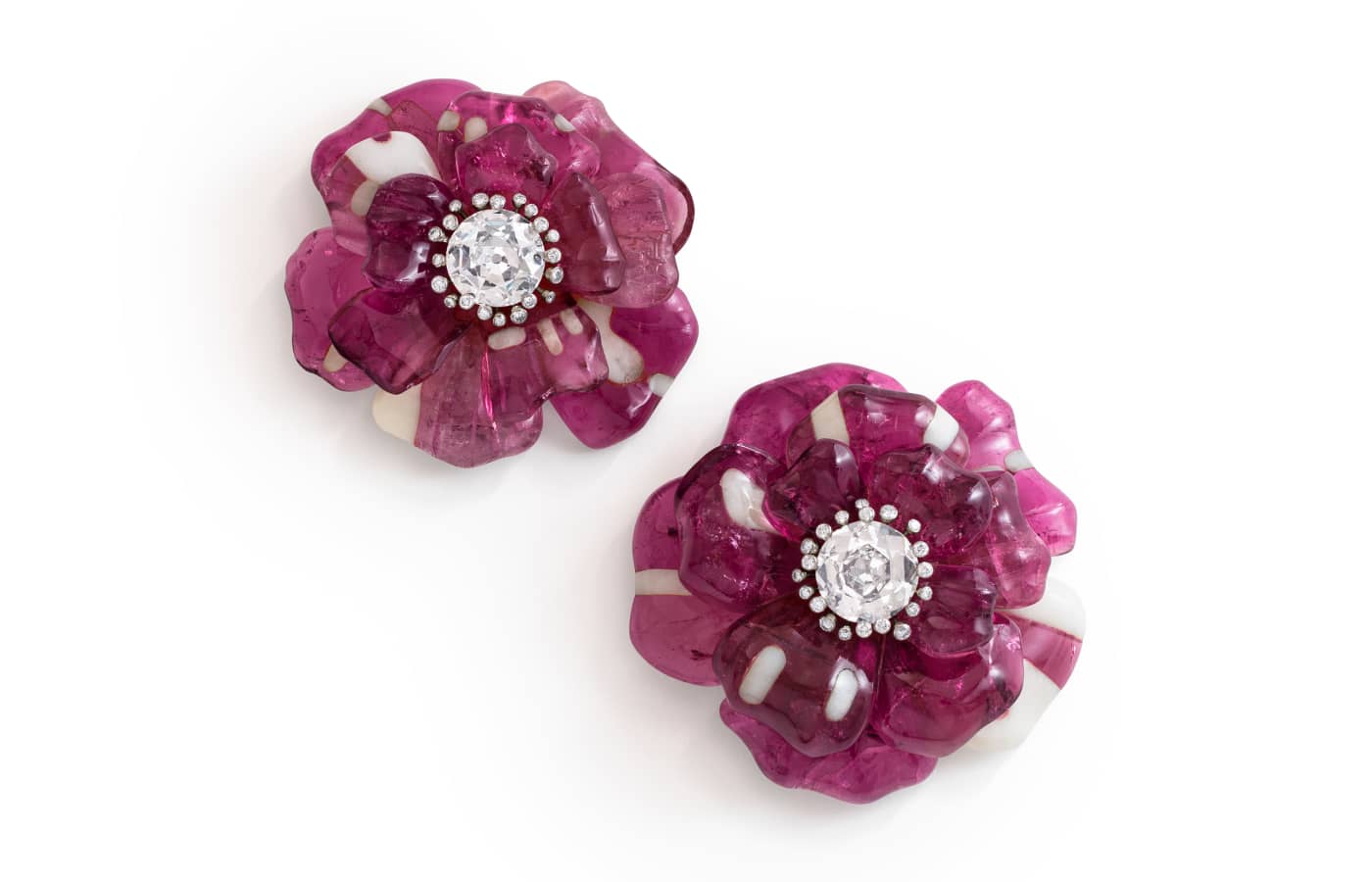 It is also worth noting that Christie's has a long history with JAR. The auction house sold the Ellen Barkin JAR collection in October 2006 and the Lily Safra Jewels for Hope Collection in 2012. More recently, 12 JAR creations from the collection of Ann Getty were sold, including a fantastical selection of brooches.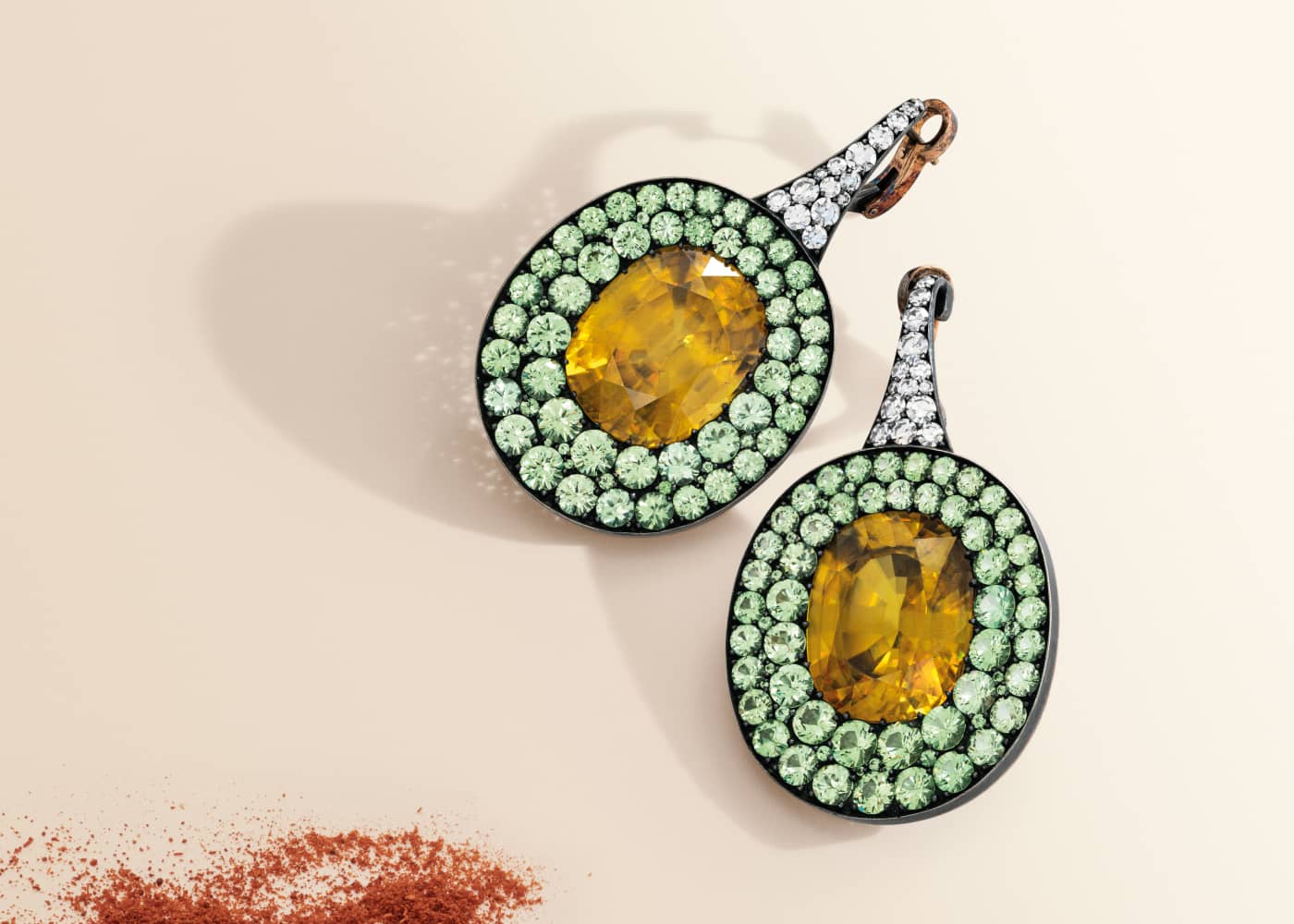 It is safe to say that Christie's Geneva will be on the radar of serious JAR collectors over the next few weeks. I can't wait to discover the results.