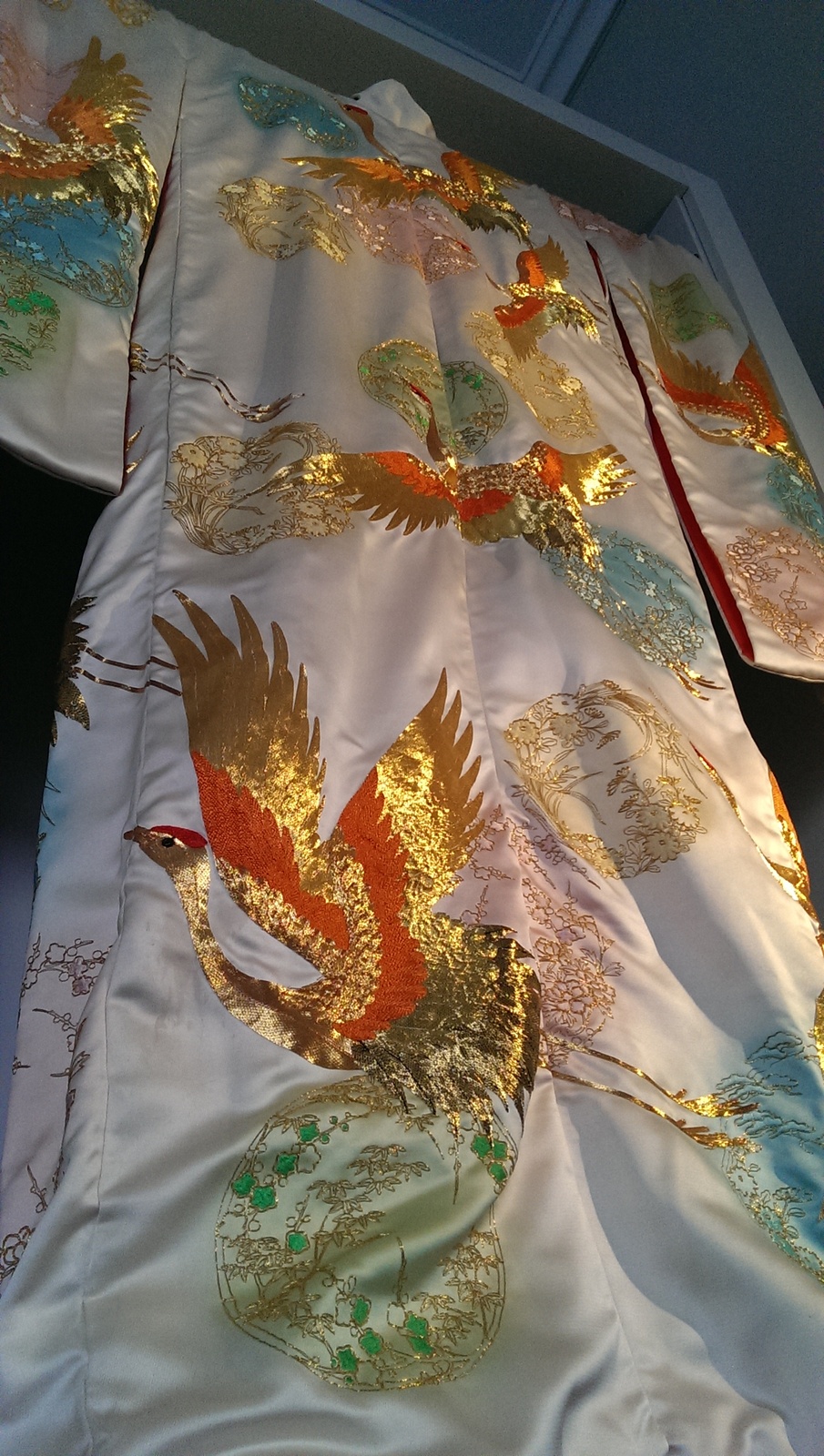 Until 29th August, London's SHOWstudio is showing an exhibition of pieces made by the modern British jewellery designer Shaun Leane.
His avant-garde jewellery is displayed amidst other works of art that served as the sources of inspiration for some of the designer's creations. Here you will see an embroidered wedding kimono taken from the archives of the fashion icon Daphne Guinness as well as circular butterfly canvases by Britain's wealthiest artist Damien Hirst, paper roses in glass cases by Su Blackwell and a striking hat made with feathers by the famous maestro of head pieces Philip Treacy. And that's not all this collection of objets d'art has to offer.
All the exhibits have been placed in cubic square-cut units that create something which looks like a geometric mosaic in a shop window. The resulting image is reminiscent of a cabinet of curiosities. Every object on display is the only one of its kind.
Amongst the lit boxes are hiding eight unique works by Shaun Leane. Included, of course, are some encrusted diamond earrings made in the designer's signature tusk shape which we first saw at an Alexander McQueen catwalk in 1994. There is also an aesthetic link between the emerald earrings from Leane's latest collection, "Aerial", and "Medusa", an emerald comprising several crystals naturally 'frozen' in quartz, whilst his "Aurora" ring made with Mozambique tourmaline and oval aquamarine is a response to a light installation by the Korean "sculptor" of light Alh Chulhyun.
It's clear that the gorgeous kimono (on the left) inspired Shaun Leane to make his rose gold vermeil "Cherry Blossom" cuff bracelets which feature miniature cherry tree blossoms. His vibrant butterfly broach with diamonds and fire opals, meanwhile, was obviously influenced by Hirst's richly coloured canvases; the silver earrings made with Macaw feathers – by Philip Treacy's feathered hat.
To see an exhibition set out in this way really makes you appreciate an artist's versatility. Shaun Leane not only keeps up with the fashion world in his work (his cuff bracelets and single tusk earrings alone do that!), he also uses a variety of innovative techniques and materials to create jewellery that has an enthralling visual impact. KP
SHOWstudio is open 11am-6pm Monday to Friday // 19 Motcomb street, London, UK
Photos: Cabinet photo is taken from http://showstudio.com, the kimono picture is my own, product images are courtesy of Shaun Leane.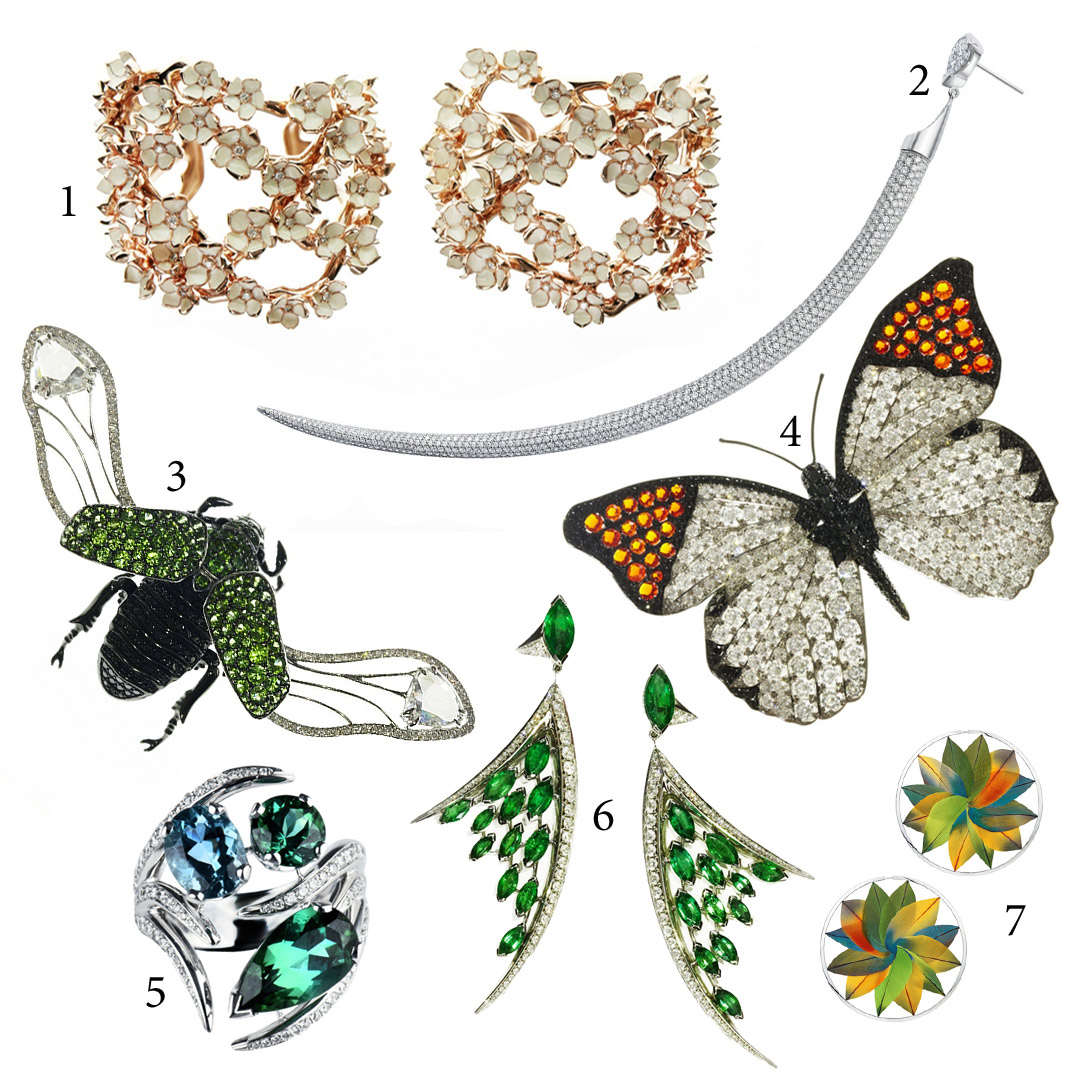 1. Cherry Blossom Cuff Bracelets in 18K Rose Gold Vermeil 2. Tusk Earring with Pave Diamonds 3. Diamond Beetle Brooch 4. Fire Opal and Diamonds Butterfly Brooch 5. Aurora Ring with Tourmalines and Aquamarine 6. Aerial Earrings with Emeralds 7. Silver Earrings with Macaw Feathers
var OB_platformType=3; var OB_PlugInVer='8.0.0.0_Regular';