Sometimes I discover new brands on social media or at trade events. But other times, I meet brands and their owners in more unusual ways. In the case of Mahmood Qannati, we first corresponded over Instagram, and what followed was a period of consultancy and networking to help bring his vision to life. As a result, Qannati Objet d'Art has a special place in my heart; its precious watches and jewelled wristwear were the subjects of a dedicated article here. Once you've read this overview of the brand's mystical and mythological creations, I invite you to read the highlights of my recent conversation with Mahmood below. He's passionate about the sources of inspiration for his brand, especially Mesopotamian art, and has a clear direction about where Qannati Objet d'Art will evolve in the future. I am proud to be a small part of this story, which is still adding new chapters.
Katerina Perez: What is your background, and what sparked the idea behind Qannati Objet d'Art?
Mahmood Qannati: I am a marketing and public relations specialist with over 22 years of experience across the Middle East. I'm in love with what I do. Marketing is in my blood. One of my strongest capabilities is "problem-solving creatively". I never repeat the same thing twice, even if it was successful the first time. I challenge myself to come up with newer and better ideas in all I do. In 2018, I was just blessed with my third child. It was a moment of reflection and realisation. At a glance, I travelled through the past, present and future, reflecting on my life, whether I have lived life to the fullest, and whether I am leaving behind a legacy. I immediately thought about my passion for horology, art and history. It started as a passion project.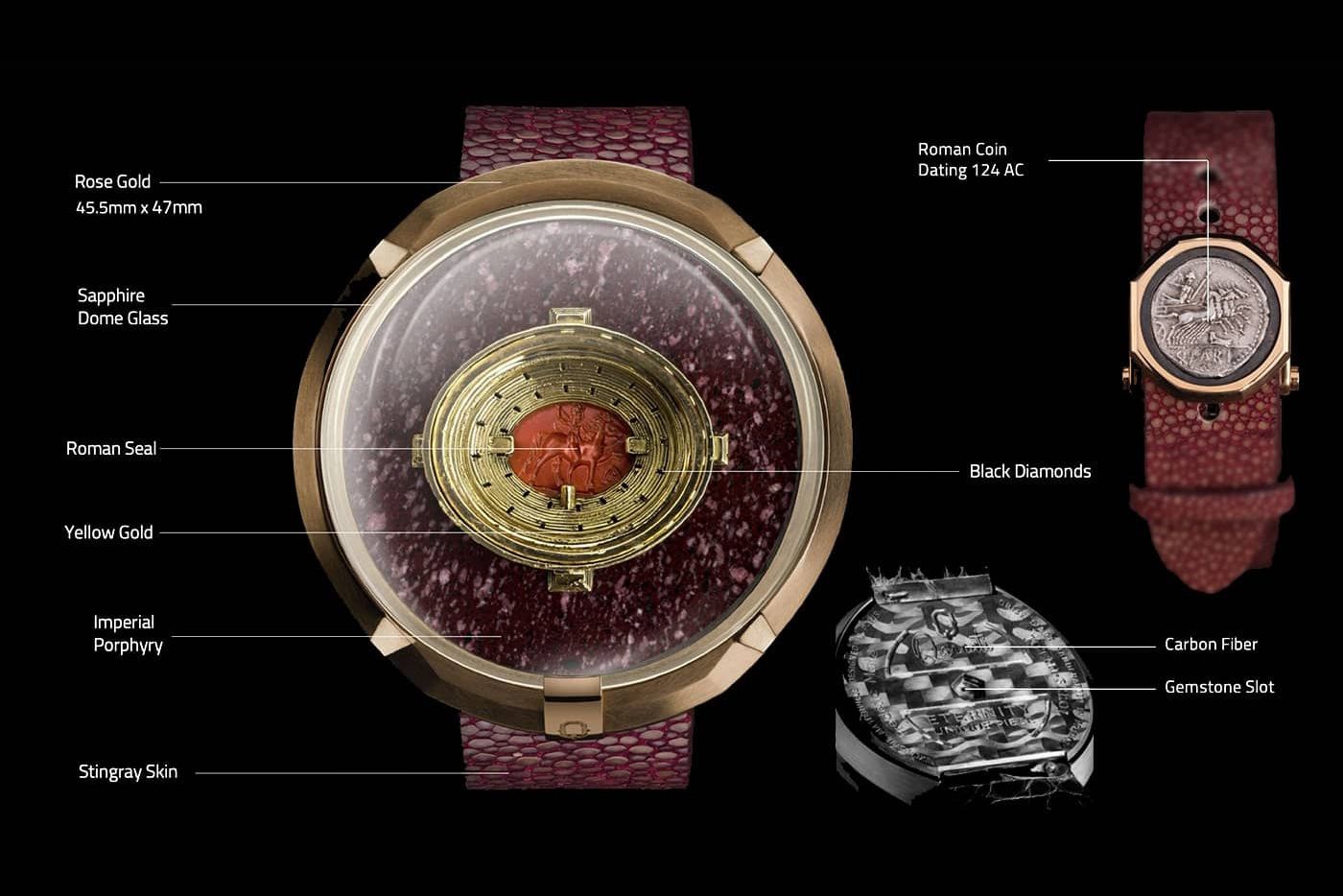 KP: What are the core inspirations behind your brand, and why are they so vital to you?
MQ: I have always been fascinated by watches. Loved them on my wrist. Never cared so much about the time-telling part. In fact, when I see the seconds moving, non-stop, I feel anxious, I feel late, I also feel time is passing by fast like never before. Therefore, I decided to freeze time (or time-keeping). This was the very beginning of Qannati. I froze precious and dear moments to my heart so I can go back to these safe and peaceful moments any time I like. Moreover, I was long fascinated by the Epic of Gilgamesh, a tale that poets and historians consider to be the source of foundational heroic sagas like the Homeric epics. One day, strolling through the Mesopotamian collections of the Louvre Museum, I discovered the sculpted figures of formidable kings, flower motifs carved into ornaments worn on both wrists. The symbol, known as the "Flower of Life," was reserved for legendary kings of Mesopotamia and their "chosen" ones as an emblem of their divinity and power. I found a great resemblance to my project and what I was trying to accomplish. I realised that I'm not inventing something new. I am bringing it back to life after more than 5,000 years. That discovery sparked in me the desire to launch Qannati Objet d'Art and make it bigger than just a passion project. My objective became to revive the ancient tradition of wearing symbolically powerful objects on both wrists by the chosen ones of our modern times. I am very proud that thousands of years later, I bring back these legendary objects through two types of masterpieces; Eternity Bracelets and Quantum Timepieces. A person may decide to wear them both, one on each wrist like the Mesopotamian Kings, or one at a time or even decide to gift one to a partner and celebrate a shared moment.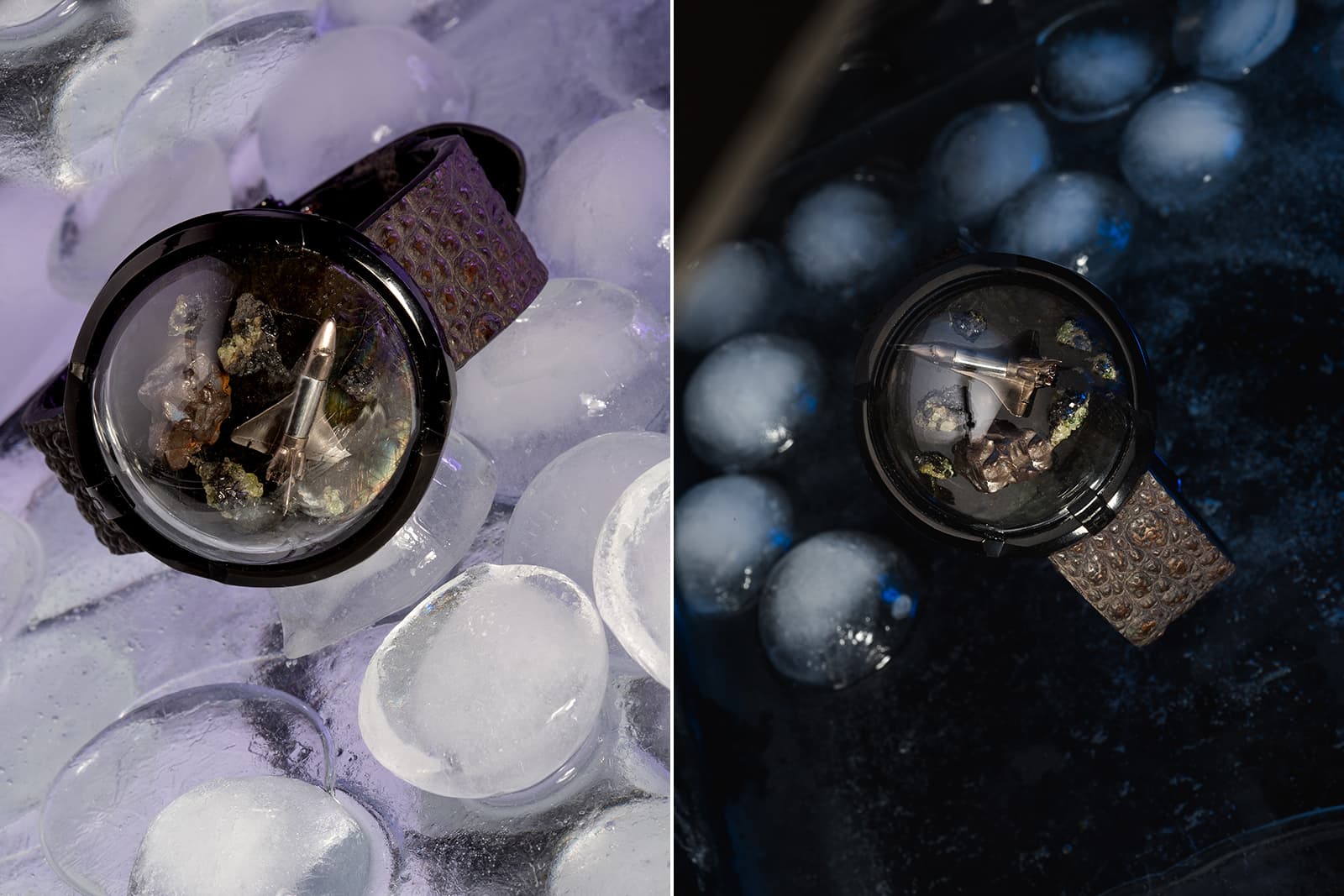 KP: With this concept as your starting point, how did you take the next step and actually create pieces? Who did you call upon for their skills and experience?
MQ: To help me make my vision of unique wearable art objects a reality, I partnered with two of France's most exceptional master craftsmen. The jewellery "conceptor" and designer Frédéric Mané, named Artistic Director of Qannati, and Jothi-Sèroj Ebroussard, a master jeweller and sculptor, have joined the team, bringing their impeccable "Métiers d'Art" sensibility to Qannati's masterpieces. They both challenge the norm and bring a multiverse of facets to their work.
"We need to take a pause here and acknowledge that if it wasn't for you, Katerina, none of this would have been possible. You guided me and showed me the direction. You are the godmother of Qannati Objet d'Art," Mahmood Qannati.
KP: You use a range of unusual materials in your creations. Is it important to you to showcase uniqueness and originality through materials?
MQ: I pride myself on creating this way. Every colour, shape and design within the Qannati collection is made of a gemstone or an exotic material. We don't use enamel or paint. We find the gemstones and materials that complement and complete the masterpiece's story. Nothing in Qannati is random or just for the beauty of a piece. In the field of high jewellery, brands find rare gemstones, and then they create masterpieces around these gemstones. We do the complete opposite. We design the masterpiece and then search the world to find the right gemstone or material, whatever it is and wherever it is. We participated in many auctions, travelled the world, and even mined a few gemstones ourselves in exotic places. We worked with delicate materials that broke easily and had to repeat the workmanship a few times till we got it right. This happened a lot with the agate used in the Jurassic Quantum, for example.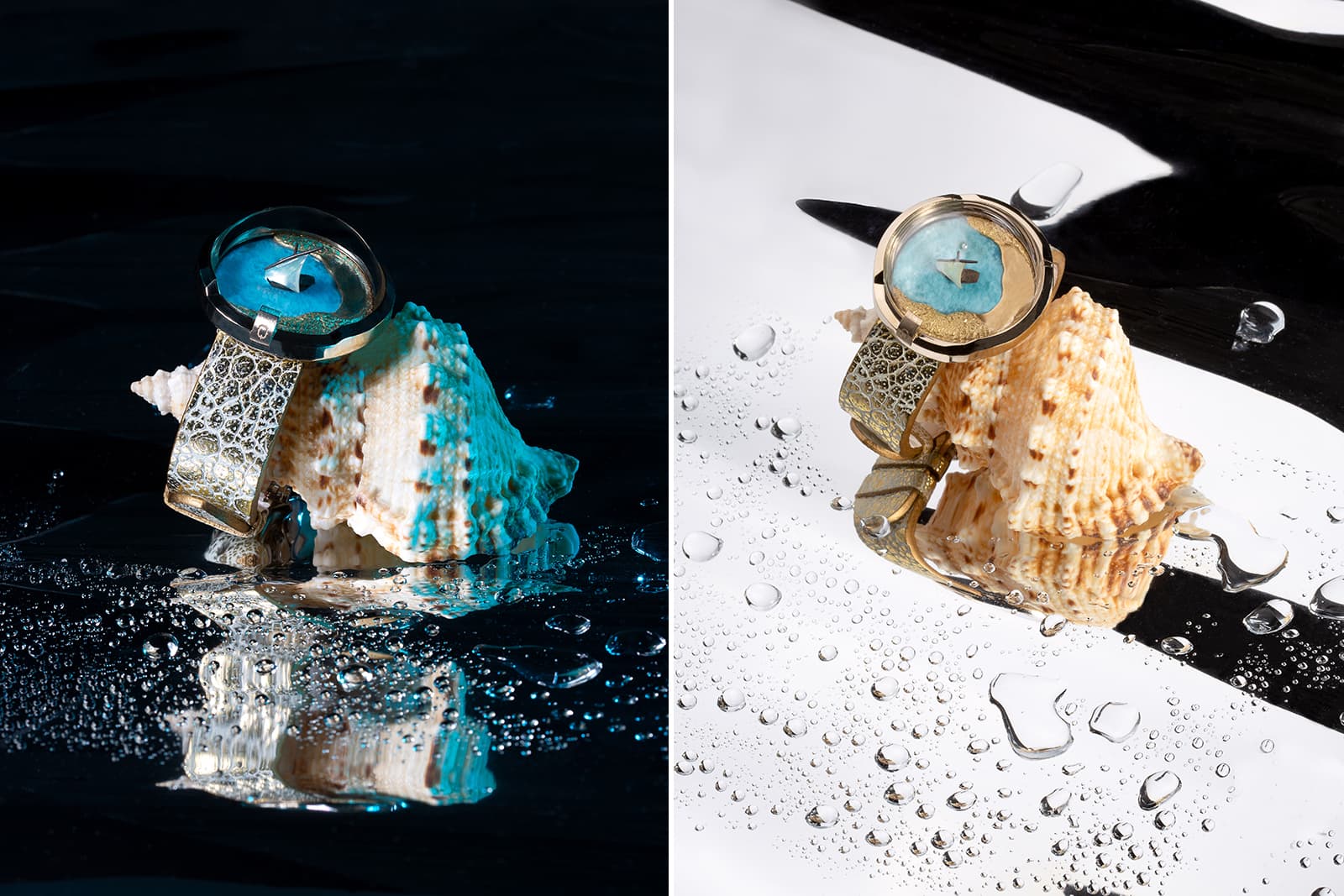 KP: If you had to choose, is there a certain Qannati piece that is a personal favourite and why?
MQ: All Qannati masterpieces are personal to me. But the one that I am wearing now is the most personal of them all because of the moment I froze in that piece. This is one of the simplest but dearest to my heart. In the middle of the piece, you see a beautiful green emerald that belongs to my mother. Every time I look at a 90-degree angle, I see a reflection of myself on the emerald, which takes me back to when I was seven years holding my mom's hand in the streets of Hamburg. It was a very happy moment, so I don't get tired of travelling back in time to it.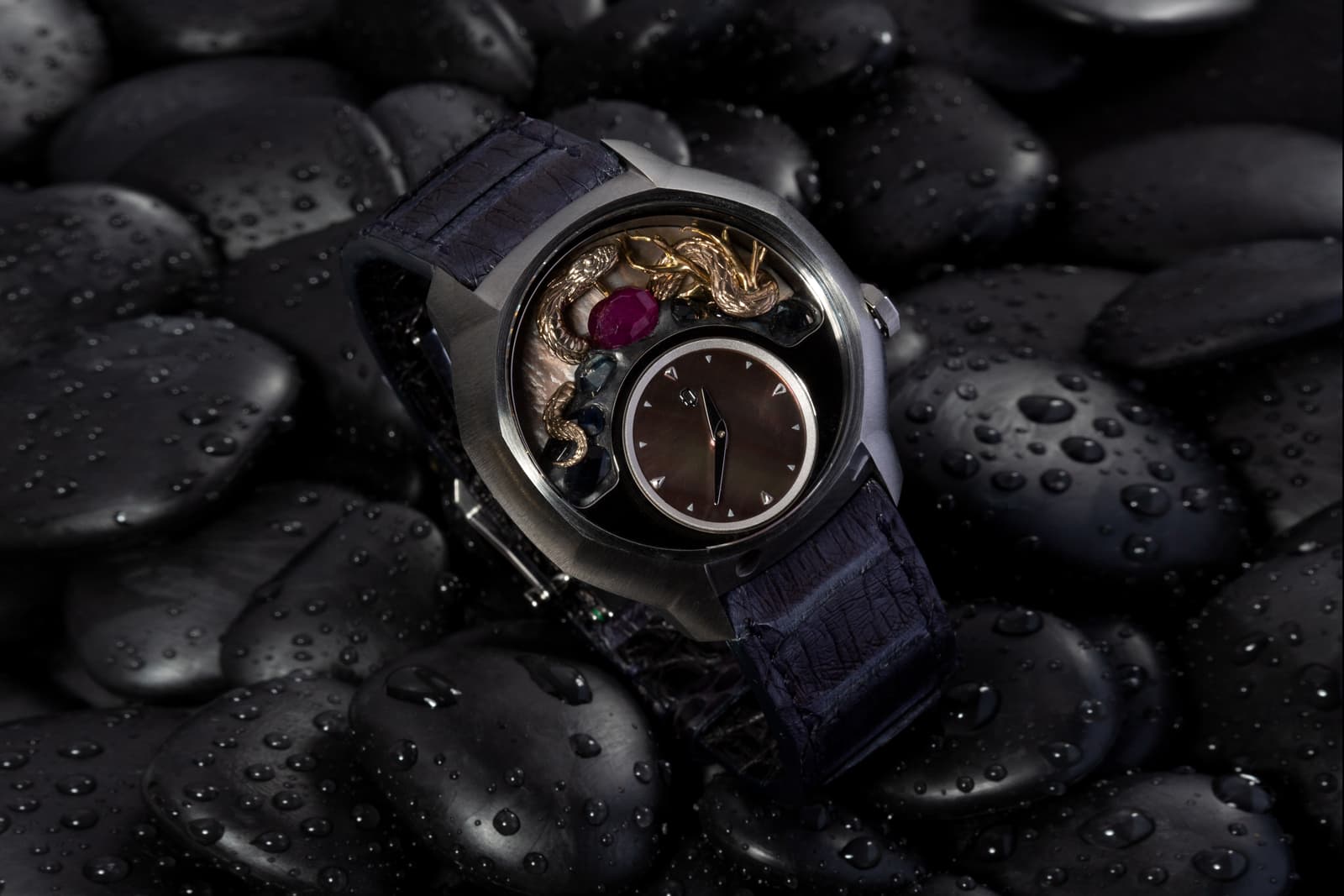 KP: Do you believe there is a gap in the market for wearable art objects?
MQ: Research shows that personalisation is the future of everything. Studies also prove that men increasingly demand jewellery pieces and other accessories that reflect who they are. We see the sales of unisex jewellery are on the rise. It is because men are buying more, yet they do not have enough choices. Moreover, sentimental jewellery purchases are increasing across all genders. Therefore, we created Qannati, which believes in B2B. By B2B, I do not mean business-to-business. I mean brand-to-brand. For us, every person is a brand and must be treated as a brand. I cannot sell the same product to two different people. Each person is different. Qannati is a canvas for today's masters of time to express themselves and leave a legacy on their wrists. The best way to express yourself is through your work of art.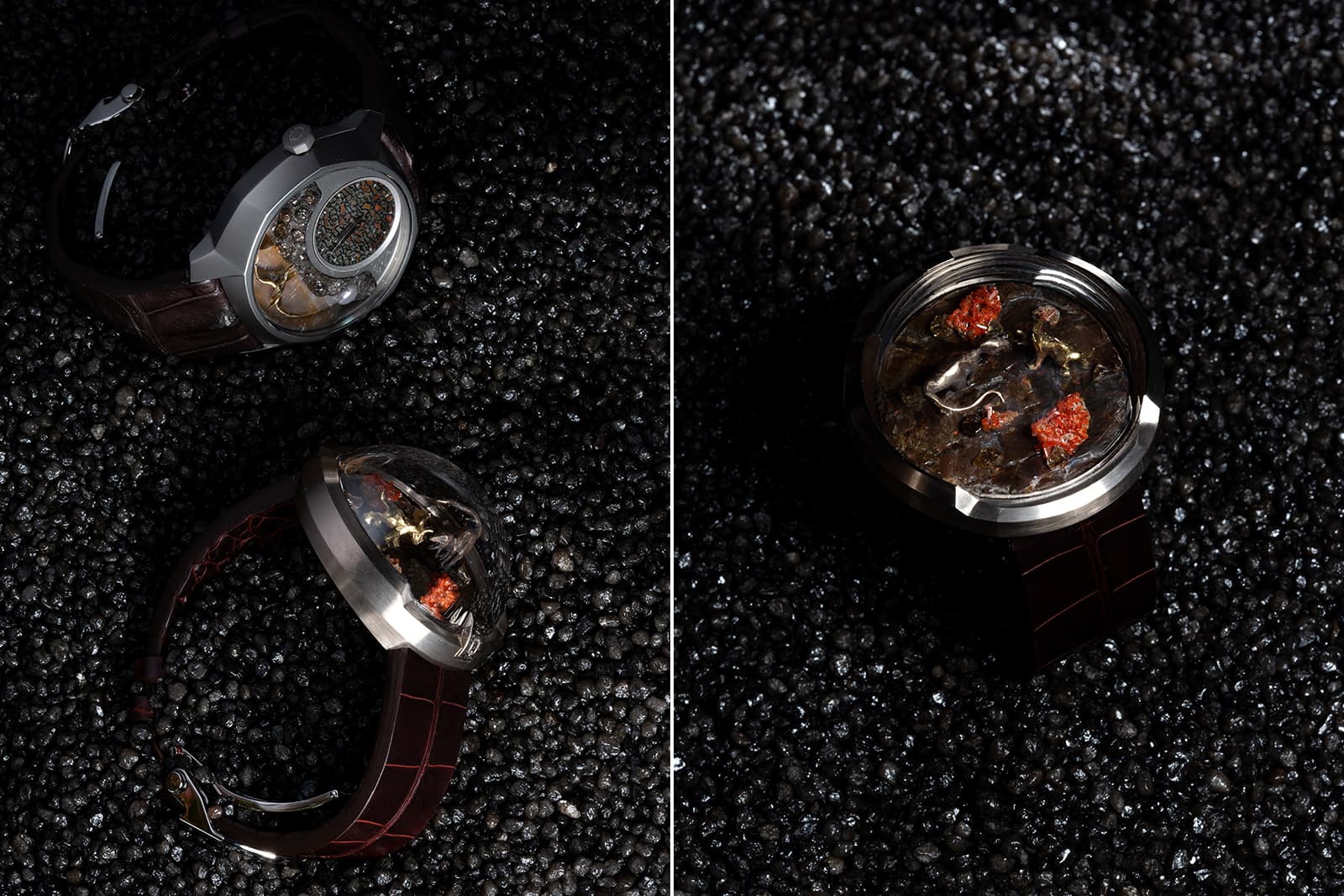 KP: Do you accept bespoke requests for high jewels?
MQ: Qannati's most important goal is to create bespoke masterpieces for its clientele. With Qannati, you have no boundaries to what you can create. There is no judgement as to what art piece represents you. Our attention to detail is something I am very proud of, from Frederic Mane's ability to transform a client's life story into a piece of art, the search for the right gemstones and exotic materials, to Jothi Seroj's delicate craftsmanship. You end up having your personal museum on your wrist. In Qannati, there is no judgment as to what a customer wants. It is much more than just the bling. It's the story the customer wants to tell and leave behind.
KP: What has been the response to Qannati to date?
MQ: We have received exceptional feedback from clients and the media. We were honestly ready to get strong critics on the boldness of the approach. But, on the contrary, almost everyone says that they appreciate what we do, they haven't seen anything like it before and that we have shocked the luxury industry.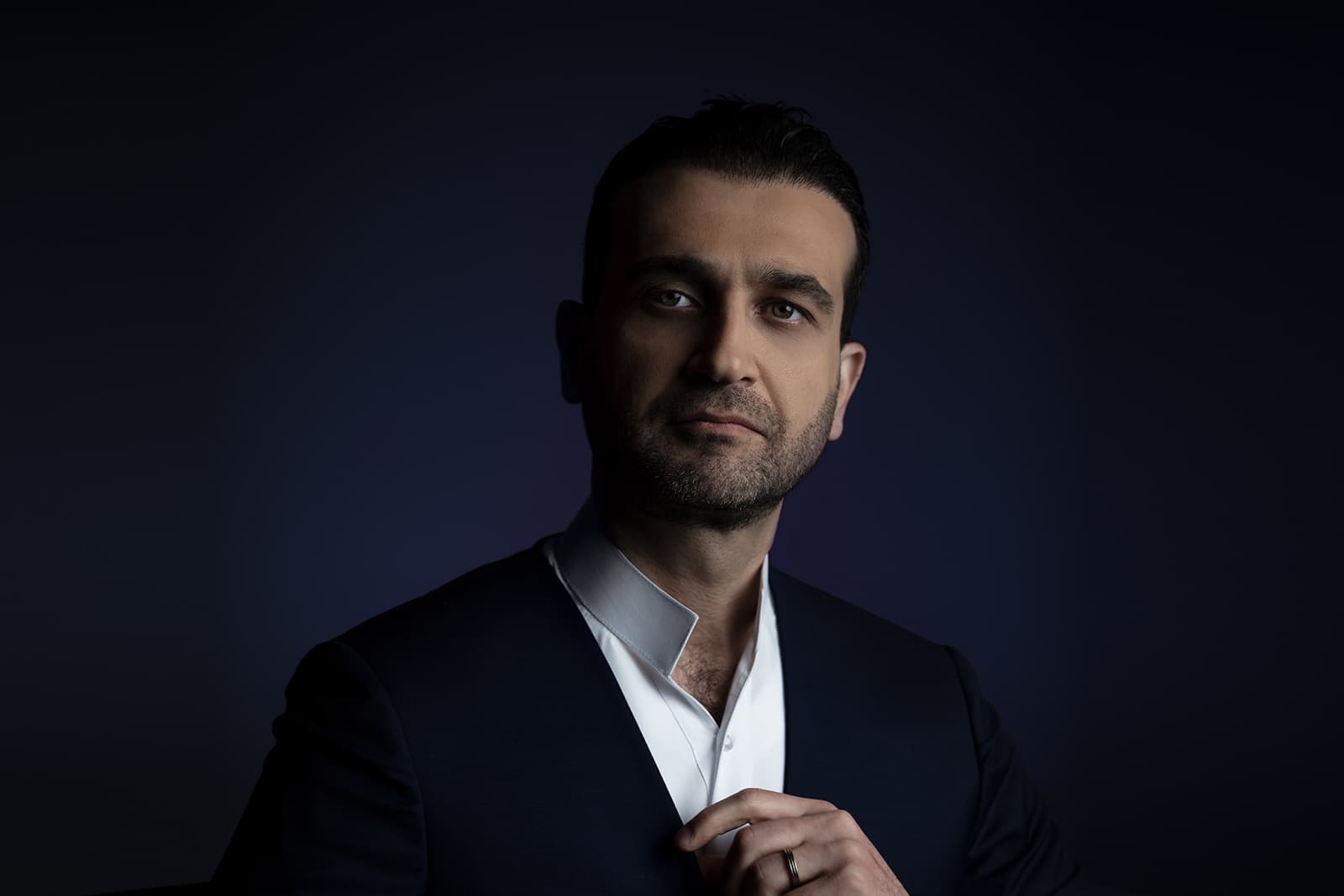 If you want to see Qannati for yourself, I recommend attending Jewellery Arabia in Bahrain from November 22-26, 2022. Here, Mahmood will present his brand in "the land of immortality" and showcase his Alpha Eternity creation here. He says: "We promise it will be different than everything else in the show…" I have no doubt he is right!