"Without hesitation, I would say I am a designer first; everything else comes from that," explains master jeweller Sean Gilson during our lunch-meets-interview at GemGenève in November 2022. He has a reputation for excellence in his home country and further afield. But, in my eyes, what sets him apart is his ability to design and make with equal proficiency. Sean describes this as "making things and solving problems," which is indicative of his easy, down-to-earth nature (despite the treasures that emerge from his workbench on an annual basis).
He's fuelled by an academic background in Fine Art, which is perhaps why he's able to talk philosophically, technically and creatively about jewellery during our conversation. It's not just about pretty stones and classic techniques, but the motivations for making and the strides toward innovative use of materials. He says: "The advantage I have over many people is I don't have to tell someone how I want something. I can change or stop [making a piece] mid-stream." Because he oversees the entire process from design to completion, he can admit to himself when a design isn't working and change direction. "It takes much longer to make a bad piece than it does to make a good piece," he says. "As I have advanced in my career and gotten older, I have less time to waste, but I also have a lot more experience. I don't have the patience for nonsense!"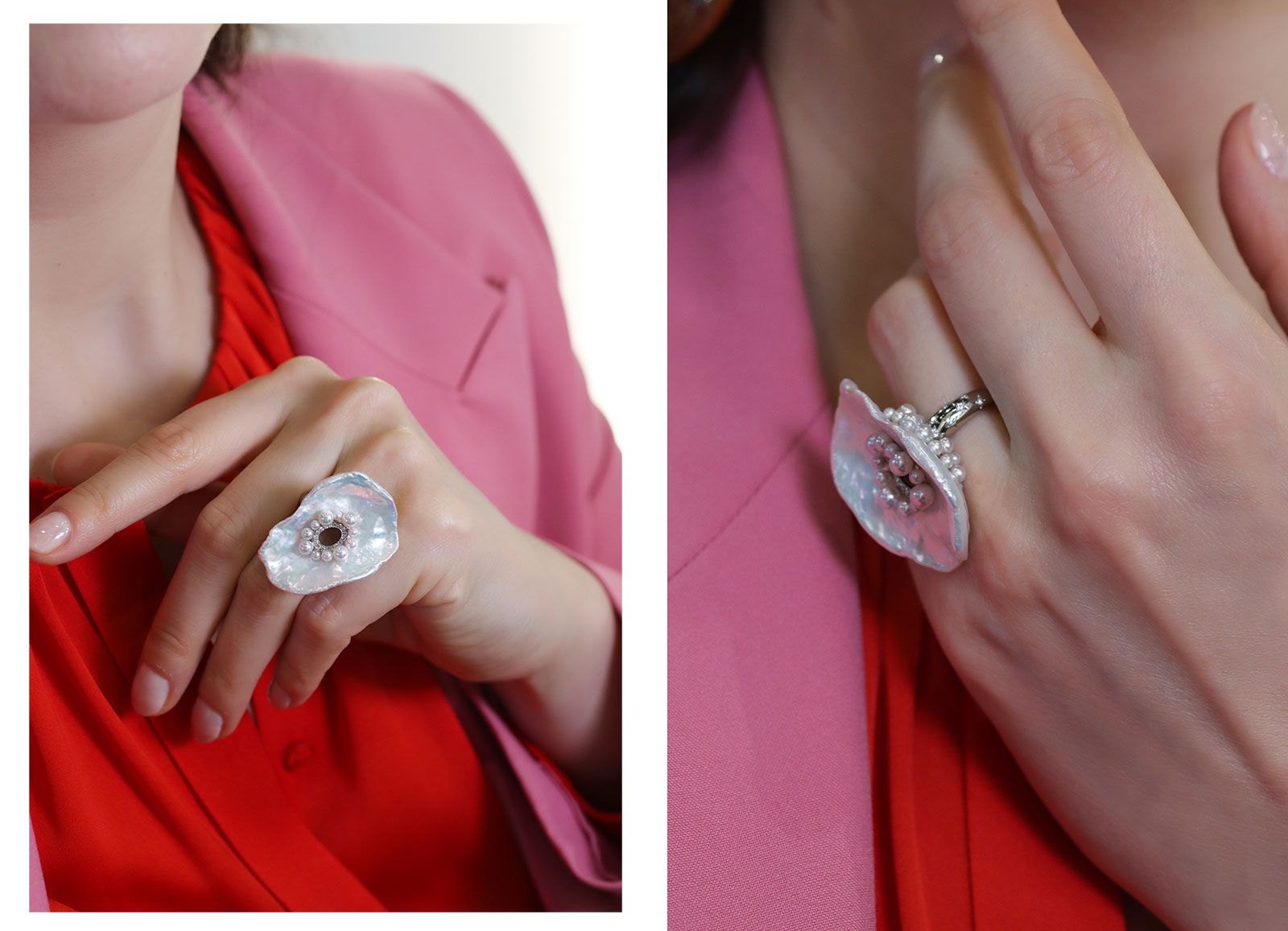 I particularly like how Sean has been described as "the goldsmith's goldsmith," which helps convey his professional reputation. He uses the phrase, "If I can dream it, I can make it," and we see this philosophy brought to life in his jewellery. He's particularly regarded for transforming pearls into three-dimensional and unusual creations. A good example is the Sean Gilson x Assael Bubble collection, which creates cloud-like formations of South Sea and Akoya pearls that float around the ear, on the finger, and around the wrist. At GemGenève, I felt pulled toward his carved jade pieces, whether in shades of green, lavender, grey or black, because of their intricacy and uniqueness. Often at first glance, you can't pinpoint jade as the main ingredient, which adds a subtle air of mystery to pieces. Typically, Sean pairs carved jade with complementary gemstones like aquamarine, pink sapphires, spinels, and demantoid garnet. In his carved orange jade earrings, which I had the pleasure of trying on at the Fair, he went further and used bright blue gemstones that we rarely see in jewellery - kyanites.
Finally, I'd like to add gold to this list of Sean Gilson's creative accomplishments. He can put twists and turns into the metal that appear purposeful and organic all at once. A recent example is a flexible cuff bracelet with a single row of pearls that sit in a channel around the wrist. This bracelet can be flexed to fit onto the wrist – the two open ends move left and right – in a way that feels like it should be impossible! When I asked Sean about this, he spoke about the tension in gold in a way that only a master goldsmith could really understand. Fortunately, I fully understand the beautiful results!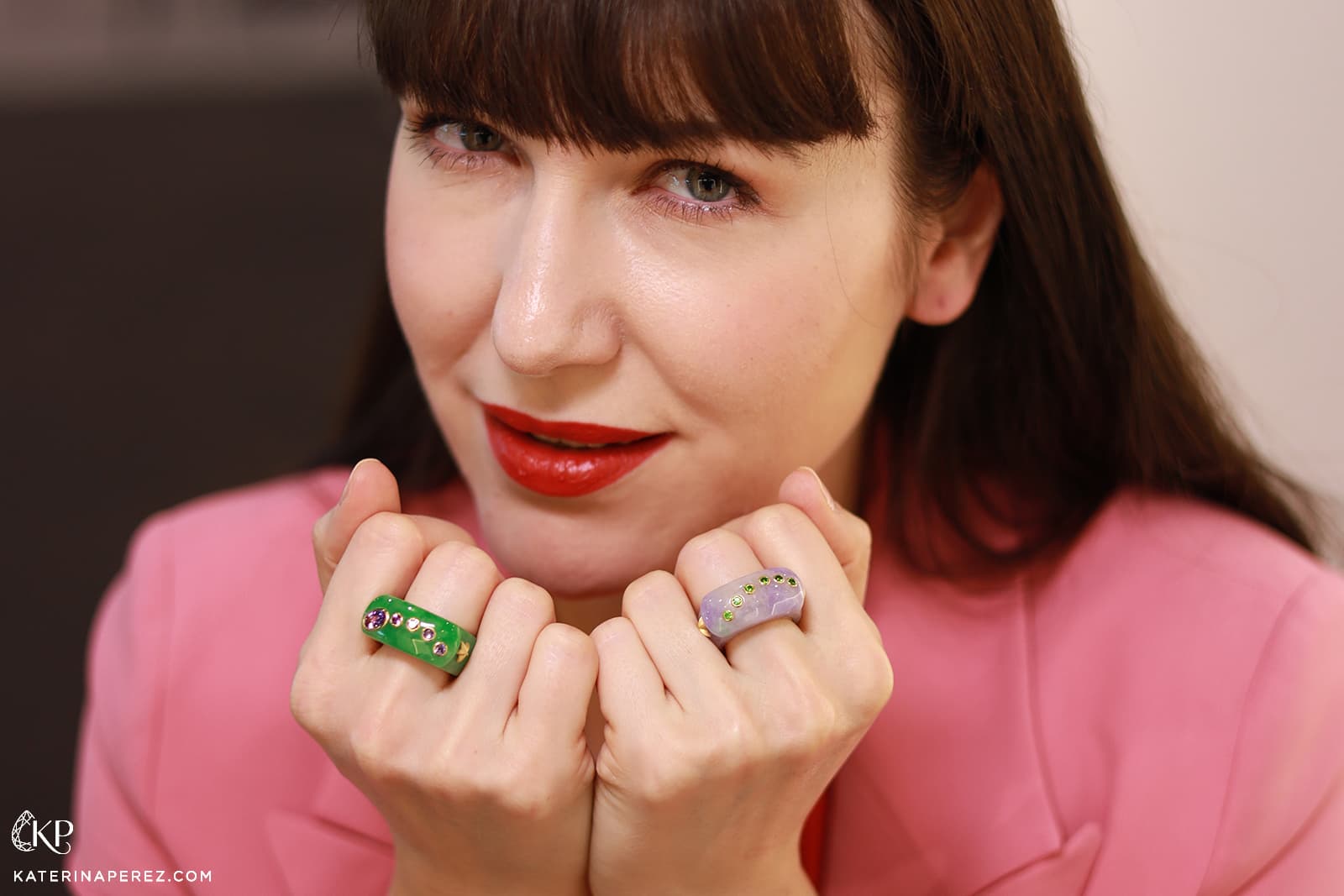 Sean describes his "core philosophy" as contributing something to the field of jewellery, whether aesthetic or technical. "Notice I didn't say artistic," he adds. "It's not up to someone like me to say I am an artist. That is a societal thing, art changes over the years, decades and centuries. I have always thought jewellery is one of the highest forms of art because it requires so much on many technical and intellectual levels. It requires so many disciplines."
As a bespoke jeweller, Sean listens to his clients and interprets what they desire from a jewel. He believes in the emotional value of jewellery and creating something personal, unique and long-lasting. "Part of dealing with the client is the process of explaining what is going on and why. It's not about indulging myself; it is deciding what is going to make their life richer and make them happy. That's one of the great things about jewellery. You are often involved in a person's happiest moments."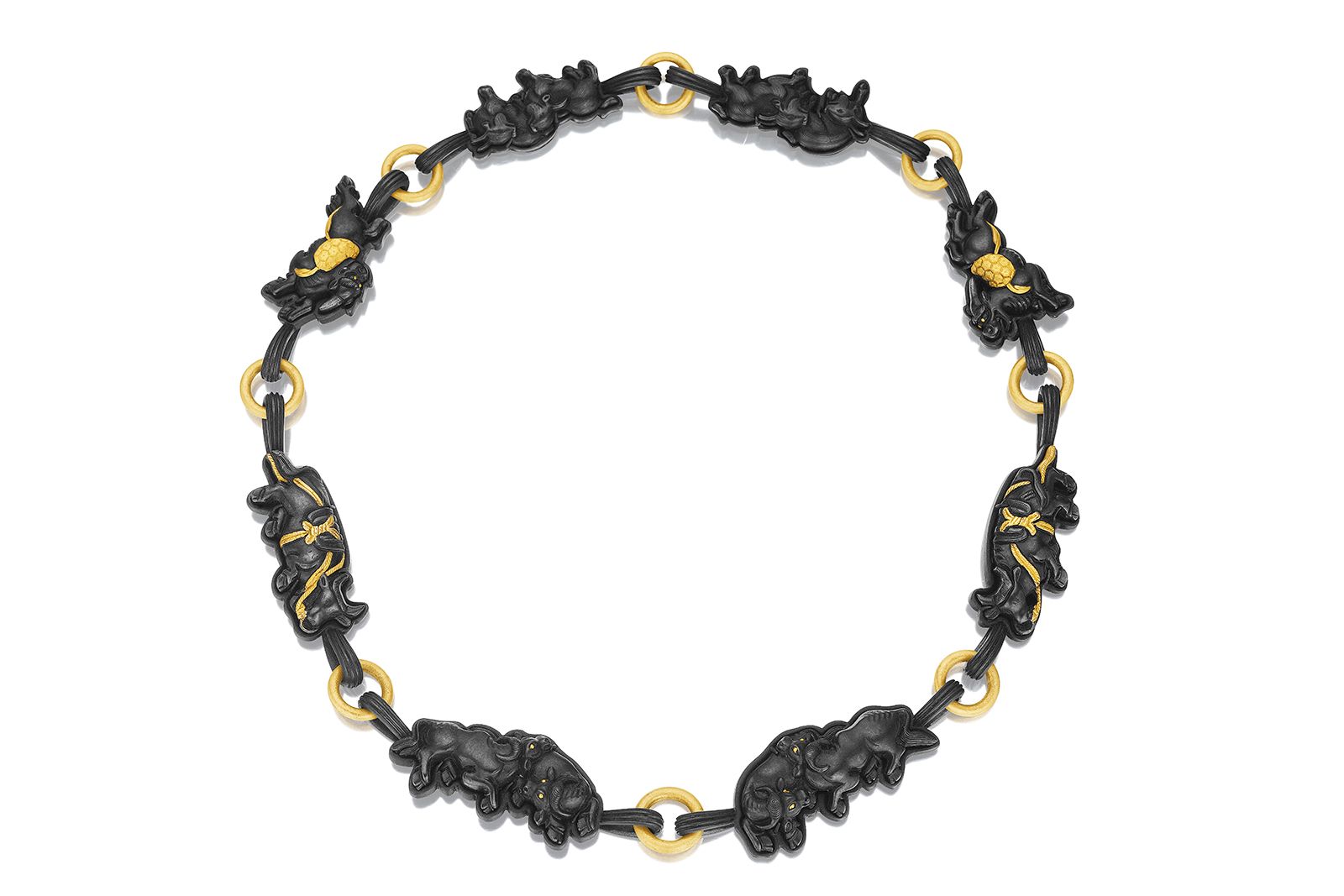 How does Sean Gilson decide what to create when he is not working on a custom piece? His output is quite diverse, from gold, pearls, carved gemstones, coral and patinated metals like copper and bronze. However, he's keen never to regurgitate what has come before, and this makes him creatively selective. What's interesting is that Sean creates sparingly and only when inspiration strikes. He explains it that "design by its nature is derivative of what you see, feel, touch, smell, and your experiences. I spend two or three weeks not doing jewellery and going to the library to go through books. Something will pique my interest and take me into a different world. It helps to alleviate any preconceived notions about what I may or may not want to do."
One of the things I enjoyed most about my conversation with Sean was his honesty. When I asked him his favourite aspect of being a jeweller, he simply replied, "selling a piece," which wasn't what I expected to hear! "It is the ultimate validation," he explained. "There is an insecurity among many designers, but this is really the best validation, especially if it is someone you don't know or a new client."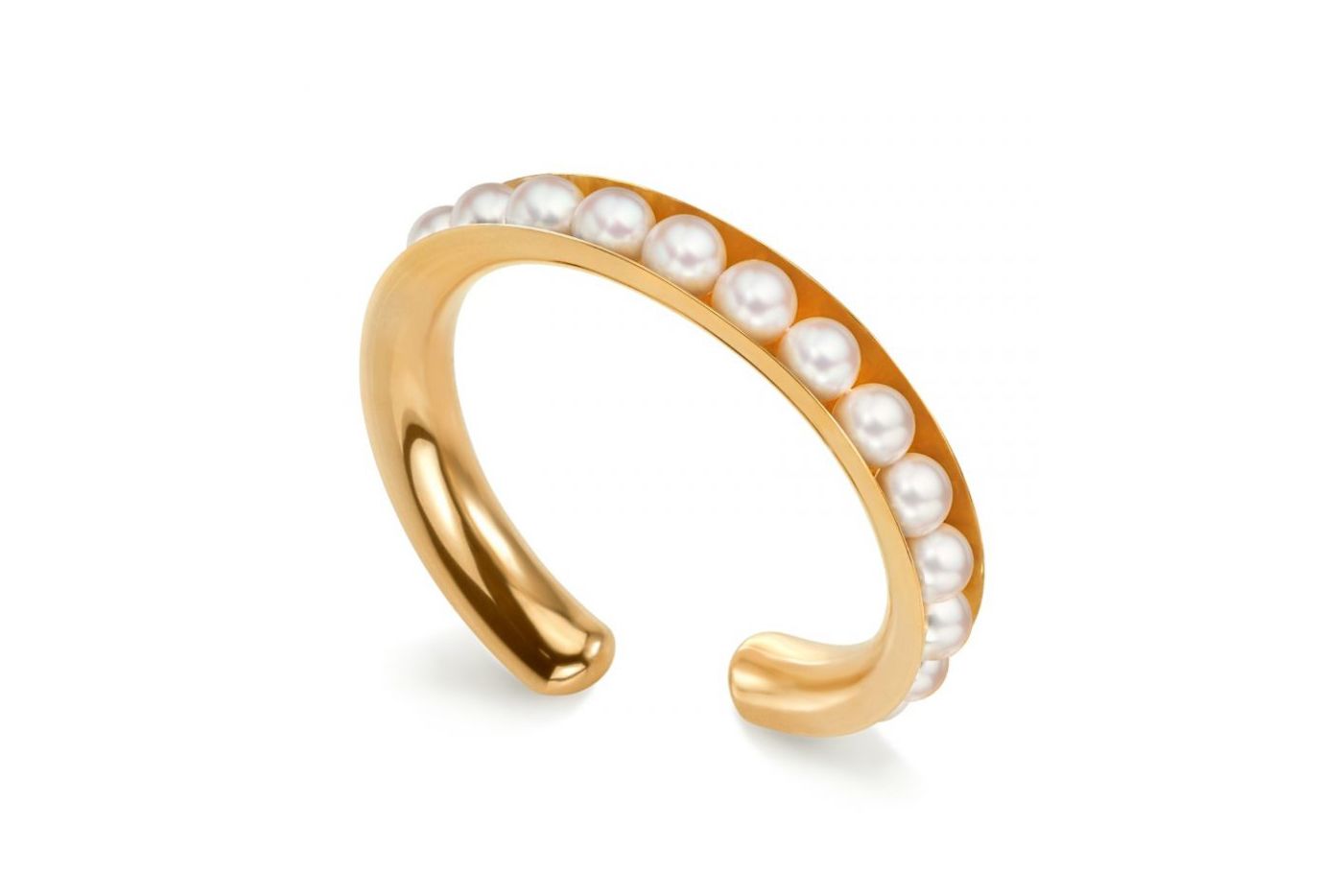 When he's not at his workbench in New York or his studio in Connecticut, Sean is using his transferable skills to overhaul his house. "I look at it as jewellery, just bigger," he says. "I am creating something, just on a different scale. Like putting in floors, there's a composition to the width and length of the boards. It's all about subtlety." Clearly, this is a man who doesn't stand still. Fortunately, he's not one for reflection, choosing instead to look forward and not linger.
"A jewel need never shout if there is integrity of design, materials and craftsmanship," shares Sean at the end of our conversation and I cannot agree more.