Four years after it opened its doors, the Magnificent Jewels sales began, but it was in 1993 that the first record jewellery sales were achieved – at 68.5 million dollars. Since then, a lot of remarkable jewels have gone under Sotheby's auction hammer in Geneva, including those belonging to Duchess of Windsor, His Highness Aga Sir Sultan Muhammad Shah Aga Khan, opera singer Maria Callas, jewellery designer Suzanne Belperron and legendary actress Gina Lollobrigida. However, the biggest sales at the Geneva-based Sotheby's auction house took place during the last six years – and here's the five most notorious.
"The Blue Moon of Josephine" diamond
This exceptional, very clean, cushion-cut diamond weighing 12.03 carats was sold on 11 November 2015 for $48,468,158. This price was the highest in the world for jewellery or a gemstone – at $4 million per carat! It was purchased by Joseph Lan, a billionaire from Hong Kong, as a present for his daughter, which led him to change the name of the stone from "Blue Moon" to "Josephine Blue Moon". The diamond's colour and shape is reminiscent of the lunar sky, but the chances of finding such beauty in nature happens but "once in a blue moon".
Graff Pink pink diamond
This Fancy Intense Pink diamond weighs 24.78 carats and gained the world record on 16 November 2010 for being the most expensive pink diamond ever to be sold at auction. The "Graff Pink" has a classic emerald cut with rounded corners, typical for the American jeweller Harry Winston, who secured the "Graff Pink" to a platinum ring with two white diamonds. In 1950, he sold the piece to a private collector, who was in possession of the stone for 60 years before its sale at Sotheby's.
Unique Pink diamond
The largest Fancy Vivid Pink pear-cut diamond weighing 15.38 carats was sold on 17 May 2016 for record in its category $31,561,200. The name of the stone is truthful, because coloured diamonds make up only 3% of all diamonds, of which only 5% are pink. The "Unique Pink" also has incredibly clean crystallisation and rich pink hue. "This is a new world record for a pink diamond," said the sale organiser, David Bennet, adding that the piece was bought by private buyer from Asia.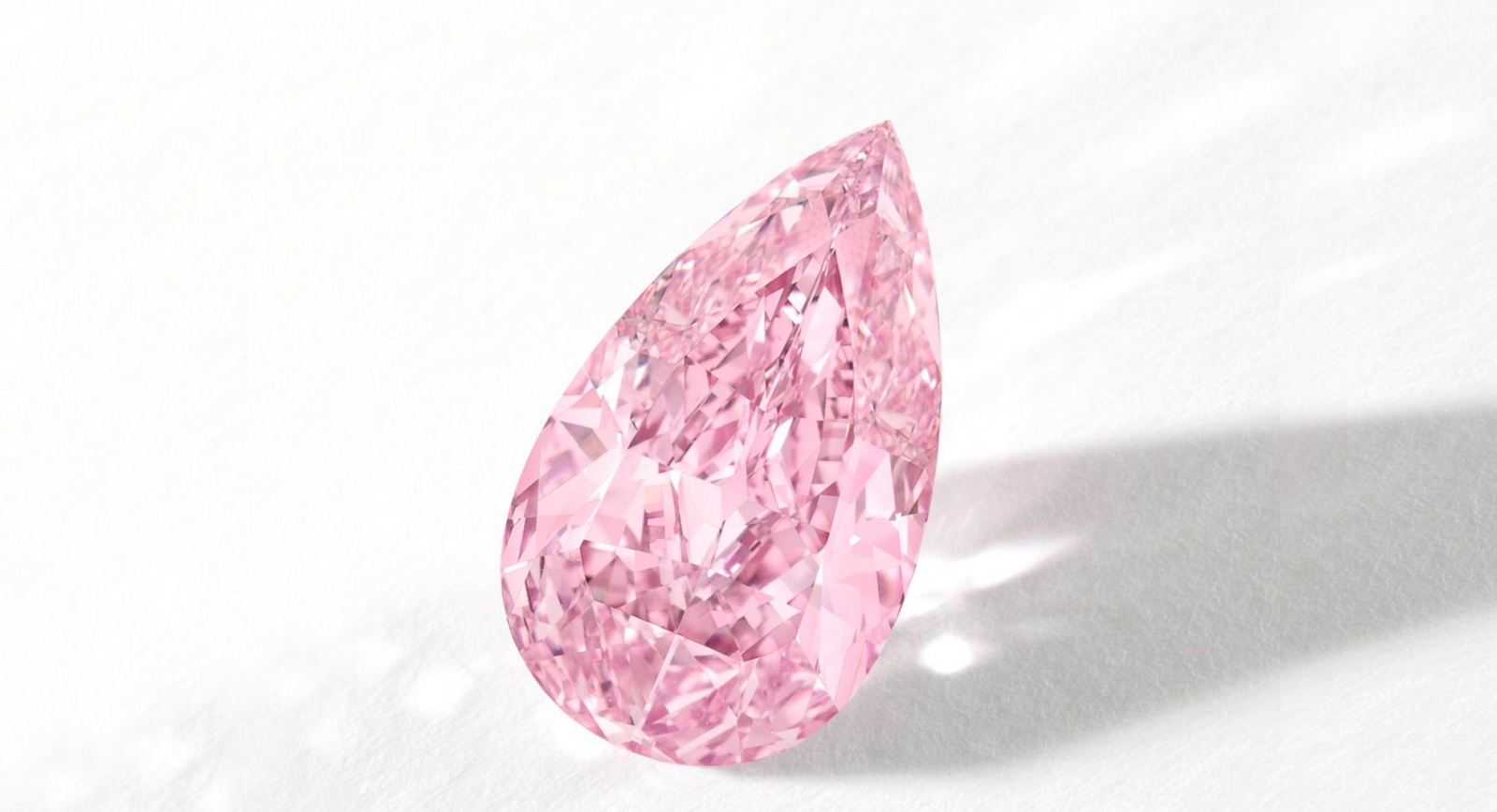 Sunrise Ruby from Burma
A Cartier ring with the cushion-cut Burmese ruby "Sunrise Ruby", weighing 25.59 carats and placed between two white diamonds, was sold on 12 May 2015 for $30,335,698. The price was a record for Cartier jewellery, and highest ever for a ruby. The deep "pigeon blood" colour of the stone combined with its high clarity and brightness create a truly mesmerising effect.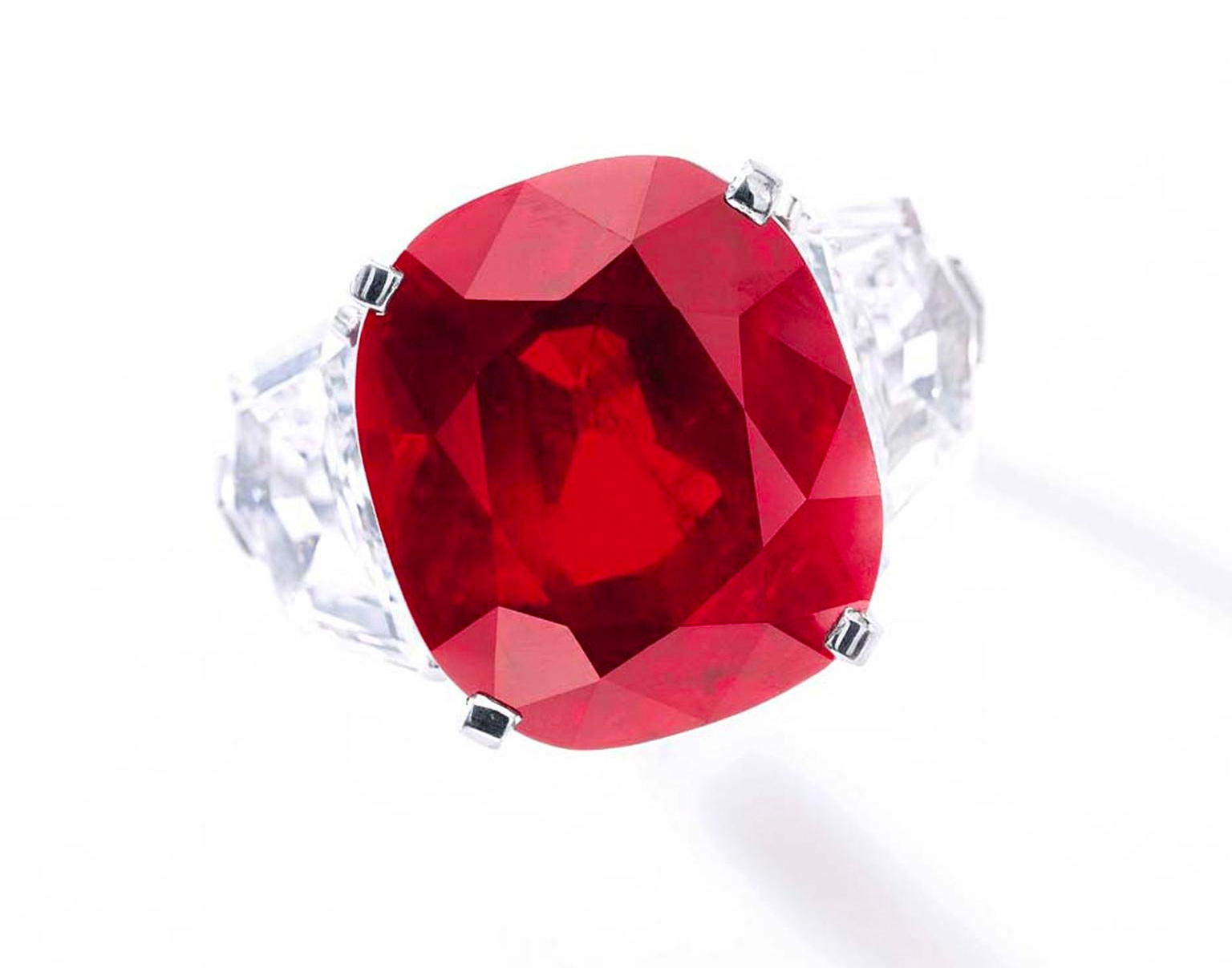 Fancy Intense Pink diamond
The diamond ring with a Fancy Intense Pink step-cut stone weighing 17.07 carats was sold on 16 November 2016 for $20,778,352. The central stone was emphasised by two colourless triangular diamonds, fixed to either side of the rectangle. The total price of the "Fancy Intense Pink" stone was 1.4 times higher than its maximum estimated value!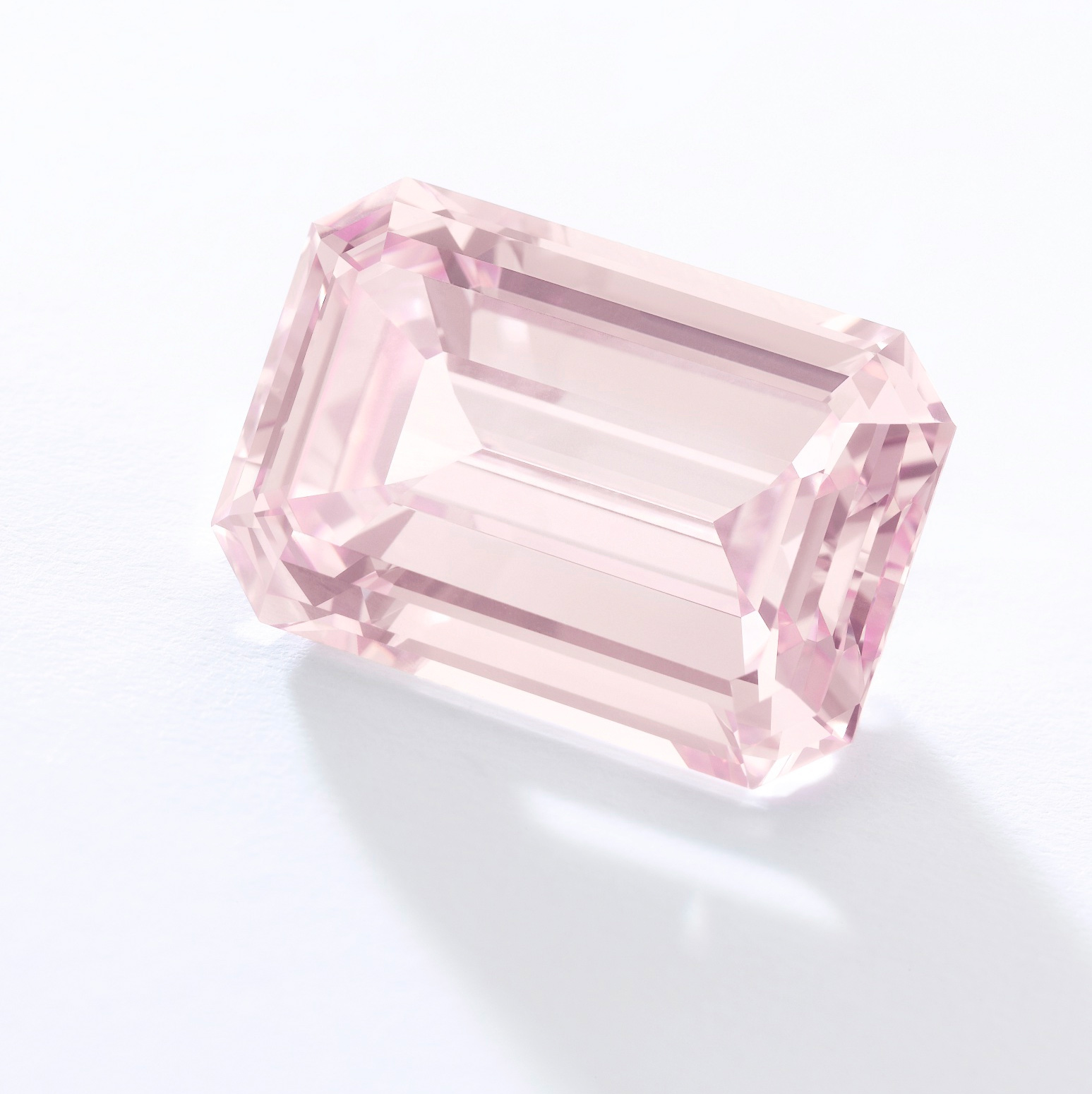 For 2017, the auction house Sotheby's has moved to a new address: Rue François-Diday 2, 1204 Genève, Switzerland.