One of the most remarkable briolette cut diamonds in history embellishes the Walska brooch. Created in 1971 by Van Cleef&Arpels, it belonged to the collection of an opera singer and jewellery connoisseur, Ganna Walska - the jewel is in the form of a bird of paradise holding a fancy vivid yellow diamond drop of 96.62 carats in its beak.
Another notable briolette cut diamond is the D colour type IIA 75.36 carat example which is considered the world's largest and most perfect cut diamond of this shape. The William Goldberg Diamond Corp. spent months studying the rough gem before it was cut in the early 2000s, and subsequently sold at Christie's auction in 2013 for $11.2 million. To this day, the collections of English Royal jewels and the Crown Jewels of Iran include ancient briolettes although many historic gemstones of this shape were re–cut in the past. During the 18th and early 19th centuries, diamond cutting technology progressed and became more precise giving way to other shapes of diamond. Another reason for the waning popularity of briolettes is that they were viewed as an inefficient use of gem's rough.
Regardless of briolette cuts not offering the best diamond yield, their appeal is truly unique from the aesthetic point of view - allowing the viewer to admire a diamond's beauty from every single angle. It should come as no surprise that briolettes have now become popular again, and consumers have a renewed appreciation for historical cuts and sentimental jewellery with a story.
In 2019, Cartier launched a fabulous collection of high jewellery called Magnitude, which included the Yuma line featuring bundles of briolette cut yellow diamonds. The earrings, necklace and ring play with expected proportions and shapes in fine jewellery, surprising the viewer with the unusual dynamics of the designs.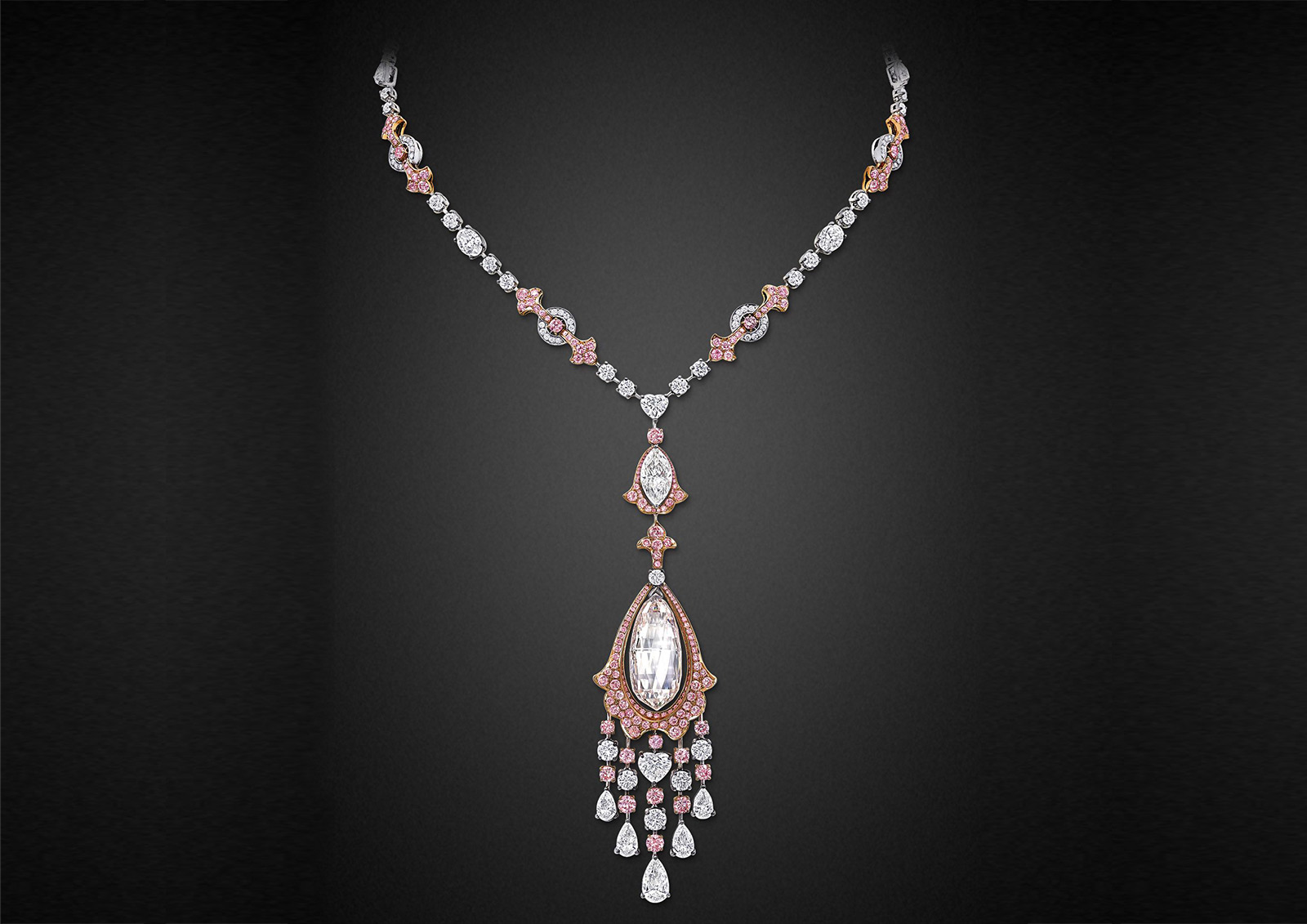 Another luxury maison that released a collection featuring briolette diamonds in the past year is Harry Winston. Its Fifth Avenue pieces feature an altogether more classic way of incorporating these cuts into jewellery: at the very end of the Fifth Avenue drop earrings and lariat necklace, the briolettes punctuate the dangling elements of the designs - accenting the romance and femininity of these pieces. Chopard's 2018 Red Carpet collection featured a choker necklace brimming with brown diamonds creating the form of a 'briolette fringe'. The jewel was described as a "flashback to the 1920s" by Caroline Scheufele, the Creative Director of Chopard jewellery and Co-President of Chopard.


Taiwanese master jeweller Anna Hu likes to create voluminous designs, and occasionally uses whole clusters of briolettes to achieve this in her show-stopping pieces. In her Orchid ring with a cabochon jadeite, she finishes the piece with flourish of briolette cut diamonds emanating from the bejewelled flower.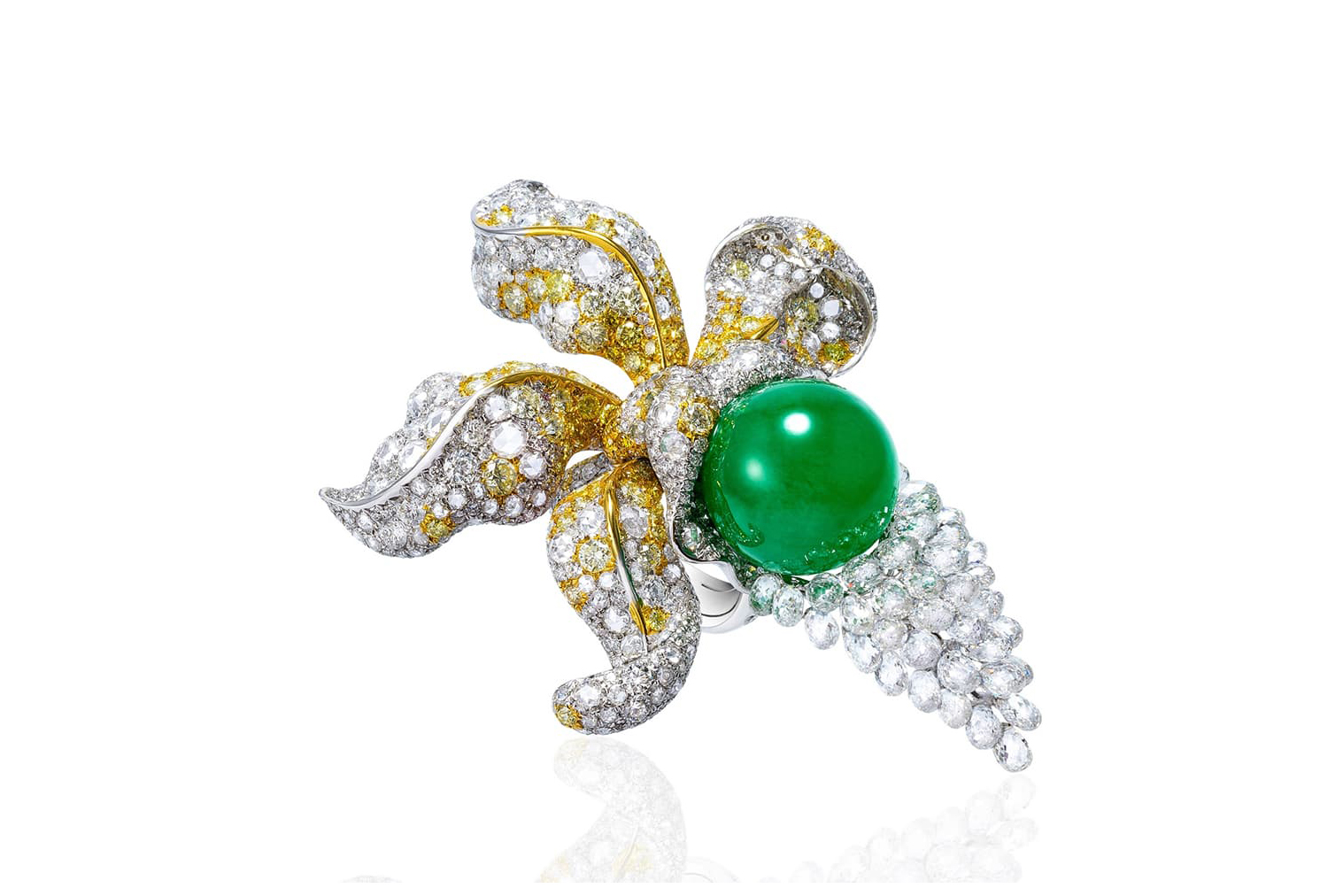 One brand which made briolette cut diamonds truly their own is Amrapali. Sameer Lilani, EMEA Director of Amrapali jewellery explains why the brand favours the unconventional cut in their designs: "briolette diamonds, although understated, can change the look of a piece. I like their unusual nature and the character that they bring to jewellery. As one of the earliest diamond cuts, we like to include this traditional cutting technique with our Indian influence to make our creations all the more interesting."
Nina Runsdorf is another contemporary jewellery designer could not resist the allure of shining diamond drops. She recently enriched her collection with new earrings and necklaces featuring diamond briolettes, stating that: "they are one of my favourite cuts, and I love them because they make pieces appear more antique - I love the way they catch the light as they appear like flickering candles. One of my favourite pieces I've ever made are my Fringe rings, which have a feeling of a rattle dancing on your hand. Mixing briolette diamonds with sliced diamonds makes them very contemporary, and I also love how when used in chandelier earrings, the diamonds dance when you wear them."


Graff, David Morris, Boucheron, Avakian, Assael, and Busatti Milano are only a few more of the names that embellish their jewels with briolette cut diamonds to varying extents. Having so many bands that use briolette diamonds proves that this stone cut contains a unique charm - and those who appreciate it understand that it is not only perfect faceting and brilliance that are important in diamonds - but the history and spirit of the gem as well.