It is impossible not to imagine the gentleman who owns this remarkable array of high jewels, diamonds, gemstones and watches… at least until November 27 when they will be auctioned by Phillips in Hong Kong. We have been given some insights by the auctioneer, starting with the fact that the "passionately knowledgeable" man in question hails from the Middle East and has acquired his collection over 40 years. He is said to have excellent connections with "experts from the world of jewellery," who have no doubt steered their friend and client towards the Colombian and Zambian emeralds, Burmese and Mozambican rubies, Burmese and Sri Lankan sapphires and many other investment-quality gems that now feature in his collection.
Phillips explains of this esteemed single owner: "Foreseeing an eventual and inevitable appreciation in the value of top-quality Zambian emeralds, he actively bought to assemble this significant collection of Zambian emeralds, believing that this evolution would be a natural and progressive process, just as interest in and demand for sapphires, migrated from a Kashmir near-monopoly, to include the finest specimens from Burma and Sri Lanka."
His private collection is being offered across two sales – the first titled "Sensational Jewels from a Prominent Middle Eastern Collector" and the second, "Treasures from Zambia: An Exceptional Emerald Collection," which will be open for online bidding and comprises over 45 lots. In fact, this is the largest collection of Zambian emeralds ever to be offered at auction.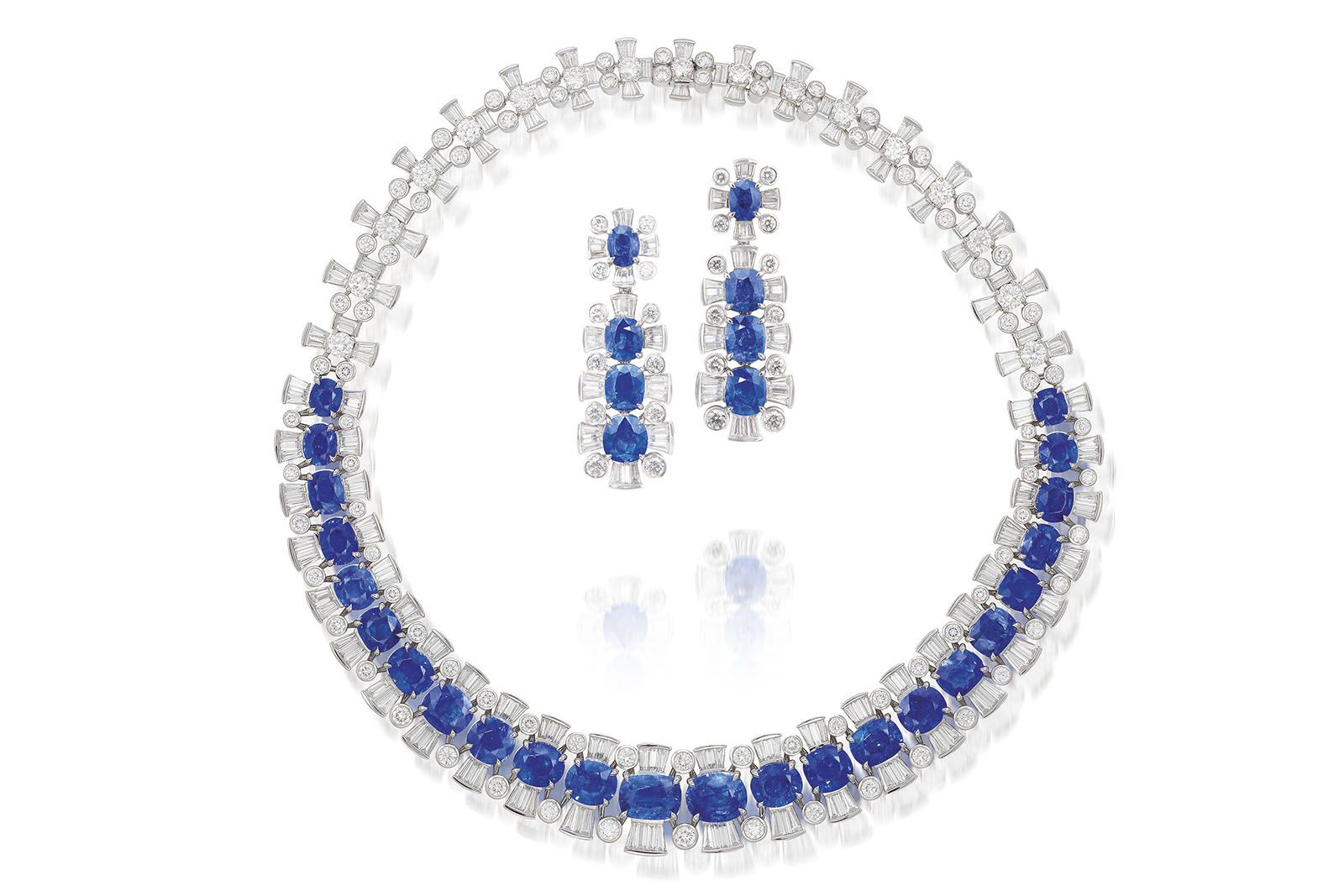 Graeme Thompson, Worldwide Head of Jewellery, Phillips, says: "These jewellery pieces embody wonderful memories, marking significant chapters of his life, full of colour, travel and encounters. Moreover, such an extensive and fine quality collection of Zambian emerald jewels are a rare sight at auction, so it is incredibly exciting for us to be able to offer this special collection and put one of the most precious gems on earth in the spotlight."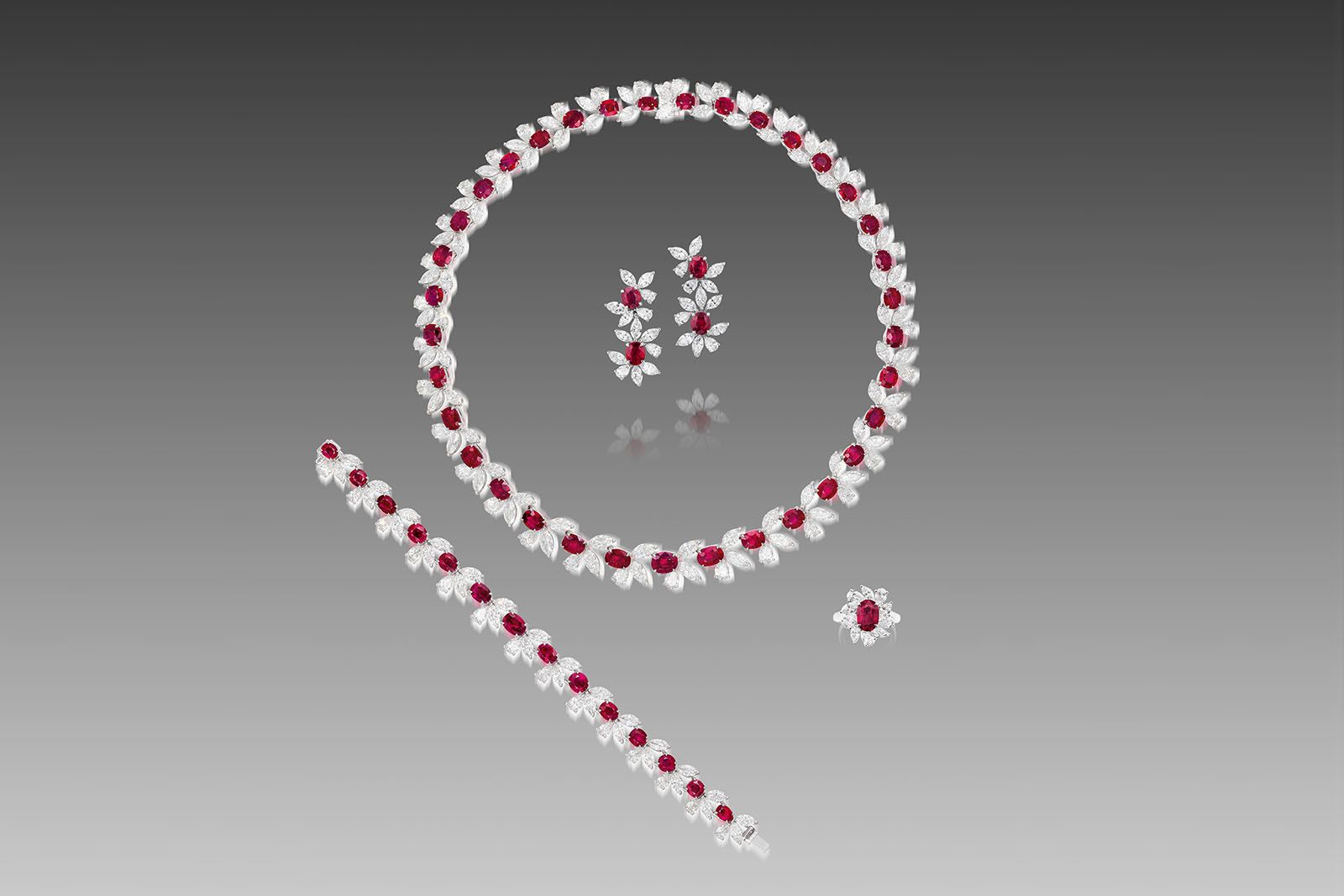 Before we dive into the emeralds, let's consider some of the pieces in the first auction, including a necklace, bracelet, ring and earrings set with diamonds and unheated Burmese rubies (total estimate US $275,000), as well as a 7.07 carat, D-colour, flawless diamond ring with a predicted hammer price of US $400,000-600,000. There's also a necklace, ring and earrings set with unheated Burmese sapphires and diamonds (total estimate US $205,000), alongside a 3.19 carat fancy deep green diamond ring (estimate US $300,000-440,000) and a 25.01 carat fancy yellow diamond pendant necklace (estimate US $300,000-440,000) with a matching pair of earrings.
These power gemstones are to be auctioned in-person, whereas the collection of Zambian emeralds is to be sold online via Phillips.com from November 23 to December 2, 2021. While Colombia has long been the most sought-after in terms of emerald provenance, Zambian emeralds have become increasingly popular in recent years and today are held in near-equal esteem as those of Colombian origin. Headlining this collection is a 56.87 carat no oil emerald and diamond necklace, with an estimate range of US $830,000-1,100,000.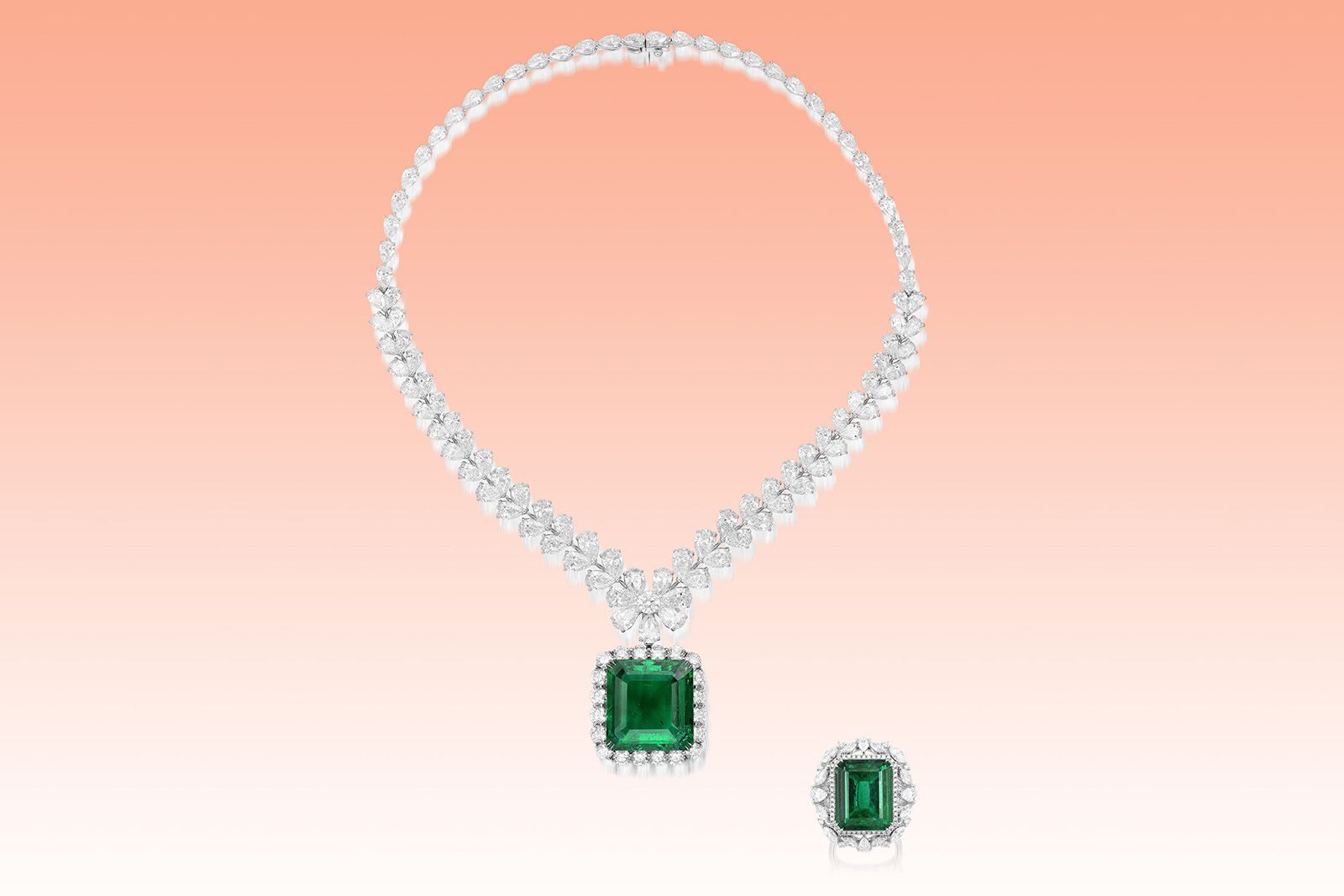 Other highlights include a 16.48 carat untreated emerald and diamond ring (estimate US$120,000-200,000) and a pair of 8.13 carat and 8.27 carat untreated emerald and diamond earrings (US $61,000-87,000). Part of the proceeds from the sale of "Treasures from Zambia" will go towards the Gemfields Foundation – the charitable arm of emerald miner, Gemfields, which supports community and conservation efforts in Africa.
Jewels from the collection are currently travelling across the world before returning to Hong Kong for an auction preview at the JW Marriott Hotel from November 23-27. I am sure that the final hammer price on some of these exceptional jewels will surprise even the experts at Phillips. Let's wait and see.