In the years I have travelled the world in search of the most emotive jewels, it is a rare experience when numbers catch my eye and hold my attention just as readily as fancy-coloured diamonds. However, to understand ASTTERIA, it is necessary to consider the complete package: the diamonds, the coloured gemstones, the craftsmanship and, of course, the affordable pricing. The reason for this is Astteria's approach to creating and selling fine jewellery, which allows it to by-pass the expense of running global boutiques and source stones more thoughtfully and selectively than some of its competitors.
ASTTERIA Inc was founded in 2006 by Simon Bettan a visionary in the jewellery industry, who later partnered with long-established diamond manufacturer Eliayhu Bashari Diamonds Ltd, led by Eliayhu Bashari and his sons Aviad and Ofir. Their shared experience saw the company grow significantly in China, where there are now four ASTTERIA private showrooms. To tackle the UK and European markets, Astteria welcomed George Hadary, also known as "George the Jeweller," who adds his 15 years' experience in large and rare diamonds to the mix. The result is an exciting, digital-first business that's redefining what we think of as 'value for money' in the high jewellery space.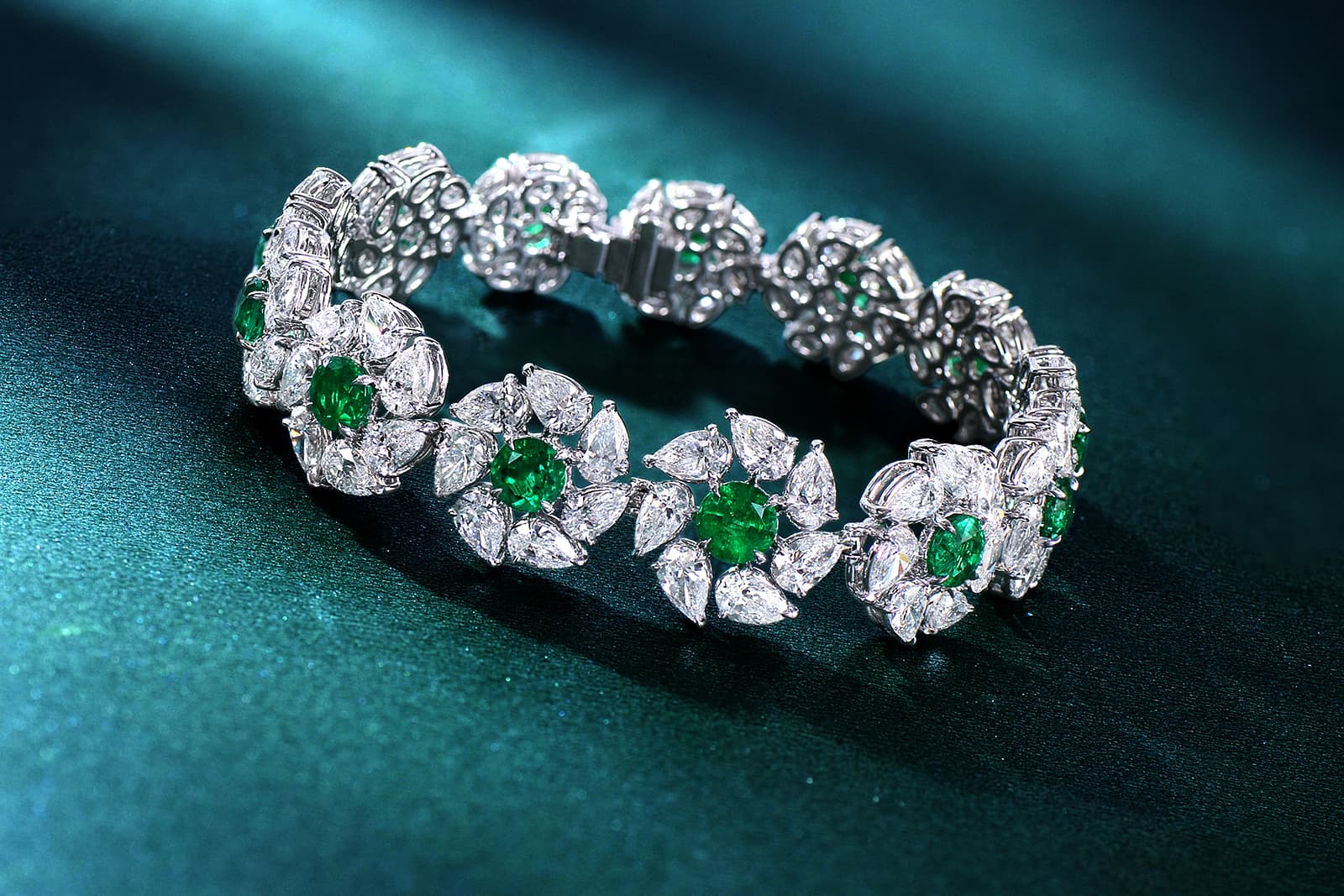 Within a few moments of speaking with the Astteria team one question came to the front of my mind… how can they offer high quality jewellery at such brilliant prices? How can they create pieces bursting with fancy intense yellow diamonds, pink diamonds, and large fancy-cut colourless diamonds for prices that are sometimes 40-50% less than one would find at the boutiques of renown brands, for example? To understand this, I am told, is to move over to the Astteria "way of thinking". The business doesn't have a big network of costly boutiques; it doesn't launch global collections that require sizeable investments in marketing and advertising; and it doesn't need 'duplicate' precious stones for hero pieces to be displayed and sold in cities across the world, from Hong Kong to Los Angeles.
George says: "The difference between us and a large international jewellery house is when they create a new line and want to show this at 20 showrooms around the world, they need to buy matching 5 carat pear-shape diamonds, for example, to fit twenty rings, or even five rings to cater to the shops they have. They need 5 or 10 stones for sure to reflect the new line they have built. More often than not, they are going to pay prices that might not be the most beneficial at that point in time. We have exactly the opposite approach - we buy only what we see at the right value and only then, once we have the diamond or coloured gemstone, will we start creating a piece of jewellery."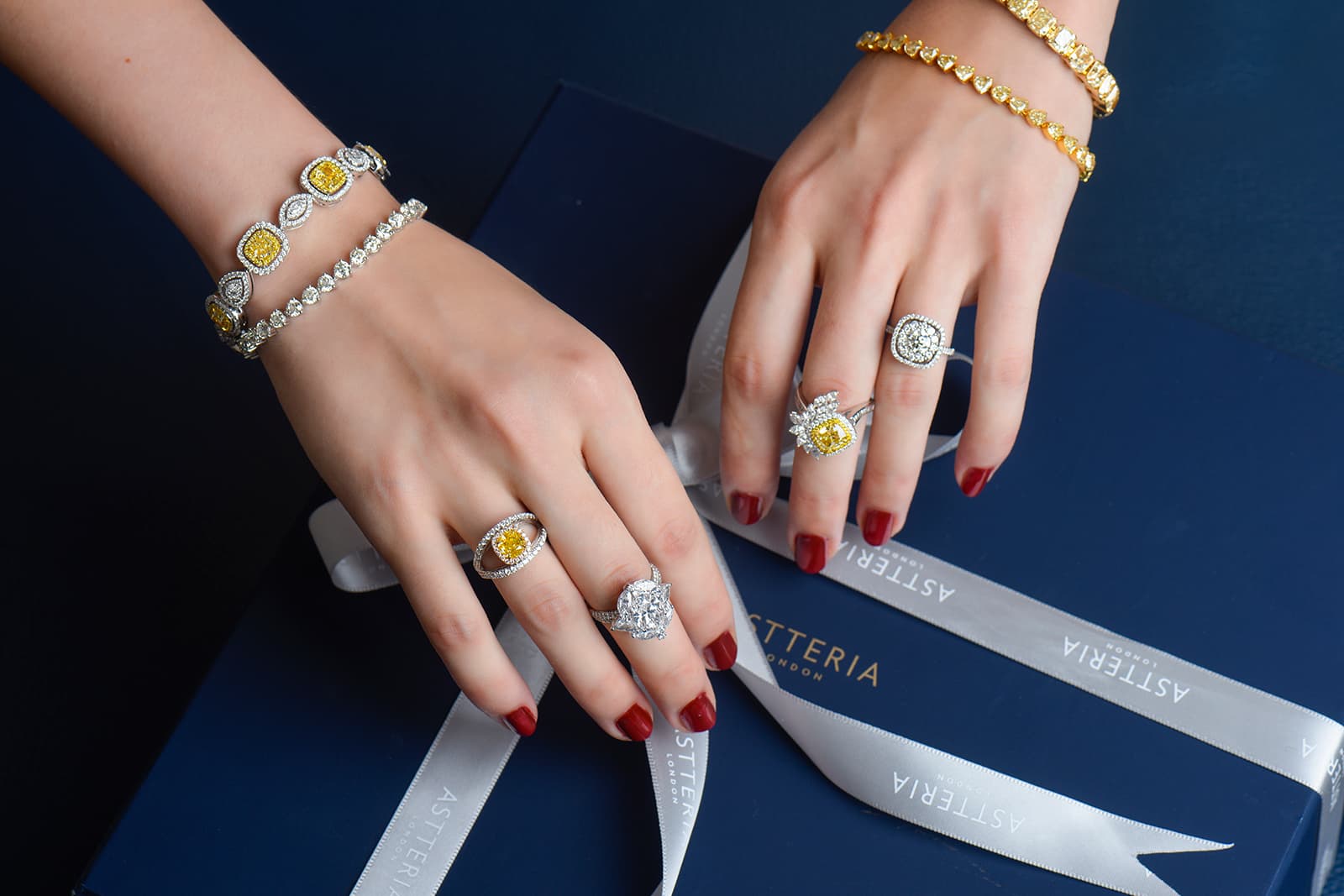 The company sells unique pieces via its website, in its showrooms and works with private customers in creating custom made bespoke dreams. In fact, many of its private clients are discerning jewellery collectors who know exactly what they want. They task Astteria with sourcing the stones that meet their knowledgeable criteria – carat weight, clarity, cut, colour, even diamond length to width ratios, at the best possible price. Building relationships with these connoisseurs is what's skyrocketed Astteria's reputation and 'best kept secret' status.
Astteria chief technology officer, Ofir Bashari, says: "Clients do question our prices as we are catering to educated individuals who have done lots of research. It is often the brand names of high-end jewellers that are reflected in their prices, rather than the value of the materials themselves. We are able to explain this to our clients and they become our best advocates."
In recent months, Astteria has seen some phenomenal stones race through its workshops in Israel, Hong Kong, China and London: a fancy intense yellow diamond of more than 20 carats, set in a necklace of 57 carats; a 40-carat heart-shaped emerald on a heart shaped emerald and diamond collier; a Zambian emerald necklace with perfectly matching pears of 80 carats in total; large asscher and radiant-cut diamonds; and a treasure trove of fancy colour sapphires with bold proportions. In some cases, these stones are taken from rough and cut, calibrated, and polished to exact specifications. "We can't always predict what direction a piece will go in. It could be led by a private client who has a specific style in mind, or our designers may fight over a stone if they are inspired by it. We work closely with our marketing team to make sure pieces are beautiful and will appeal to our digital customers."
Speaking of digital customers, Ofir says: "We are always investing in real time images and videos of our finished jewellery to give our clients a true sense of each piece. It is important to us that what they see on-screen, from every angle, is 99.9% accurate to what they will receive in real life." One of my favourite aspects of the Astteria website is its Coloured Diamond menu, which allows you to browse pink, yellow and blue diamonds, as well as even rarer colours like red and purple. Currently on the site is a princess-cut 0.54 carat fancy purplish red diamond, GIA certified, that would make for a unique bespoke creation.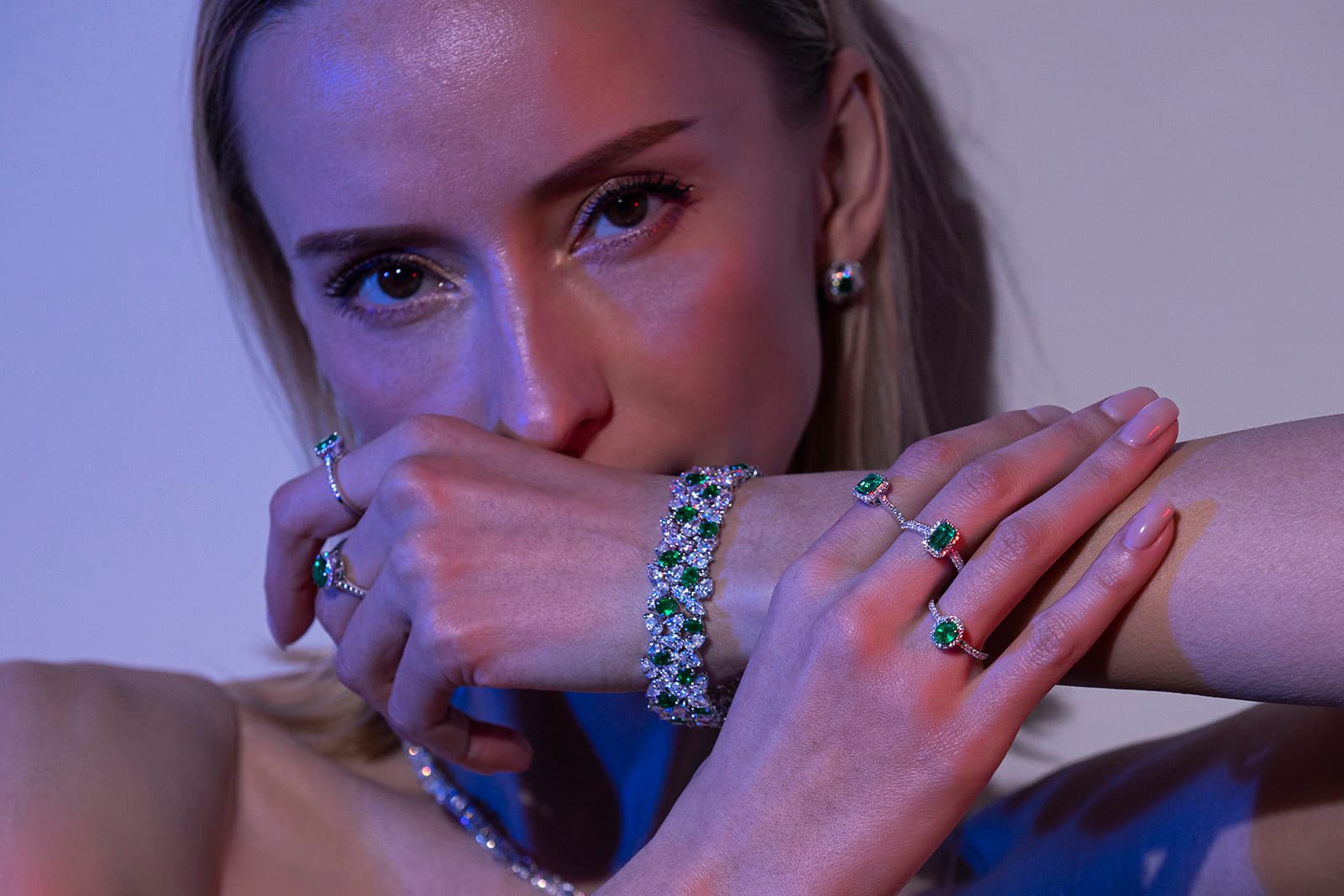 What you will find reflected in the prices of Astteria's classic and sophisticated jewellery is time, perhaps the most precious commodity of all. George refers to a recent project that required 1,200 pavé stones to be sourced in 10 different sizes, which equates to roughly one month of work. Sometimes a single piece can require hundreds of stones, each one cut to a different size and angled (or tapered) to fit perfectly on a curved shank or in a necklace design.
It's true to say that the world of high jewellery is only accessible to a handful of individuals, but with a slight deviation from 'normal' thinking, Astteria makes owning significant diamond jewllery perhaps not accessible, but certainly more attainable. "We have the ability to increase our prices, but we don't. It's not the Astteria way of thinking," George says. I must admit, I also like this way of seeing the world!