After having arrived in the town which is the centre of the jewellery trade in Switzerland, I made my way to the Avakian boutique on Rue du Rhone. There I was welcomed by Haig Avakian – the son of the brand's founder, Edmond Avakian, who, since childhood, had been in contact with amazing jewellery. It is then that he first developed an interest in collecting coloured stones of unusual form and this interest remains to this day making precious gems a signature element of jewellery created by Avakian.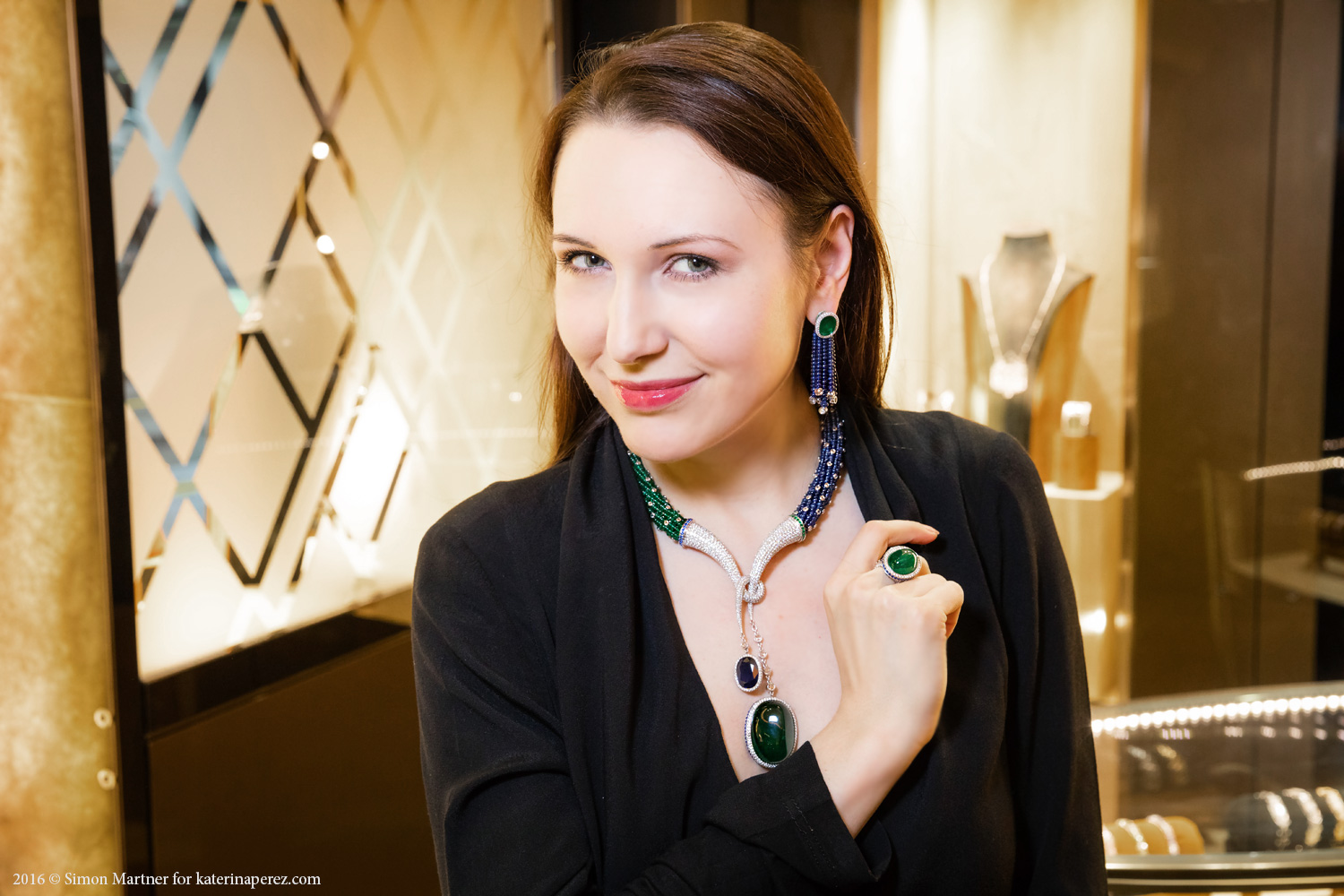 Born in Bulgaria, Edmond Avakian and his family immigrated to Lebanon. However, the young man chose a different country for his studies and went to the USA where he completed degrees simultaneously in three fields: civil engineering, financial management with an MBA from the University of California at Berkeley, and gemmological studies with a degree from the GIA. In 1975 he returned to Lebanon and became head of the family business which was founded in 1969. Edmond not only widened the jewellery production and won exclusive distribution rights from leading Swiss watch brands, but also began to create his own jewellery collections.
The design of jewellery is always a reflection of its creator: their taste, worldview and perception. This is certainly true in the case of jewellery that bears the name Avakian. Edmond himself remarkably combines a creative spirit with business acumen and his jewellery consists of ultramodern western design with a luxuriant eastern style. The Western world had the opportunity to evaluate the end result in 1984 when Edmond moved the company headquarters to Geneva and opened the brand's first showroom within a year. Thirty two years have passed since that moment and the brand has opened showrooms in Moscow, New York, London (currently relocating) and Cannes, with a couple of new locations to be announced soon. It shouldn't come as surprise that the jewellery house has quite a "star-studded" list of clients including Catherine Deneuve, Madonna, John Travolta, Susan Sarandon, Irina Shayk and Michelle Rodriguez to name a few.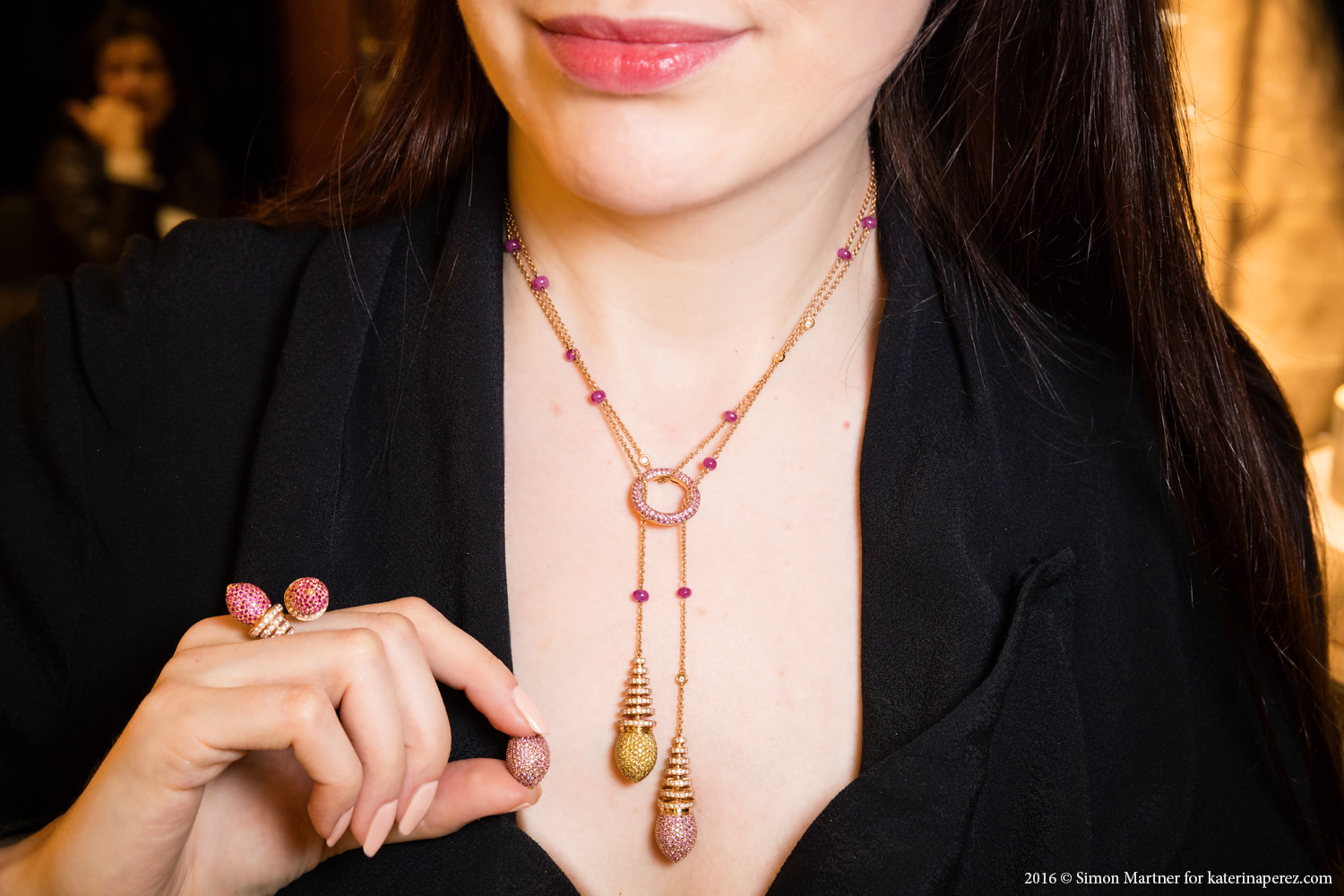 Avakian doesn't follow fashion, it sets it. Thanks to the creative drive of Edmond and his son Haig, who joined the company in 2002, a considerable number of successful collections and spectacular pieces have been launched under the Avakian name. One of the most obvious examples is the unforgettable jewellery piece – a spectacular necklace in a form of a scarf made out of braids of 240 carats of emerald beads and 190 carats of sapphire beads. The central part of the piece is decorated with a pave of diamonds, 120-carat cabochon-cut emerald and a beautiful oval sapphire.
I saw a fascinating play of colours and form in this necklace and as if reading my thoughts Haig explained the chosen style: "We like to apply cutting edge geometric design to a lot of our high jewellery. We play with bold combination of colours and accentuate pieces with unusual shaped stones". This is very true – in the Avakian collections you will come across stones of practically any cuts, including ingenious elongated oval and kite-shaped diamonds.
My attention was caught by the Riviera collection, consisting of long elegant earrings, cocktail rings and sautoirs. The highlight of the jewellery pieces is a decorate element in the form of a bead, which is either encrusted with precious stones, or made of rare types of peals. It decorates the ends of the pieces, can be unscrewed and replaced with others of a different colour or texture if desired. "We like movement, versatility and interchangeability in the pieces as they make jewellery more fun and easier to wear with different outfits," says Haig.
Despite the fact that Avakian has many playful collections, Edmond and Haig's approach to jewellery design is rather serious. They strive to create pieces that "can easily be worn during the day or for an elegant evening – the idea is to create jewellery which is comfortable to wear". "We always pay attention to detail, especially in the finishing of the pieces, giving it a special touch," said Haig and as if confirming his words he showed me rings from the Cache collection. Each one is encrusted with precious stones, not just on the outside but also on the inner part of the shank, forming a silk-like surface.
Fine jewellery is not the only speciality of the House, in 1998 Avakian introduced its first watch collection, Tzarina, named after the Russian word for princess. Since then the collection of timepieces significantly expanded. But this is something I will tell you about in my next article.