In the MARKIN jewellery laboratory they took inspiration from the idea of connecting the unconnected and came up with the Bridges collection. The first piece in the collection, a railroad bridge with a floating diamond, was created around 15 years ago. At the very start of his jewellery enterprise, Vladimir Markin came up with the motto: "What you build is just as important as the materials you use!' and this collection is no exception, featuring earrings and rings with real-life prototypes in the engineering world. I asked Vladimir to tell me about his inspiration and the design process.
"The idea behind the collection lies on the surface… as we say, water. Look at the relationship between any bridge and the water beneath it: the looping arch and its opposite running beneath, there you have your ring! I spent a great deal of time studying paintings, photographs, architectural drawings, working out how to bring together all the constituent parts, how to build the vaults and connect them."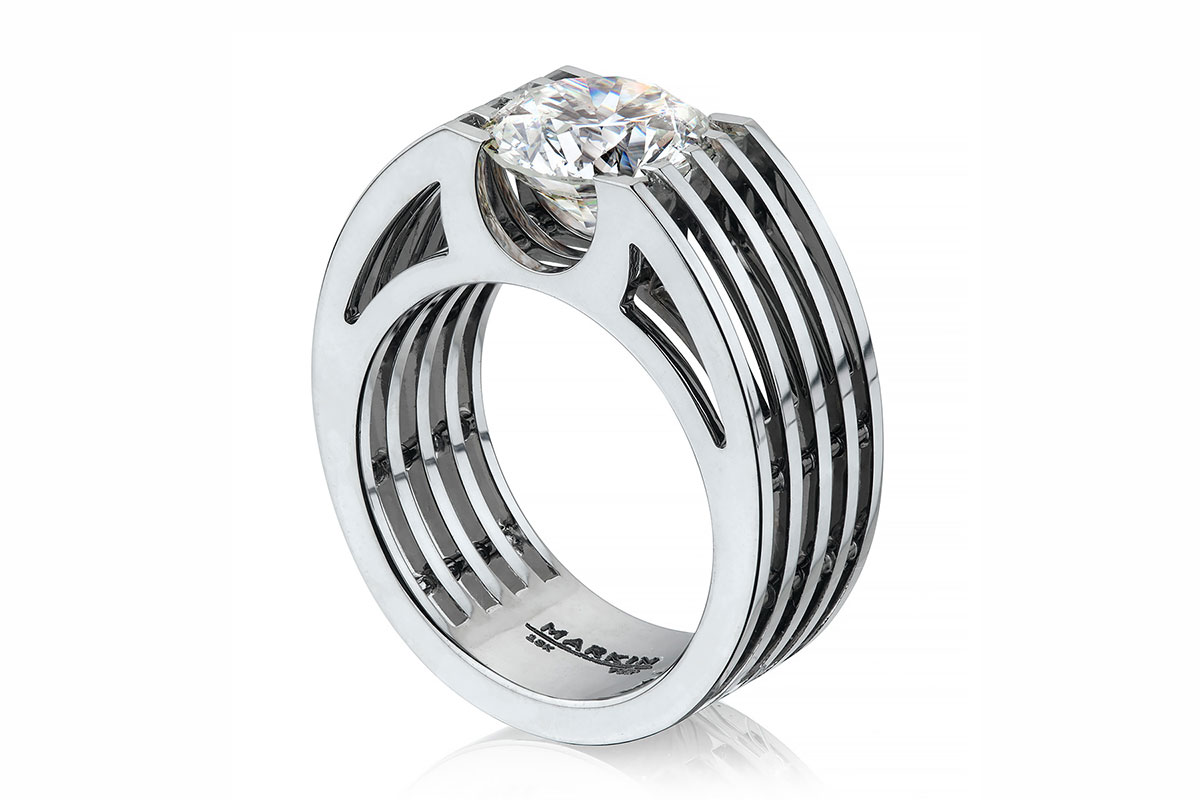 The concept of miniature bridges reimagined as rings is brilliantly original: in the intricate Railroad Bridge Ring, a brightly coloured Princess-cut diamond runs across the tracks. The Suspension Bridge miniature is no less ingenious, covered with a pavement of diamonds. The Drawbridge features moving parts: the main body of the bridge can be raised to reveal a diamond paving beneath.
The more minimalist Cable-Stayed Bridge Ring proudly displays a large 2.8 carat black diamond on its top. The simplicity of the design belies the complexity of its construction. Vladimir explains that "to achieve such simplicity was no mean feat. This particular ring has 56 separate parts which required fixing together, none of which were allowed to be visible. It was a real work of filigree!"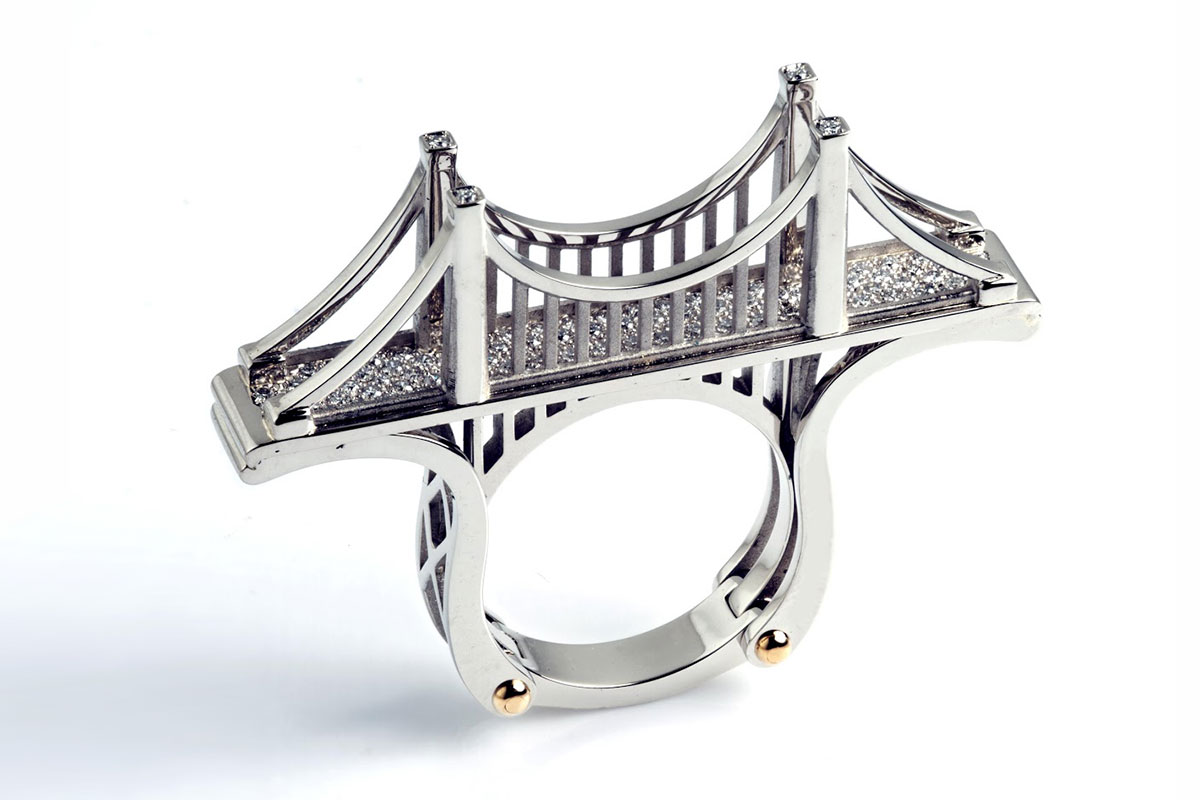 The collection goes on! The Four Arch Bridge Ring elegantly combines twists and spaces in a framework set around four large diamonds, while the Sapphire Bridge Ring features a blue corundum weighing 1.2 carats. There are also a number of pairs of earrings made from small bridge rings. These come in several variations.
Most of the bridges are made from white and yellow gold, which makes the purple-blue Anodized Titanium Bridge Ring a real standout piece. The design of this one required the use of light-weight titanium, a material which can be tinted with practically any colour.
It is certainly worth taking a closer look at the designs from this collection. Who knows, perhaps one of them could be the very bridge that unlocks a new path leading to faraway parts of yourself and new horizons of self-expression you had never previously imagined.