As a brand, Mattioli rose to prominence under their current name with Licia Mattioli at the helm relatively recently in 2000. However, they are at the same time a continuation of the brand "Antica Ditta Marchisio", who have specialised in creating haute couture jewellery by hand since 1860 and are one of the oldest design labels in Turin, Italy. Back in 1995 the company was bought by Licia's father, Luciano Mattioli, who asked his daughter to assist him in its management. She agreed, and so began a new chapter in the history of both Mattioli and "Antica Ditta Marchisio".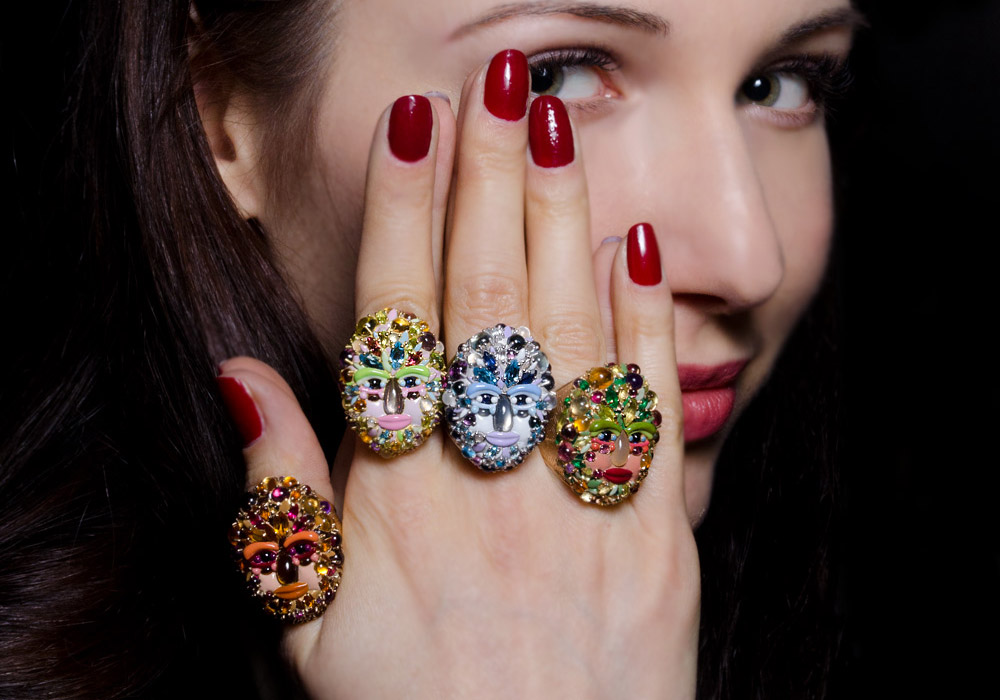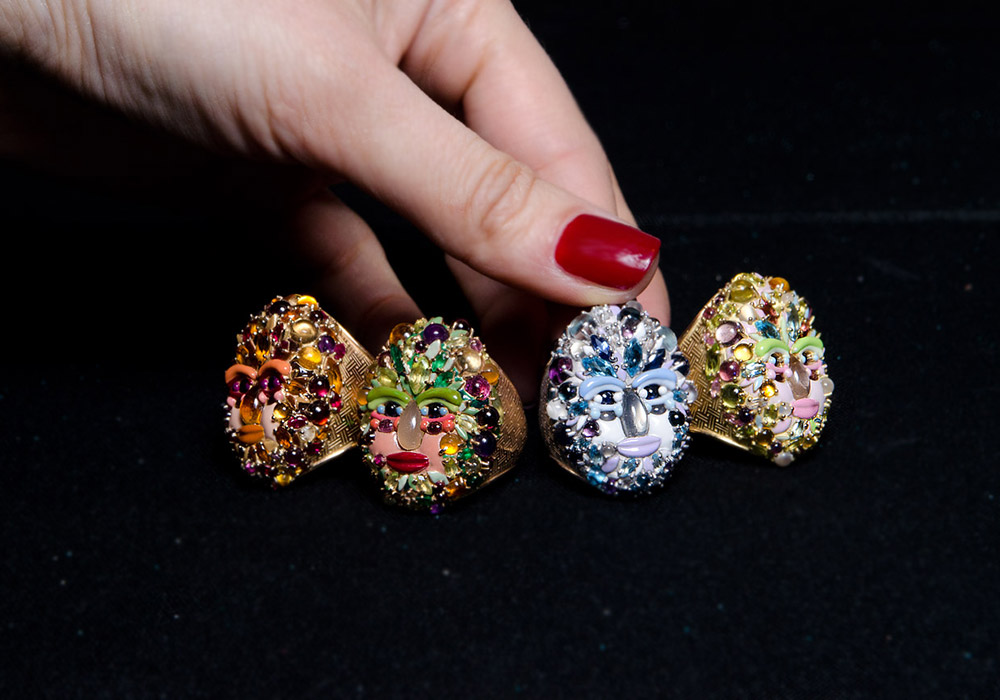 The brand's new collections quickly achieved unexpected and unprecedented success, thanks primarily to Licia's enthusiasm and creative ability. She interprets contemporary luxury design in her own unique way, combining both classic and modern elements in her work, but always remembering to keep it inventive and throw in a touch of humour. There is no mistaking the fact that gold is the key theme of Licia Mattioli's jewellery, but in her efforts to ensure that her designs live, breathe, move, surprise and entice, the designer has pushed the boat out by experimenting not just with her ideas but with their execution. She regularly uses materials like mother-of-pearl, enamel, black wood or semi-precious stones to give her jewellery a refined, exotic feel.
One of the most well-known of Mattioli's collections is their range of jewellery-transformers. They followed this with a series of delightfully simple designs featuring gold chains created using the traditional techniques of Turin craftsmen which have been preserved to the present day. The brand's latest collection, presented at Basel and then at Couture, has gone in a new direction altogether. It combines concepts which are utterly original, such as a series of Arcimboldo portrait rings made up of an array of miniature gemstones; playful, such as the Lips (see the top banner), which feature – you guessed it – lips; fashionable, like the two-finger Bagheera rings; and trendy, as with Urban Animals, jewellery featuring a variety of wild beasts.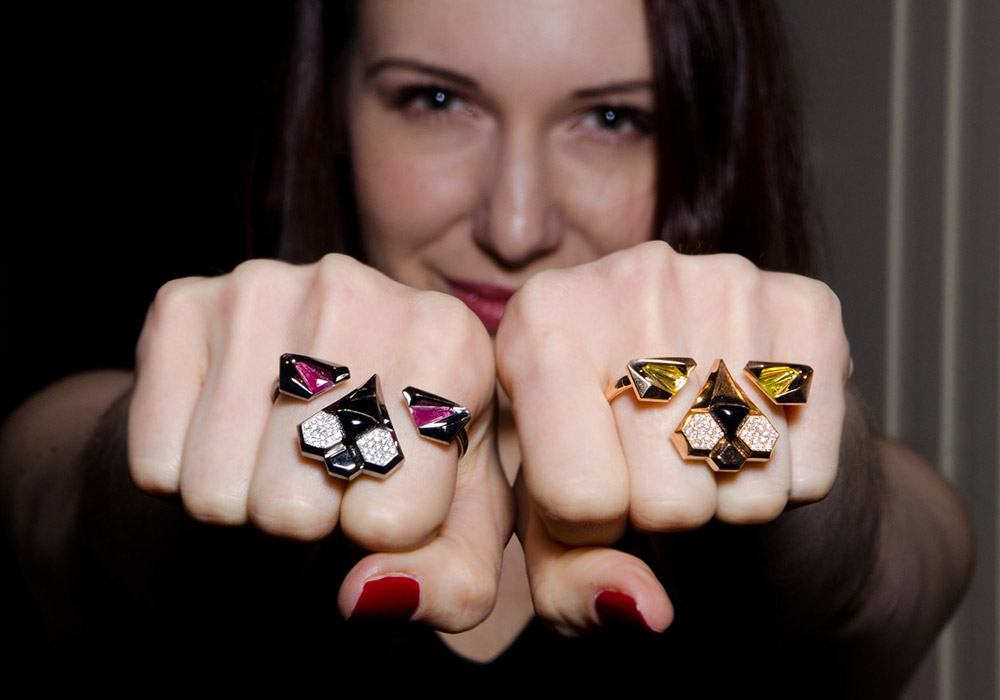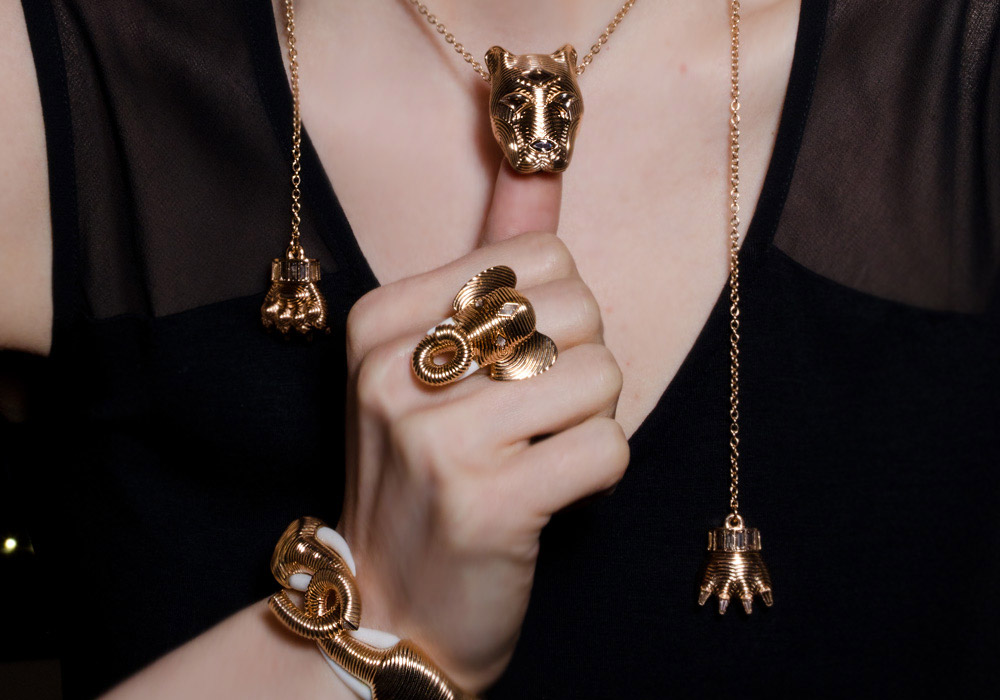 With the latter, we are not talking about cute animals, as you would expect from most brands – they are large avant-garde designs in the Art Deco style. Among Urban Animals designs you will find pieces ranging from large rings and cuff-bracelets to earrings and necklaces, all made from yellow gold with smoky brown quartz inserts. Perhaps the most well-known of Mattioli's pieces are the Arcimboldo rings, which have pursued the innovative idea of creating faces from miniature precious and ornamental stones. Licia took inspiration for these pieces from motifs used by the Italian artist Giuseppe Arcimboldo, whose portraits of faces composed from flowers and bunches of fruit mark him out as one of the great artists of the 16th Century. Translating this concept into the language of jewellery, Licia has created four unique Season rings, to which she later added a series of earrings and necklaces for everyday wear, made up of clusters of multi-coloured precious stones.
They may not have been on the market for that long, but Mattioli have certainly managed to produce a fair few versatile collections. I have chosen to focus on the ones that most appeal to me personally, but you can choose for yourself: just visit one of the brand's boutiques in Italy, France, Spain, Belgium and Russia or check out their website.
Thank you to Lordale Benosa for the photos takes at Couture show.