The Pink Star has been renamed the CTF Pink after its acquirer, the Chinese jewellery giant Chow Tai Fook, in memory of Dr. Cheng Yu-Tung, who was the founder of the brand and father of the current chairman Dr. Henry Cheng Kar-Shun. Chow Tai Fook is one of the most popular jewellery brands in the Mandarin and Cantonese-speaking world, with over 2,000 outlets in mainland China alone.
"It is fitting that the owner of the most prestigious jeweller in Greater China should today break the record for the most valuable item ever sold in Asia as well as the most valuable diamond ever sold at auction – now appropriately named the CTF Pink," said Sotheby's President and CEO Tad Smith. David Bennett, Worldwide Chairman of Sotheby's Jewellery Division, added: "I am delighted that this magnificently beautiful diamond has been rightfully crowned the most valuable gemstone ever sold at auction. The price has more than doubled the record for a Fancy Vivid Pink diamond that we set just last year in Geneva."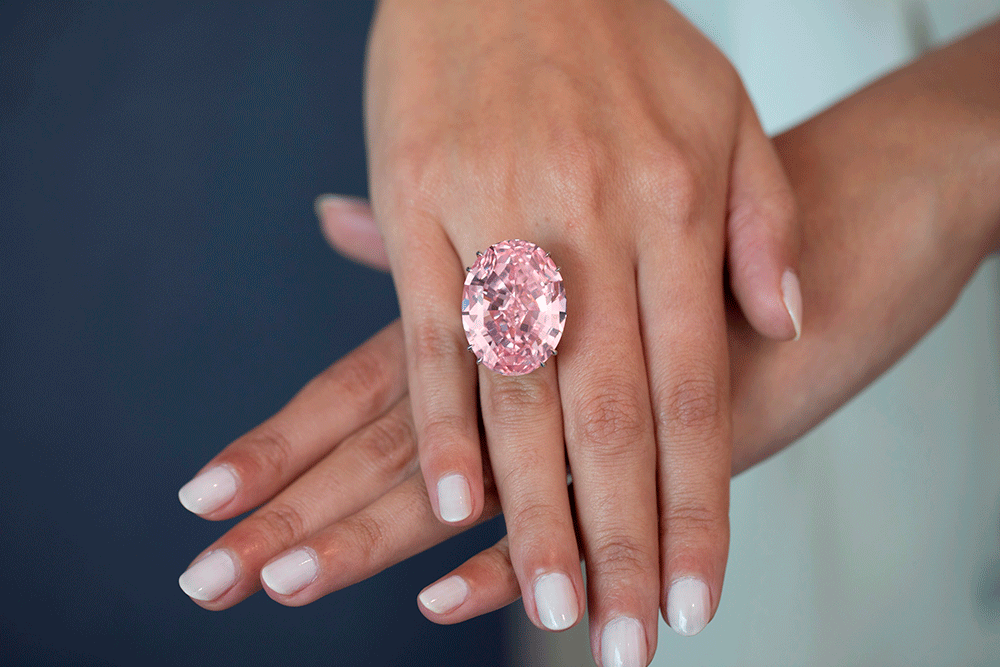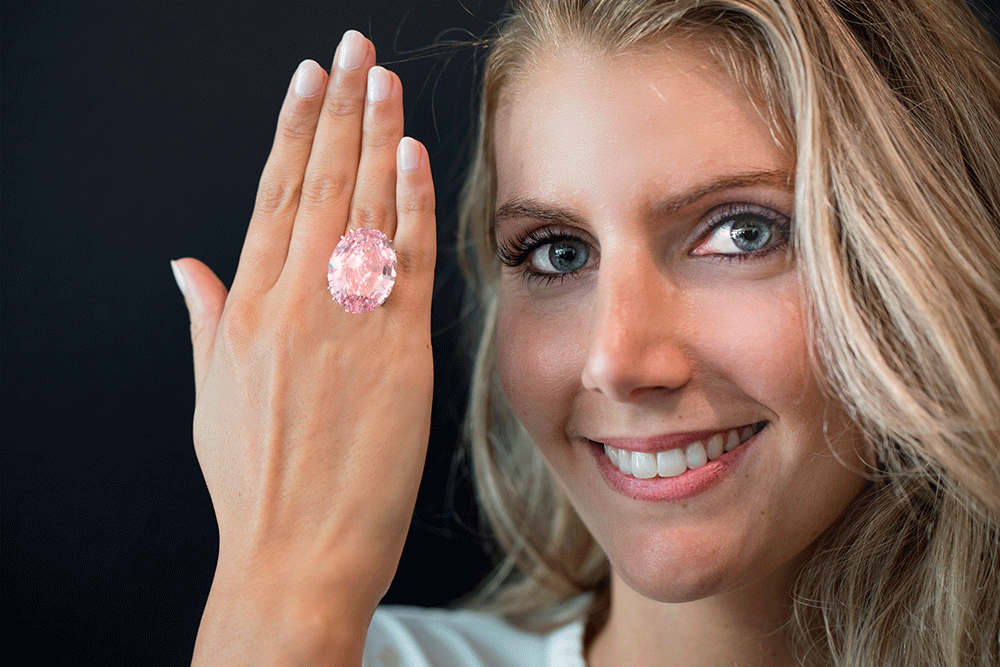 The "CTF" Pink was mined by De Beers in Africa in 1999. Originally a 132.50-carat rough diamond, it transformed over two years into this fastidiously cut and polished stunning gemstone. Specialists of Gemological Institute of America (GIA) have never graded an Internally Flawless Fancy Vivid Pink diamond of such significant size as the 59.60-carat oval mixed-cut gem. In the end, not only was its carat weight set to impress everyone around, but also its high clarity and colour was to belong to Type IIa – an exceptionally rare subgroup of less than 2% of all gem diamonds. Stones in Type IIa are the purest diamond crystals chemically, with an astonishing optical transparency.
In 2010, Chow Tai Fook set a new record for the highest price paid for a rough diamond when the company purchased the Cullinan Heritage, an outstandingly rare 507-carat diamond, for $35.3 million. In commemoration of the esteemed brand's 88th anniversary, the "CTF" Pink joined other extraordinary stones in Chow Tai Fook collection, including the Aurora Green, a 5.03-carat vivid green diamond acquired last year for $16.8 million, and "A Heritage in Bloom", the unrivalled masterpiece of diamond jewellery created from the Cullinan Heritage.