Farah worked on this sparkling summer collection for nearly eight months, handcrafting exquisite neckpieces, sautoirs, earrings, armlets, rings and ear cuffs. The carved gemstones, faceted versions and colourful combinations spin a tale of fantasy and magic. Needless to say, we are bewitched by the jewellery – and its bird and animal motifs that "come alive" in the Le Jardin Exotique.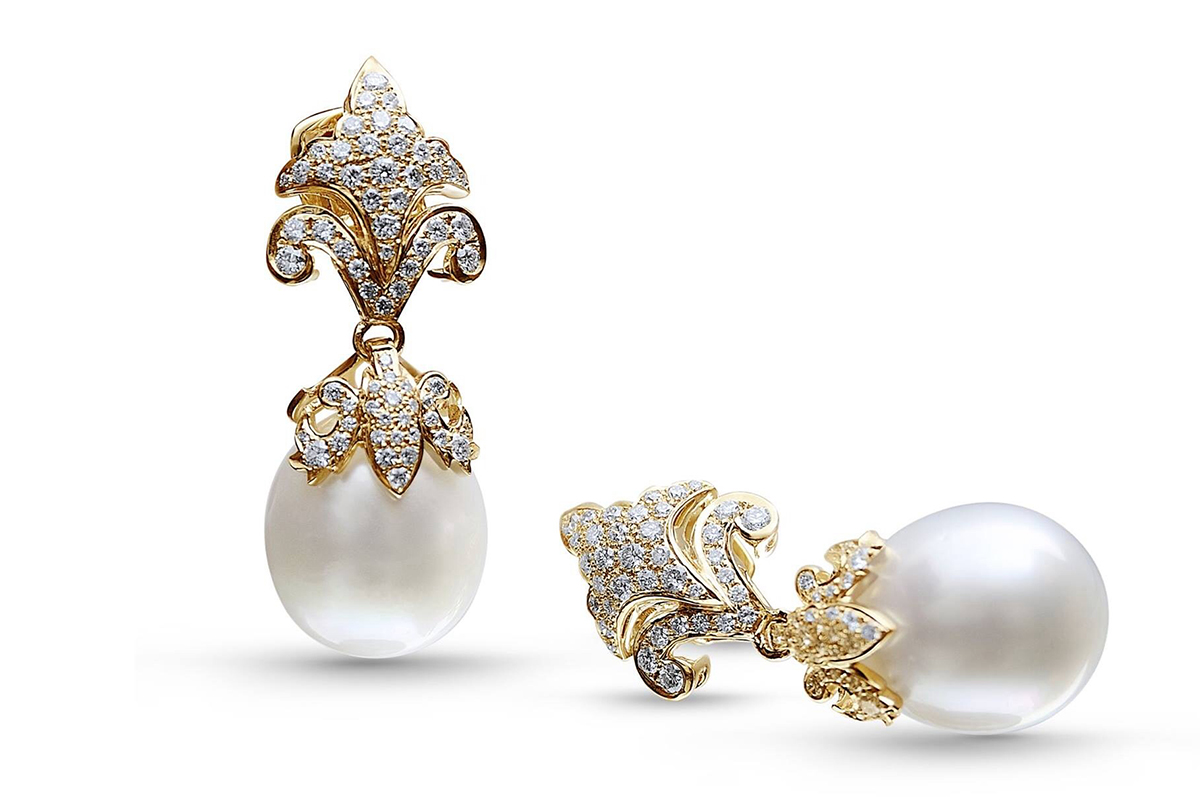 For the Le Jardin Exotique collection, the designer turned to avian inspiration in her attempt to create a beautiful mystical garden with swans, peacocks and parakeets. She also added a fierce dragon for company. "The dragon has been reinterpreted from one of my past collections, as it is a mystical and exotic creature. Besides, the legends associated with dragons make it fascinating to work with in jewellery," she explains. While the swans and peacocks wrap themselves very nicely around the ear in the form of ear cuffs, the designer chose the parakeet as a key element for the armlet.
In her new collection, Farah uses a number of carved gemstones. They speak of Farah's love for carvings that lend an old-world charm to her jewellery. "I had been collecting these carvings for a while. One day, when I realised that I had quite a lot of carved gems and decided to design a line that was dominated by carvings," she recollects. "The difficult part was to find similar kinds of carvings to maintain a certain level of uniformity in design in terms of size, transparency and colour. In the end, it all came together. I am more than happy with the way the pieces have turned out."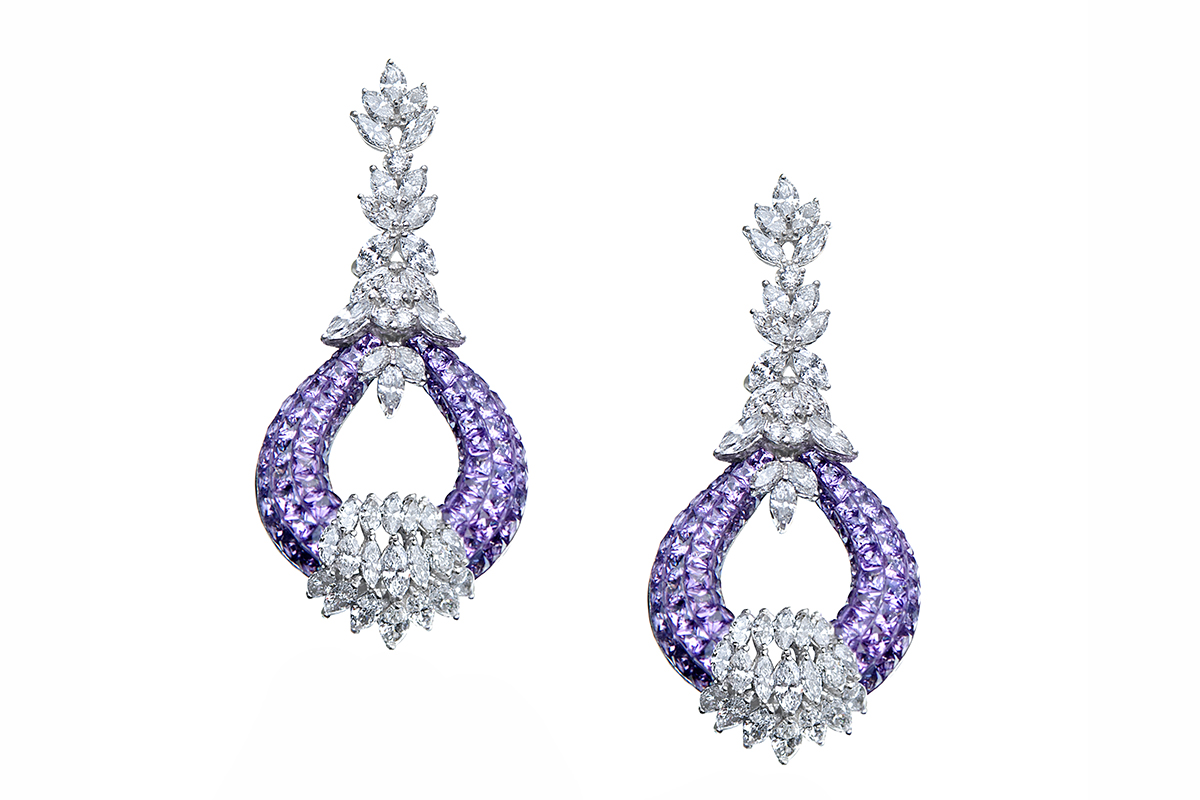 The dominant colour tone in the collection is blue and apart from the carved aquamarines and turquoises, the summer line features some exotic cabochon emeralds and blue sapphires. "I tried to combine blue and the various shades of blue with green, blue with pink, blue with red. For the blues, I used sapphires, tanzanites and kyanites; for the greens, I used emeralds and serpentine. The reds worked well with rubies, sapphires, and rubellites," says Farah, who wanted the palette to remind people of an exotic garden of fauna and flora. Hence the name Le Jardin Exotique.
Do gemstones dictate her designs aesthetics? "Yes, they dictate the designs, as they are eventually going to be set in. Each stone has a unique lustre and life; that's what makes it so rare. No two coloured gemstones are the same and pairing them is very difficult at times, especially when they are of a large size. As a designer, I look at a gemstone and talk to it."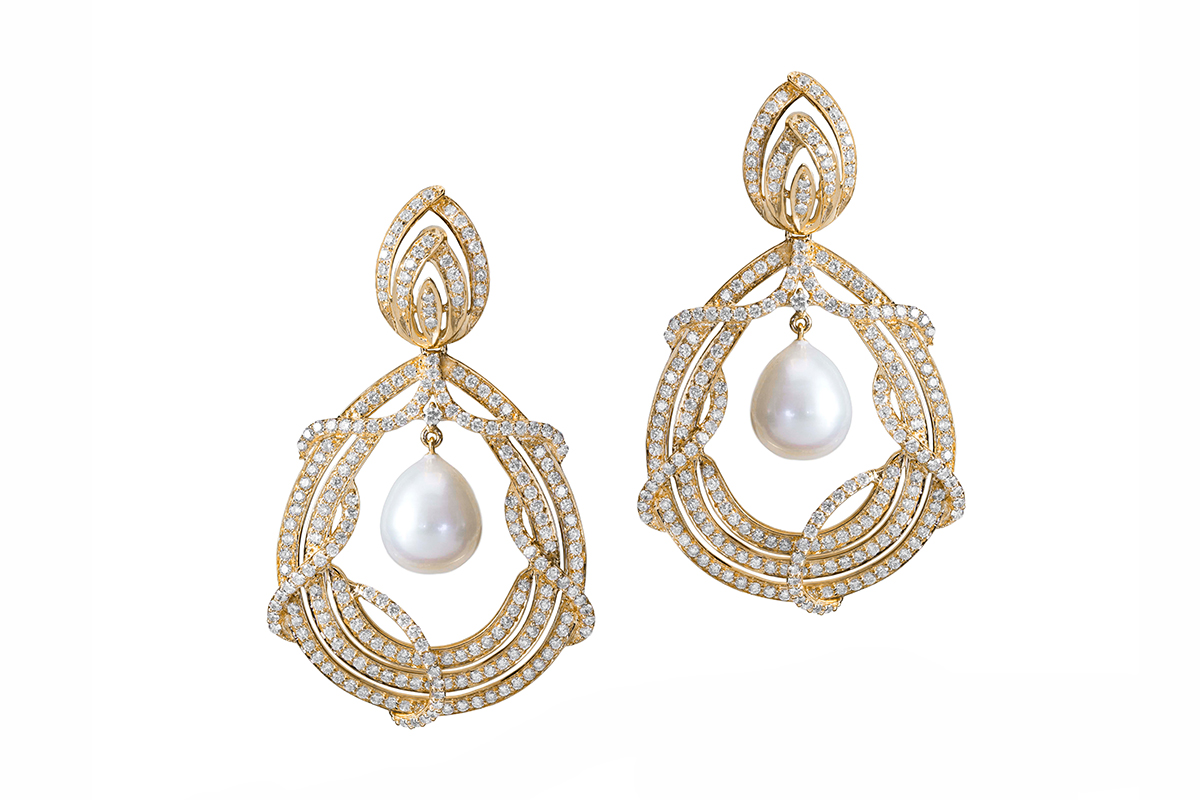 Farah likes the energy that she draws from the brilliance and dazzle of each gem – and that's what inspires her to create her exquisite pieces. "Precious gems are a product of millions of years of formation under the earth's crust and have travelled a great distance to reach me. I look at the size and the cut along with the transparency and colour and then decide what it should be made into – which jewellery would enhance its adamantine to its maximum," she says, about the design process.
Often, crafting ornate jewellery with rare, big gemstones can pose quite a challenge. The bracelet cuff in this collection, adorned with 150cts of triangular, kite-shaped Colombian emeralds (each 75 cts) challenged Farah's mettle. "The stones were too heavy to be used as earrings and cut too deep to use on a necklace. Eventually, I decided to use it as a cuff and teamed it with carved aquamarine to give it a very royal look," she says.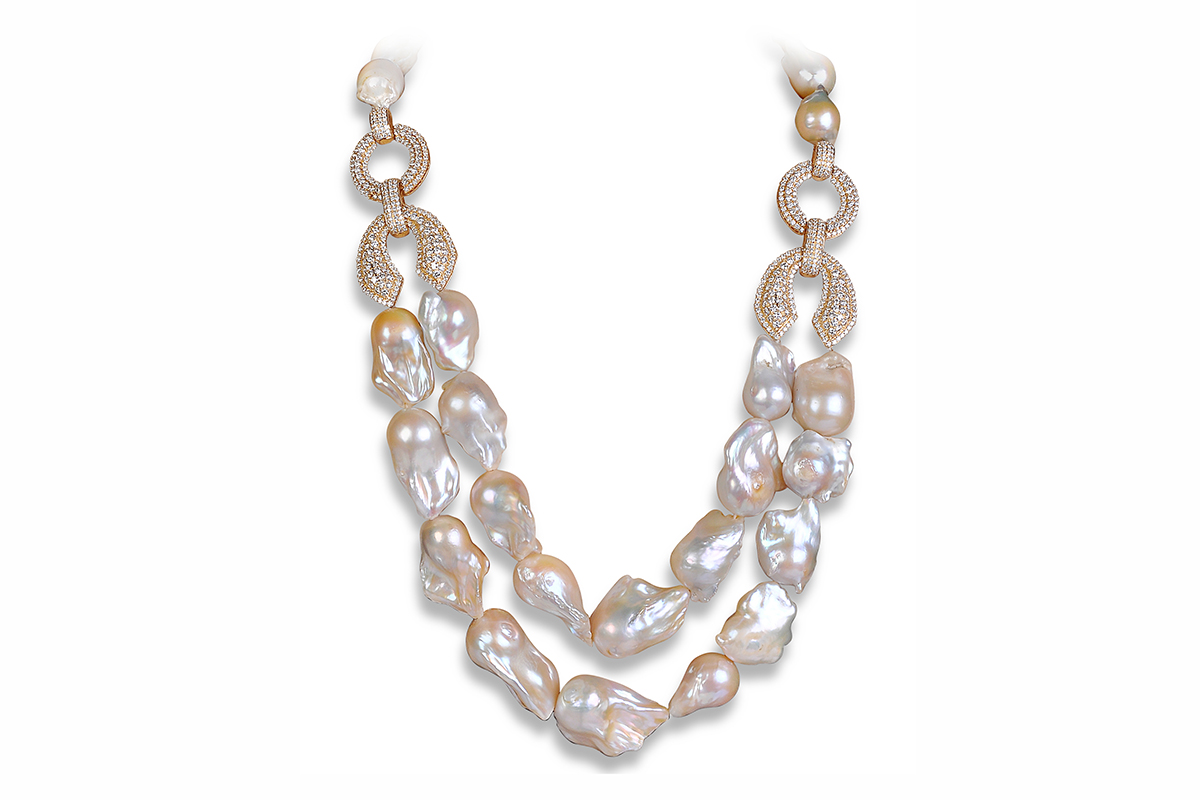 Which is Farah's firm favourite in the Le Jardin Exotique line? "Each and every piece in this collection is close to my heart. There were many laborious hours of love and creativity that went into each of them. However, if I had to mention one piece in particular, then it would be the bracelet cuff with carved aquamarines, emeralds, beads and diamonds. It reminds me of a painting that I deeply love for the interplay of colours, which is stunning."
Another piece that Farah cherishes was tough to design as it has some rare stones – the round-cut Colombian emeralds. "I designed them as a pair of earrings with a matching ring. The jewellery looks fabulous when worn and is definitely one of my favourites." Well, it's one of my favourites too!