However, this time, the designer has pored through the works of mystic poet Rumi to soak up inspiration for her new line – Sufi collection. She uses the spirituality of Sufism and translates the central thoughts of Rumi's poems into jewels that evoke symbols of love and mysticism.
"I wanted to do something different and wondered what else could I do? Then I chanced upon Sufi art. One of my friends used to read Rumi's works and I thought 'why not look up Rumi's poems?'" says Fehmida Lakhany.
The spiritual connect was instant as was the inspiration. "I put in a lot of research and decided to work on letters that related to love, soul and peace," she adds. For instance, the ring from the Sufi collection has honey quartz as the central element set in yellow gold, symbolising elements of fire and the power of night (laam), while paying homage to love, soul and peace.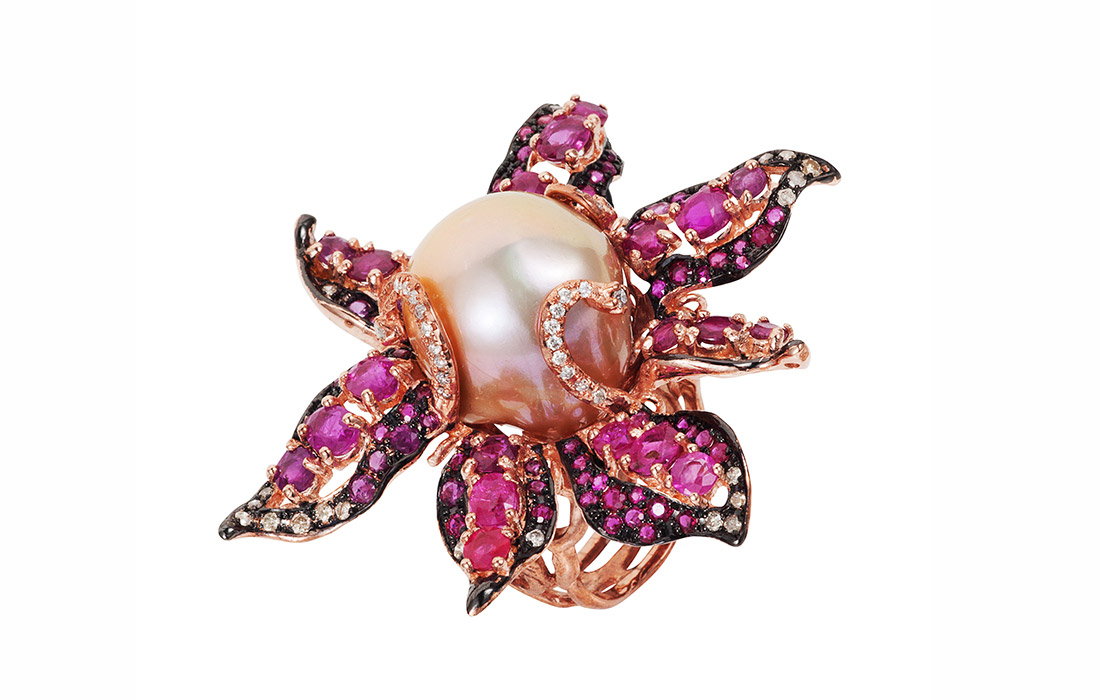 The bird ring, a statement piece, bears letters evoking love (ishq) through the use of diamonds, pearl and white gold, while the leaves are joyfully adorned with carved rubies. The letters dangling from the bird ring represent meem (element of fire) and noon wao (joy).
Another piece from this collection is a pendant with letters symbolising elements of air and love and is brought together by the creative use of diamonds, mother-of-pearl and white gold. The necklace in pink quartz features diamonds and pearls that symbolically tie in the elements of water, earth and air.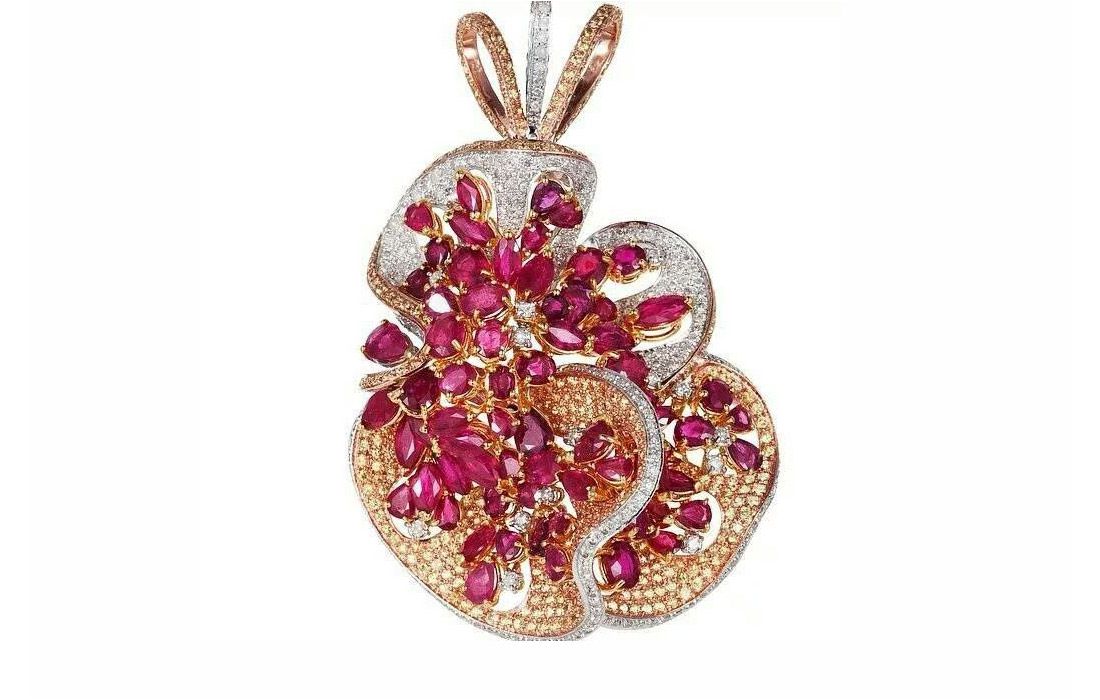 The Sufi collection was handcrafted in Thailand although some of Fehmida's collections are made in Italy and those with meenakari (champlevé) enamelling details and polki embellishments (uncut diamonds) are made in Jaipur.
Having launched a new collection, Fehmida is thinking of designing an ornamental diamond hairclip as a tribute to her mother's fascination with jewellery, primarily hair adornments. We are certainly looking forward to seeing this new design.