Henry is one of the top five jewellers in Beirut, to whom I was introduced by Mariana Wehbe, the owner of Lebanese agency Mariana Wehbe PR. As it turns out, this 35-year-old man has a very interesting history, which invariably reflects in the conceptions of his jewellery.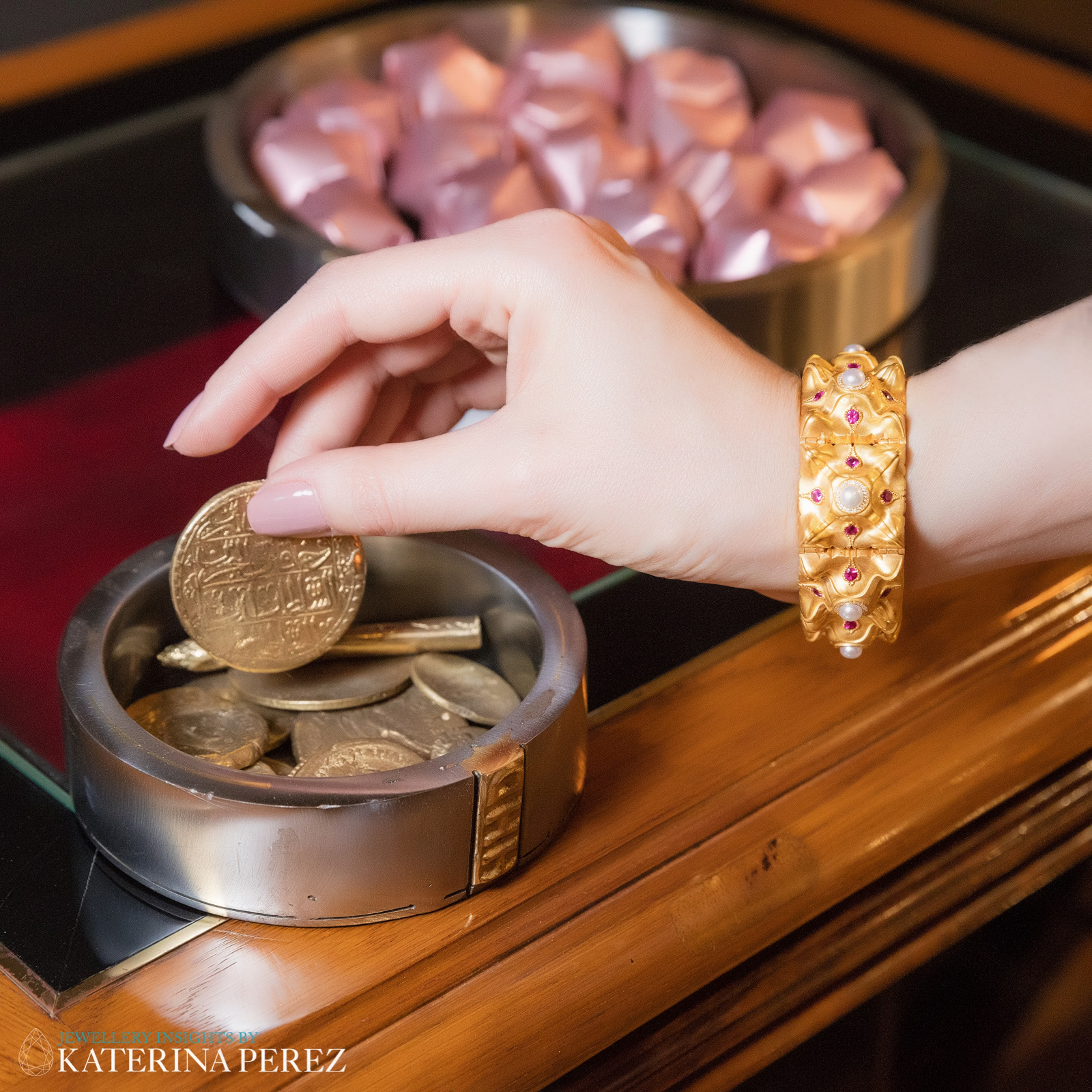 Henry Dakak Jr. pieces are the result of an integration of two types of art that at first glance may seem incompatible: antique furniture and jewellery. The former has already brought Henry recognition in Beirut and beyond, since he has been making furniture for over 10 years, and already opened his own showroom in the Lebanese capital. Henry continues to master and improve his jewellery making skills as he founded his brand only two years ago. However, many have already found an appreciation of his talent.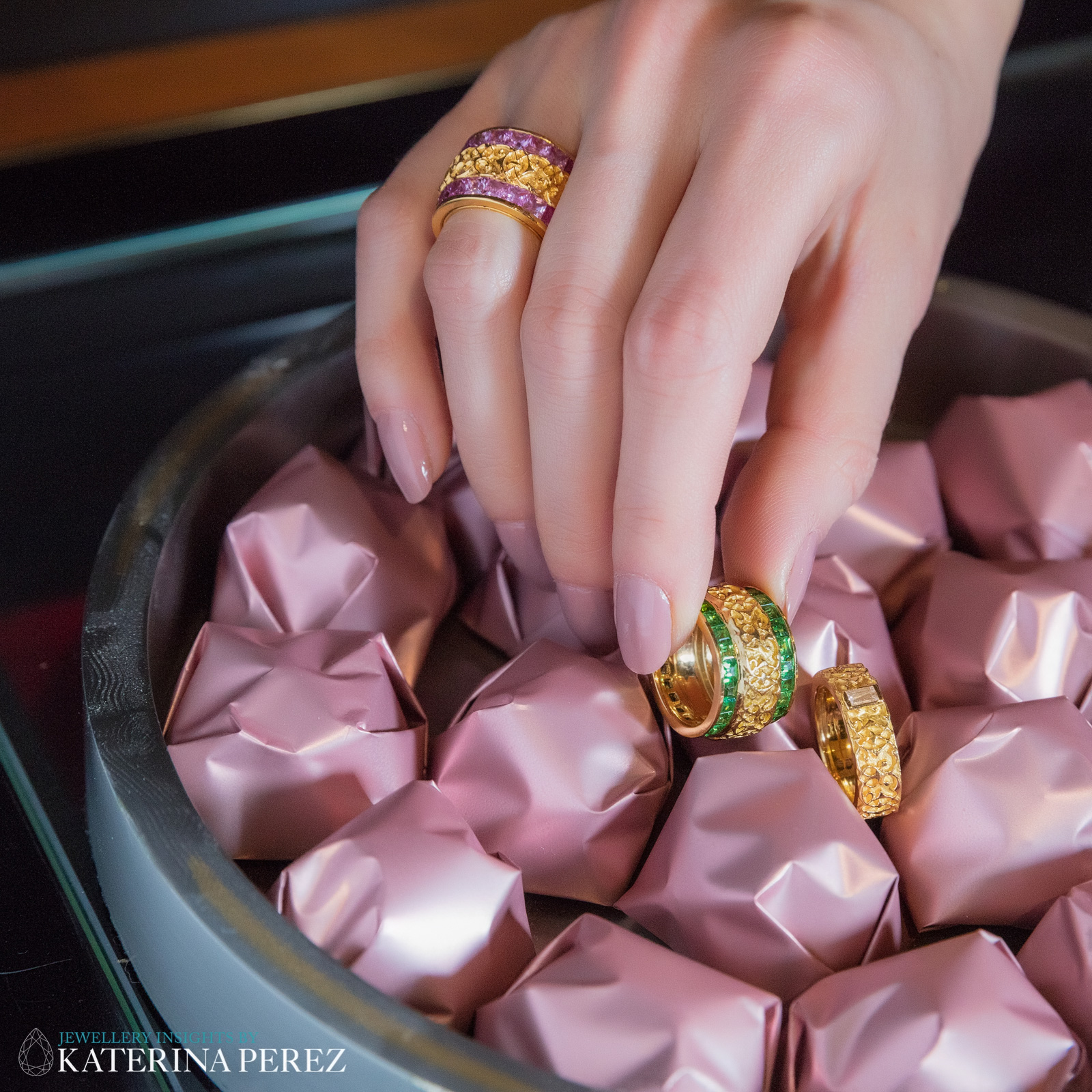 "When I started designing jewellery I first tried my hand in working with just gold because I like this material. Then I met a renown jeweller who had over 35 years of experience and manufactured for important jewellery houses. She saw my work, and wanted to teach me the business which took me 2 years to learn, day and night. This resulted in some elaborate collections," says Henry, showing me gold earrings with rubies and acanthus ornamentation, which is inspired by the 19th century men's belt buckle.
During his training, the designer's mentor placed a special emphasis on creating jewellery by hand, from cutting out a wax model to setting the stones and polishing the final piece. "I was taught to cast everything, that is why I don't use moulds. When I work on a piece, I focus on its harmony. Although having the volume and movement in jewellery and letting it be alive is equally important for me," he continues.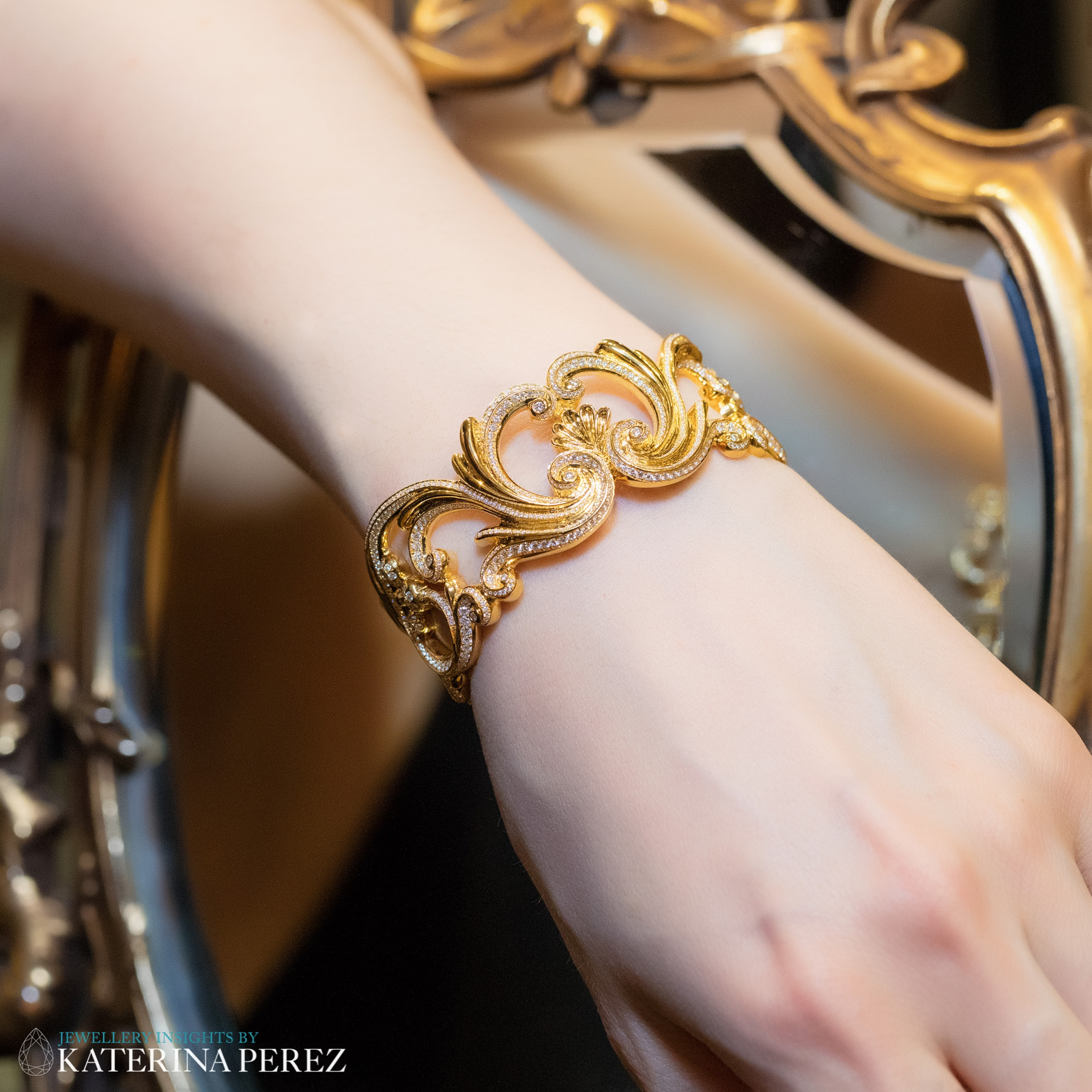 During our conversation, Henry stressed several times that his pieces are like reincarnated antiques, and he is giving them a second life. For example, the iconic rings The King & I appeared after Henry decided to "decorate" an old nail he'd found. It was long, uneven and had a rough surface so it was not looking attractive in any way. Who would have known that this inconspicuous, everyday object would become the starting point for a wonderful collection of jewellery made from 21 karat gold, rubies, sapphires, diamonds and emeralds?
Another example of embodying a piece of furniture in jewellery is L'Age d'Or bracelet, made of 21-carat gold and diamonds, rubies and miniature pearls. Its links are the replica of the decorative elements that mask nails in the upholstery of an antique chair.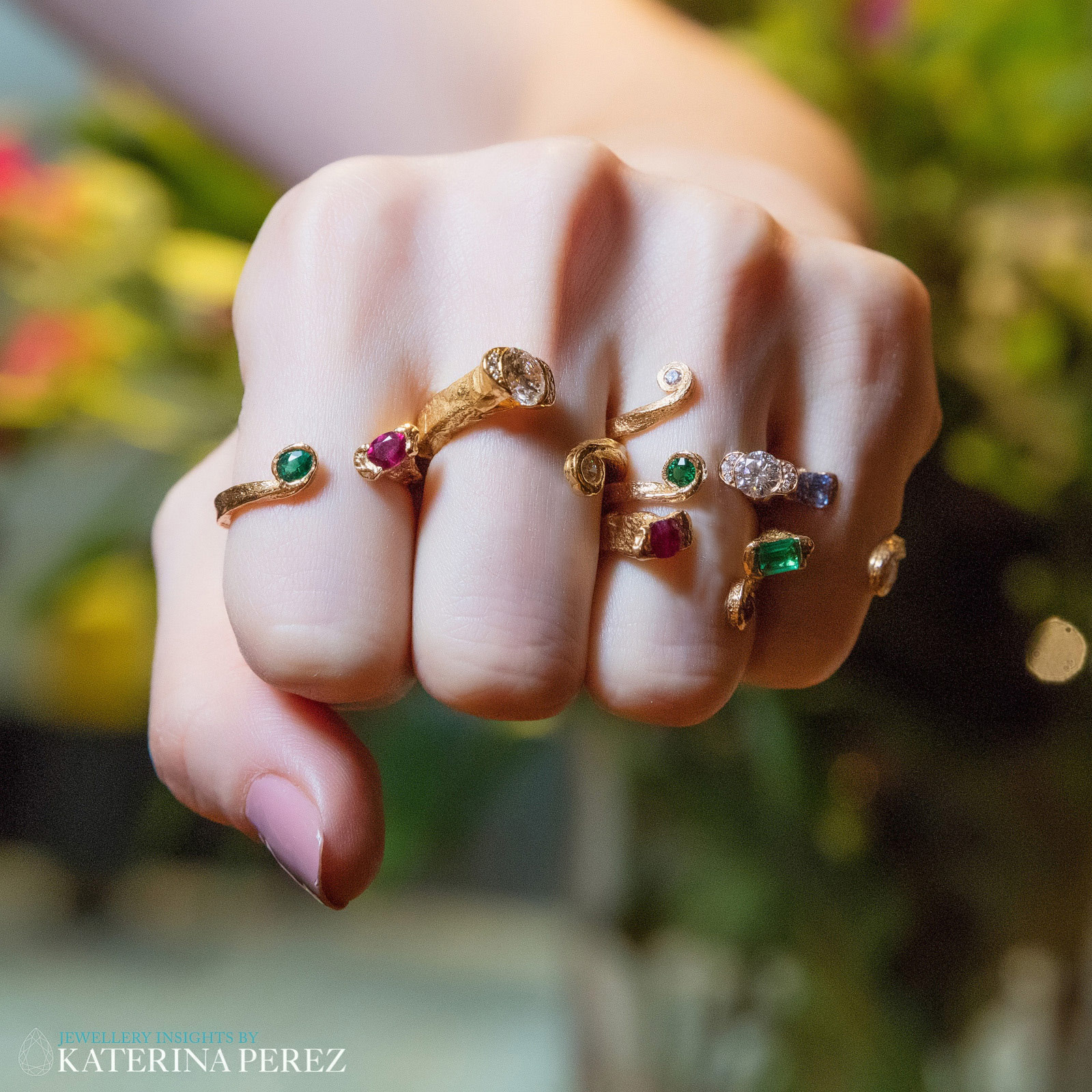 It is hard to predict the direction of Henry Dakak pieces, because the designer's creativity is a blend of styles and eras. In his showroom, Henry showed me a delicate bracelet with baroque elements, minimalistic rings with art déco patterning, pieces with Roman coins on a chain, as well as some jewels made in the style of contemporary minimalism. Here's how the designer explains the variety of his works: "I do not feel the need to make collections. That is why my work is so eclectic."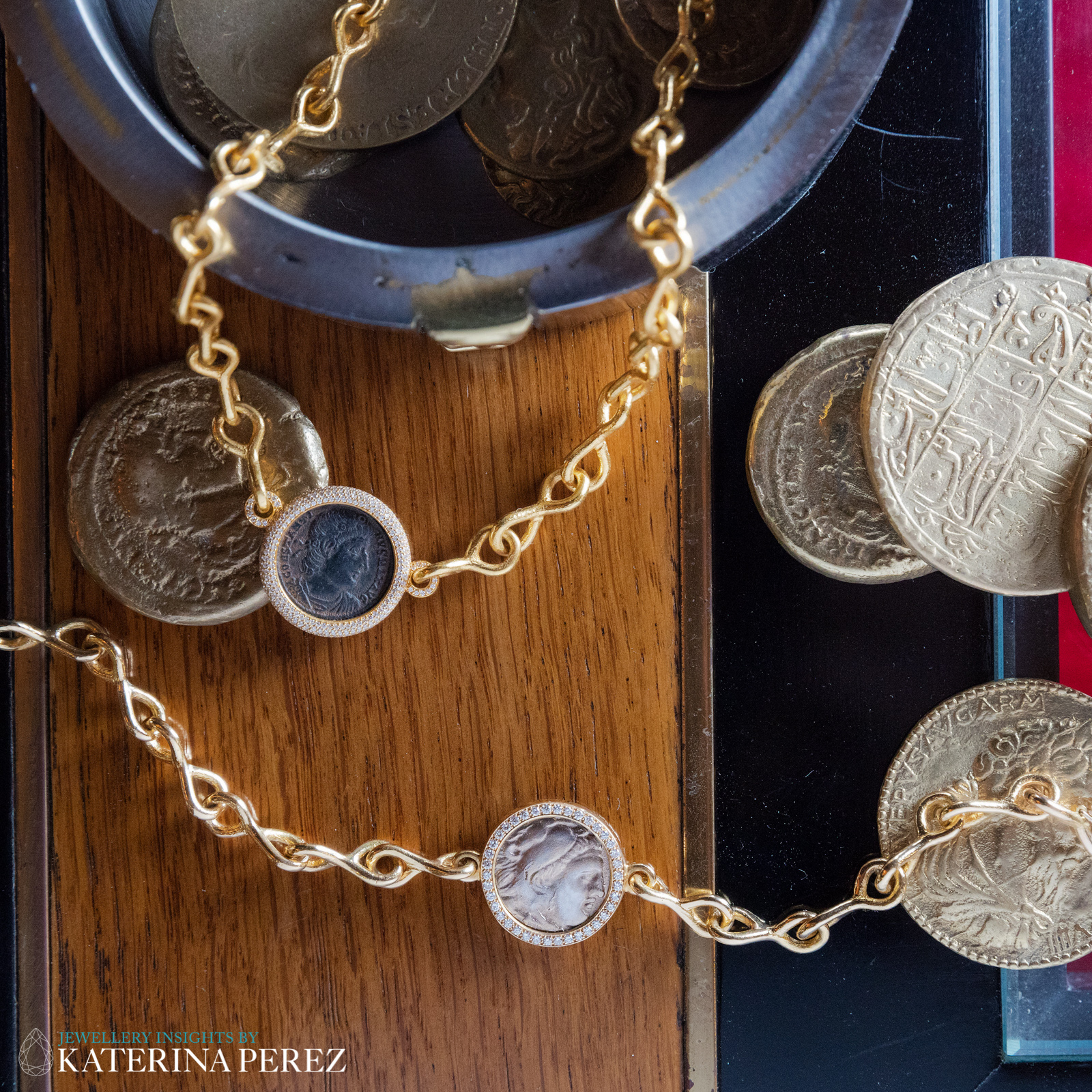 Currently, Henry uses gemstones of medium size, as well miniature gems to 'paint' gold jewellery, emphasise its volume and shape. However, in the future, he plans to incorporate more important gems, which would become the starting point of the design process and I cannot wait to see the results of this approach.