Buccellati describes this stone selection as its fil rouge or 'common thread' that links pieces together, no matter their design. Here, I invite you to witness Buccellati's garden of creations for yourself.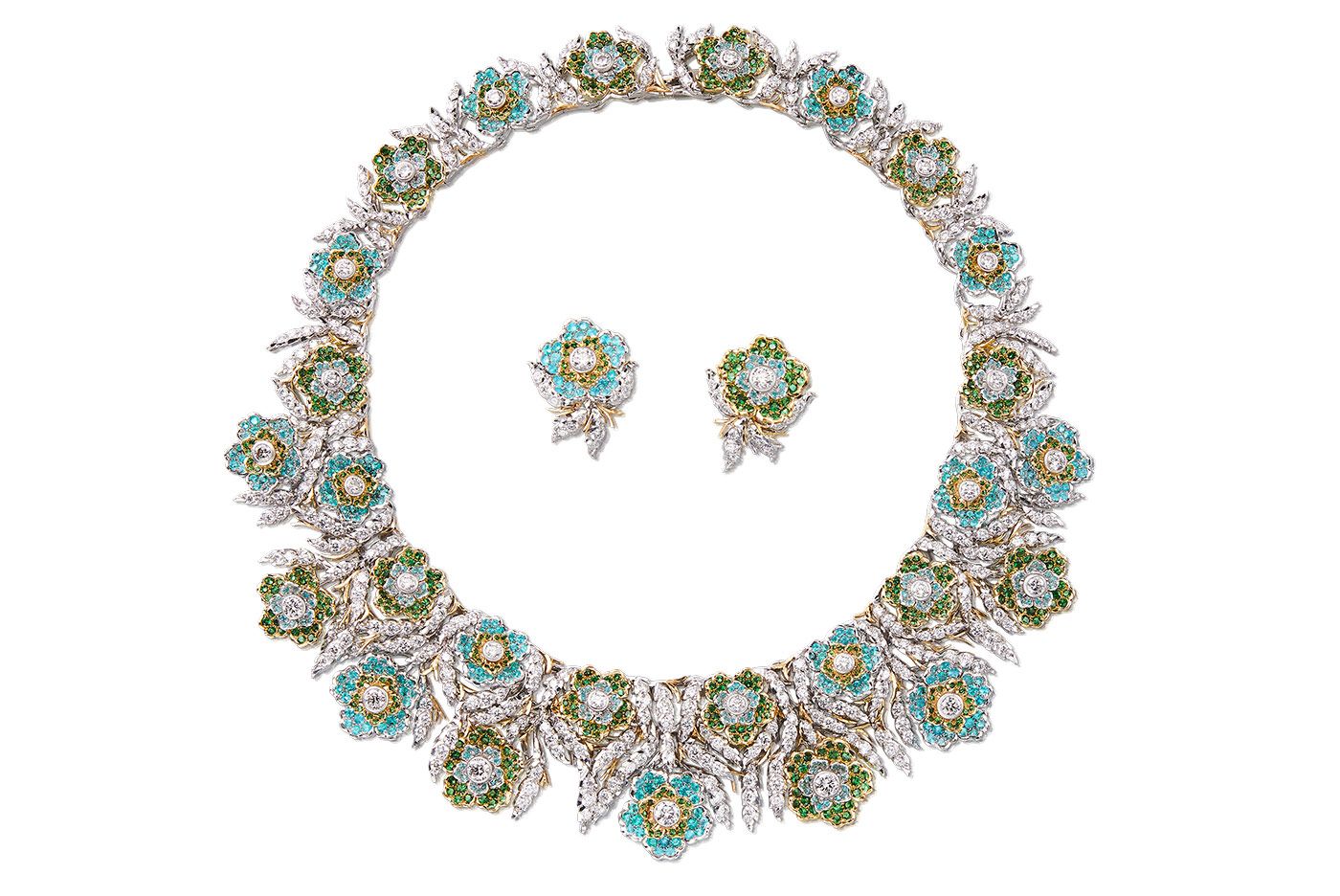 Buccellati is certainly not the only high jeweller to be inspired by Claude Monet's water lilies or Pierre-Auguste Renoir's wildflower meadows. In this case, however, it's not the flower petals or the idyllic landscapes but the overarching colour palette that has shaped the Italian house's latest high jewellery collection, Il Giardino di Buccellati. This selection of one-of-a-kind pieces is a siren song to gemstone lovers, with large tourmalines, topazes, sapphires, spinels and kunzites to choose from.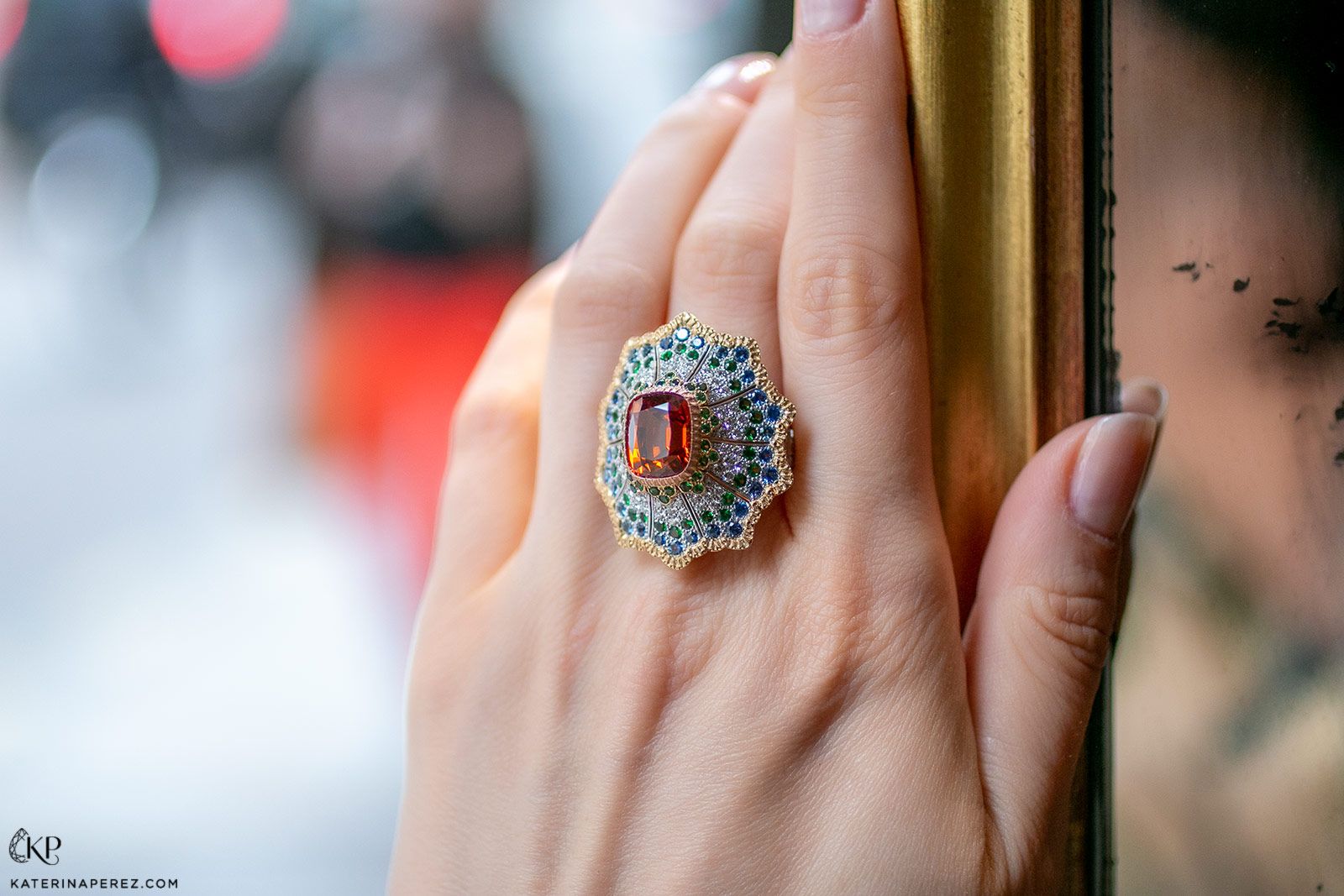 "The inspiration has been really strong," explains Andrea Buccellati, the brand's creative director. "Once again, I wanted to create a high-impact collection reminiscent of the colours of nature in the Impressionist paintings. With these gems, it has been quite easy to enhance the chromatic combinations and to create an amazing and evocative garden. Our garden. Il Giardino di Buccellati."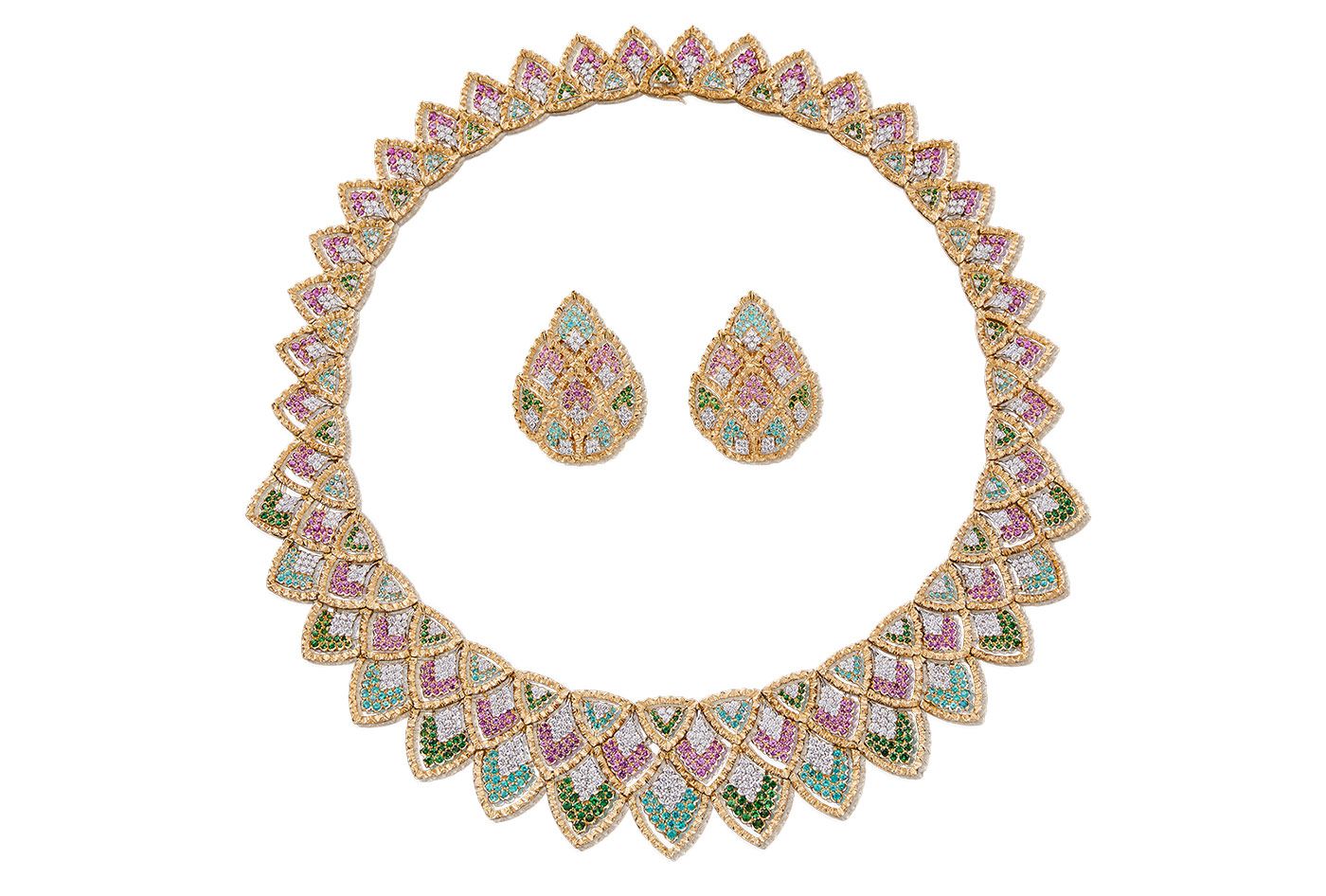 A natural starting point for the collection is the 'couples' – a trio of cuff bracelet and ring combinations that are subtly united by colour. There's the Lilium cuff bracelet in 'rigato' engraved yellow gold with a central flower-shaped rosetted composed of gold, pink sapphires, diamonds and a grass green tourmaline of 20.11 carats. The pink tone in this ring is picked up by the Gelsomino cocktail ring with an 8.60 carat rose topaz centre, surrounded by 32 Paraiba tourmalines.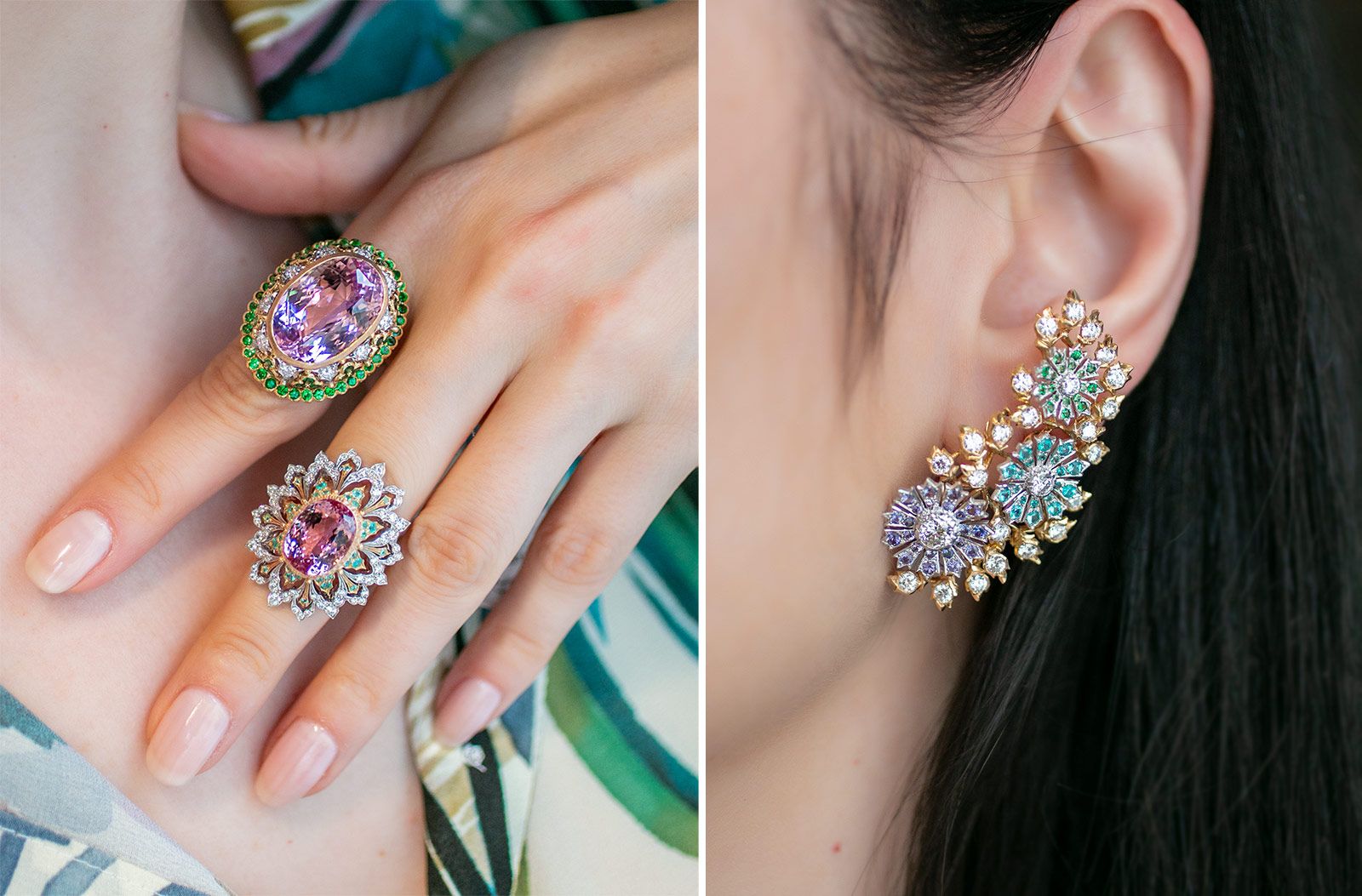 Next, we are presented with a fiery palette of sun-soaked oranges and reds through the Dans du Feu cuff bracelet with an 18.52 carat rubellite surrounded by petals of diamonds and Paraiba tourmalines, and the Damascena cocktail ring with a symphony of diamonds, tsavorites, sapphires and an orange-hued faceted spinel of 7.03 carats. The final 'couple' – the Aubreta cuff bracelet and Petunia band ring – are crafted in white gold with the same textured 'rigato' finish, heralding a 23.31 carat purplish-pink kunzite and a 2.54 carat pink sapphire, respectively. Paraiba tourmalines are also used to great effect in this cuff and it's amazing how this rare neon blue gem serves to enhance its neighbours, even if they are in a completely different colour family.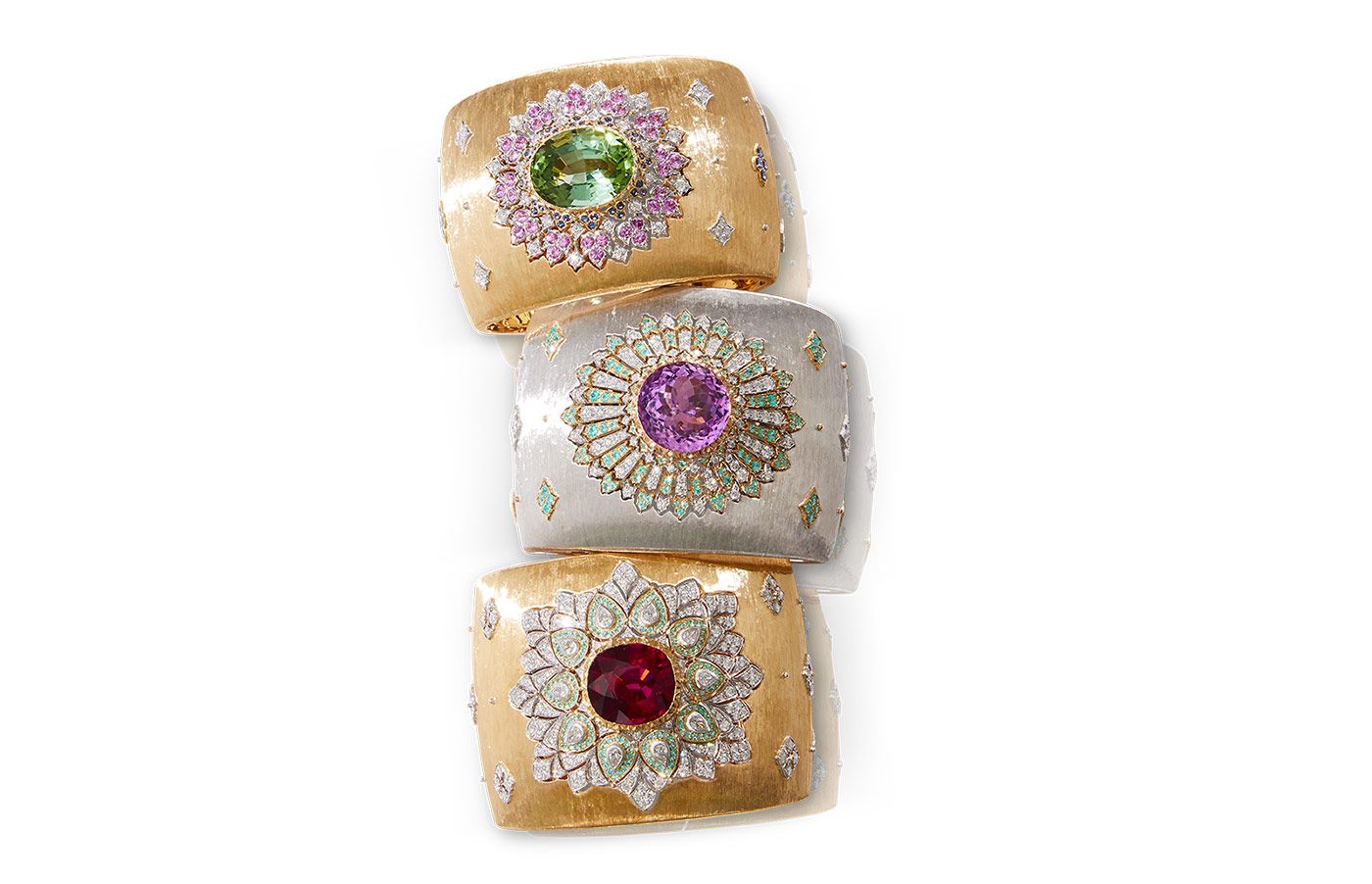 Soft and romantic shades of pink appear at multiple points in the collection, including the Alyssum cocktail earrings, with two faceted kunzites of 15.50 carats, and the Iris cocktail ring with a 4.01 carat pink spinel encircled by petals of tourmaline and diamonds. There are details on every square millimetre of these designs, and one gets the sense that seeing them in-person would be the only way to truly appreciate them. The Lobelia cocktail earrings, for example, have concentric layers of diamonds, gold and tsavorites radiating outwards from two pear-shaped deep blue zircons of 12.72 carats. This hue is mirrored in the Agerato cocktail ring, which offers a 12.09 carat light blue zircon in a quintessentially Italian setting.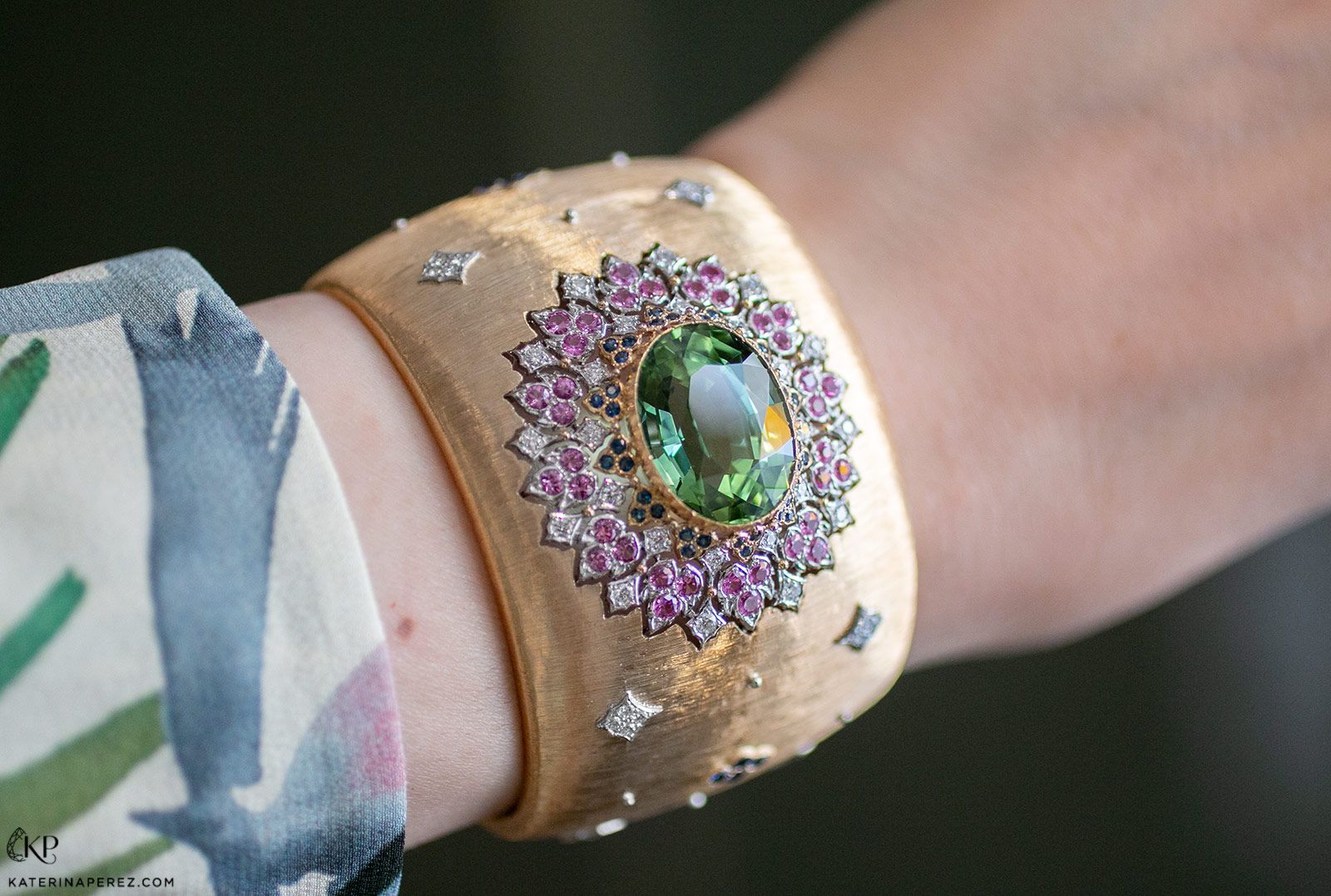 It is safe to say that the remaining pieces in the collection are beautiful, so I will just share some of the gemmological highs with you: a 15.05 carat green tourmaline; an 11.68 carat pale green tourmaline, two drop-shaped tanzanites totalling 12.23 carats; an 18.87 faceted oval tanzanite; two further kunzites of 10.75 and 25.85 carats; a 7.68 carat aquamarine; and a 9.37 carat morganite. Is this not the most delectable shopping list!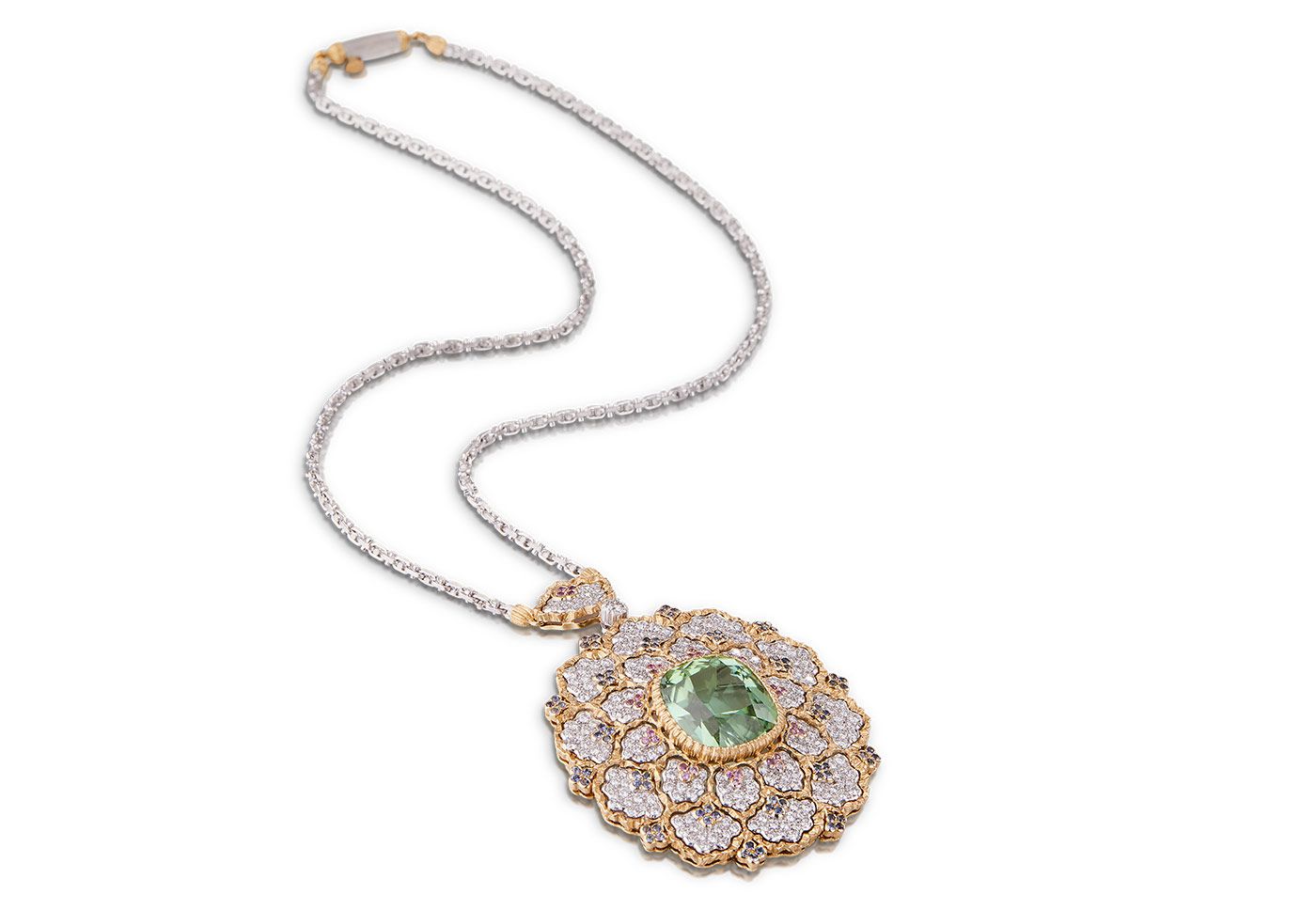 To complete the Il Giardino di Buccellati offering there are two further pairings, this time necklace and earring suites called Sadar and Centaurea. The former is like layered petals of diamonds, tourmalines, tsavorites and sapphires, while the latter has a palette of Paraiba tourmalines, tsavorites and diamonds that appears straight from the sun-soaked gardens of the South of France. To put its scale in perspective, the Centaurea necklace has 22.94 carats of diamonds, 11.41 carats of Paraibas and a further 11.68 carats of tsavorites.
I will never not be inspired by a high jewellery collection that finds such joy in gemstones. The only hardship would be asking me to choose a favourite, as they each have such unique characters with their own place on the impressionist's canvas.