"With the new collection we wanted to demonstrate to everyone that there is an alternative to Colombian or Zambian emeralds, and that Afghani stones can compete with their 'cousins' in terms of their beauty," says Oded Burstein. "They surpass msny other emeralds in terms of quality, since the crystal of Afghani emeralds is clearer and denser, allowing them to sparkle more. Another advantage is great durability, due to the natural hardness of emeralds from that region and the uniqueness of their colour."
It's true that the colour of these green beryls is rather special; it possesses less yellow tones than Colombian stones exhibit, and not as much blue as found in Zambian specimens. This explains why emeralds from Afghanistan are equally suited to being paired with both white and yellow gold.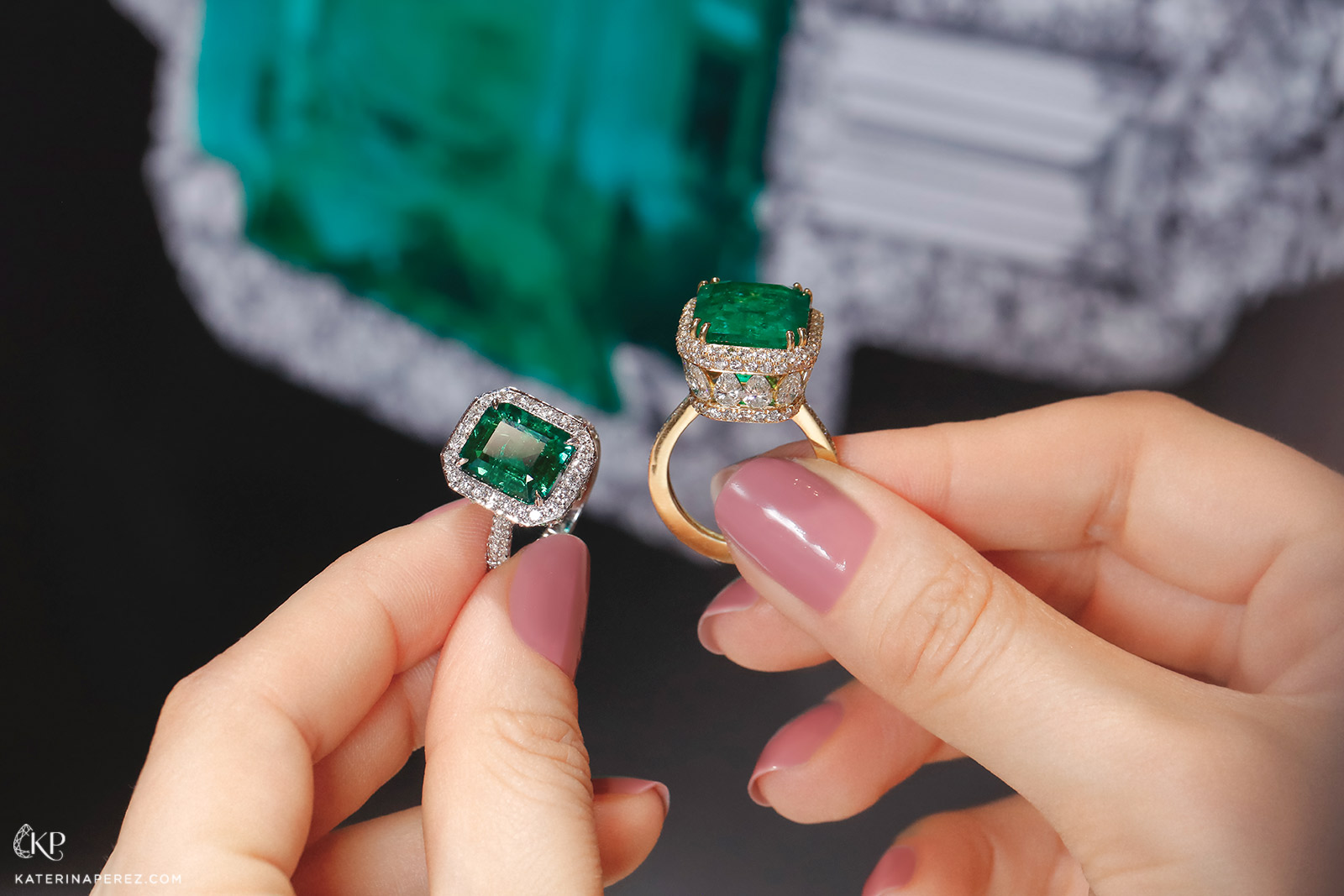 The new collection has a line-up of approximately 15 new pieces: rings, earrings and bracelets in a classical style with minimal decorative design, and several items in Inbar's renowned style, featuring complex openwork on the ring shanks. The signature design element of the Israeli brand is the unique shape of the ring band, which narrows downwards to a pointy end. Of course, a piece with such a feature was included in new collection, and my eyes widened at the sight of this magnificent white gold ring with a 4.04 carat green beryl. Pavé set diamonds surround a central stone in a halo, and extend underneath the emerald into the gallery of the gemstone's setting. The pointed end of the band is decorated with a miniature emerald, accenting the brand's signature.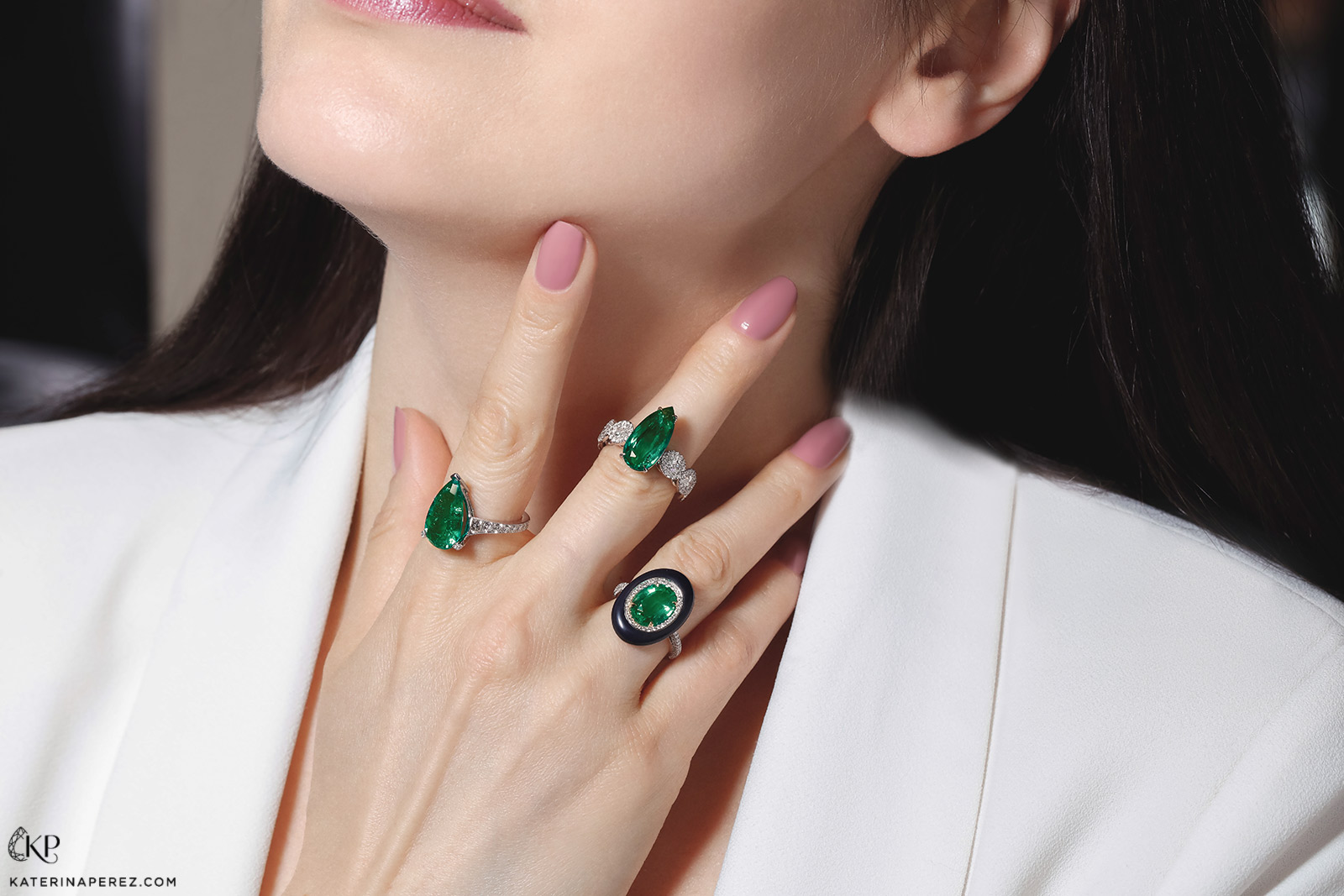 Most of the emerald jewellery pieces were made in a gold-green or white-green colour scheme, but among them I came across a unique ring with more contrasting shades. In it, the green oval emerald was bordered by a thin strip of colourless diamonds, together with a halo of black polished ebony wood.
In conversation with Oded, I discovered that he had found the Afghani emeralds – a key element in the new collection – through friends DA&CO, and fell in love at first sight with these magnificent stones.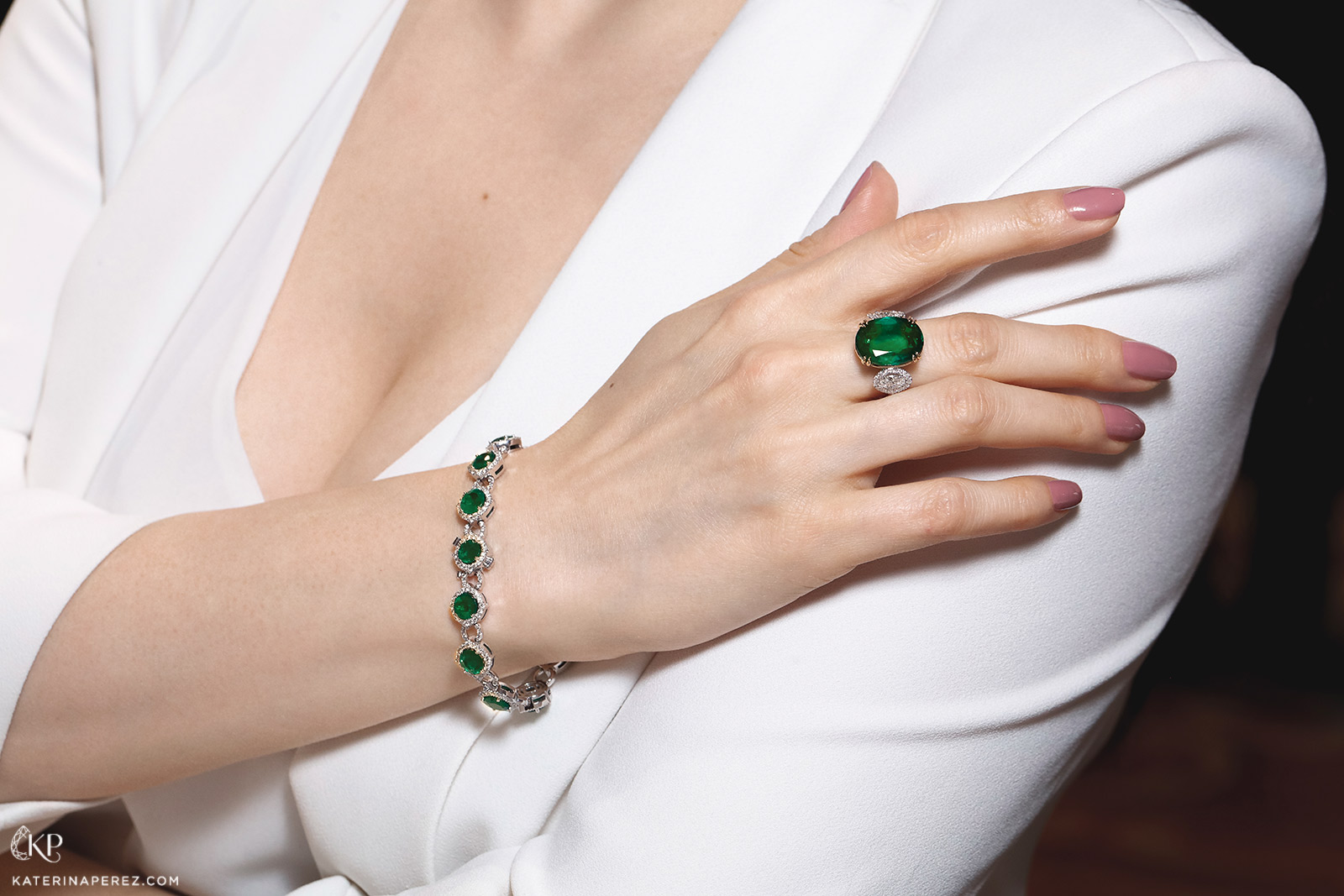 "Finding special gems is my passion, so I only look for unique specimens and make one-of-a-kind jewels with them. Emeralds, sapphires and rubies have always been the top three gems that people appreciate. I believe that with fashion in fine jewellery changing so quickly, clients start considering the jewellery itself as more disposable, and care about the gems themselves more - as those are directly connected with the longevity of the investment they're making. I feel that tastes are changing so that gems are being prioritised over jewellery, overall," said the founder of Inbar, sharing his impressions about the current jewellery market.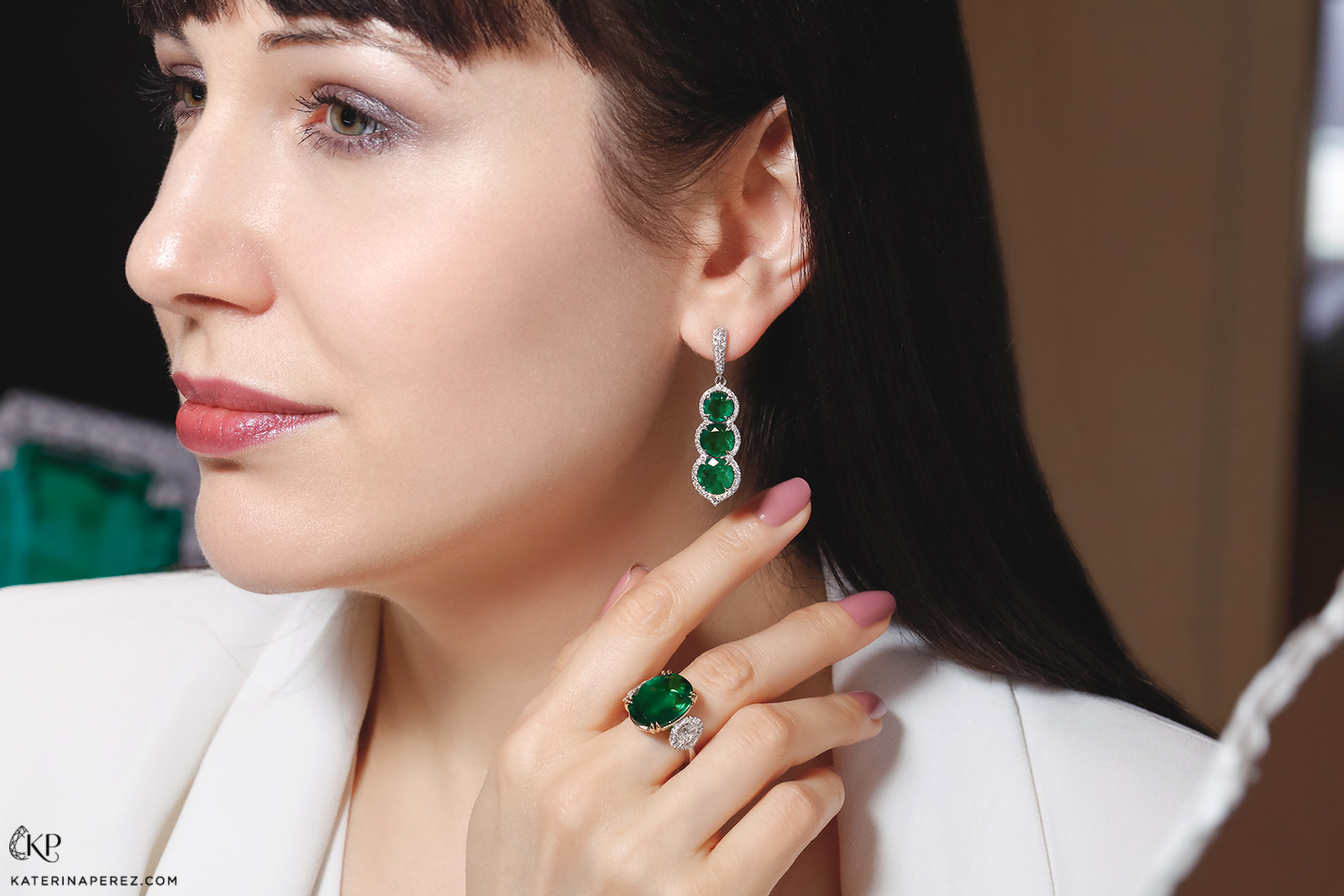 In fact, Oded Burstein has partnered with DA&CO to gain access to rough emerald crystals from mines in Afghanistan. As such, he avoids buying emeralds from a reseller, and therefore offers his clients jewellery with rare beryls at a rather attractive price. "The very finest examples that I managed to obtain were not set in jewellery, as they were highly priced. We designed a line with pieces that feature emeralds between 2 and 10 carats", adds Oded.
Only by owning an Afghani emerald can you truly appreciate its beauty and fine qualities: a rich shine, great durability and its unique green colour. The fact that these stones are entering the market in a very limited quantity makes them even more desirable, and you now have the opportunity to invest in this rare mineral, whose value I'm certain will only increase over time.