Cocktail watches rose to prominence during the 'roaring 20s' - the times when special private parties were regularly held at secret locations. Women adorned themselves with dainty, luxurious timepieces whose time telling mechanism is hidden by diamonds and gemstones. As time went by the popularity of these watches did not diminish, and they remain a desired precious accessory for the occasions when one wants to shine.
One of the most striking examples of a jewelled watch is the Jaeger-LeCoultre 18k white gold, pink sapphire and diamond 'Rendez-Vous Secret Ivy'. It features an intricate motif of the plant that has been considered as a powerful ancient symbol of loyalty, fidelity, and respect. The hidden secret that the watch has is of course the dial - which can be revealed by opening the round cover embellished with diamonds and pink sapphires. The three varying diamond cuts: brilliant, baguette and marquise were used to mimic the different textures of a real flower, and create the illusion of it being frozen under the glass.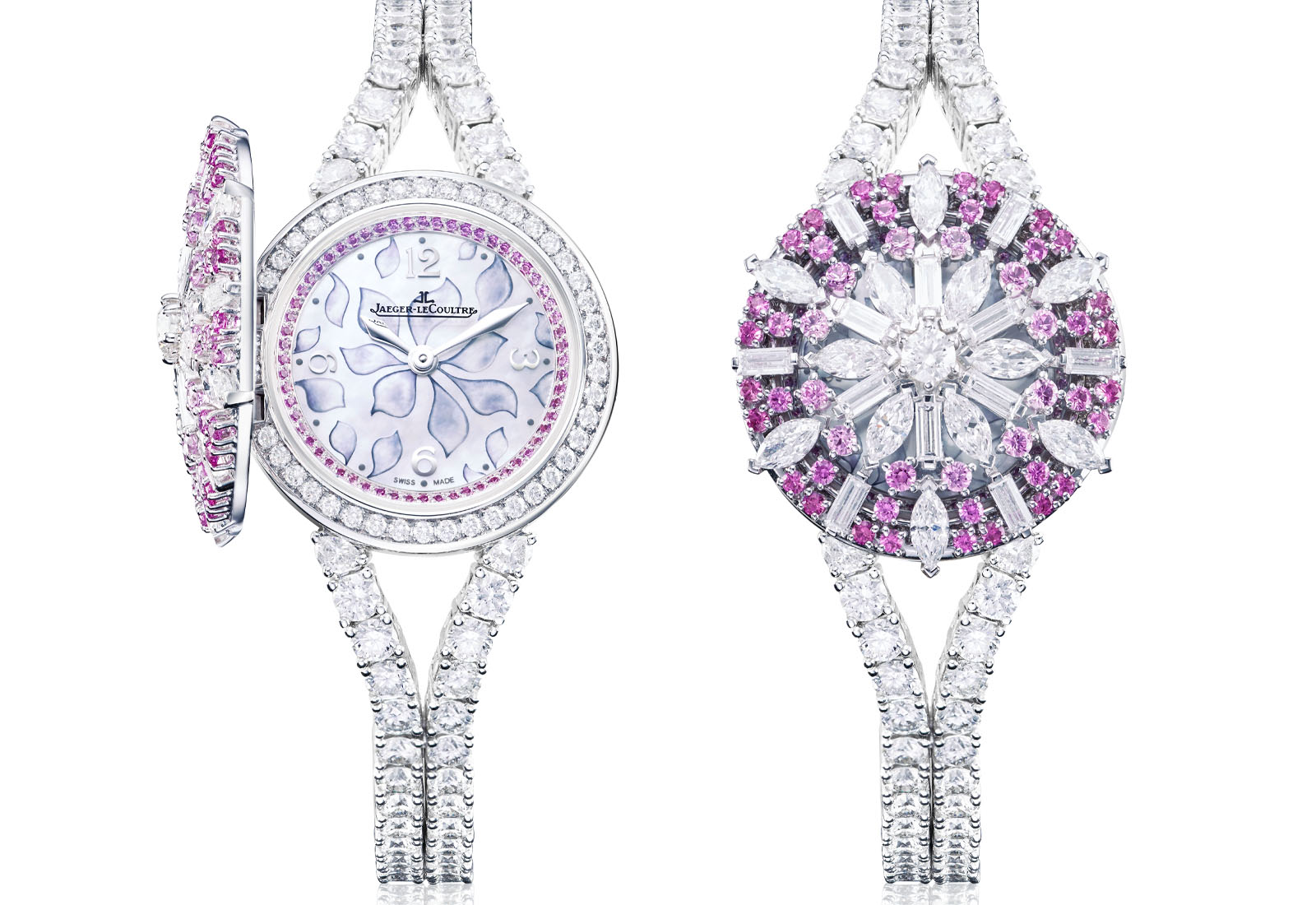 Owing to the company's impressive horological and Diamantaire heritage, Backes and Strausse are jewellery watchmakers with a difference. Founded in 1789, they are able to claim mastery in both fields of watches and jewellery simultaneously. The ruby and yellow gold 'Victoria Princess Red Rose' precious timepiece which I selected for this edition also has an equally festive emerald and white gold counterpart. The ruby version is embellished with 604 diamonds, totalling 4.38ct and 44 rubies totalling 2.91ct. The linked hearts motif is a tribute to the watches' namesake Queen Victoria, and her undying love for her husband, Prince Albert.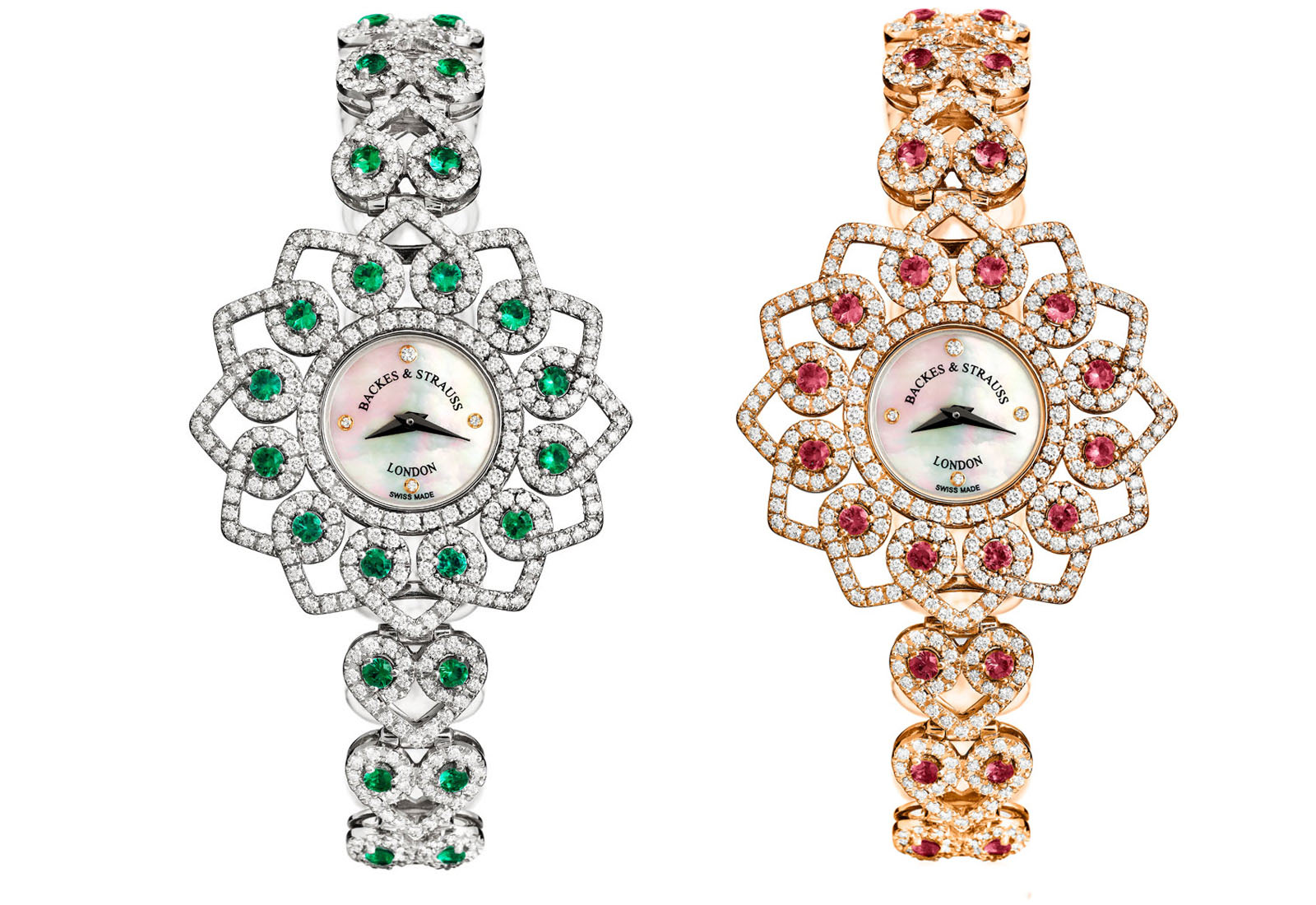 Boucheron's L'Hiver Impériale collection was an expansive range of extraordinary pieces, all of which were inspired by icy and dramatic landscapes of Russia. The diamonds, large gems and rock crystal used to embellish the the jewels and watches replicated snow - themed characters - from huskys to foxes and owls. The two watches featured here belong to the 'Lumiére de Nuit' suite and depict the animals and low light of the Arctic circle. The duet of timepieces are decorated in white gold and diamonds, as well as some sapphire and obsidian accents.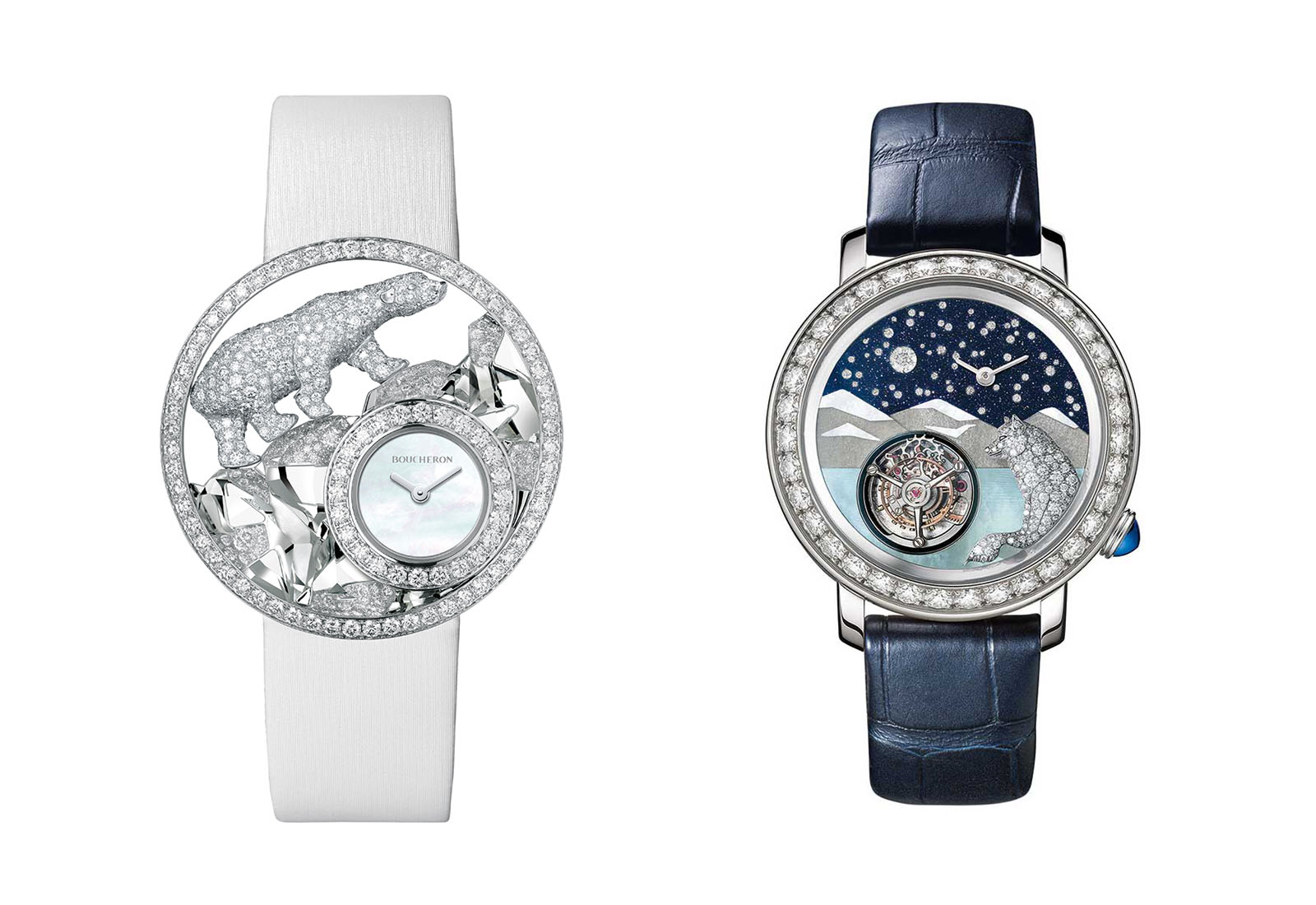 Another sparkling number is Van Cleef and Arpels' 'Ruban' Secret watch that was created in white gold and diamonds. It is a part of the longstanding tradition of secret jewellery watches which the brand pride themselves on. The Ruban watch mimics the fluidity of ribbon in glittering diamonds, with the perfectly festive bow revealing or concealing the time. Could you imagine a more apt festive gift for the season?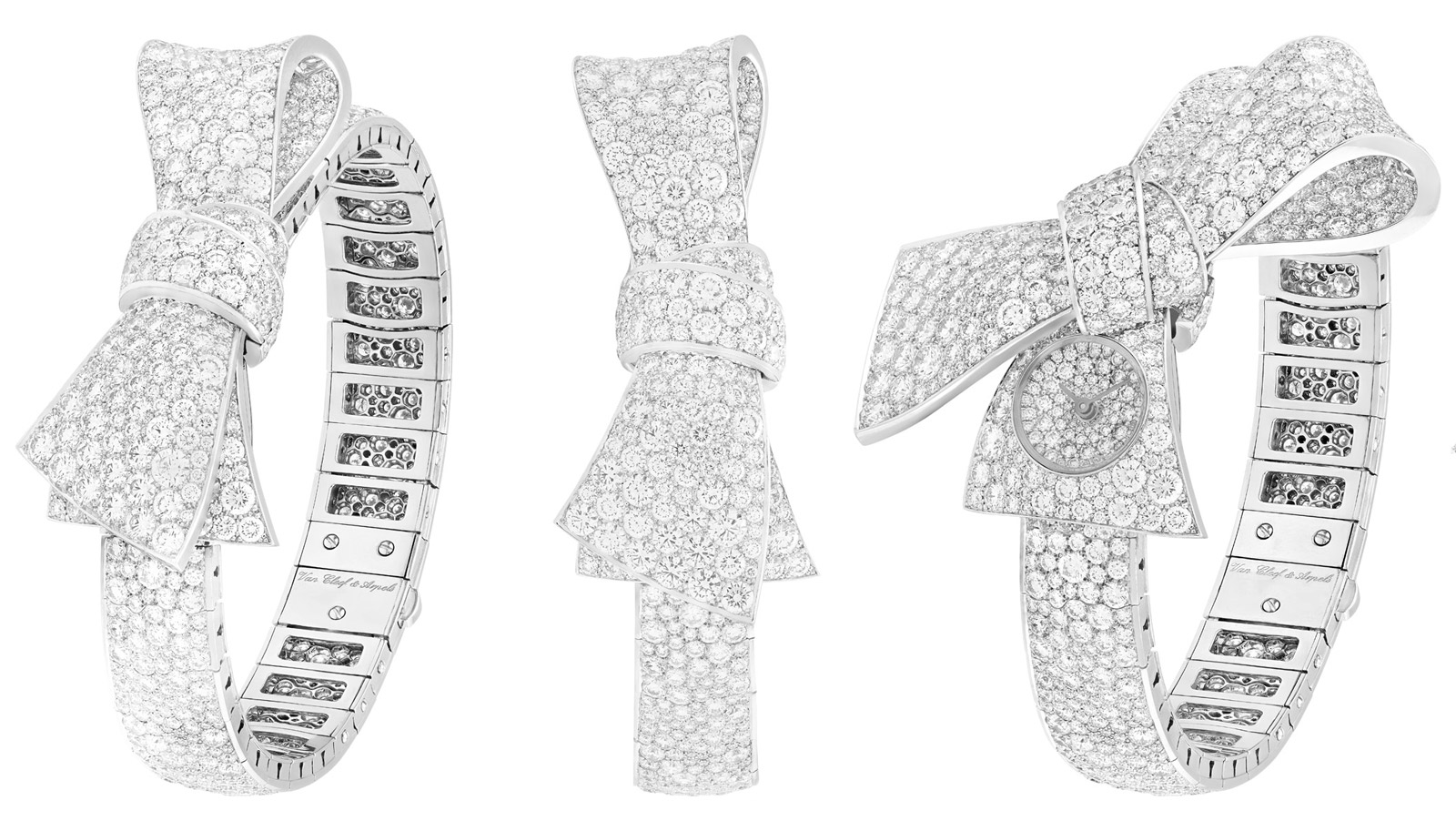 White gold and diamonds prevail in many pieces of festive themed watches. If you are looking for something a little more colourful why not consider the De Tournemire 'Rubis' watch? The timepiece is bedecked in rubies in an appropriately named 'snow setting', meaning that a very fine and detailed version of pavé has been used to set the gemstones. The central feature is a diamond of between 5-6 carats that is set individually for each custom watch. This central motif has become the French brand's signature making each timepiece a true show-stopper.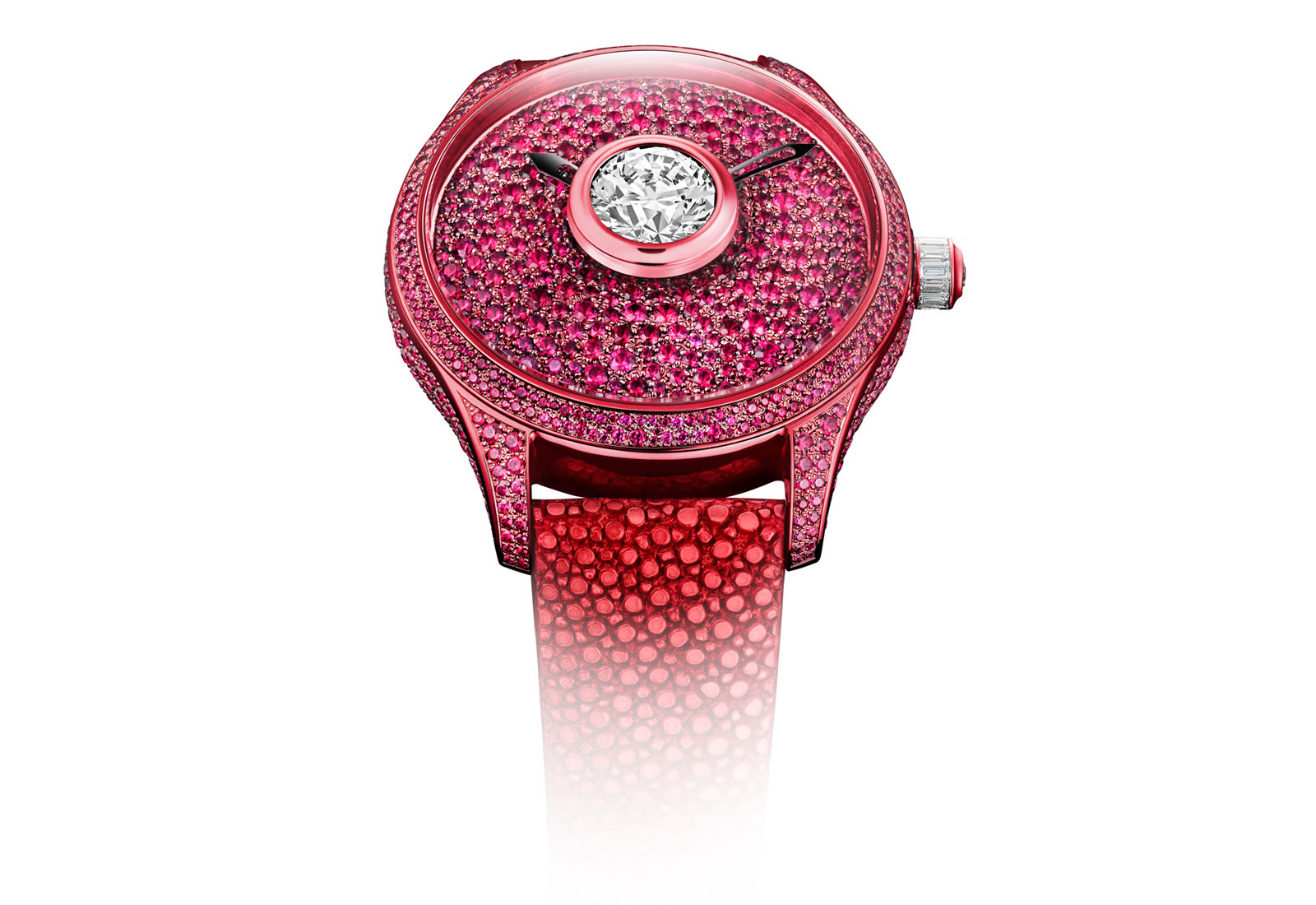 Jewellery watches were once considered a staple of elegant dressing, and this is a tradition which is long overdue a revival. Why not take the opportunity to wear as many items of jewellery as possible for those special winter occasions?