I am spending almost the entire week of 12-18 March in Lebanon's capital to get to know, and ultimately acquaint you all with, the crème de la crème on the jewellery scene in that part of the Middle East. Together with Mariana Wehbe, the director of Mariana Wehbe PR, we have set ourselves the task of demonstrating the variety of jewellery that Beirut has to offer. To achieve this, we have chosen the very best brands that work in totally different styles from each other. Each will reveal its own world to us and we, in turn, will share what we have seen through a series of Instagram posts @katerina_perez and @marianawehbepr in real time as well as website articles.
You must now be itching to know who these five specially selected jewellers are, aren't you? Well, I'm not going to torment you any further…
House of Tabbah
House of Tabbah is a jewellery Maison with a rich history founded more than 150 years ago. Initially, the Tabbah family were silk printers (incidentally, the name Tabbah means "printer"), but the maison's founder Joseph Tabbah did not just become an expert in textile prints. He also became adept at engraving gold and silver, soon winning acclaim for his masterful filigree skills. This pressed him to found his own boutique in 1862. Today, House of Tabbah is run by his great-great grandson Nagib Tabbah, also the head designer, and great grandson Nabil Tabbah, who handles special orders. Alongside the brand's permanent collections, there is a large number of unique masterpieces with rare gemstones. These I cannot wait to share with you.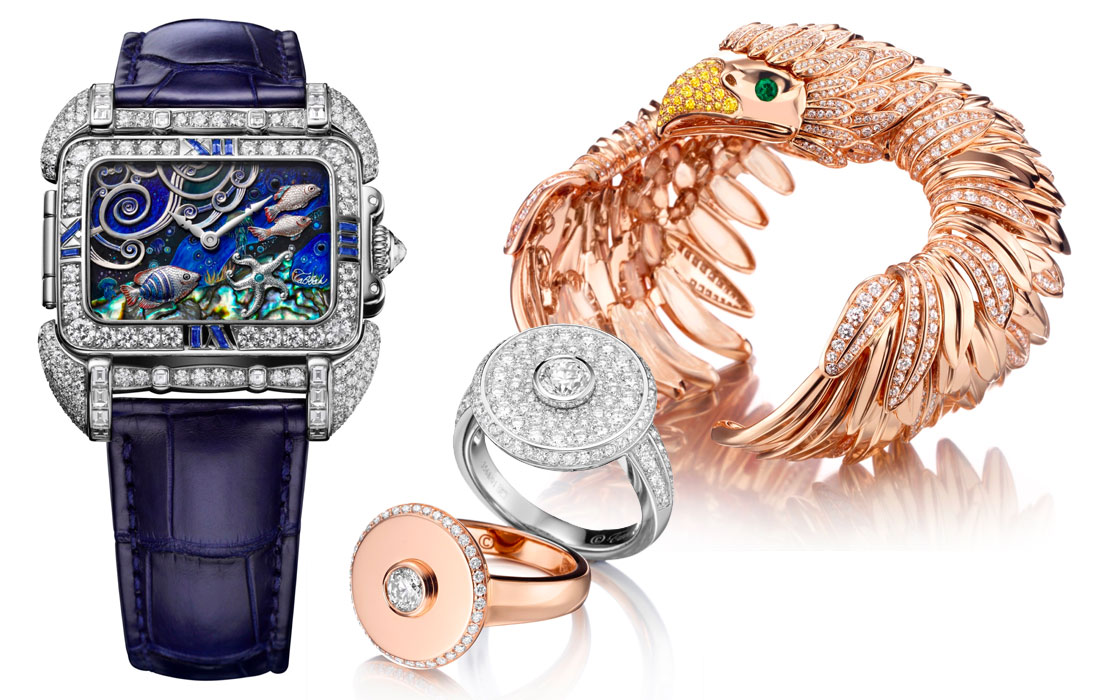 Nada Ghazal
Nada Ghazal, the founder and head designer of Nada G, knew even as a child that she wanted to dedicate her life to art. When she was still a little girl, she would spend hours watching her grandmother dextrously working away at her embroidery. But as a young woman, Nada went to study advertising and after graduating worked in the field for ten years acclaiming many awards. This strongly helped her in her future career as a jeweller – she had learned how to use her creative skills to her full potential and how to build a brand. By the age of 30, she had made her first pieces and in 2004 Nada opened her first shop.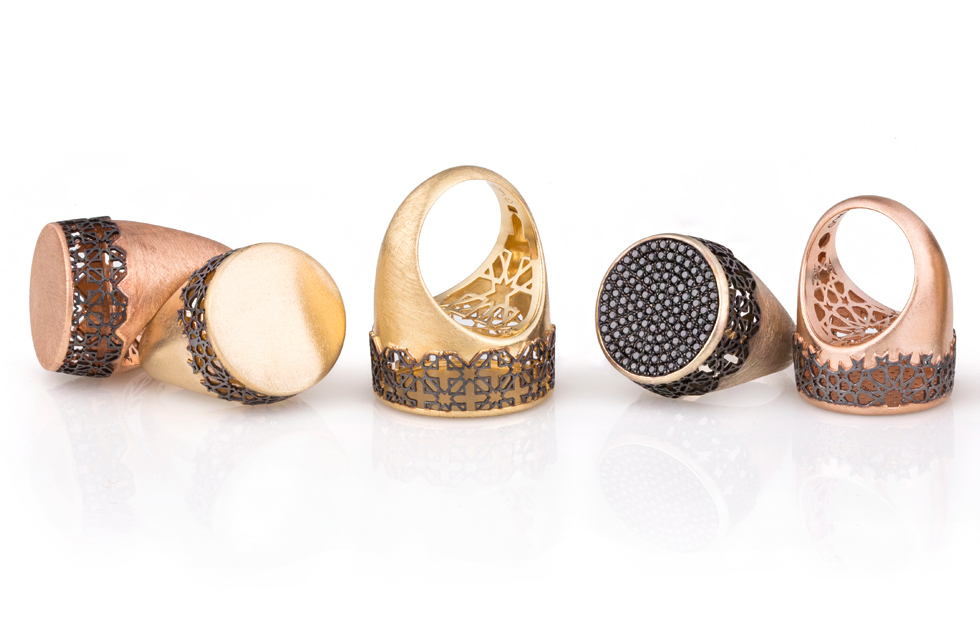 Henry Dakak Jr.
Henry Dakak Jr.'s work cannot be described as a single style of jewellery. His creations are all so different in their design and execution. Some are intentionally rough, made from unpolished 21 carat gold; some are reminiscent of pieces made by France's best jewellers, such is the detail and precision of their workmanship; others sit somewhere in the middle between these two approaches. The reason for this is Henry's creative nature, which has been influenced by varying types of art and skills that he has admired for years. As well as his jewellery work, Henry Dakak also designs furniture.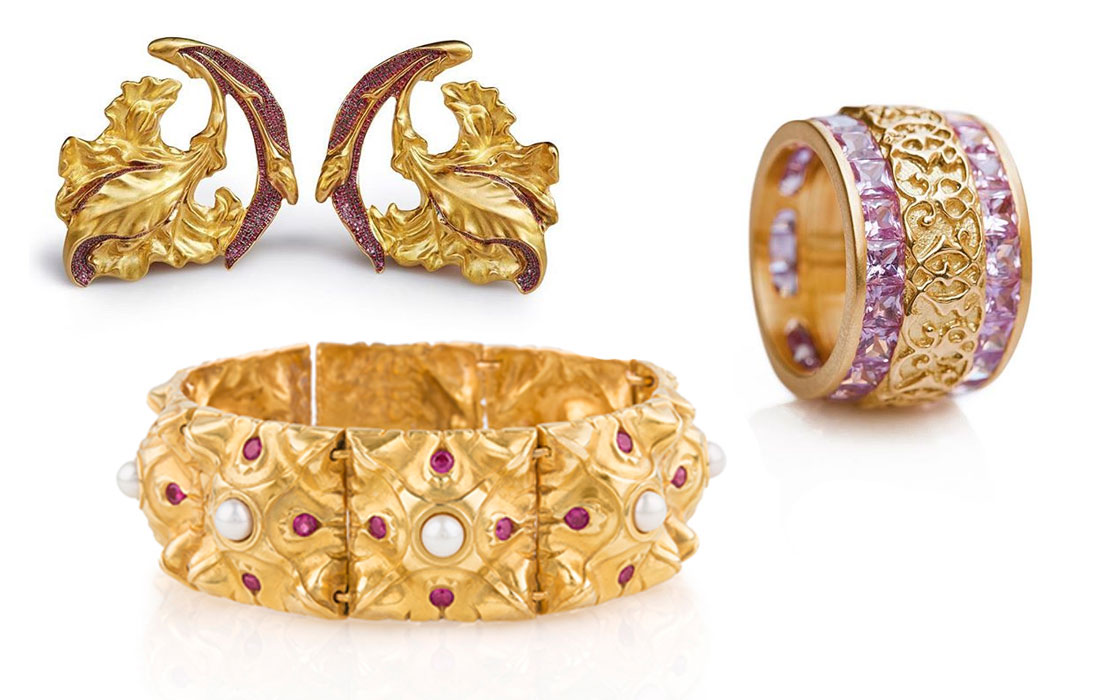 Selim Mouzannar
Selim Mouzannar descends from a family of jewellers who originally founded the business in the 19th century. After studying gemmology in France and Belgium, the young Selim started out by managing the workshop of the established Saudi Arabian company Mouawad. Later, longing to work with only the rarest precious stones, he moved to Thailand. Ten years later, Selim started his own business, opening a jewellery atelier in his native Beirut. Since 1993, his business has achieved worldwide recognition and Selim Mouzannar boutiques can be found in the UK, UAE, Turkey and Switzerland. Selim's signature jewellery is made with rose-cut diamonds.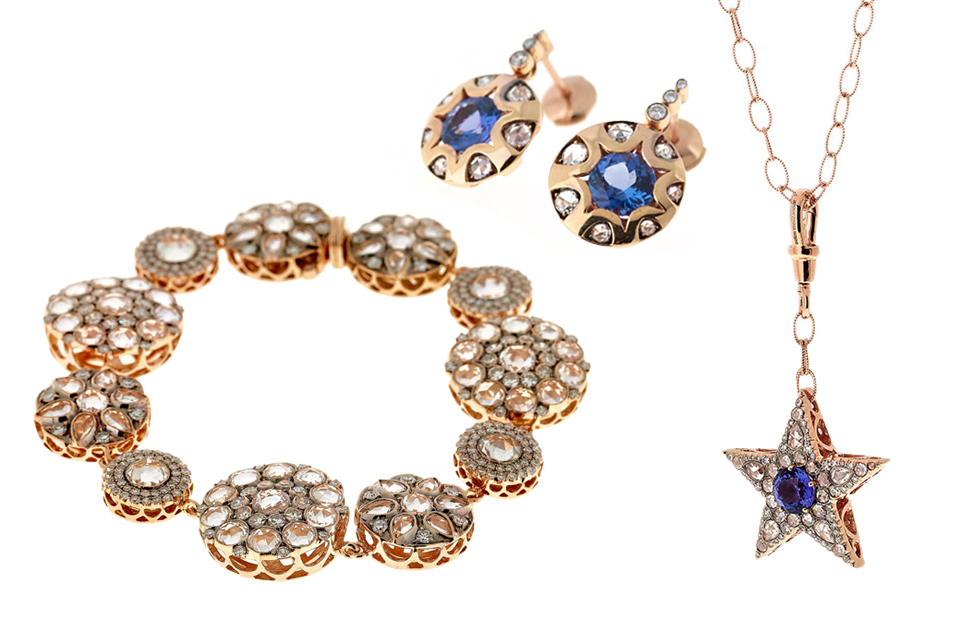 Paolo Bongia
Paolo Bongia, who founded his brand in 1986, is an innovator by nature. When designing his jewellery, he often resorts to using unusual materials or including unconventional design elements. You will find sea shells, fossils, and various unworked stones encircled by more conventional diamonds and colourful gemstones. The designer's imagination can only be envied as he constantly dreams up ever new manifestations of his creative ideas through his jewellery. You only need to see a few of this Lebanese jeweller's creations to understand that he loves to make substantial pieces but has a delicate approach to developing each of their details.