It is safe to say that jewellery is a fashion essential for Spring/Summer 2022, especially if it is colourful, striking and larger than life. This season's runways in Milan, New York, London and Paris were awash with voluminous creations in a wide range of precious and non-precious materials. Some went down the avenue of kitsch and eccentric, while others embraced sleekness without being slimline. Continue reading to discover the three most prominent trends, how they were styled for the catwalk and how they might work for you…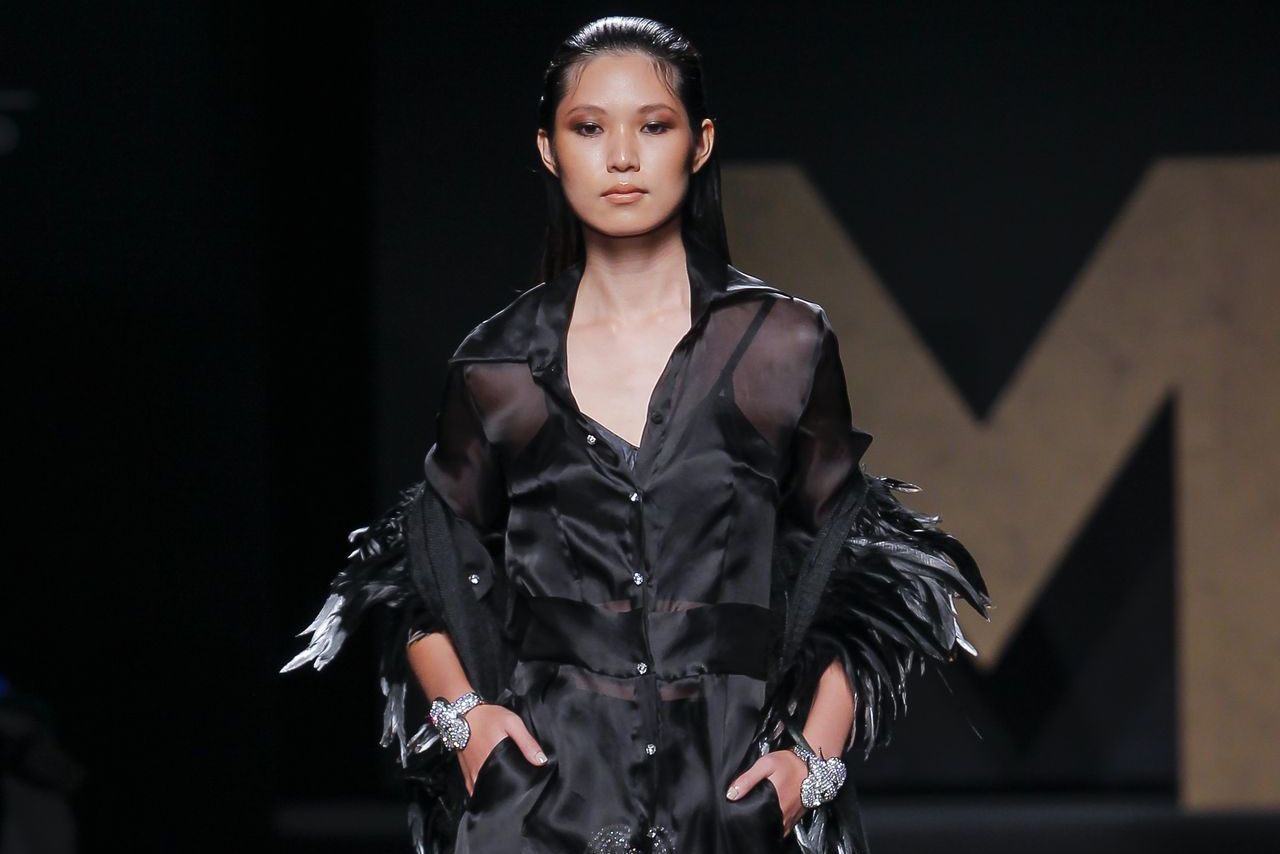 Chokers
Considering the choker is a style one might associate with a more rock 'n' roll aesthetic, it is noteworthy that royalty has been wearing this necklace style for centuries. Think Anne Boleyn (1507-1536) and her famous 'B' pendant choker, or Princess Alexandra of Denmark (1844-1925) and her gem-set stack. In more recent history, chokers last had a significant moment in 2017, but they are back with a bang for SS22. Many variations were presented by the likes of Dolce & Gabbana, Burberry, Chanel, Balmain, Lavin and Richard Quinn, some with dangling fringes and added pendants or simply stacked with other adventurous creations to tap into the 'neck mess' trend.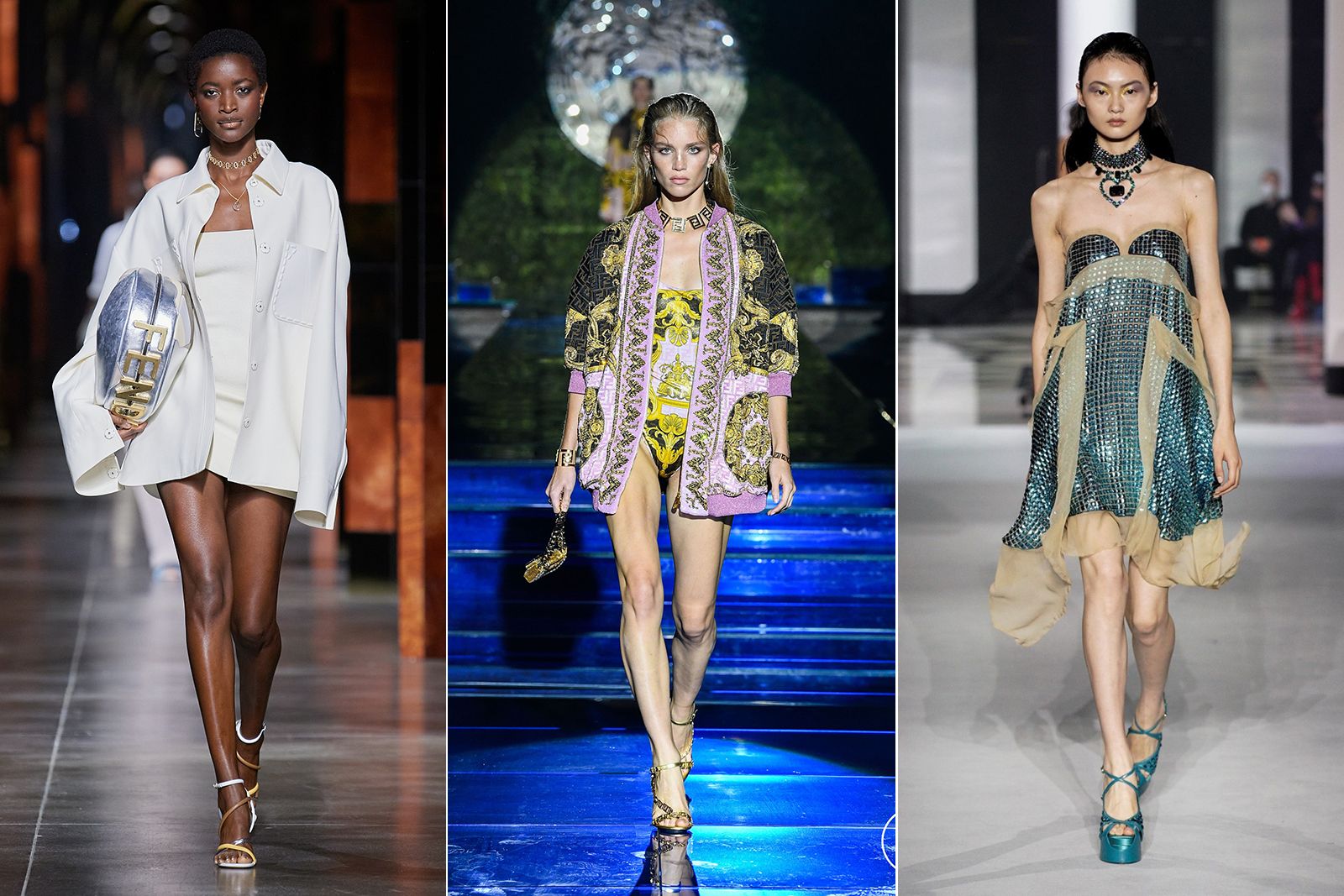 At Valentino, the recent love of yellow gold link chains has been adapted for the new season by simply shrinking the circumference to hug the neck. Elsewhere, a proliferation of chokers with a defining central element (look to Chanel as a good example) should be sparking ideas in the minds of high jewellers… consider the possibilities with large cushion-cut gemstones! At Tom Ford and Dolce & Gabbana, chokers were thick bands of sparkling crystals, which suggests high jewellery brands might create similar pieces with diamonds as an elevated alternative.
Statement Earrings
The first thing to note is that earrings come firmly in pairs this season – now's the time to put away your single earrings, ear cuffs and more overtly asymmetric pieces. The Spring Summer 2022 catwalks were dominated with shoulder-skimming and almost comically oversized earrings that were either left to speak for themselves or partnered with equally dynamic necklaces (look to Saint Laurent and Moschino for evidence of the latter). What's exciting from a jewellery perspective is the diversity on offer: Giambattista Valli opted for colourful clusters with an oversized Georgian era aesthetic; Chanel and Blumarine presented colourful and decorated hoops; Courrèges brought the glitz with fringes of sparkling crystals, and Rodarte framed the face of its models with earrings that curved beneath the jaw.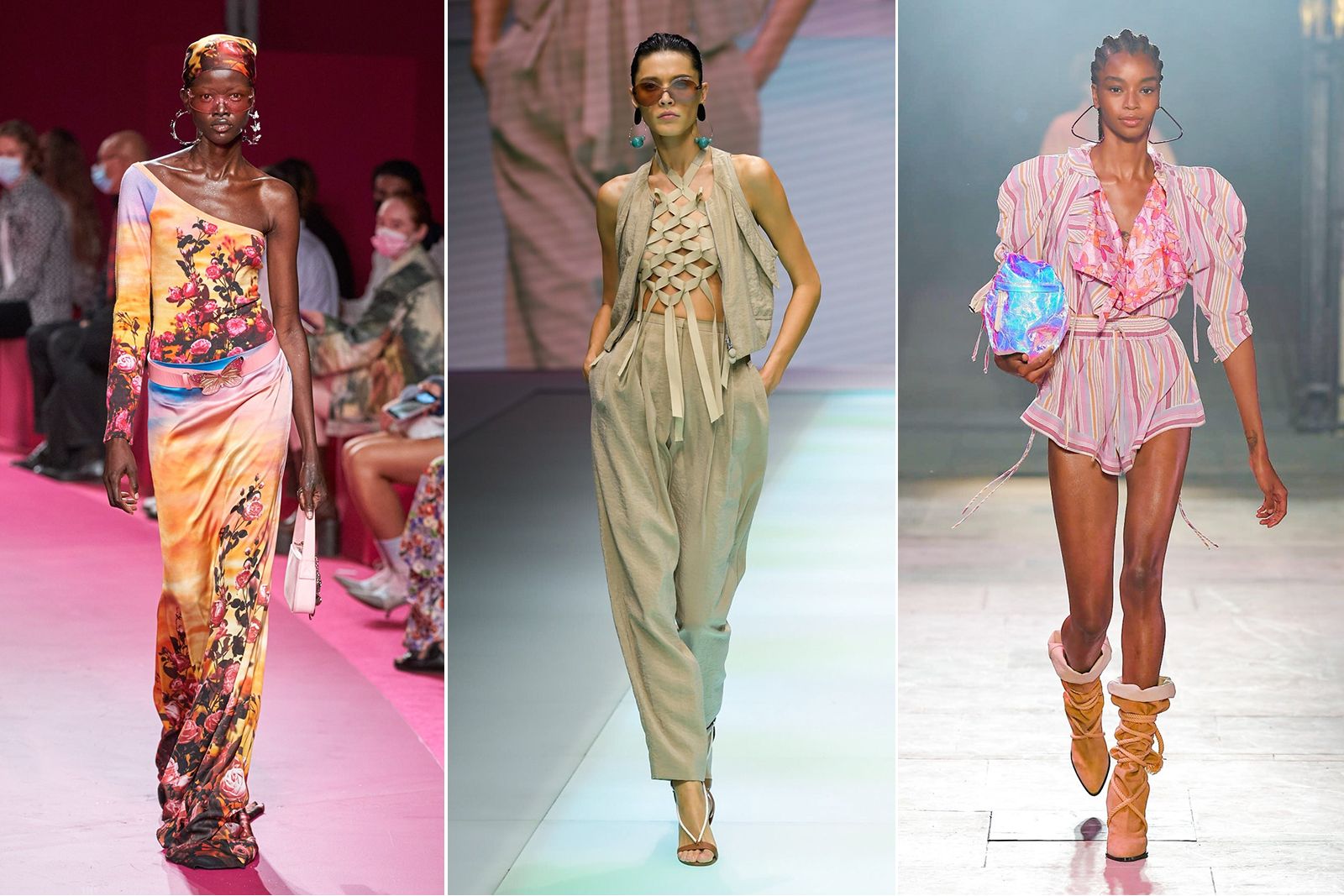 There's incredible scope for high jewellers here, whether they choose large coloured gemstones, chandelier styles, dynamic shapes or sleek surfaces of 18k yellow gold to mirror the runway looks presented by Jil Sander or Paul Costello. There's also the possibility of matching necklace and earring sets, both equally oversized, inspired by the spherical pairings at Miu Miu or the treasure-trove of gold at Schiaparelli.
Cuff Bracelets
Be prepared for weightier wrists this season as the chunky cuff bracelet is well-and-truly back in fashion. Look to Balmain, Etro, Armani, Rokh and Saint Laurent for a swathe of ideas, which included lashings of metal but also more unusual materials like plastic that could be easily translated into rock crystal forms by high jewellers. A secondary trend that's also worth noting is the upper arm cuff, which could be seen at Prada, Tory Burch, Blumarine, Fendi and Raf Simons, where they were even worn over clothing like old fashioned sleeve garters.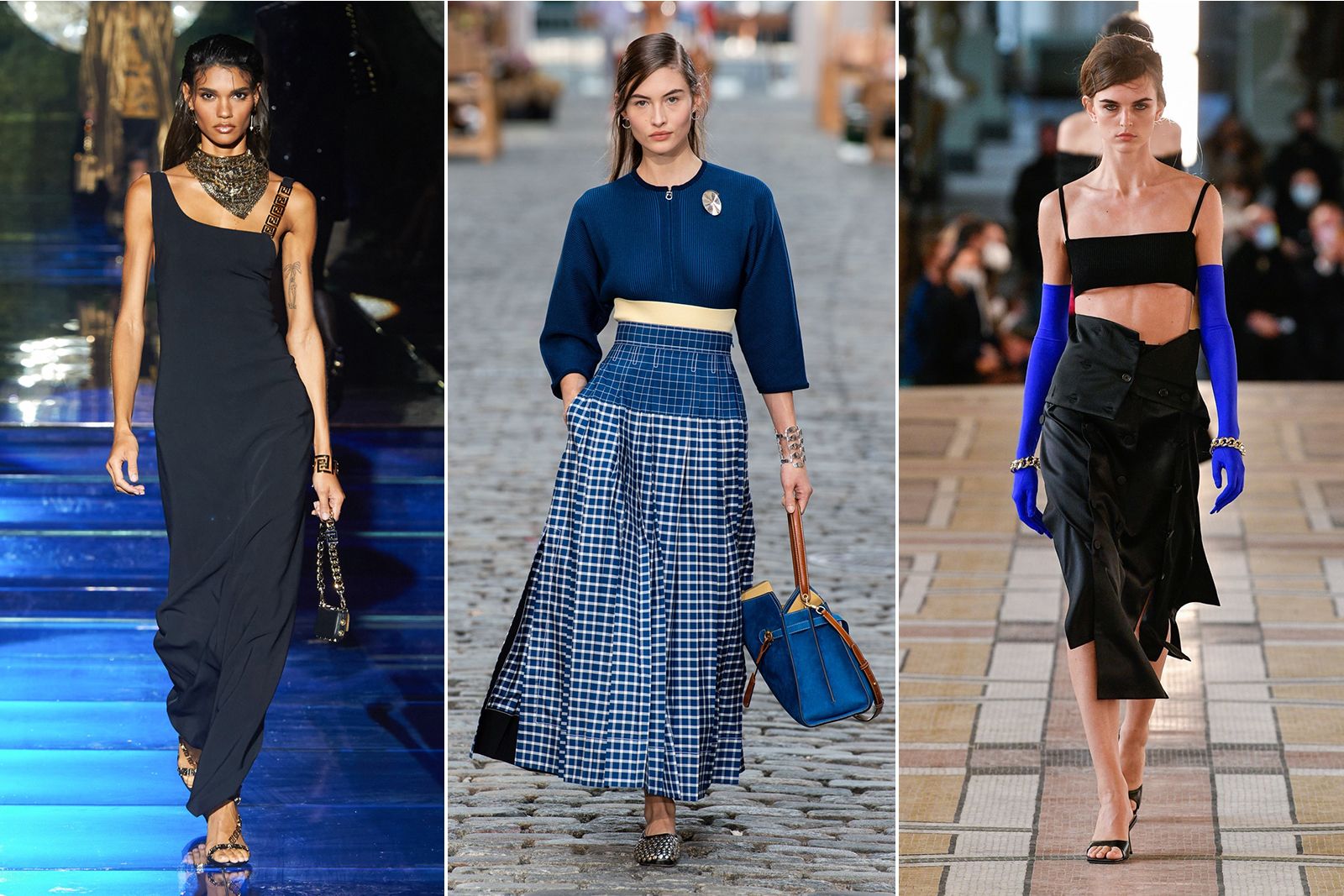 What's important here isn't just the design of the cuff bracelets on offer, but how they were styled. Designer names like Saint Laurent chose asymmetry, blending curvaceous white metals with more angular and geometric yellow metals; Versace by Fendi simply focused on one wrist with a single, statement piece, while Balmain and Chanel opted for perfect mirror images that evoke the 'Wonder Woman' aesthetic of matching wristwear. Speaking of 'Wonder Woman,' many of the undulating golden cuff bracelets on the SS22 catwalks owe their style lineage to the late Elsa Peretti and her Bone cuff bracelet for Tiffany & Co. Whichever direction high jewellers decide to take, there is scope for minimal precious metals forms, pavé creations and pieces adorned with singular statement gemstones, perhaps offered in a set of two.
If you have seen my previous article on jewels that should be put away this season, you will now have a sense of what and what not to wear for the spring. If you are sentimentally attached to small and delicate pieces, I recommend layering them confidently as per the 'neck mess' trend that was born from a melting pot of celebrity, social media and catwalk influences. This is an exciting time for jewellery and I look forward to seeing how high jewellers interpret these ostentatious codes for the year ahead.