It is very likely that you have not heard of such a tradition. Although, after the release of the 'Leap Year' comedy film starring Amy Adams, more people have become aware of such unusual proposal tradition. If you feel that you are one of those brave, modern women, who do not want to wait for a man to take the initiative and are prepared to pop the question yourself, you are probably not sure of what to give your other half on this unusual engagement.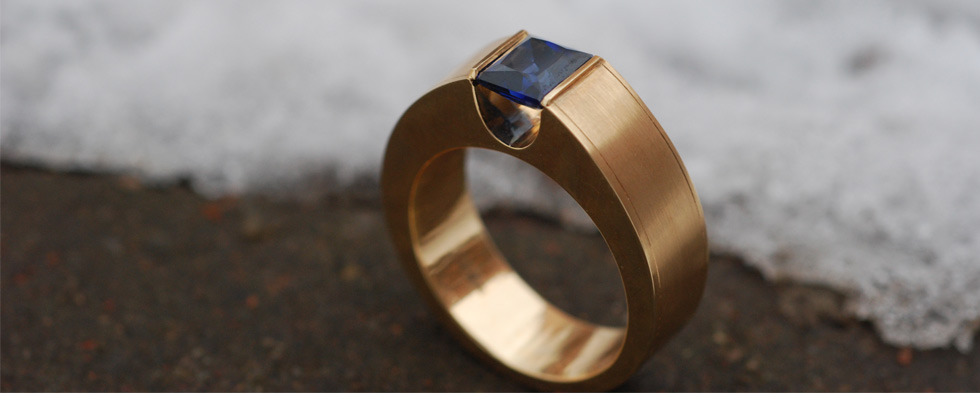 When it comes to jewellery style icons, solitaire rings are absolute women's favourite. However, when it comes to proposing to a man, there are no strict criteria of what men's engagement rings should look like. It can be anything from a band with a diamond or a few gemstones to a ring made of precious metal and decorated with intricate engraving. There is no need to break a leg looking for a ring for him, as a wide variety of men's designs can be found in the bridal range by almost every noted brand.
Do you think it is likely that a man will go around showing off his engagement ring like we women often do? Well, not really. For men, this jewel is likely to be a sentimental accessory that they could wear on a daily basis without attracting too much attention. Elegant and classic, trendy and unusual, all types of men's rings can be found at such prominent brands as Tiffany&Co, Cartier, Harry Winston or Bulgari. Delicate Tiffany&Co bands with two diamonds and brand's name engraved on either gold or platinum will look discreet and elegant on his finger. Cartier offers a selection of iconic Love bands with one or more diamonds. This style has become a worldwide symbol of love and by gifting it, you can express your feelings without words. Ultra-modern Harry Winston Zalium ring made of white gold and zircon and Bvlgari Bvlgari ceramic band can be a perfect option for a trendy man, as they combine traditional yet edgy looks with new bold jewellery materials.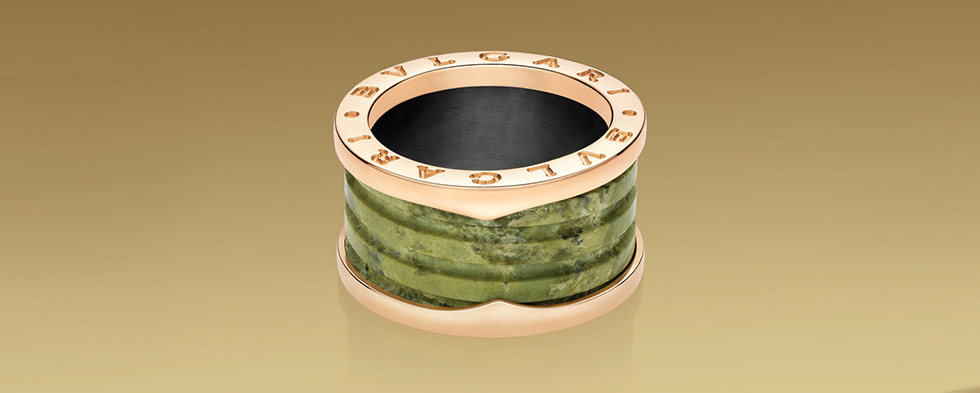 Shifting from international brands to jewellery designers I also found a few interesting options. Ekaterina Kostrigina from Russia recently introduced a few mens rings which are built around the centre stone rather than intricate design. They feature a princess cut diamond or a sapphire which is firmly fixed in matte gold shank, whose surface creates a striking contrast with the brilliance of gemstones. The Italian jeweller Marco Ta Moko, who specialises in men's jewellery design, did quite the opposite. His collection of band rings boast intricate design with engraved patterns complimented by fine rows of diamonds running along the shank. Another example of a beautiful jewel with sculptured gold can be found among pieces created by an emerging designer from Monaco Julien Raid Sahyoun. His Just Revolution Skin collection features unisex rings with or without diamonds that combine various shades of gold: white and black, yellow and white, and sometimes all three colours at once.
And finally, there is one more ring model I would like to draw your attention. It is a black gold and ruby ring with bold minimalistic look created by the Lebanese house A&W Mouzannar. It would ideally suite those men who favour pinky rings above all.