This particular jewellery house is based in the Russian city of Izhevsk, which is where the head office is located and the entirety of the design process, from sketching to composition take place. It began life as a small family business in 1994 and adopted its state-of-the-art new image under the monikerof Master Exclusive in 2008.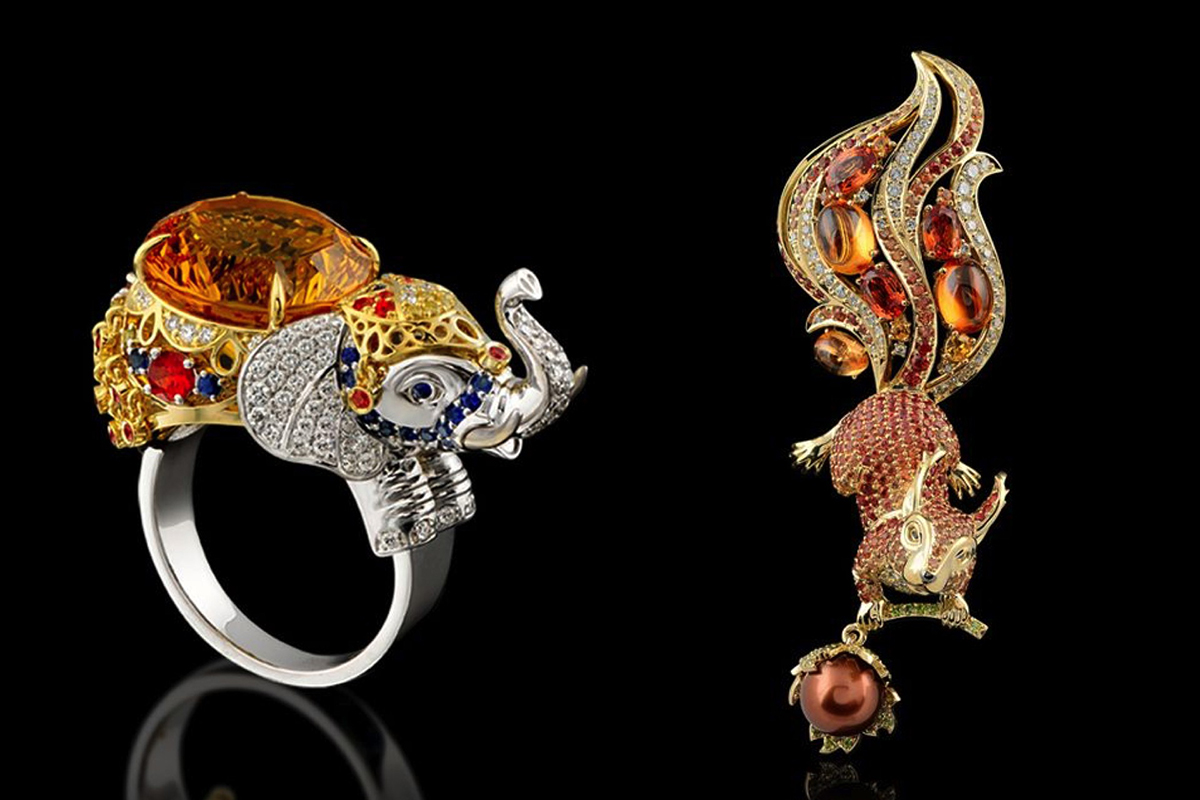 Each department employs approximately thirty staff: artists, designers, casters, jewellers, setters, gemmologists and polishers. All of them use the very latest techniques and apply the rich tradition and thousand-year history of the Russian school of jewellery art to their work. Take, for example, the recent design from Master Exclusive which involved enamelling in its composition, an extremely complex and painstaking technique.
Many of Master Exclusive's designs are released as one-off editions. Last year the brand brought out about 150 pieces, but if you consider the amount of time it takes to create each masterpiece, this is hardly surprising. For example, their pendant brooch, Watermelon, featuring pink tourmaline and enamel, took around 200 hours of work, while the Crocodile necklace with natural mother-of-pearl inserts and gold pearls tool a grand total of 300 hours!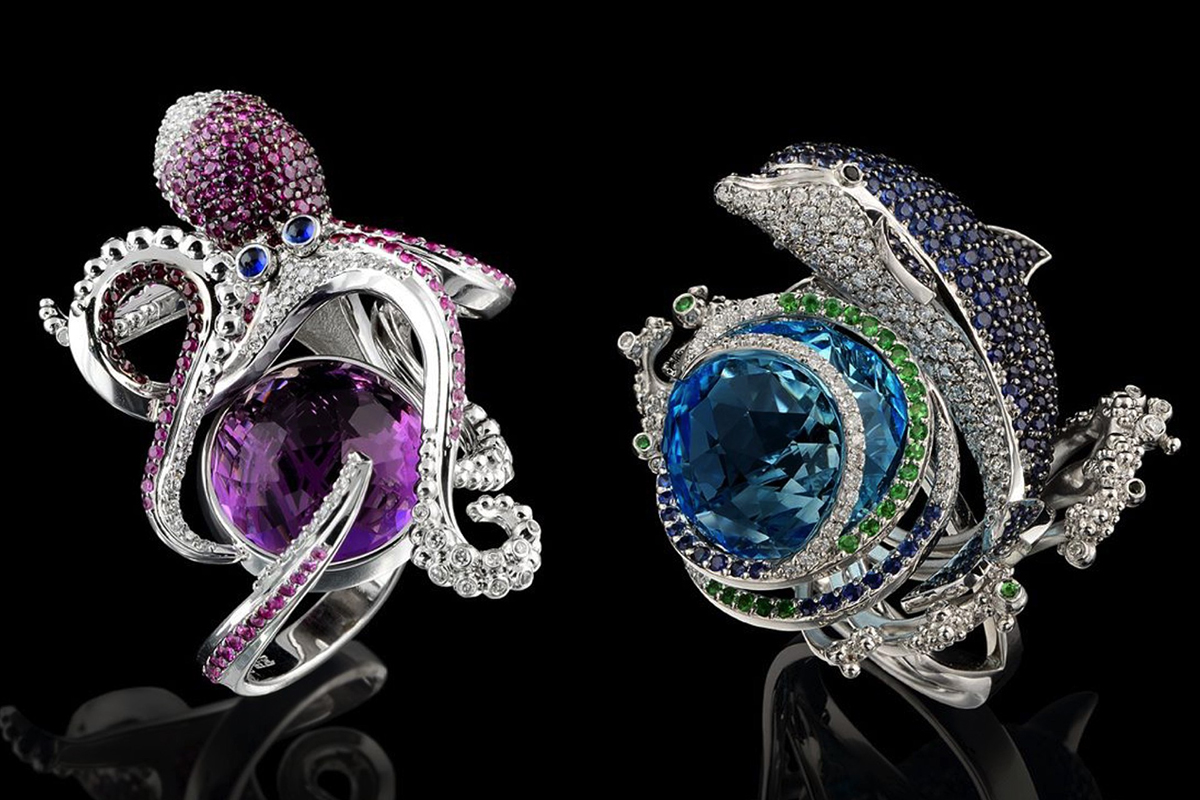 During the jewellery process the designers have to work with miniature details and expensive stones, so the creation of these mini masterpieces must be done by hand. In order to ensure that the finished product is of the highest quality, a careful series of checks is carries out at each stage of the process from the initial drawings right to the assembly of the final piece. Although the various models can be recreated, no two will ever be identical, just as you will never find two pearls, stones or corals which are exactly the same.
One look at the collection is enough to spot the overriding source of inspiration: nature. Bright red flowers; mysterious, enigmatic beasts from the sea's depths; everyone's favourite animals, domestic and wild; shimmering birds with gemstone feathers; delicately mottled butterflies and transparent dragonflies; ripe, juicy fruit; the magic of the night or the freshness of the morning; even weird and wonderful fairy tale creatures – you will find all of this and more in jewellery form in Master Exclusive's design oeuvre.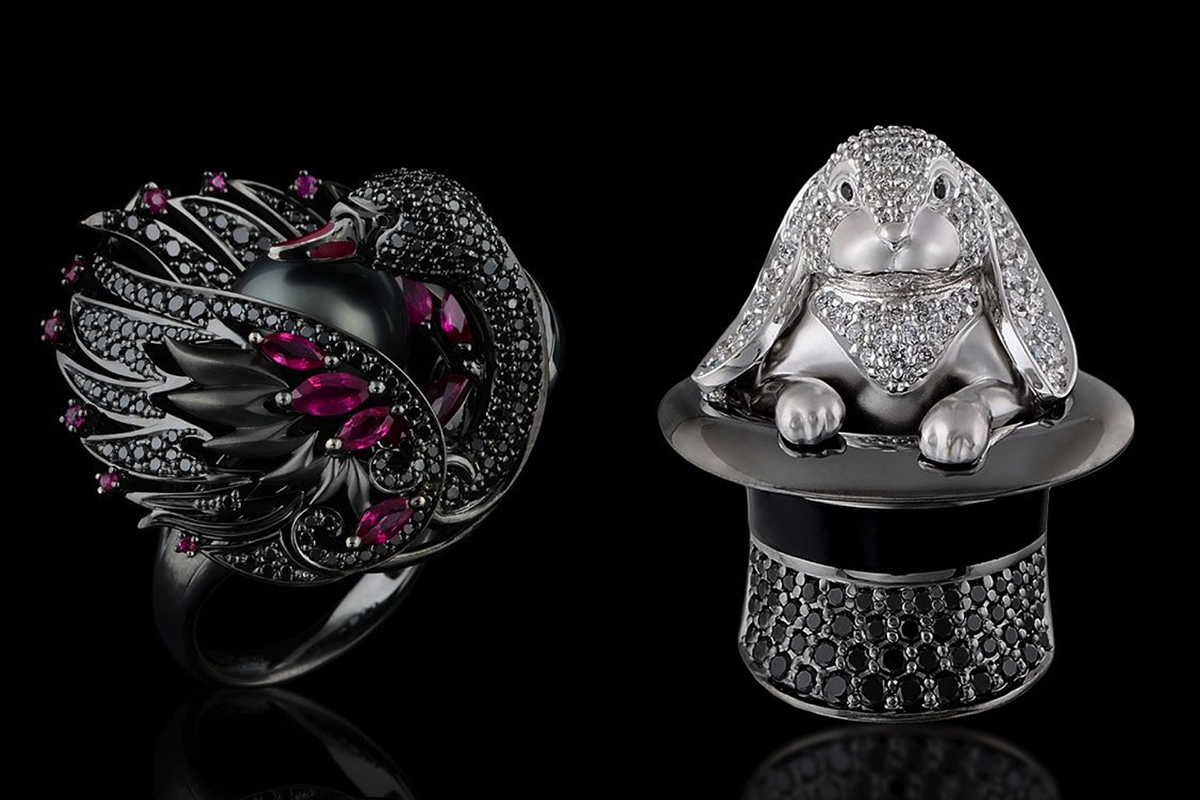 The design of each piece is usually based around one precious or semi-precious stone. Diamonds in various different cuts, emeralds, rubies, aquamarines, sapphires, tourmalines, topazes, opals, pearls, a rich palette of quartz and enamel, white and yellow gold – any and every precious can be found bringing these jewellery pieces to life.
It is worth noting that Master Exclusive do not limit themselves to creating jewellery for women alone. They offer a wide range of signet rings, cufflinks and tie clips on varying themes – from unassumingstarfish or seahorses to fearsome crocodiles, wolves and lions – as part of their male jewellery line.
I would like to observe in closing that the Russian jewellery industry is very much on the up at the moment, with a huge amount of creative potential on display, based on a longstanding, consistent tradition. And I am sure you will agree that the work of Master Exclusive is testament to that fact.