Recently, I was fortunate enough to visit Gulihem Joailler boutique in Megeve, France, to meet with Philippe Guilhem and his wife, muse and business partner Maria Verchenova as well as review their latest one-of-a-kind jewels. In my precious article I wrote about Mashandy collection featuring instantly recognisable designs - sculptural and architectural rings crafted from unusual materials, namely bronze. What's so special about these jewels is the juxtaposition of smooth gold on the inside of the rings, textured and patinated bronze on the outside as well as large coloured gemstones, which are perched proudly on top.
You can imagine my delight when I discovered a selection of unique Mashandy rings were to be made re-imagined in titanium – a lightweight, low density and high strength metal that, unlike bronze, is resistant to corrosion and the influence of time. Of course, another benefit of titanium is that it can be anodized using electric currents to achieve a range of colourful finishes, which can be seen to great effect in the Mashandy Collection.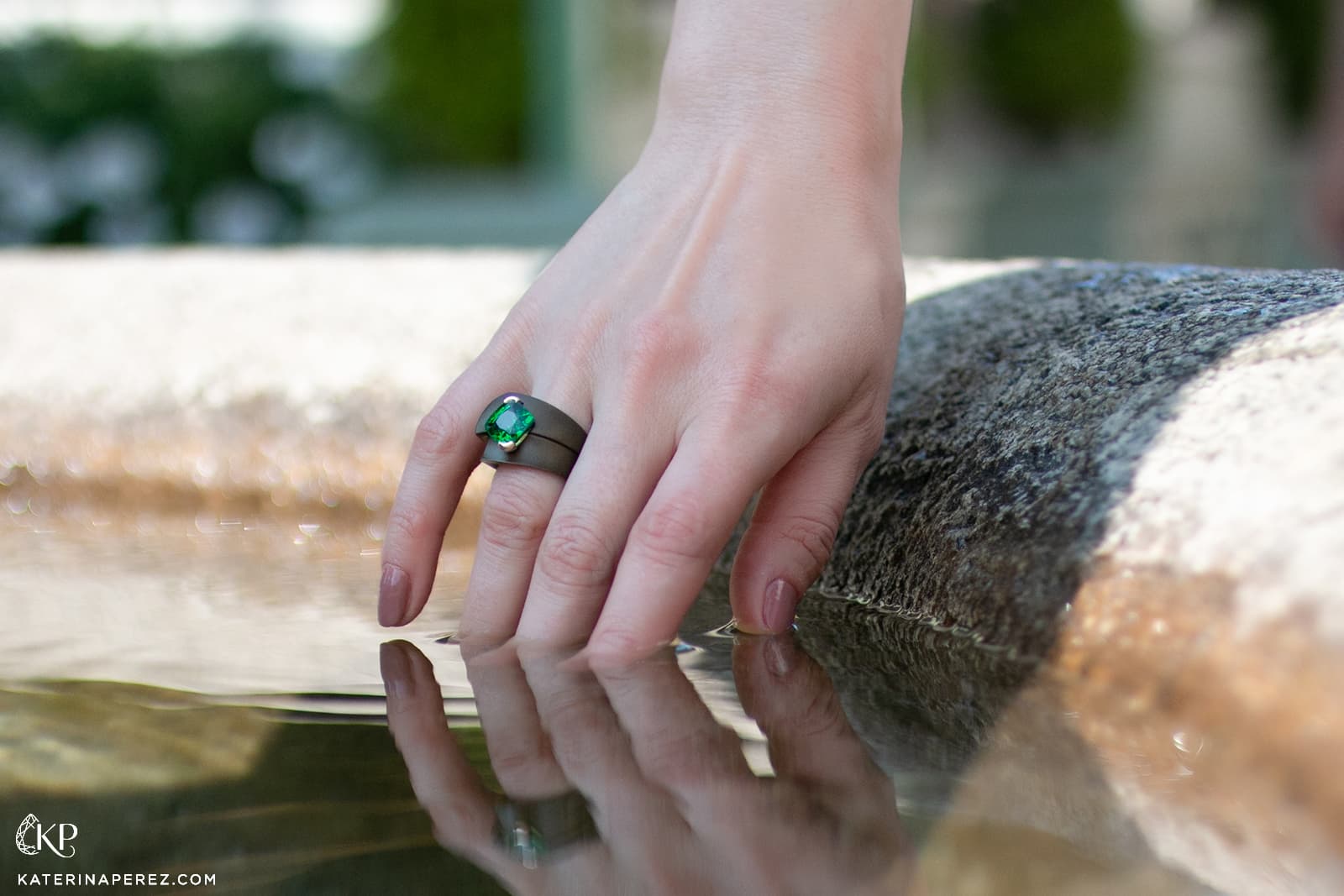 So, why the introduction of colour? According to Maria "the stones were asking for something more," and therefore the introduction of titanium was about creating a more diverse canvas than what is achievable with bronze. The artistry of Philippe Guilhem ensures that these vibrant titanium finishes are paired with gemstones in colour combinations that one might not expect. For example, there's the Marya Tytane ring in bubblegum pink titanium paired with a 15.51 carat natural Sri Lankan magul or an extremely rare 'wedding' sapphire with hues of yellow and blue within the same stone. Philippe has come across such rare corundum only twice in his life! This is made all the more striking thanks to a minimalistic setting, using just two contact points on opposite corners of the octagonal-shaped gem.
Next, there's the Vacy Tytane ring in mint green titanium, coupled with an 8.62 carat spinel cabochon from Burma with the juiciest raspberry hue. Some colours blend more monochromatically, like the Velya Tytane with metallic and glossy bluish-purple titanium with a 13.66 carat cushion-cut Ceylon sapphire. And some pieces simply look good enough to eat, like the chocolate hues of the Antalya Tytane ring with a 10.73 carat spinel cabochon from Burma and a smooth sweep of rose gold on the interior surfaces.
In my conversation with Philippe, I discovered that each creation takes a minimum of three months to complete. And while the shapes and silhouettes are similar across the Mashandy line, each piece is unique and therefore only a limited number are created annually. "When we find new striking stones, sometimes we go outside and put them against flowers to understand what colours of titanium they will go together best with," tells me Maria about this somewhat romantic way to design a jewel.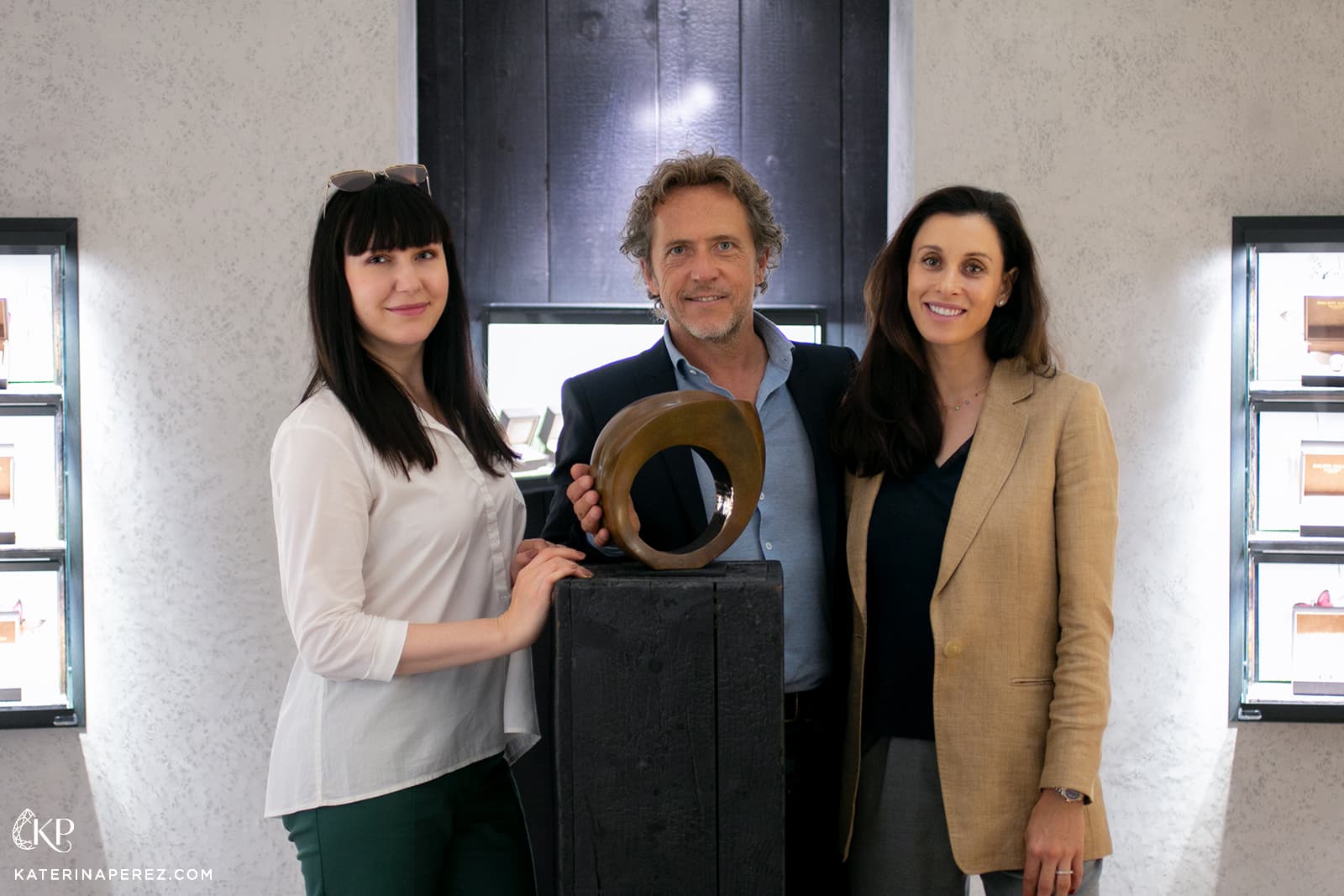 In the realm of the artist jeweller, Philippe Guilheim has a distinctive signature that is preserved regardless of the choice of materials or the colours of gemstones used. The addition of titanium to the Mashandy Collection is the perfect next step, which you can discover along with his other designs and a wide selection of gemstones at the upcoming GemGeneve exhibition taking place from 4-7 November in Palexpo exhibition centre, Geneva.