Whether the short necklace trend has evolved from chokers - or has simply arisen as an antidote to the fashion for long, fine necklaces being piled in abundance - the clavicle length, bold statement necklaces were spotted at Messika, Stenzhorn, YOKO London, Pasquale Bruni and Chopard. Most of their pieces were comprised of a large amount of smaller diamonds, while a profusion of varying diamond cuts certainly provided dimension and intrigue.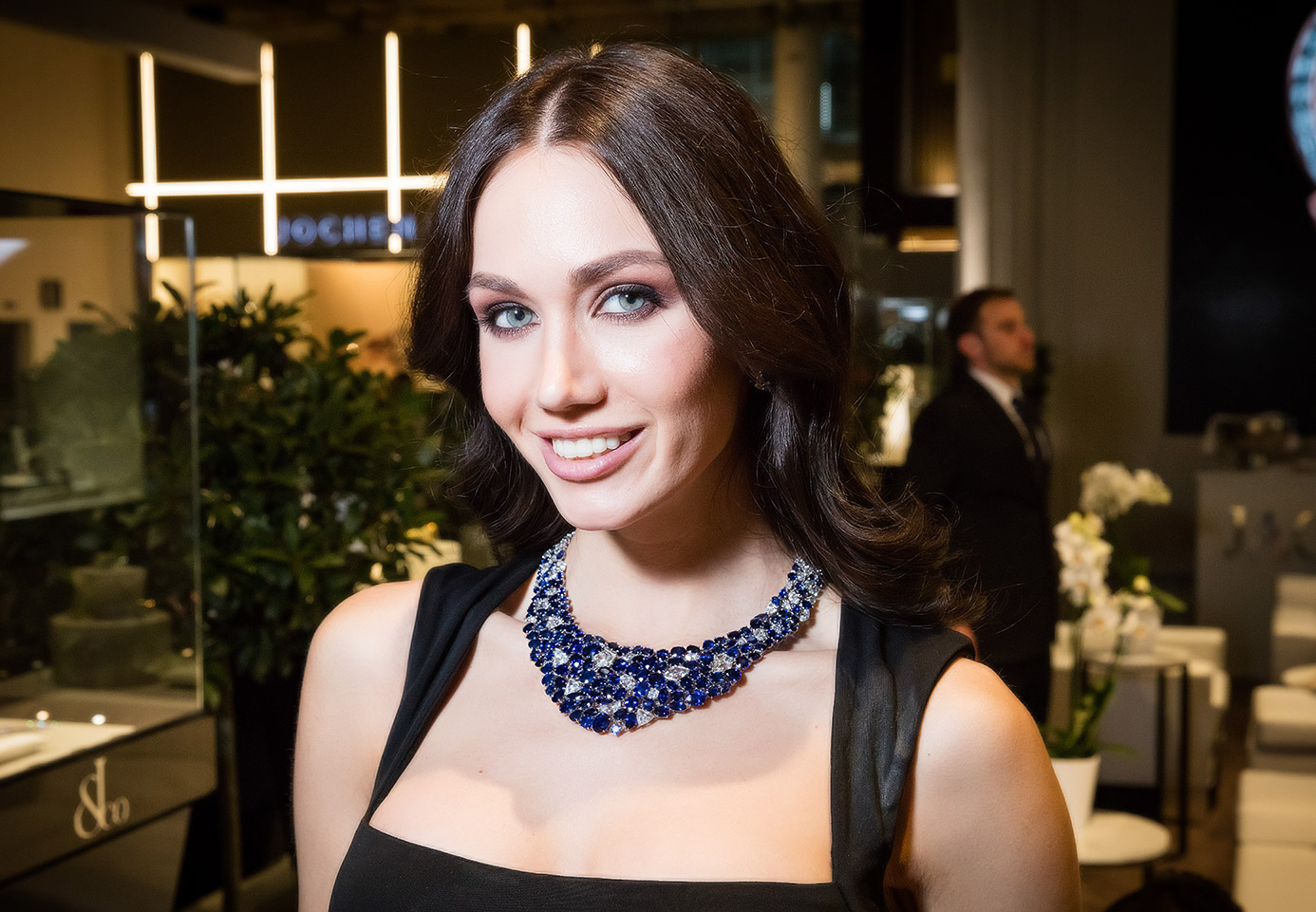 Messika offered a host of fine jewellery creations inspired by fairy tales within their 'Once Upon a Time' collection - many of which toyed with the interplay of different diamond cuts and layers of diamonds. A plethora of the show-stopping necklaces within this fine jewellery collection which was presented at Baselworld were at the collarbone skimming length, particularly the 'Shahrazad' necklace from the 'Arabian Nights' line.
One of the most prolific advocates of the shorter necklace trend at Baselworld 2018 were Stenzhorn, who have championed this style for some time within their 'Ovidio' collection. This year, Stenzhorn presented new additions to their 'Ice Zeit' ('Ice Age') line that featured an abundance of necklaces which rest at the base of the neck. One of the most fitting examples is the 'Antartide' necklace, comprised entirely of baguette cut invisible set diamonds.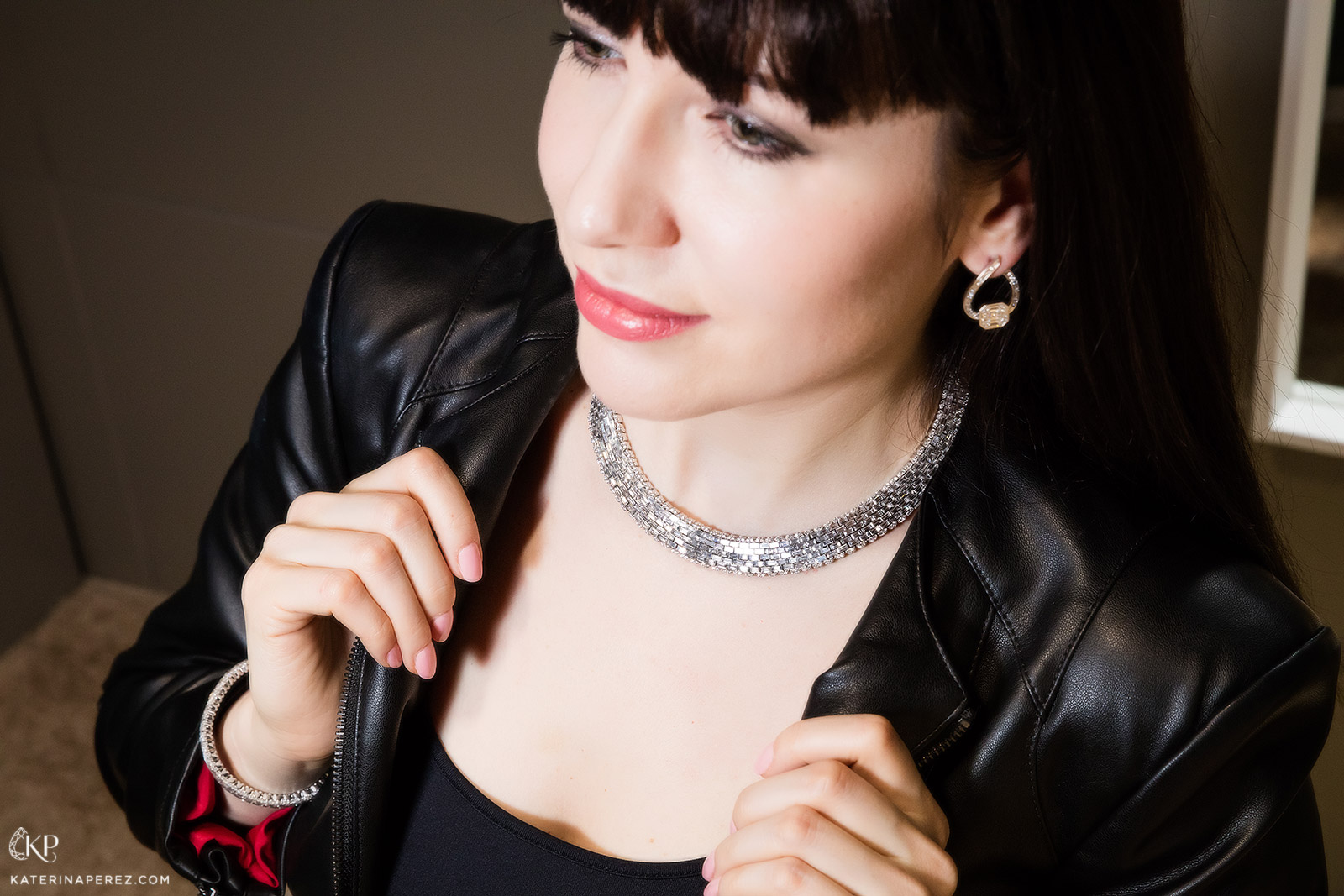 Chopard created several necklaces of this shorter length; including two diamond pieces from the brand's ethical 'Green Carpet' collection, featuring fair mined white gold and diamonds sourced from a Responsible Jewellery Council certified member. The Swiss brand's stand out piece is certainly the 'Red Carpet' necklace, which was inspired by the artistic director and co-President Caroline Scheufele's dreams and travels.
The necklace features 459 carats of tanzanite beads, a 12.40 carat pear-shaped aquamarine as well as aquamarines, tanzanites, tsavorites, pink sapphires, spessartine garnets, diamonds and yellow sapphires. The multiple strands of gemstone beads bring to mind regal necklace styles of the Victorian era, reimagined in vivid colour and surreal forms.
Pearl specialists Yoko London are eagerly awaiting the resurgence of these regal style short necklaces, which are certain to be on display the upcoming Royal wedding. During Baselworld 2018, the pearl necklaces which they showcased varied in design between traditional and contemporary, however most pieces lay low on the neck, or barely fall onto the décolletage. Yoko London use pearls from all over the globe to achieve the rainbow spectrum of natural pearl colours within their fine jewellery, which are always set with the complimentary sparkle of diamonds.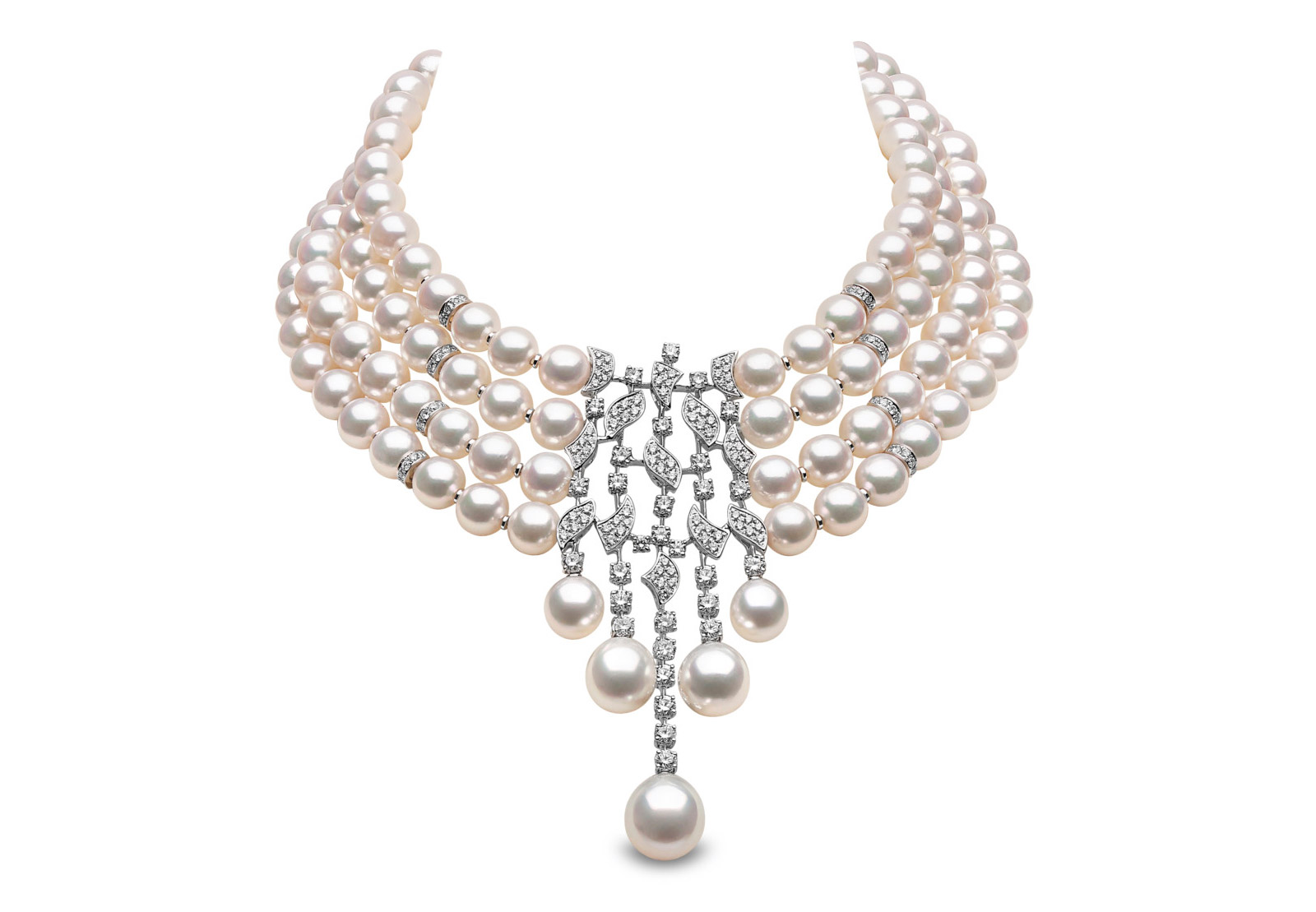 Finally, Pasquale Bruni provided a flush of spring colour at this year's exhibit with his 'Lakshmi' collection. With a design based on the lotus petal, the necklaces - as well as matching rings and bracelet - are available embellished in pavé pink or green chalcedony and diamonds. Another variation was displayed in smaller alternating rose gold and white gold pavé diamond petals, layered atop of one another to achieve a sense of dimension, a design strategy which many jewellery houses employed this year.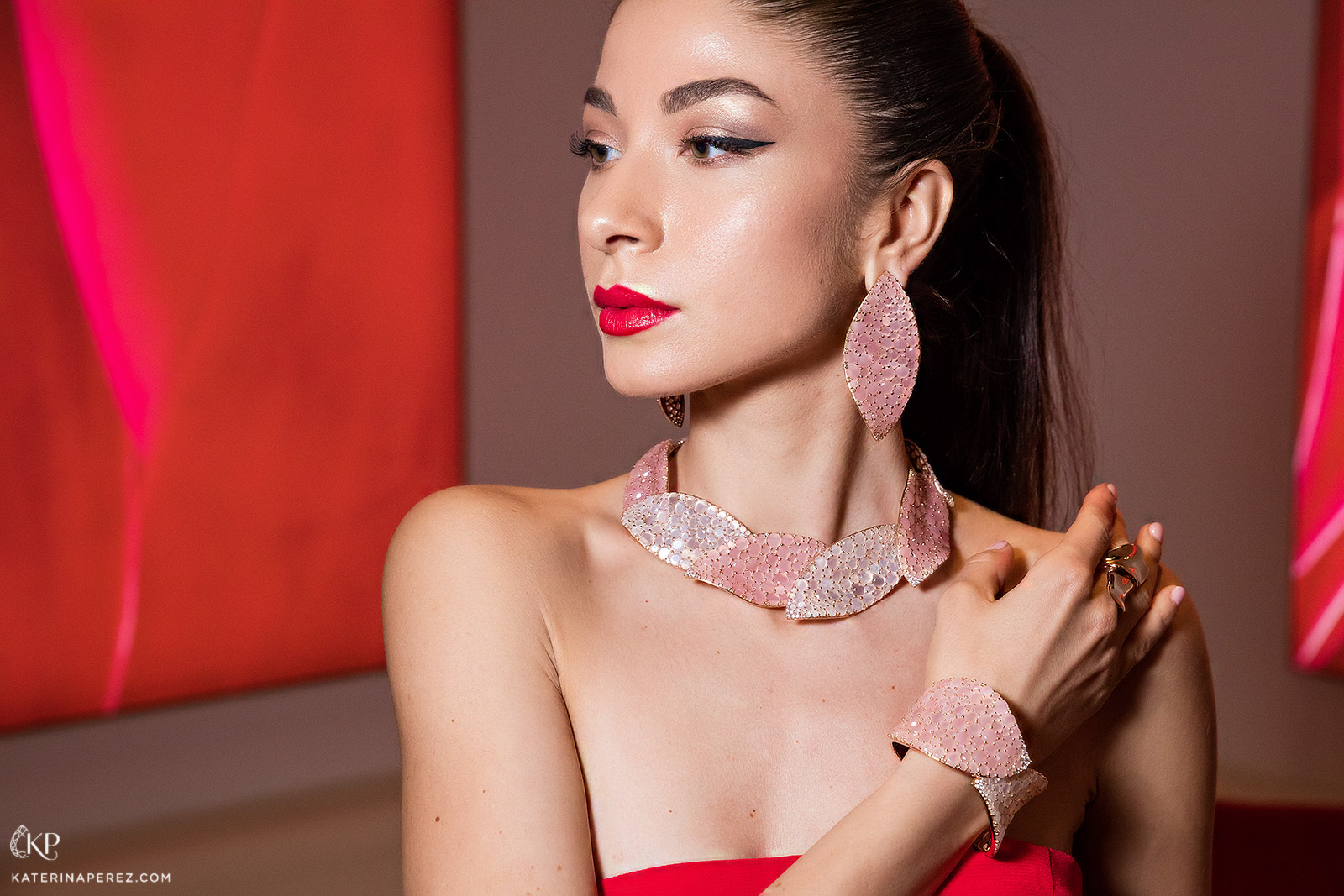 Short necklaces provide an obvious advantage to the wearer: they can be worn more easily with any style of clothing, peeking suggestively from behind an open shirt, at the neckline of a crew cut top or elongating the neck while wearing a low-cut ensemble. I predict we will see much more of this type of necklaces over 2018, as it's practicality will win fans of fashion and simple styling alike.