Scouring the Spring/Summer 2019 catwalks, it is clear that certain themes and motifs will feature heavily in fashionable accessorising for the year ahead, and that a feminine, organic reverence for nature will be the order of the day.
Over the last two years there has been a slow but steady acceptance of the beauty of unpolished and uncut gemstones within the jewellery design pantheon. Philippe Pfeiffer, Natalie Dissel and Ornella Iannuzzi are among those who have been championing the beauty of raw gems as they appear in their crystalline form for many years. This trend has been cemented by Giambattista Valli and Etro's Spring/Summer 2019 catwalks, sending models down the runway with accessories that feature large, unfaceted gems or materials.
Straight off the runway of Michael Kors, Altuzarra, Etro and Missoni comes a trend for wearing shells as a form of self-adornment. Carrying on this craze from last summer, when fashionistas flashed their shell jewellery on Instagram, this year the sea-inhabitants were worn in the form of statement earrings and pendants on the catwalks.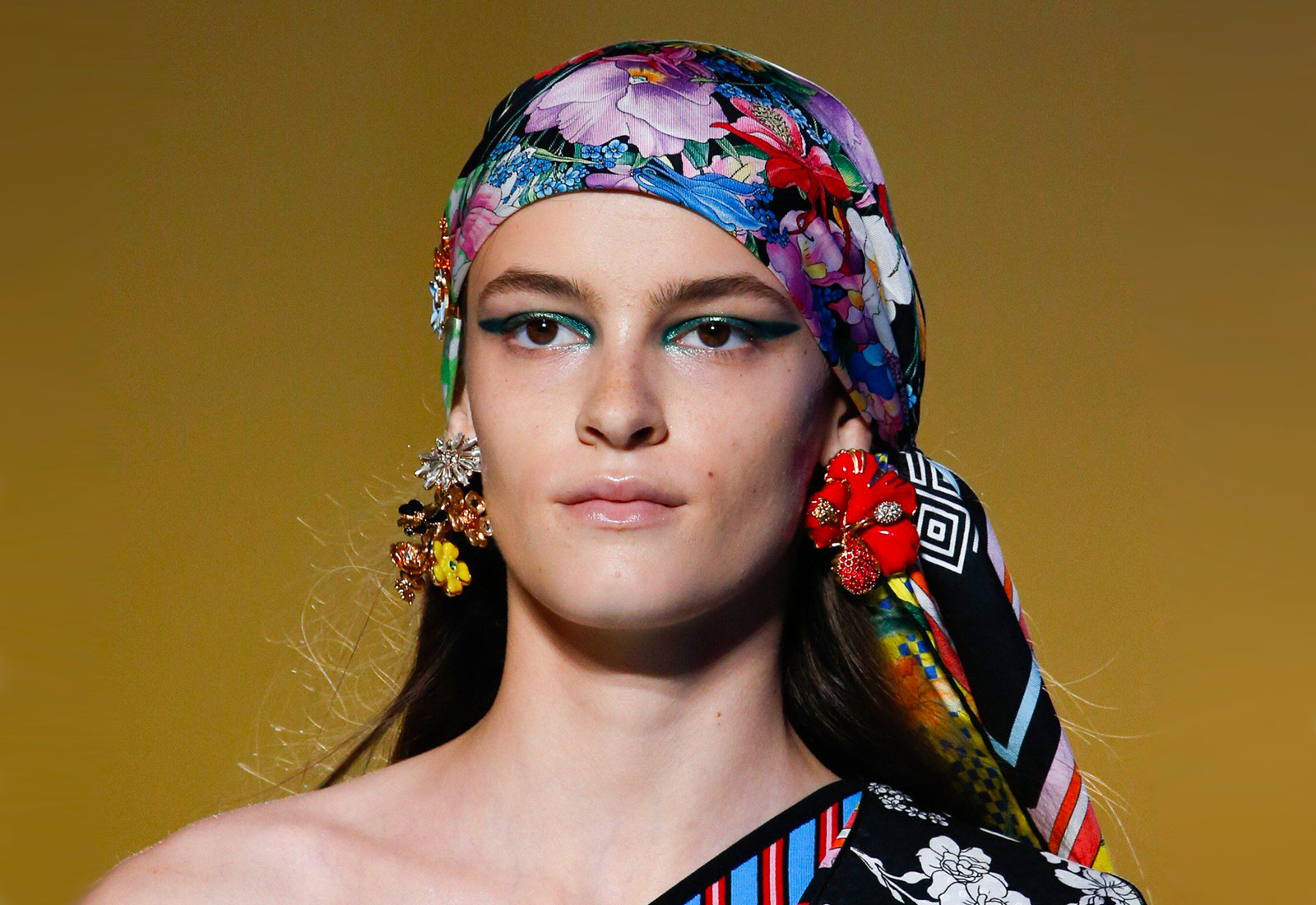 The most exotic of flowers flourish in the spring and summer - which is why jewellery designs worn in these seasons are often dominated by flora and fauna - and 2019 is no exception. On the runways at Versace, the models were bedecked in a rainbow of delicate flowers. It is by far one of the most common motifs in jewellery design, boasting a wealth of unique interpretations created by a variety of brands: from Boucheron, Van Cleef&Arpels, Chopard, Faberge, Bulgari or David Morris to Palmiero, SICIS, Lydia Courteille and Tabbah.
Another trend which has come to the forefront for 2019 (although it truly never goes out of style) are celestial shapes featuring precious decoration. As seen adorning the models at Ralph Lauren, the mostly colourless designs are shining bright courtesy of Venyx, Carol Kauffmann, Moritz Glik and Diane Kordas, with an emphasis on diamonds - emulating the shining white light of stars. The geometric form of this trend is given a softer and more literal edge than in previous seasons, with Jessica McCormack's barrettes also alluding to one of the jewellery form and design trends which will feature in an upcoming article: fine jewellery hair accessories, and the rejection of traditional ways of wearing diamonds.
In recent seasons, geometry and abstract shapes have dominated jewellery trends, but this hyper futuristic theme has been softened - and we are seeing a return to celebrating the beauty found in nature around us through fine jewellery.