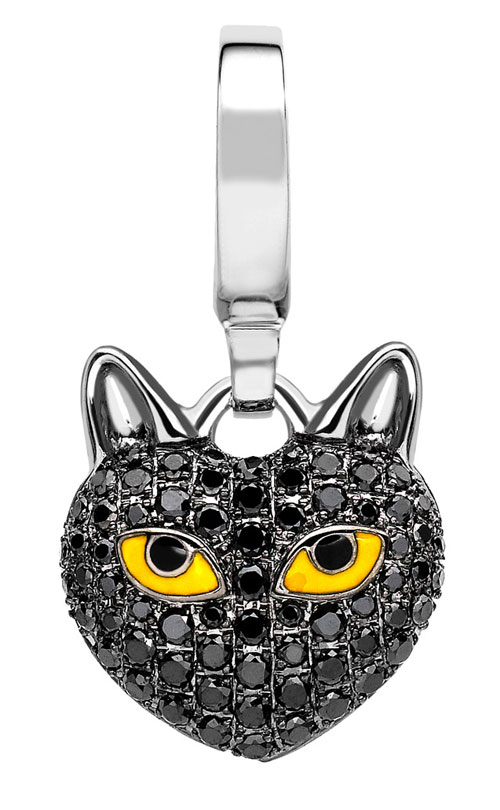 ARTS' Cat Charm in white gold and black diamonds £1,500
Inspired by the charming and beloved creatures who inhabit the British countryside: a cute red fox, a badger and a black cat, the ARTS' collection of charms and pendants by Theo Fennell is due to expand this autumn.
Out of the three new additions, it is the cat charm that caught my eye immediately. The black feline has mysterious look in her eyes painted with yellow enamel. The look that perfectly reflects her enigmatic nature is bewitching and makes it hard to resist temptation of adorning oneself with such jewel.
Crafted from 18K white gold and finished with black diamonds, the cat charm( 25mm height) and the pendant (31mm height) are limited to an edition of 50 each. The unique number is engraved on the reverse of the jewel along with a distinctive paw print motif.
While the pendants are still in production, you have a chance to reserve a lucky number for yourself.
Starting from September the Cat charm and pendant will be sold exclusively at the prestigious London department store Harrods for the duration of 6 months.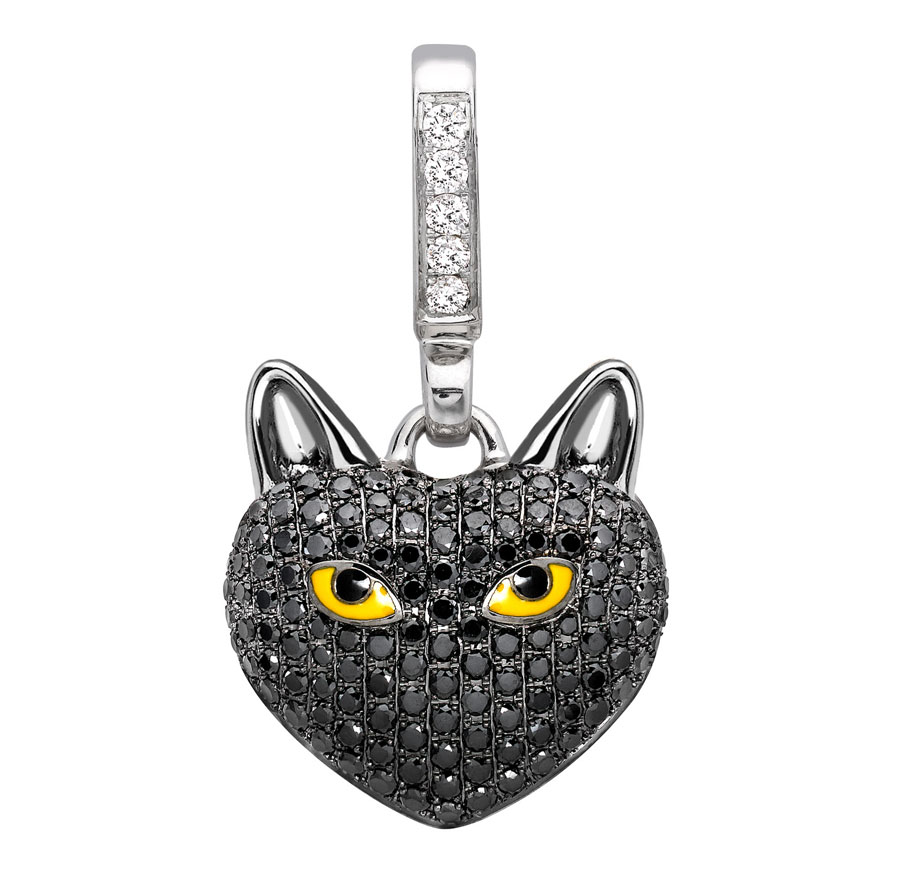 ARTS' cat pendant – £2,800