The appeal of transformable jewellery is abundant; firstly, the wearer is achieving two or even more different looks from one precious piece. Secondly, the opportunity to customise and further personalise your collection is one which excites most jewellery aficionados and helps to match jewellery to different occasions. Thirdly, transformable pieces range wildly in variety and type: from designs which can be completely reconfigured, to pieces which can be added to - or have elements removed - creating different designs that reflect one's mood.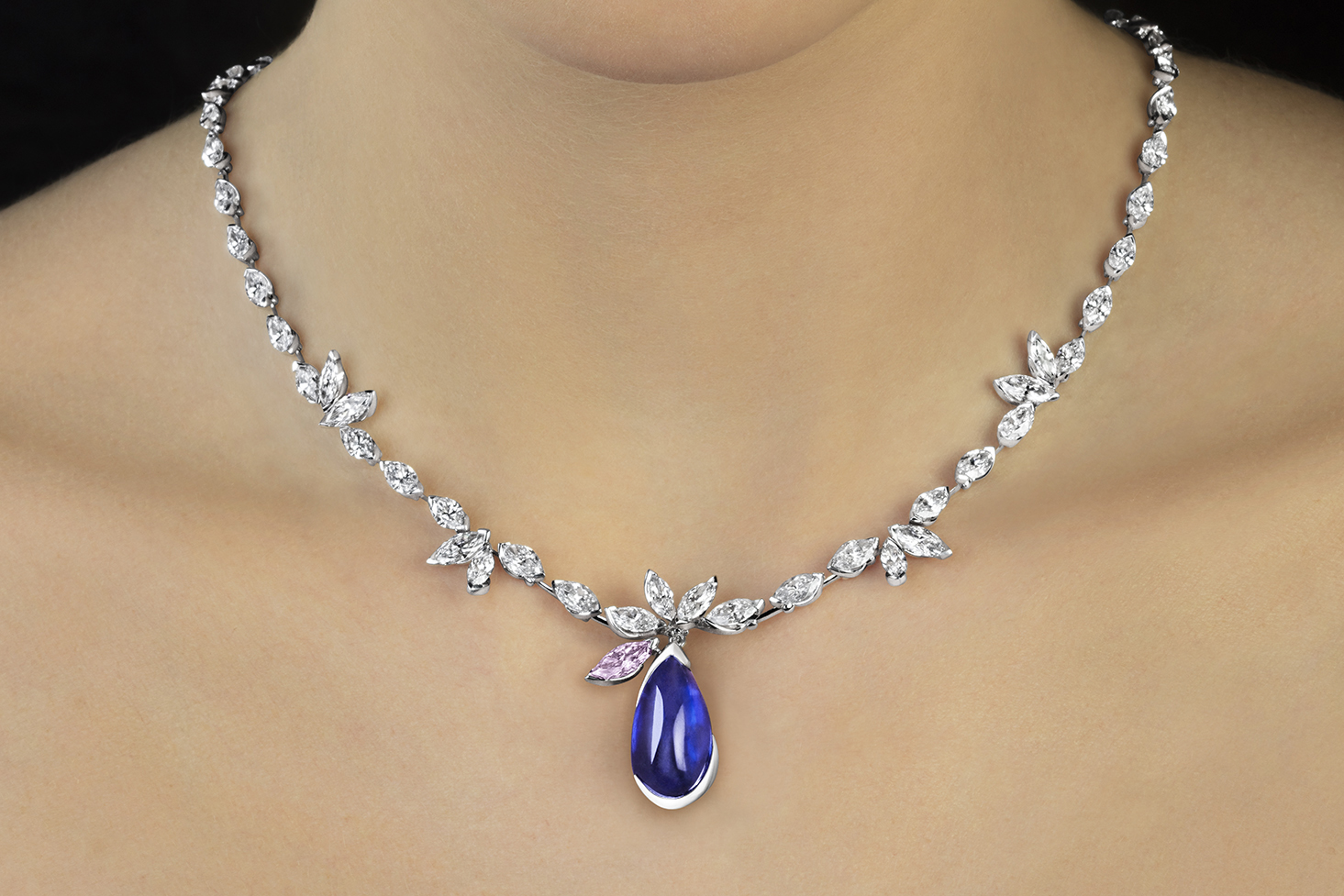 The most common type of transformable jewellery is necklaces or earrings which have a pendulous, removable drop attachment. Although this is the simplest form of transformable design, it offers quite dramatic variation in achievable styles. During Paris Haute Couture week, Alexandre Reza presented his unique diamond collar necklace with a removable cabochon sapphire drop. Piaget also showcased an emerald and diamond necklace as a part of their 'Sunlight Escape' collection which provided the option of removing the large pendant, and wearing the diamond necklace on its own.
Boucheron's simple nod to the transformable trend comes in the form of the 'Cigale des Neiges' detachable cicada motif, set with a 3.07 carat kite diamond, pavéd with diamonds on white gold. This piece can be worn alone, or attached to the chalcedony bead tassel necklace which Boucheron have created, meaning that the Cicada ornament acts as a bolero tie collecting the two bead strands together.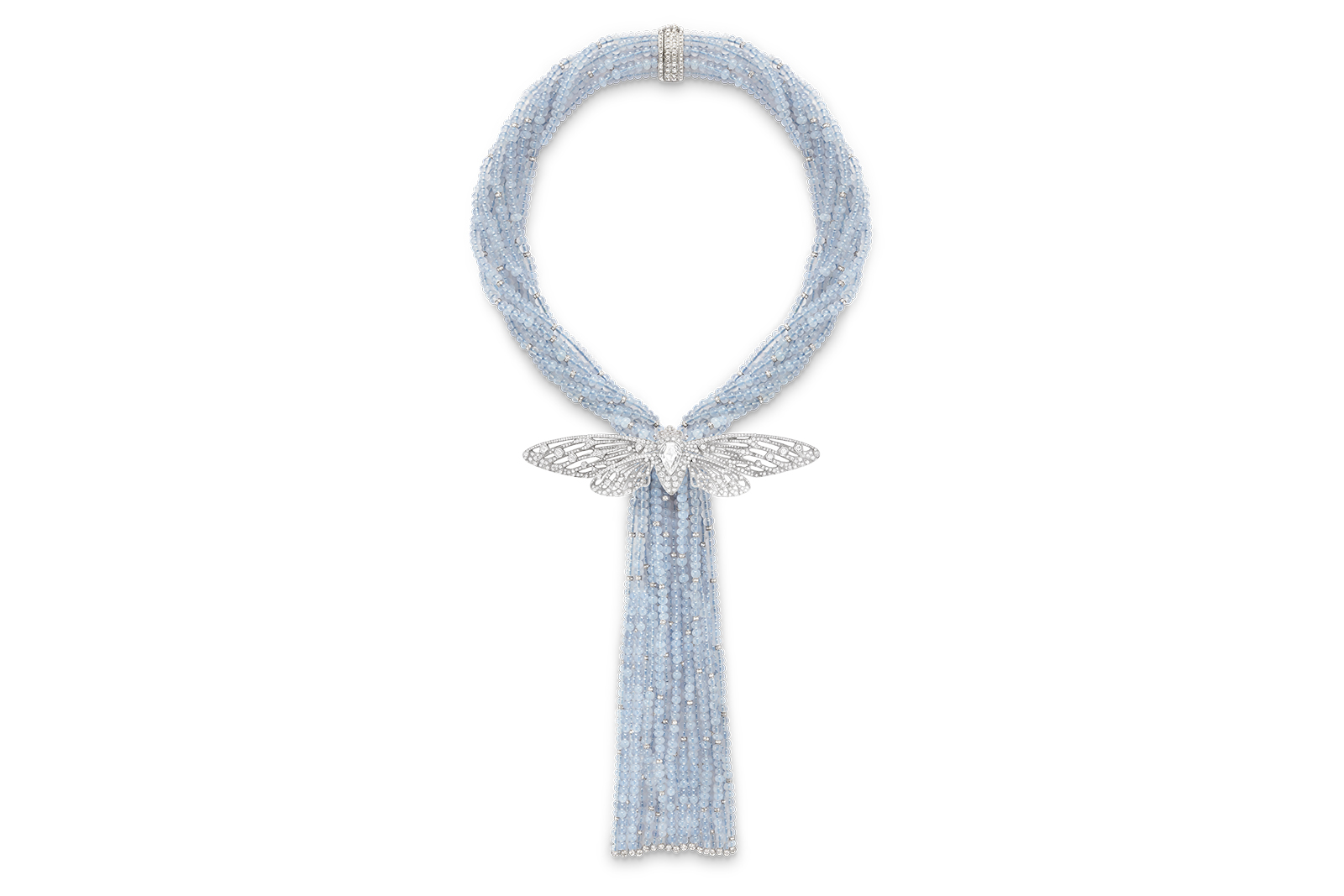 Renowned diamantaire
De Beers
have produced a remarkable transformable necklace which debuted at Paris Haute Couture week in the shape of a medallion. Inspired by the sacred ankh, the 'Ra' piece is comprised of a 3 carat yellow diamond, set on a sautoir chain of yellow round brilliant-cut diamonds, with colourless marquise and princess cut diamonds suspended between white pavé motifs. The detachable central and outer motif means that this medallion can be worn in multiple ways - either as a pendant or brooch - while the chain can also be worn on its own.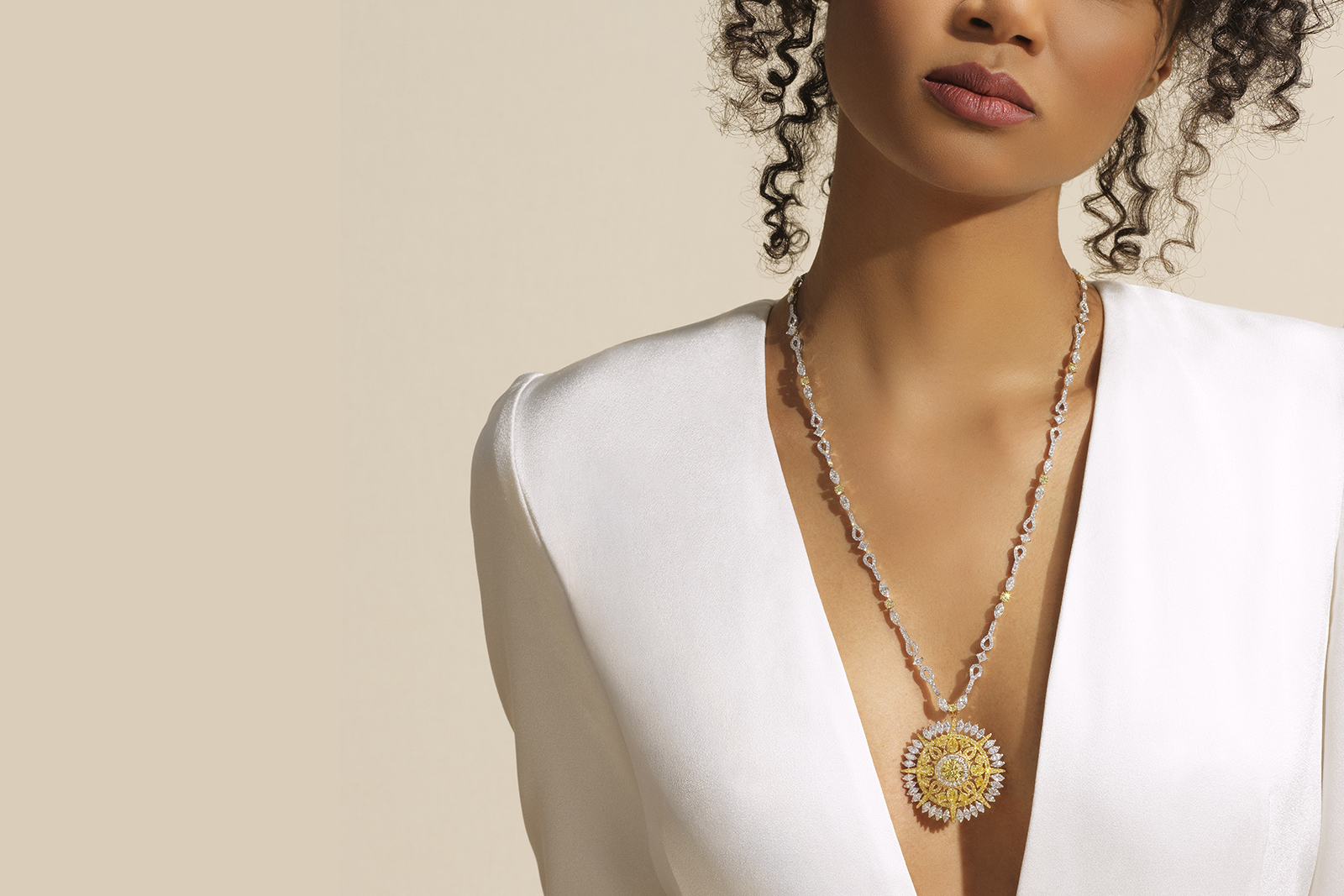 Another complex approach to transformable fine jewellery was taken by Anna Hu, whose 'Papillion du Blanc' 12.66 carat marquise cut diamond ring shaped as a butterfly is comprised of three different elements. Both wings and the central diamond motif are all separate rings that can be worn in six ways, adorning fingers on the same hand or split across two hands.
400 year old Mellerio dits Meller lay claim to being the oldest family run company in Europe, but this devotion to tradition has not stopped the brand from embracing new trends. Their 'Madre Perla' drop earrings from their latest haute Joaillerie collection 'Isola Bella' feature three sets of sapphire, diamond and pearl hoops. Each of these can be detached and worn combined or separately, allowing for a total of seven variations of this transformable fine jewellery piece.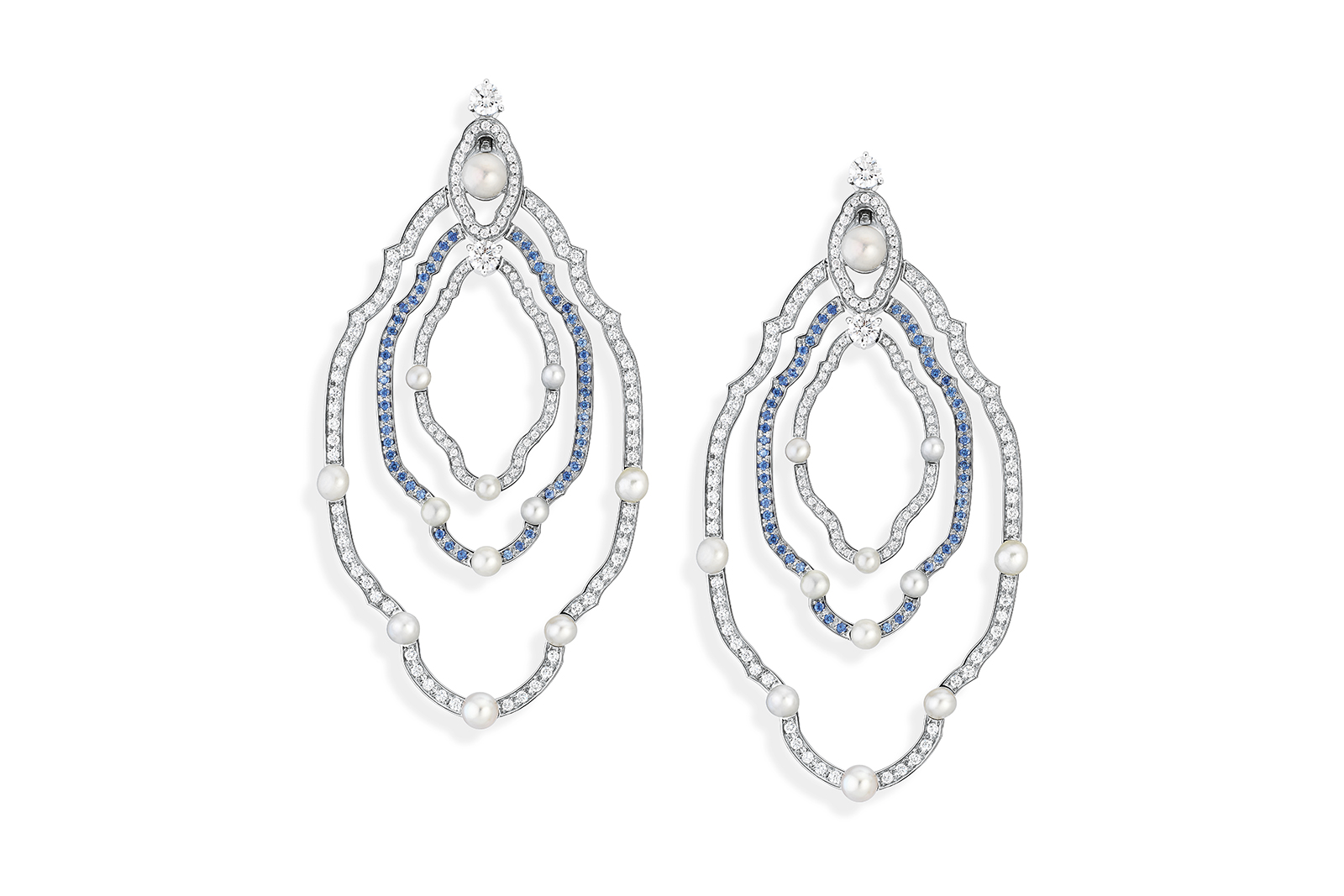 The 'Plumage d'Or' necklace and matching brooch from Van Cleef & Arpels offer a uniquely transformable high jewellery experience, with detachable central palmette which can be interchanged between the two jewellery novelties. One features a colourless diamond flower motif with a Fancy Vivid Orangey Yellow 'frill', the other design is an emerald cut Fancy Vivid Orangey Yellow diamond of 3.31 carat surrounded by accenting colourless diamonds. This piece is just one of many transformable jewels that enrich the new 'Quatre Contes de Grimm' high jewellery collection.
Jewels that can be worn in multiple ways showcase the ingenuity a designer to their fullest, both in the mechanics and the aesthetics of the pieces created. They also add an element of fun and excitement of novelty to high jewellery, which can often be missed in the seriousness and glamour surrounding these luxury pieces.