Literal interpretations of garden features are the easiest of all to come across, with leaves, greens and floral motifs abound within fine jewellery. Some jewellery collections stray from simply emulating nature, and reinterpret the motifs, codes or even characteristics of nature so as to present a unique approach to the theme of the garden.
In one of the highest calibre and most extravagant versions of garden inspired jewellery, Dior's 'Dior à Versailles, Côté Jardins' collection launched in 2017 presents the gardens of the palace of Versailles, resplendent in all gemstone colours imaginable, combining a multitude of gemstone cuts to accurately represent the wild and varied flowers of this spectacular garden. The Fabergé 'Secret Garden' collection introduced in 2015 captures a similarly colourful explosion of blossoming flowers, evocative of Russian artist Marc Chagall's depiction of rich bouquets.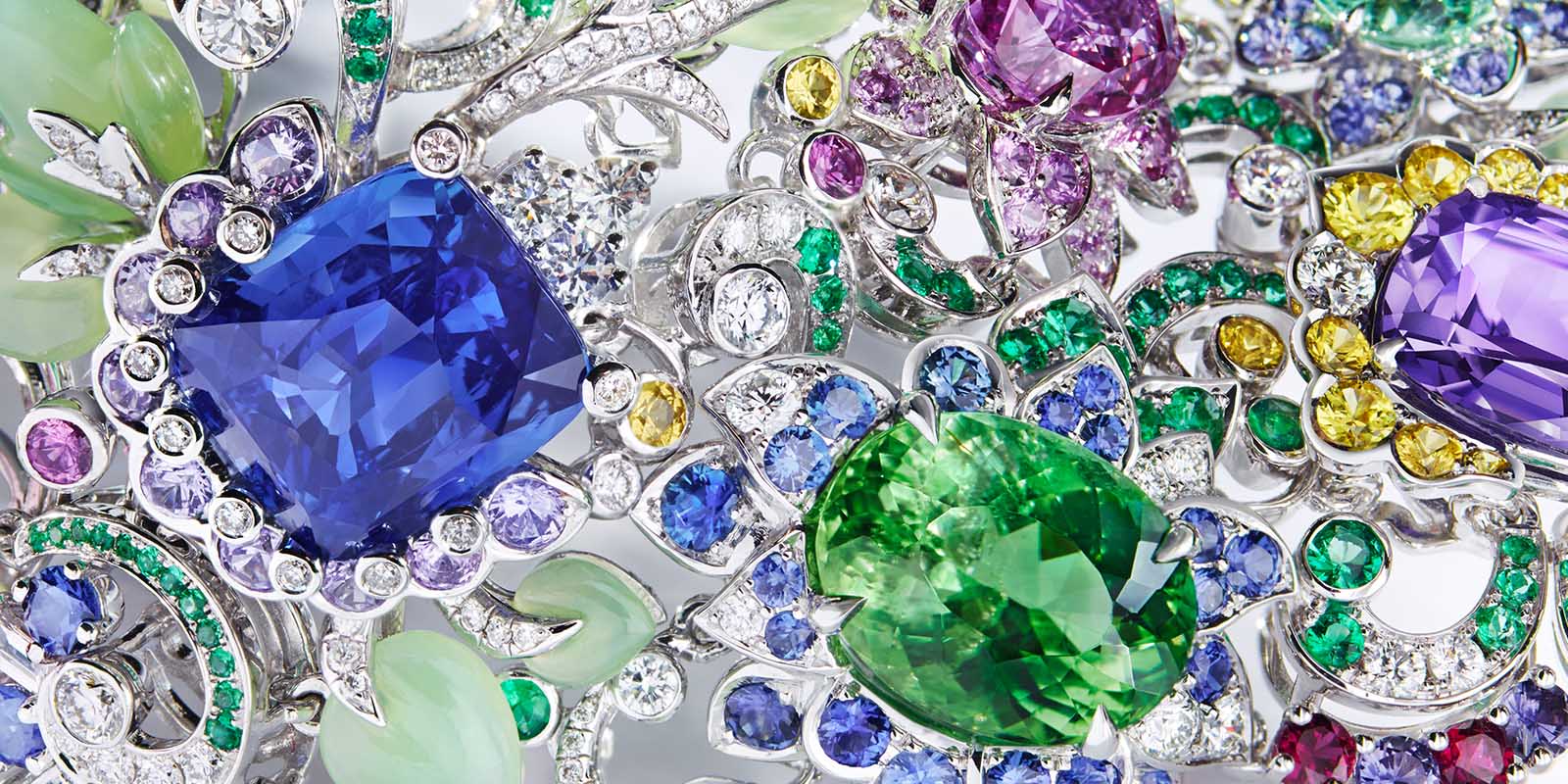 Italian brands are especially fond of producing garden inspired fine jewellery: Bulgari, Pasquale Bruni, and Roberto Coin each offer their own variation on this theme. The jewellery in Bulgari's 'Giardini Italiani' collection attends to all of the signatures and design motifs of the Italian house. The pieces in the collection celebrate the secret, private gardens of the Mediterranean which are hidden to most, but which contain an abundance of colour, life and stories.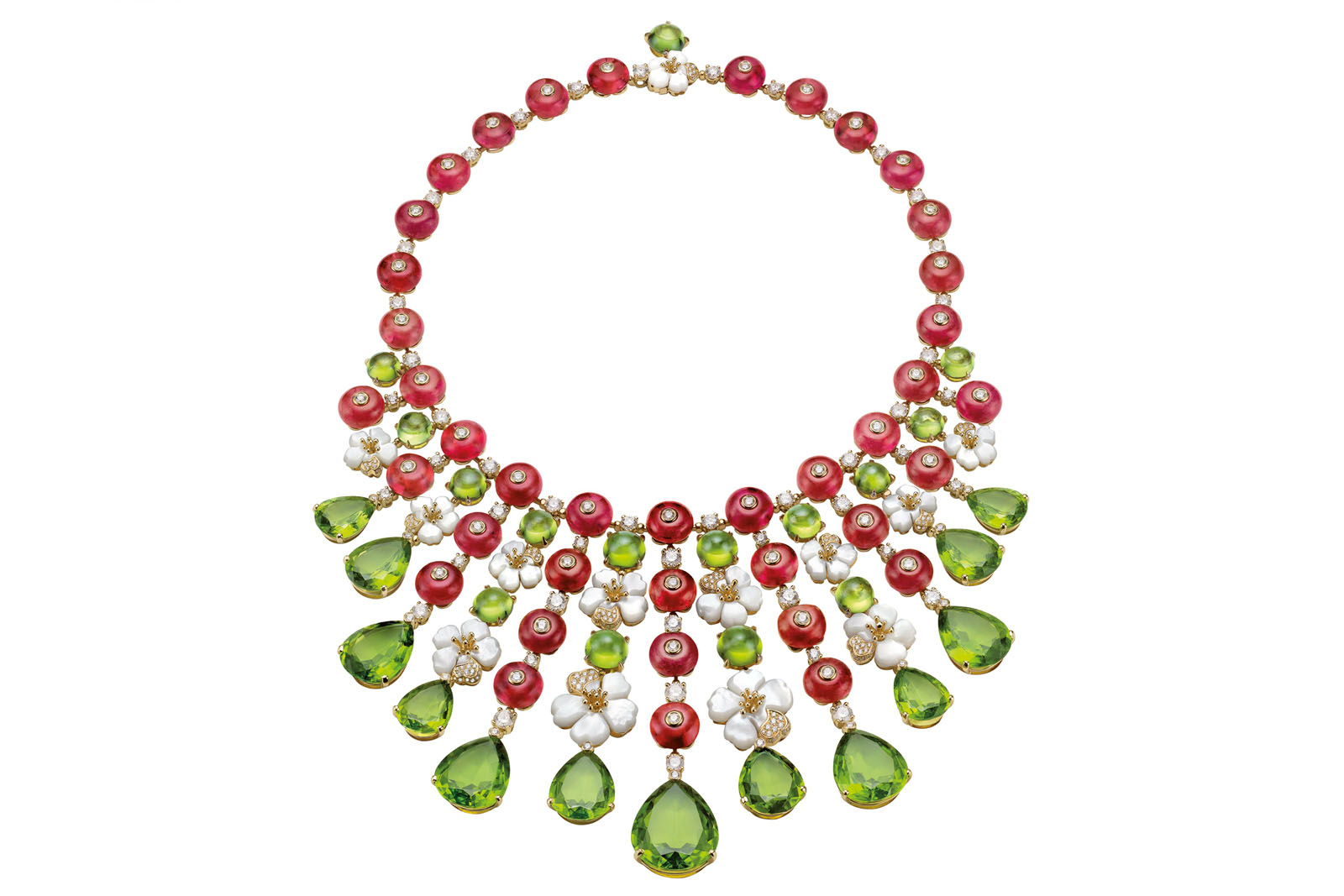 Pasquale Bruni chose to create a selection of precious leaves in their 'Giardini Segreti' collection: some are comprised of pure gold, some are embellished with diamonds, while others are decorated with coloured gemstones. On the other hand, Roberto Coin features enormous, faceted gems in his 'Secret Garden' collection; set in pendants, earrings and rings decorated with miniature bejewelled animals and flowers. This fairytale version of a garden is rich in its femininity and playfulness.
Conversely, Tomasz Donocik's 'Garden of Good & Evil' line combines the delicate beauty of flowers with their aggressive and poisonous counterparts: consider the Venus fly trap juxtaposed with snowbells. This is comfortably the most androgynous garden themed collection which I have found in high jewellery - eschewing the expected fusion of bright colours and copious petals for minimal and chic design.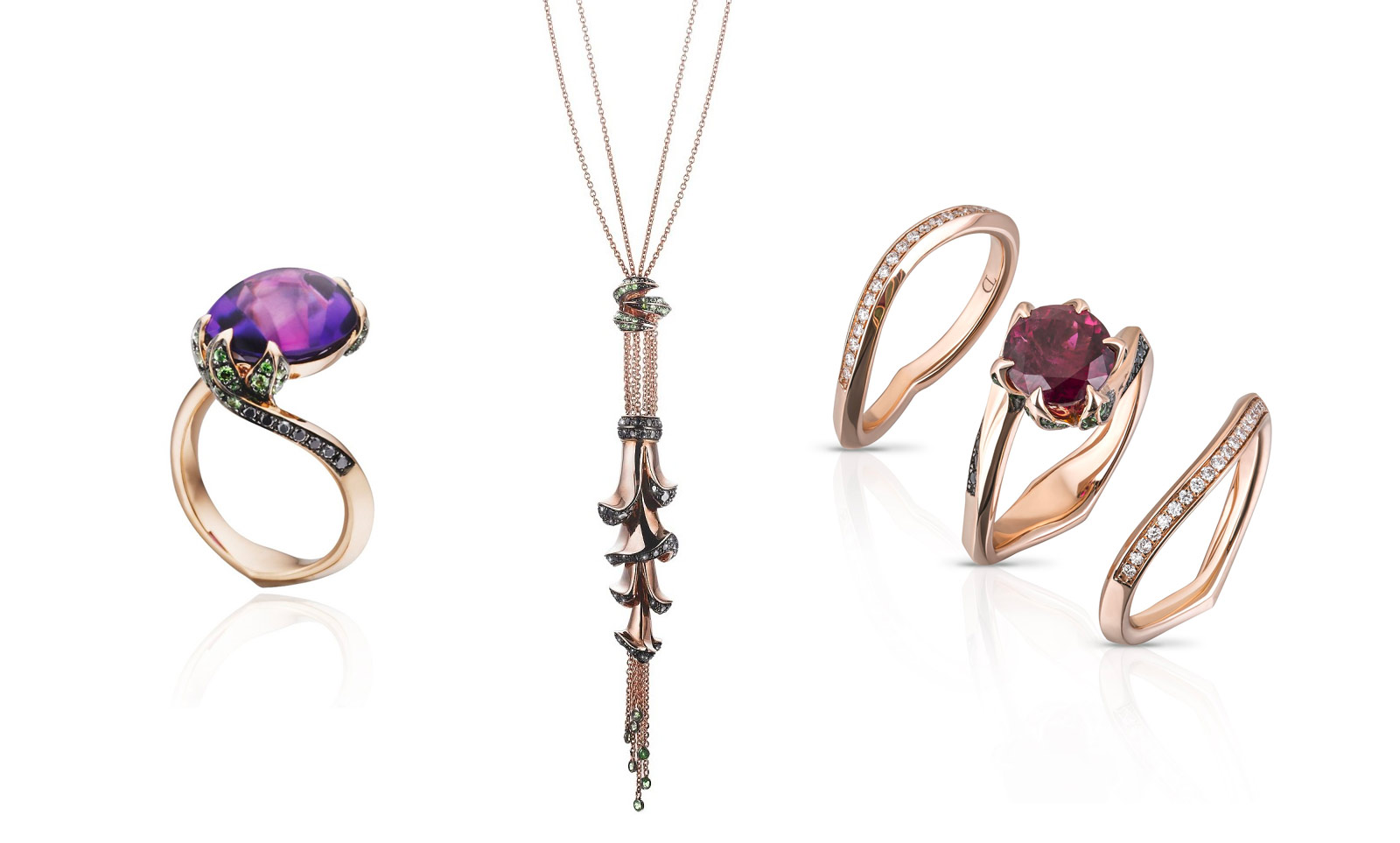 Another alternative to the expected representation of the garden theme is presented by Gumuchian, who invite you to their garden party. Transformative magic happens there: "carbon becomes a diamond, metal becomes art and you shine as your most radiant self," says the brand of their 'Secret Garden' collection. Far removed from the leaves, flowers and creatures which feature in many garden themed jewellery lines, here we are presented with diamond bedecked gates and architectural motifs as a focus for the design of this fine jewellery. Just as unusually, Chateau Euphorie's collection of the same name is a tribute to a mystical French garden at night; incorporating black gold, tanzanites and black diamonds within the arabesque curling tendrils which star in these designs.
One of the most extreme and extraordinary jewelled depictions of the garden theme in fine jewellery is the 'Secret Garden' jewellery box by Solange Azagury-Partridge – although categorising this piece simply as a 'jewellery box' is an immense understatement. From the 'Metamorphosis' collection, the piece itself transforms into several different jewels: the enamel plique-à-jour walls can be taken apart to form two cuffs, the floor is paved with diamond, opal and obsidian and the centre can be removed to transform into a pendant. Not only that, but this miniature orangerie sits on a lotus leaf made of rose quartz and aventurine.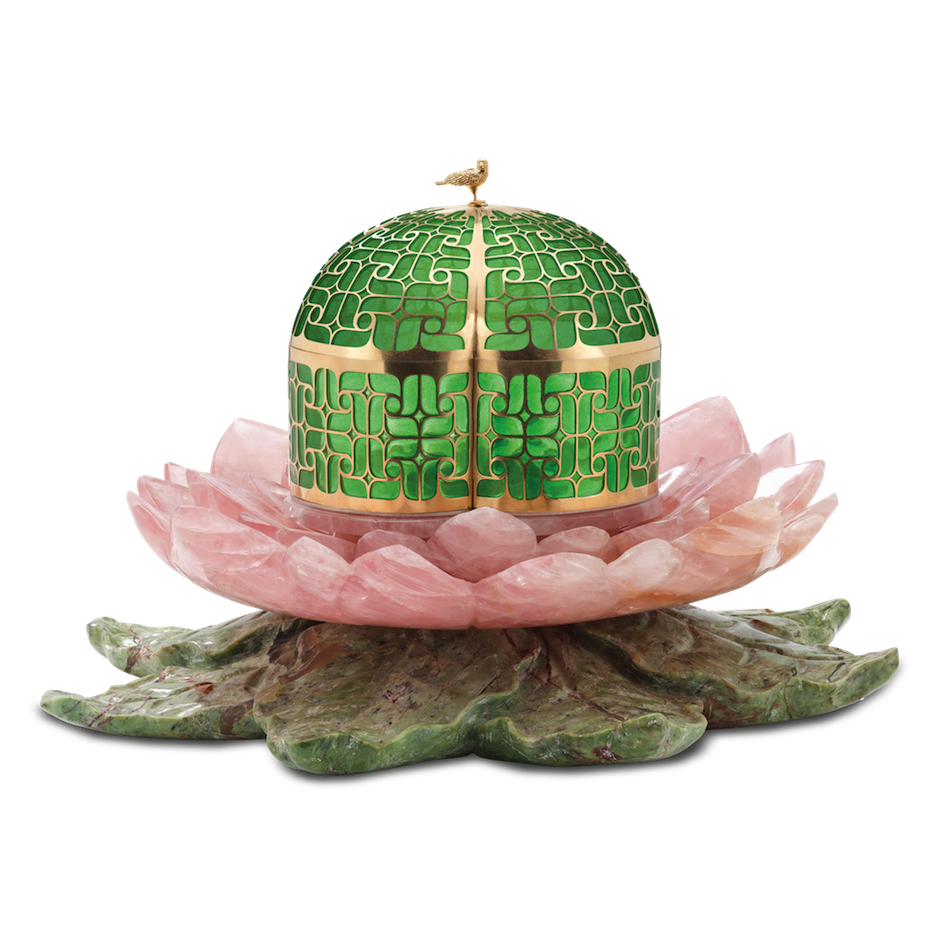 Although it's difficult to contest that representations of gardens are a trend in jewellery, their presence is certainly as prolific as in any new trend. During the summer season, they become especially popular with jewellers and jewellery lovers alike, and this is a testament to the imaginations of the designers who are able to introduce new life into this well-established trope time and time again.