I don't believe we give enough credit to heritage luxury brands that must always balance the old and the new. Traditional creations are often about a connection to the past, family, and culture, whereas modern jewels are more individualistic, expressive and stackable for everyday wear. When designing its flagship showroom in New Delhi, Hazoorilal Legacy had to think carefully about how it was going to present both of these product facets without one overshadowing the other. I can promise you, having visited myself in July 2023, that they managed it beautifully!
Nestled within the retail hub of New Delhi in the South Extension neighbourhood, the Hazoorilal Legacy showroom is 10,000 sq ft, spread across two floors. Architecturally, it has a European aesthetic, with marble floors, soft lighting, framed artwork and chandeliers to add inviting, regal touches throughout. I also noticed the soothing instrumental music and lovely fragrances that permeated the space, like you're entering a comfortable cocoon. By the time I reached the gemmology and jewellery book library, I really felt like I had entered a tranquil oasis away from the hustle and bustle of New Delhi… quite the feat, considering the city is home to more than 32 million people!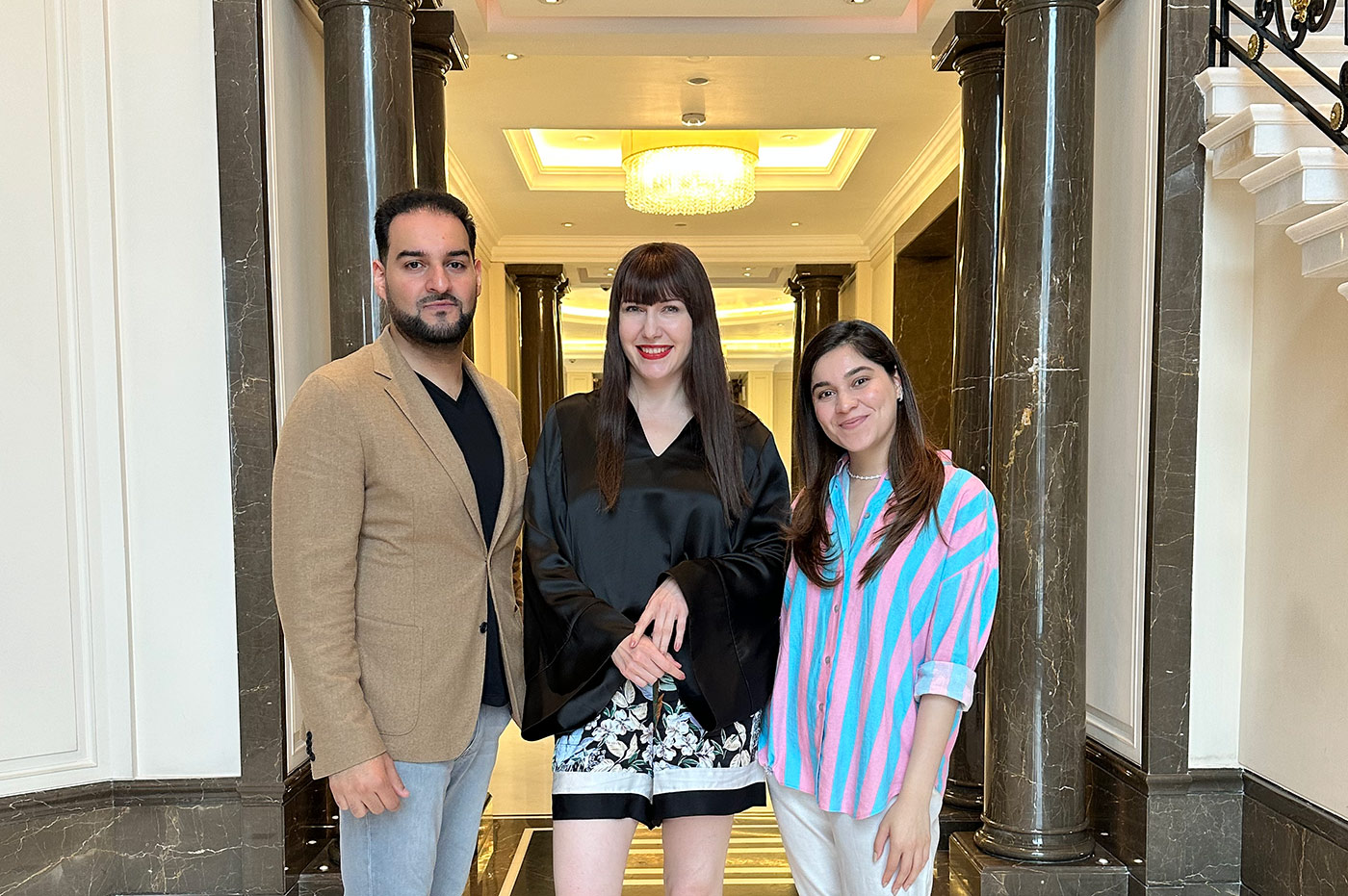 On one floor, there's a bridal lounge and a selection of yellow gold, diamond and polki jewellery, plus some statement luxury pieces with sizeable coloured gems from the Legacy collection. Should a future bride visit for an appointment, there's a private space where she can sit with her family to try pieces on. The other floor is dedicated to the brand's non-traditional designs, including bright enamel stacking rings and rectangular stackable bangles in the Bella collection; multi-sapphire and diamond-set Cuban link chains in the Zoori range, and the Arika offering with turquoise, coral and pearl designs. These playful and youthful pieces are envisioned by Sonal Narang, the brand's third-generation creative head, who understands that the next generation of customers wants stackable and layered jewels for day to night.
During my visit, I was also able to sit down with Rohan Narang, Sonal Narang and Armaan Narang, the business' third-generation director and associate director, who have been instrumental in powering the brand's digital presence. They told me about Hazoorilal Legacy's strong relationships with celebrities, including Bollywood stars Tara Sutaria and Athiya Shetty, who have been brand ambassadors, and social media influencers like Masoom Minawala, Dipa Khosla, House of Misu, Sanjana Batra and many more. Plus, the brand's jewellery was worn by actress Dia Mirza in a TV show called Made in Heaven on Amazon Prime, too!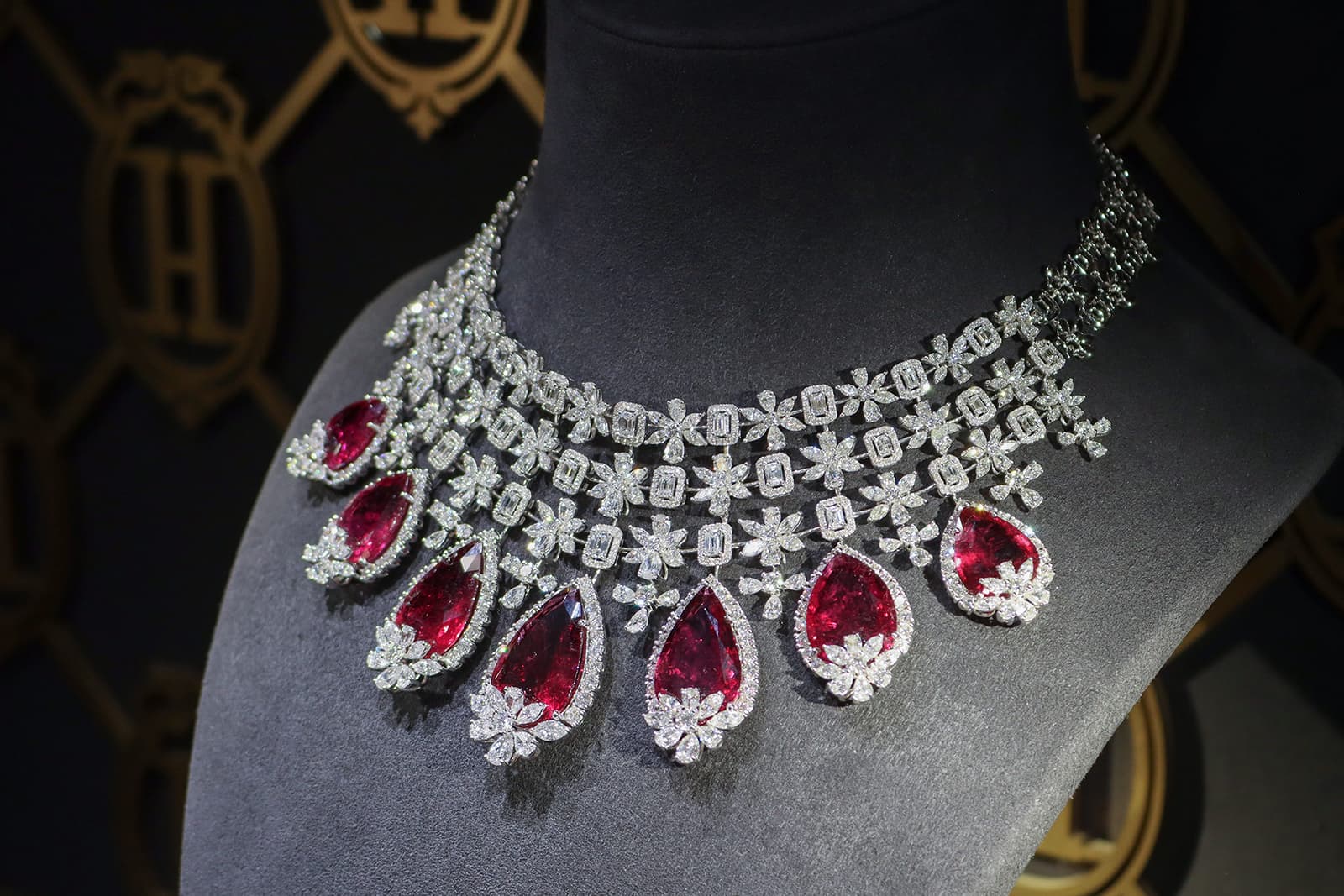 Katerina Perez: What do you think allows Hazoorilal Legacy to stand out from the crowd in the competitive Indian fine jewellery market?
Armaan Narang: At Hazoorilal Legacy, we don't see jewellery as a commodity or as a means to an end. For us, each piece of jewellery has its own story and persona; it's greater than the sum of its parts, which come together to form a tangible, unique work of art that is an extension of our knowledge, experience, and vision. We are a legacy of artists, jewellers and gemologists who pride ourselves on our passion, education, industry, and ethics, and we stand at the crossroads where the science of gemmology meets the artistry of jewellery making. This, combined with the generational expertise of a brand spanning over 70 years, is what helps us to stand out amidst the stiff competition.
KP: So much of your brand principles and ethos can be traced back to your grandfather, Hazoorilal Narang. What were the qualities that allowed him to succeed, and what has this instilled in you?
Rohan Narang: His versatility, diversity and dedication were a few of the qualities that propelled him on the path to success. With a knack for constant innovation, he ceaselessly renewed and reinvented, lending vintage appeal to contemporary designs. His motivating presence, utmost simplicity and humility continue to inspire many. All these qualities shaped our brand values, and we constantly try to maintain them. His profound adoration for precious gemstones shone brilliantly through his intricately crafted layered masterpieces, a legacy we proudly continue to nurture and excel in.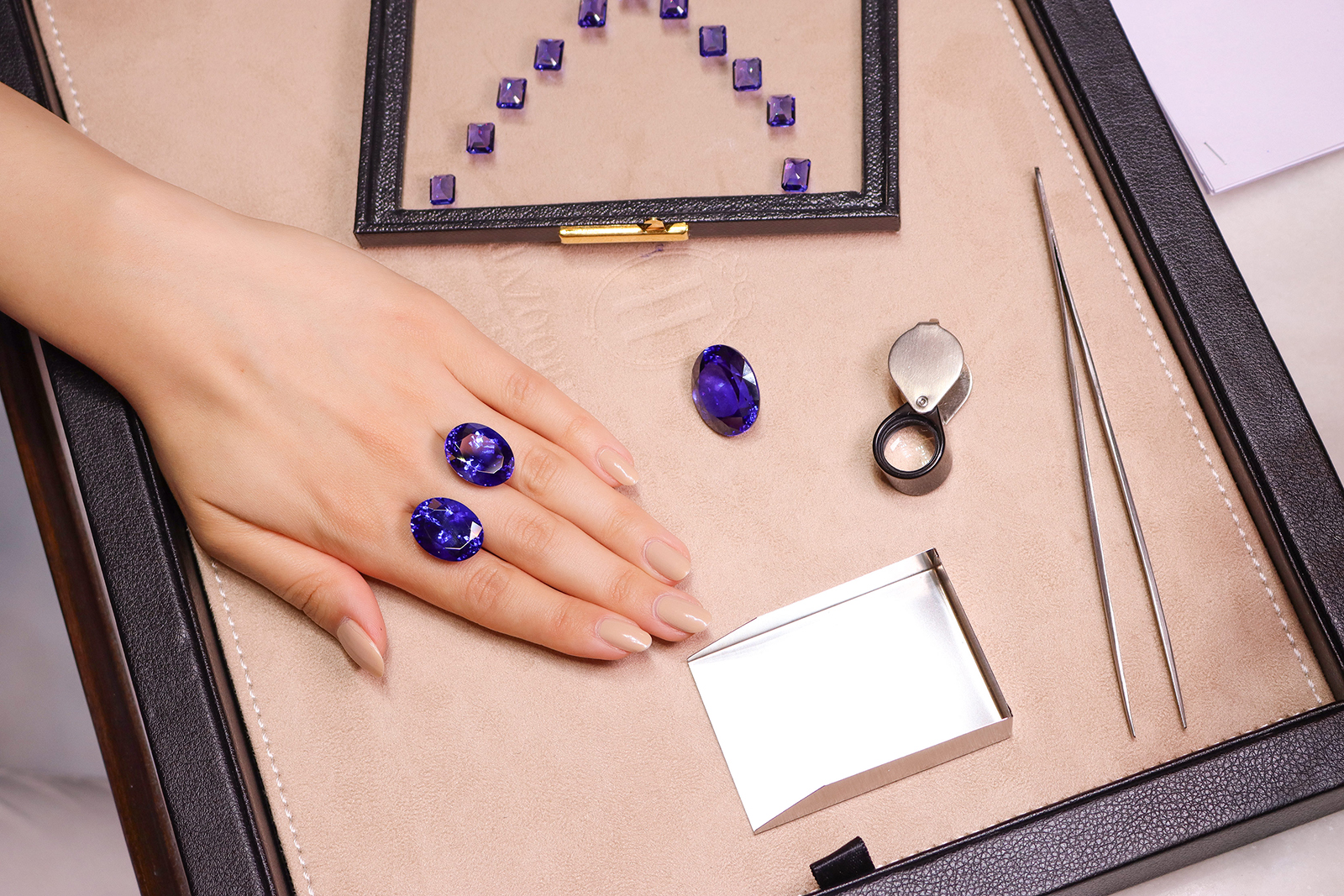 KP: What do your most loyal clients know you for? Is there a key collection you are especially proud of?
Armaan Narang: Hazoorilal Legacy is considered one of the foremost purveyors of opulent bridal luxury fine jewellery within the nation. Our presence extends across three categories: gold, polki, and diamonds, meticulously curated to cater to a diverse spectrum of connoisseurs. Our Legacy collection is synonymous with Hazoorilal Legacy. Comprising bespoke, one-off creations that are meticulously designed, envisioned, and crafted in-house. We personally source only the finest layouts of gemstones and select only certified diamonds to ensure absolute quality, uniformity, and consistency throughout each piece. The legacy collection showcases industry-defining innovation and breaks the norms of high jewellery in India.
KP: What are some of the latest collections we should know about?
Sonal Narang: Our latest collection, Le Soirée, is the embodiment of extravagance. Each piece tells a unique story, brought to life through the brilliance of carefully selected gemstones and precision craftsmanship, highlighting every intricate detail and making it a timeless treasure to be passed on from one generation to another. One of our designs also won the Retail Jeweller India award for 'Best Bridal Diamond Jewellery of the Year 2023'. It's a contemporary high jewellery resurrection of the classic Sath Lada. This design is also worn by our brand ambassador and Bollywood actress Tara Sutaria in our flagship campaign, An Odyssey of Dreams. To us, it encapsulates the very definition of a modern bridal piece. Designed with seven layers of fancy-shaped brilliant-cut diamonds and delicate drops of fine Colombian emeralds, the set showcases a sense of timeless allure and beauty. Elsewhere, our latest everyday essentials collection, Zoori, was launched in May. It unleashes your creativity by mixing, matching and layering vibrant jewellery pieces to craft one-of-a-kind playful combinations that perfectly showcase your individual style. It is perfect for stacking.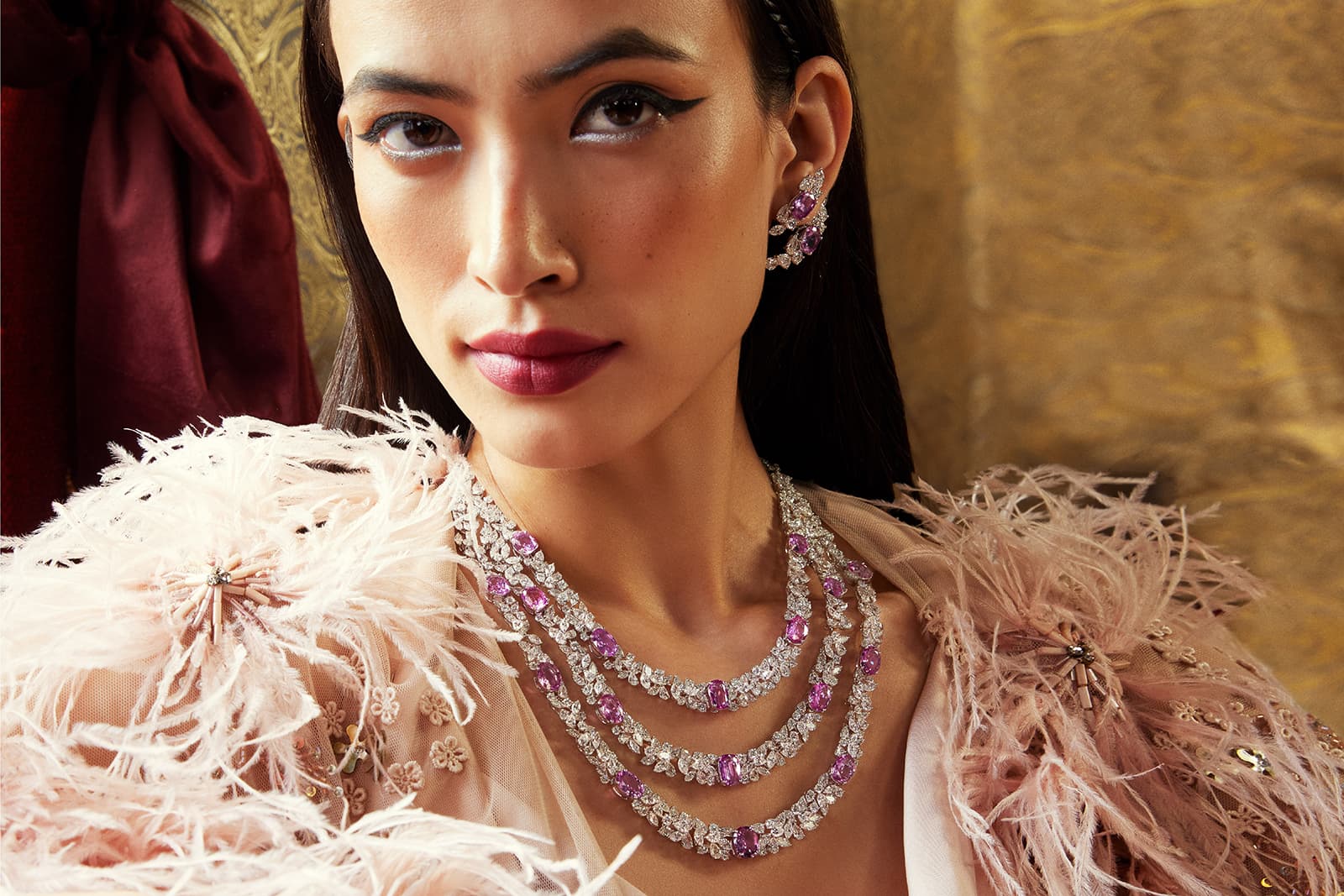 It's always important to me to spend time with brands and businesses who live and breathe jewellery as much as I do. You can't help but feel the passion for precious parures and traditional jewels with their Legacy collection when you step through the Hazoorilal Legacy doors in New Delhi, but then, there are its Zoori, Soul, Jardin and Bella collections for cool, fresh and modern looks too. Finding a brand that does both so beautifully is no mean feat, and I invite you to take a closer look.