Drawing on the traditional Italian jewellery-making techniques for which the brand has become well-known, as well as utilising the vibrant hues of precious stones, Marco Bicego has designed approximately 50 elegant and sophisticated, yet modern and trendy single-edition earrings, necklaces, rings and bracelets.
"ALTA is the most valuable jewellery collection that we have ever produced. For us, this is a natural evolution: a more extreme, more significant and richer interpretation of the magnificence of natural gemstones. Simultaneously, it is an ode to the incredible craftsmanship of our artisans working at our atelier in Trissino, Italy," Marco Bicego tells me.
Organic, natural forms, the beauty of 18k yellow gold and a range of multi-coloured gemstones (and diamonds) are essential components of the works, which are adorned with a variety of Florentine hand-engraving techniques. These have long been part of the brand's DNA and allow for precious metals to be imbued with a soft glowing effect. This also introduces a contrast between the matte surface of the gold and the sparkle of the diamonds.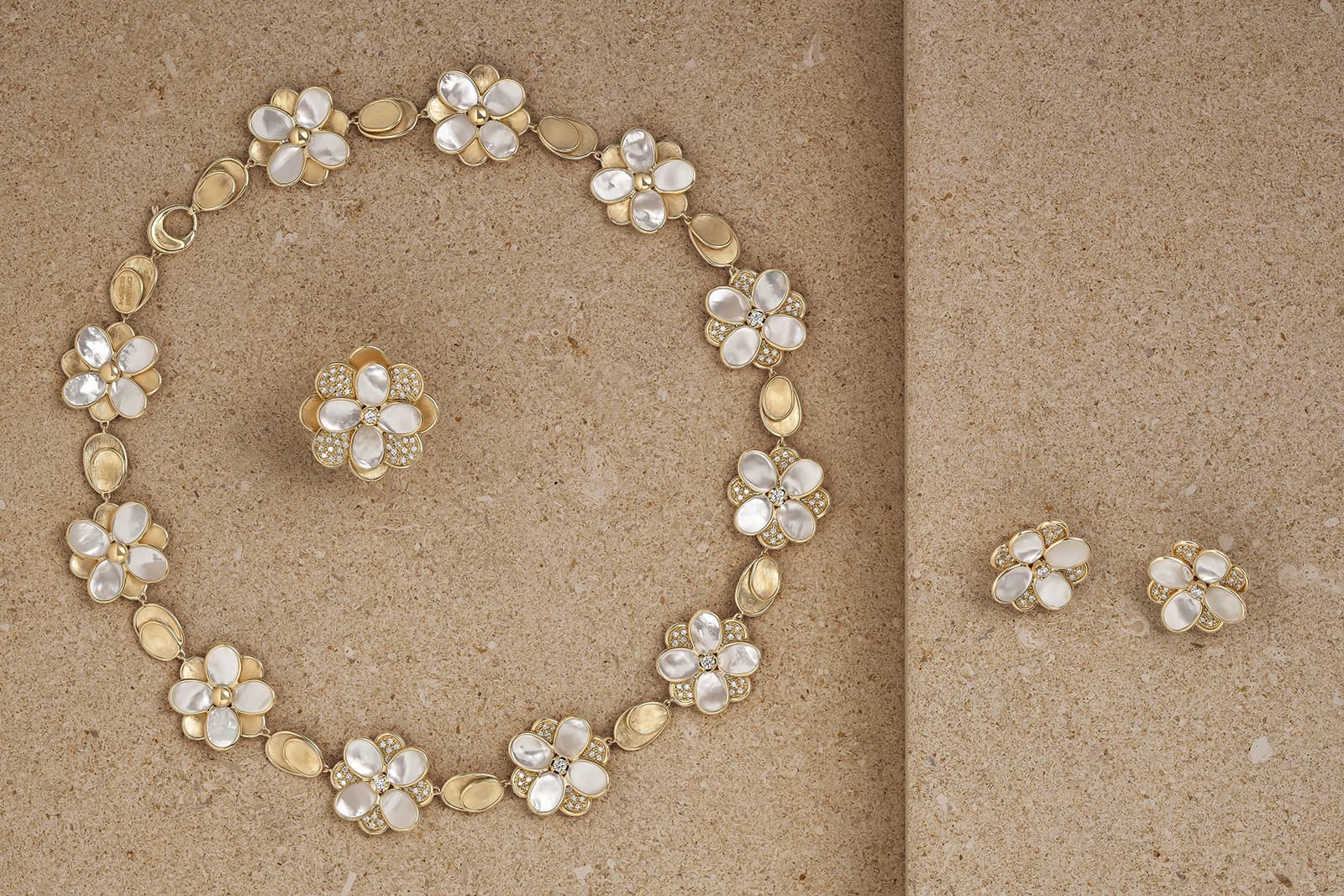 Those who are familiar with the work of Marco Bicego will have noticed the prevalence of the company's signature flat wire with a striped texture, which is also adopted in the ALTA collection. It can be seen on a diamond necklace and a pair of earrings made with Paraiba tourmalines. Consequently, the high jewellery collection is a potpourri of several dozen completely different styles of jewellery, which are logical extensions of the brand's most successful collections: Lunaria, Africa, Marrakech, and Petali, among others.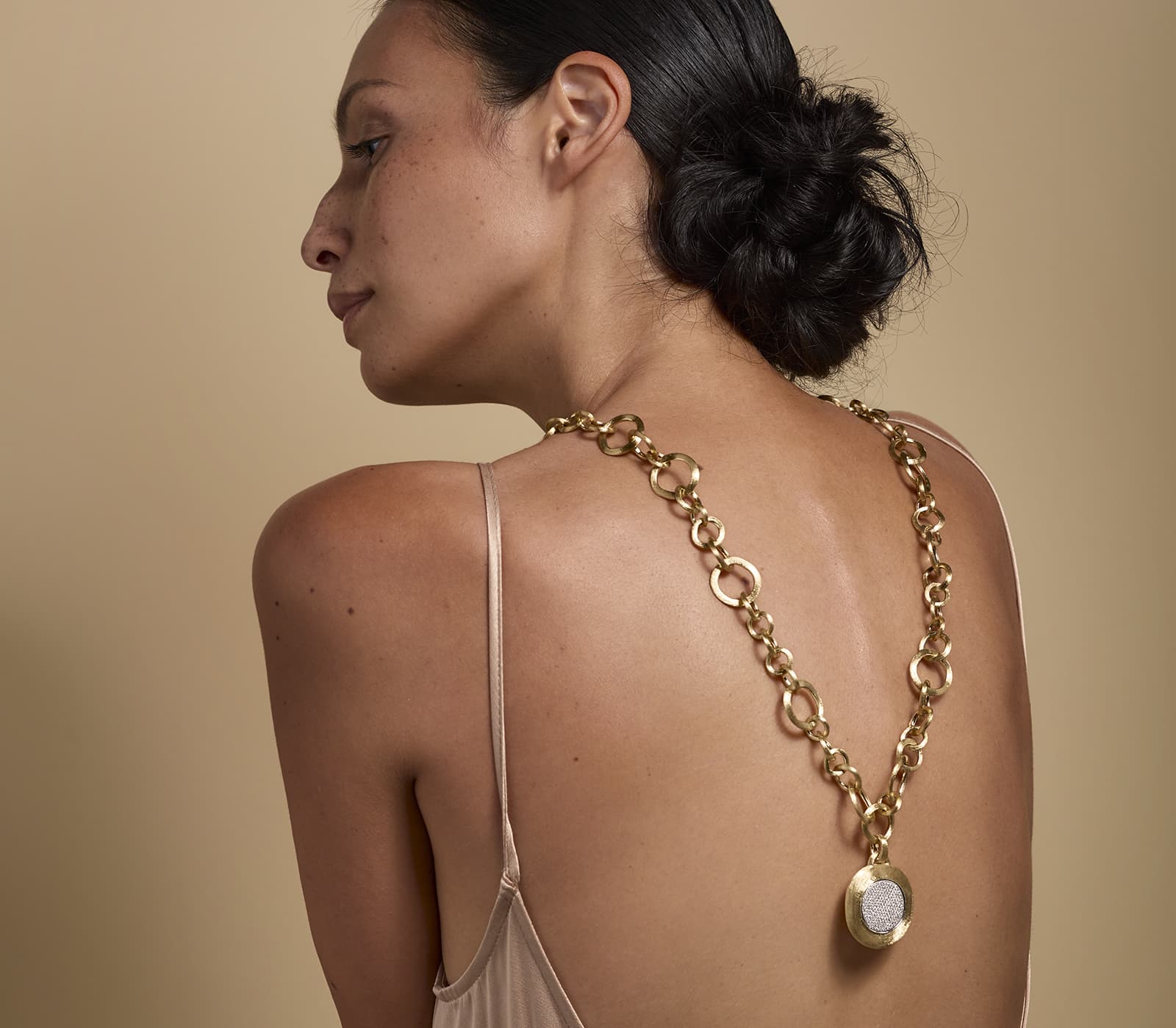 "We view high jewellery as the art of elevating precious stones. Nature, flowers, and leaves have always been sources of inspiration for me, and we still are very loyal to these concepts because they give us the chance to highlight the traditional handcrafting techniques we use," explains the brand's press release about the collection, quoting Mr Bicego.
It is also important to mention the intense research that was conducted by Marco Bicego's gemmology team, which has paid particular attention to the colour, weight, cut and shape of each gem as well as their inherent beauty. "We only work with natural, untreated and unheated stones," explains the company's founder. This approach greatly narrows down the range of precious stones that Marco can use to realise his creations, and is a reminder that gemstones are very much curated in high jewellery art.
ALTA collection pieces contain natural diamonds, sapphires, iolites, topazes, quartzes, amethysts, mixed tourmalines, aquamarines and even pearls. As you can see, this is a huge colour palette, which helps to create completely different combinations of stones, ones that delicately complement each other and contrast with each other.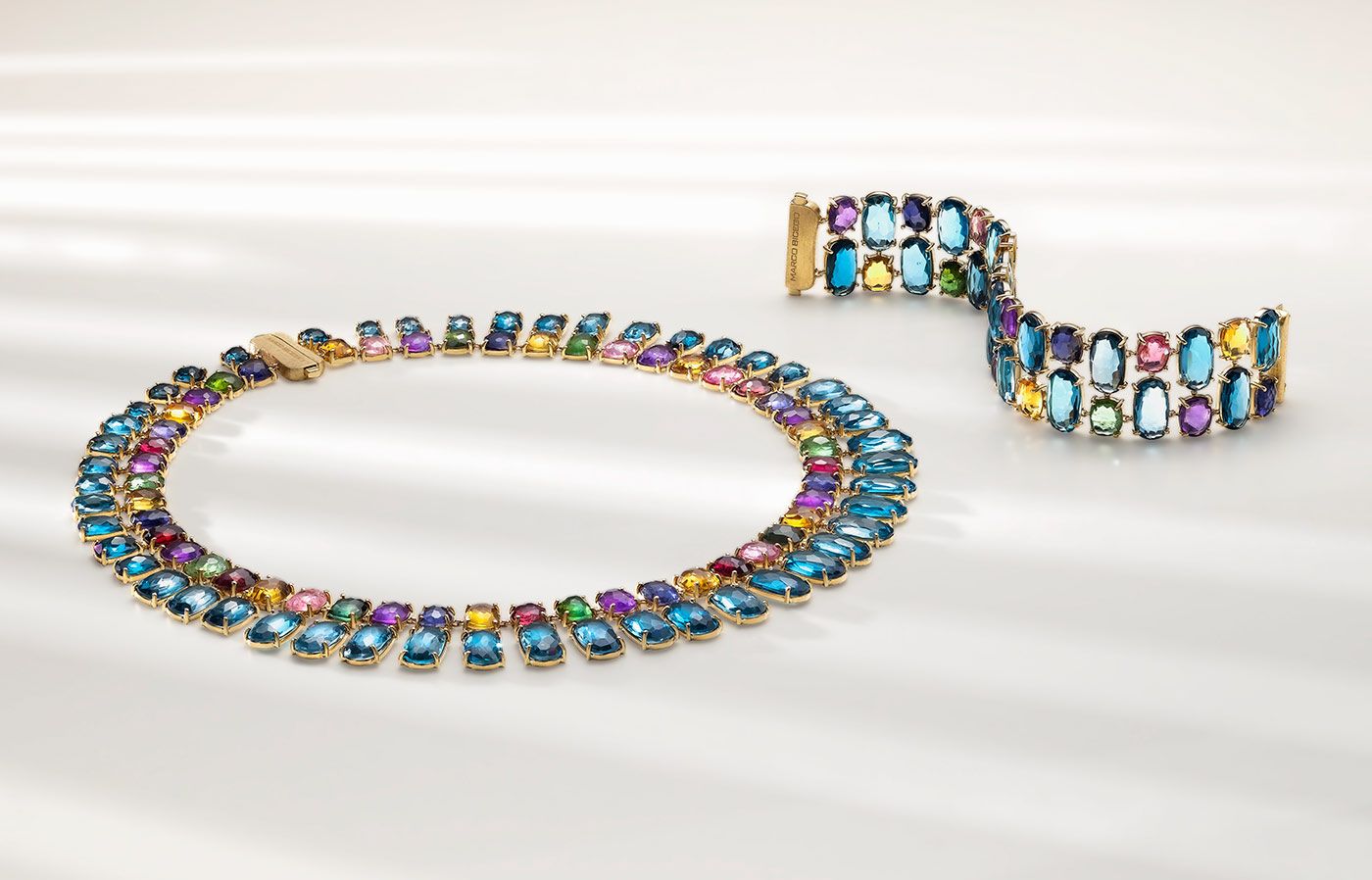 The brightest and most colourful set is the Murano necklace and wide bracelet, adorned with a variety of stones from citrines and amethysts to London topazes bordering them. And for connoisseurs of minimalism, Marco Bicego has prepared a special recipe for sophisticated beauty: matte gold combined with clusters of diamonds. This can be seen in the convertible briolette earrings, which have detachable and interchangeable pendants made of colourless briolette diamonds weighing a total of 107.28 carats. That means they can be worn in six different ways!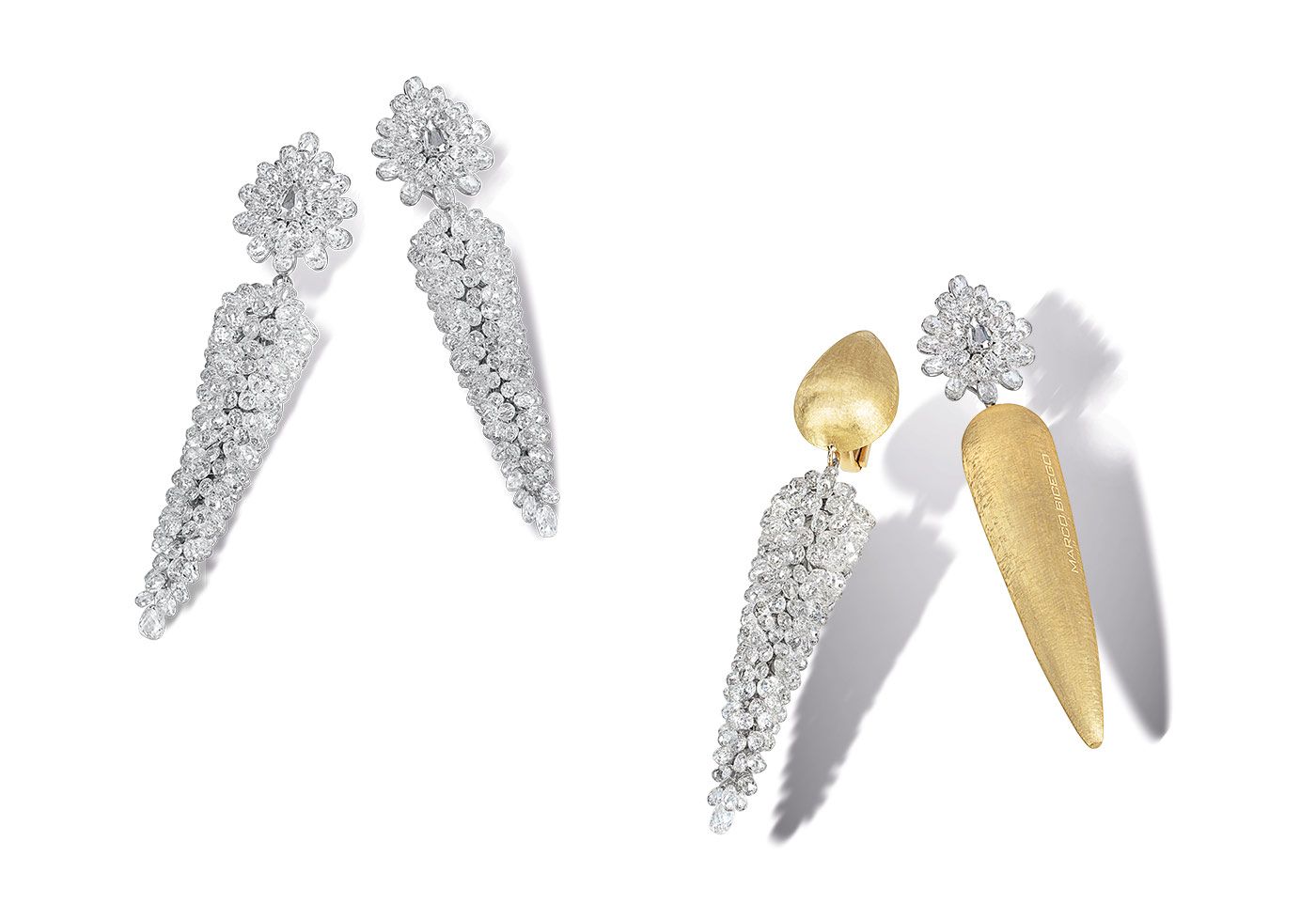 It is fair to say that Marco Bicego High Jewellery is not suitable for lovers of demure and diminutive pieces. At this company, value is placed on volume, scale and grandiosity… everything you need to express yourself as loudly as possible!