When I speak to brand owners about their luxury jewellery businesses, it is never too long before the conversation leads to gemstone colours. My passion for vibrant mineralogical hues is typically shared by high jewellers, and this is certainly the case for Niveet Nagpal, the president of Omi Privé. The brand was founded nearly 35 years ago by Omi and Preeti Nagpal, Niveet's parents, but its roots can be traced further back to the 19th century and the famous ruby mines of Myanmar. Today, it specialises in acquiring important gemstones - rare oddities of nature like grandidierite to great splashes of emerald, sapphire and ruby - and placing them in uniquely designed cocktail rings, earrings and pendants.
There's a curatorial element to Omi Privé that intrigues me. Nagpal and his team are constantly refining a collection of gemstones that incorporates specimens from around the world, including kaleidoscopic opals, colour-shifting alexandrites, deep purple spinels, Paraiba-type tourmalines, blue zircons and cobalt spinels. As the brand's website says: "We believe coloured gemstones are nature's finest works of art. And we treat them accordingly." These carefully chosen gems are then set into jewels, predominantly rings, which are hand-crafted in Southern California.
"Everything that we do comes down to the emotion that someone feels when they wear one of our pieces," says Niveet Nagpal during our conversation about his brand, its signature style and its explosion of colourful creations. "It starts with the stone and then it goes to what design is going to bring the best out of that stone. I want the person to feel like they have something special, something unique and something rare. The whole process and the DNA of our business starts with that."
Nagpal is actively involved in designing each piece of Omi Privé jewellery. He says: "Every stone has its own personality and its own DNA that it's born with. It's my job as a designer to unlock that potential." He describes a nine-carat pink sapphire with such a deep colour that it required an open platinum setting, dusted with diamonds, to showcase its hue and a bi-colour tourmaline combined with blue gemstones to bring out its internal bluish flashes. "It is really looking at the stone and seeing what it wants to be… it all starts with the stone, and then it goes from there," he adds.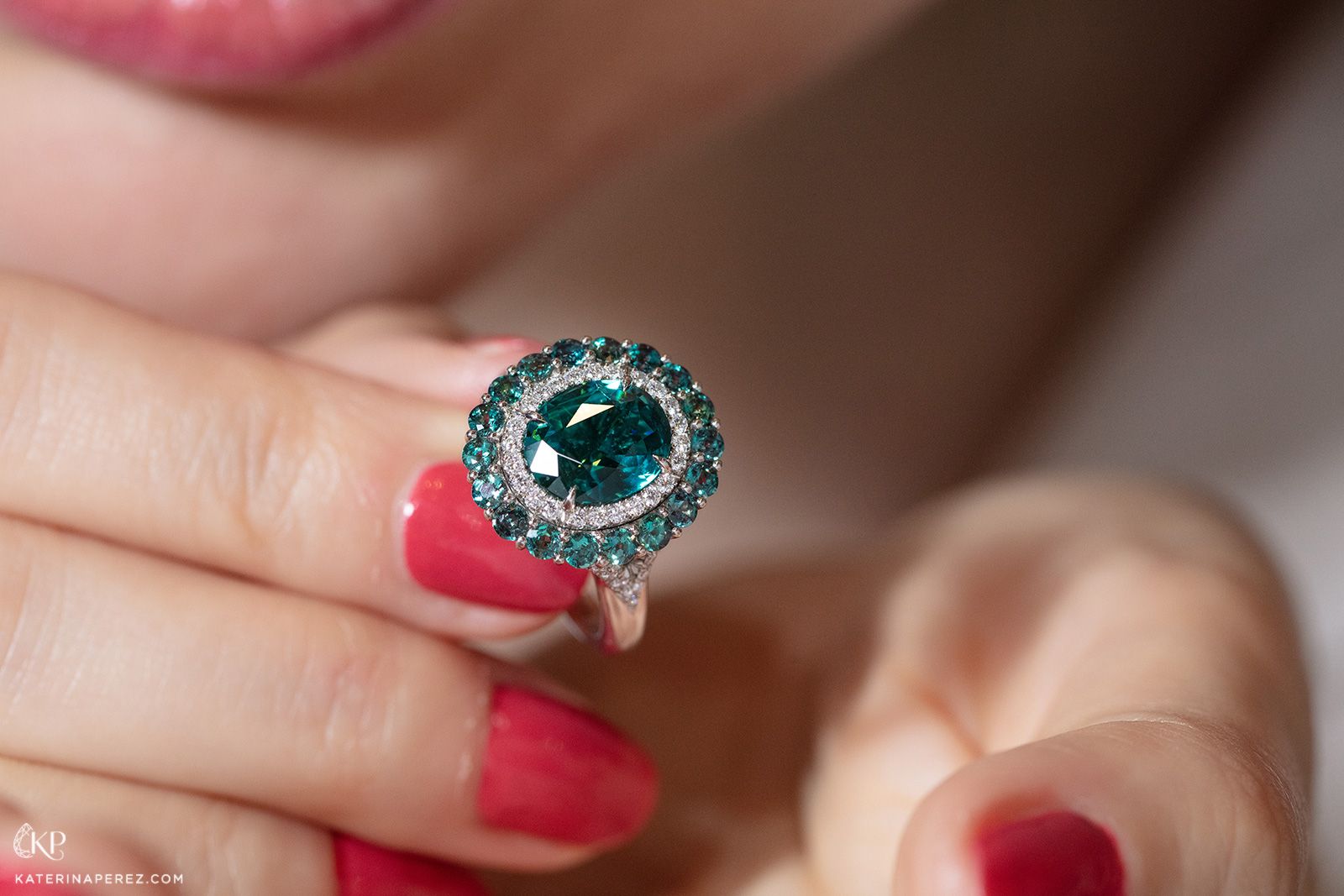 Of course, finding these gemstones is much easier said than done. Nagpal says: "That's probably the most challenging part of the business – to find the stones and the quality we wish to use. We acquire some rough and cut stones. Many times, we will wind up recutting stones to bring out their maximum potential. You must be open to acquiring beauty when you see it." At JCK Las Vegas this year, Omi Privé presented an especially rare and unusual gemstone – grandidierite – which it acquired by having long-established connections with expert gemstone dealers across the globe. "It's definitely one of the more interesting gemstones that has come along," Nagpal explains.
He continues: "I've seen grandidierite in the past and not really paid attention to it because it has always been an opaque material. Then I saw a few stones that someone brought to me, and there was one that really stood out. I purchased that one stone. Once you know the story of grandidierite, where it comes from and how difficult it is to cut, it is hard not to become enamoured with this valuable and unique gemstone. It's the rarity, the stories behind it, and the emotion in that." The result is a Madagascan grandidierite ring with a deep blue-green hue, surrounded by a halo of colourless diamonds and a secondary loop of another Omi Privé obsession… alexandrites.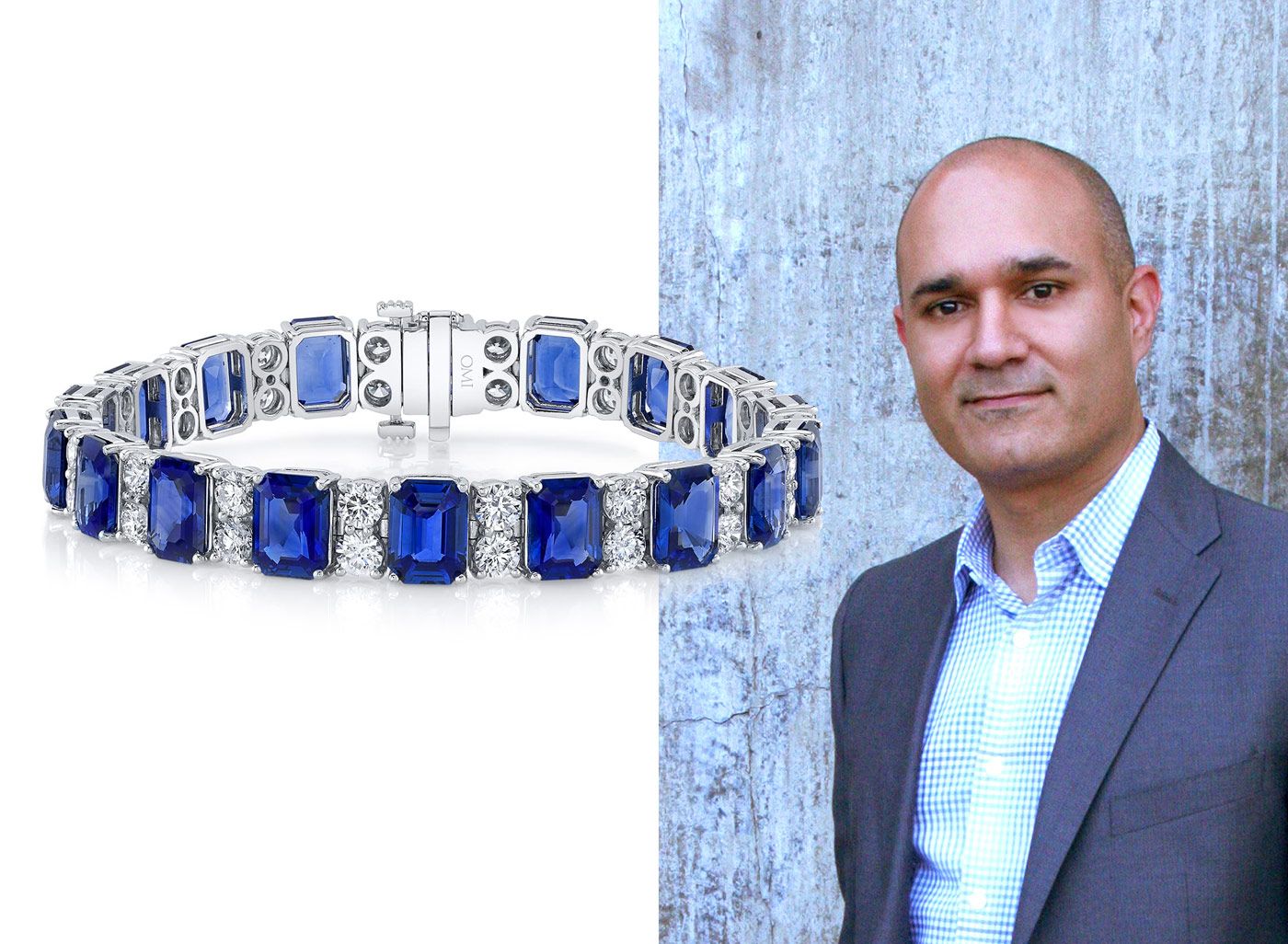 "With its colour change phenomenon, alexandrite is one of the stones that really launched us into rare gemstones," Nagpal remarks before describing a 10 carat alexandrite gemstone he recently acquired and fashioned into a ring. "I have a hard time sourcing one or two carat stones these days from Brazil, so this 10 carat stone is very important. It's the crown jewel of our collection right now."
He adds: "Some of the rarer alexandrites and cobalt spinels… we are lucky to acquire one or two in a year that are up to our quality and colour standards, and also have the personality that we like."
Here, again, we hear the word 'personality', and it's something that's notoriously difficult to pin down in gemmology. What makes a gemstone characterful? "You have a base of colours – a sapphire is blue, a ruby is red, but they are never 100% pure blue; there's always a secondary colour. When you see just a tinge of purple or the way the crystal reflects… you begin to see the subtle differences." Nagpal believes that these differences are best demonstrated through colour, like an orchid blend of pink and purple in fancy sapphires, which helps to elevate a single stone and enhance its desirability. He continues: "They don't fit into a category, and they are the stones I enjoy working with the most, especially when they show multiple layers of colour."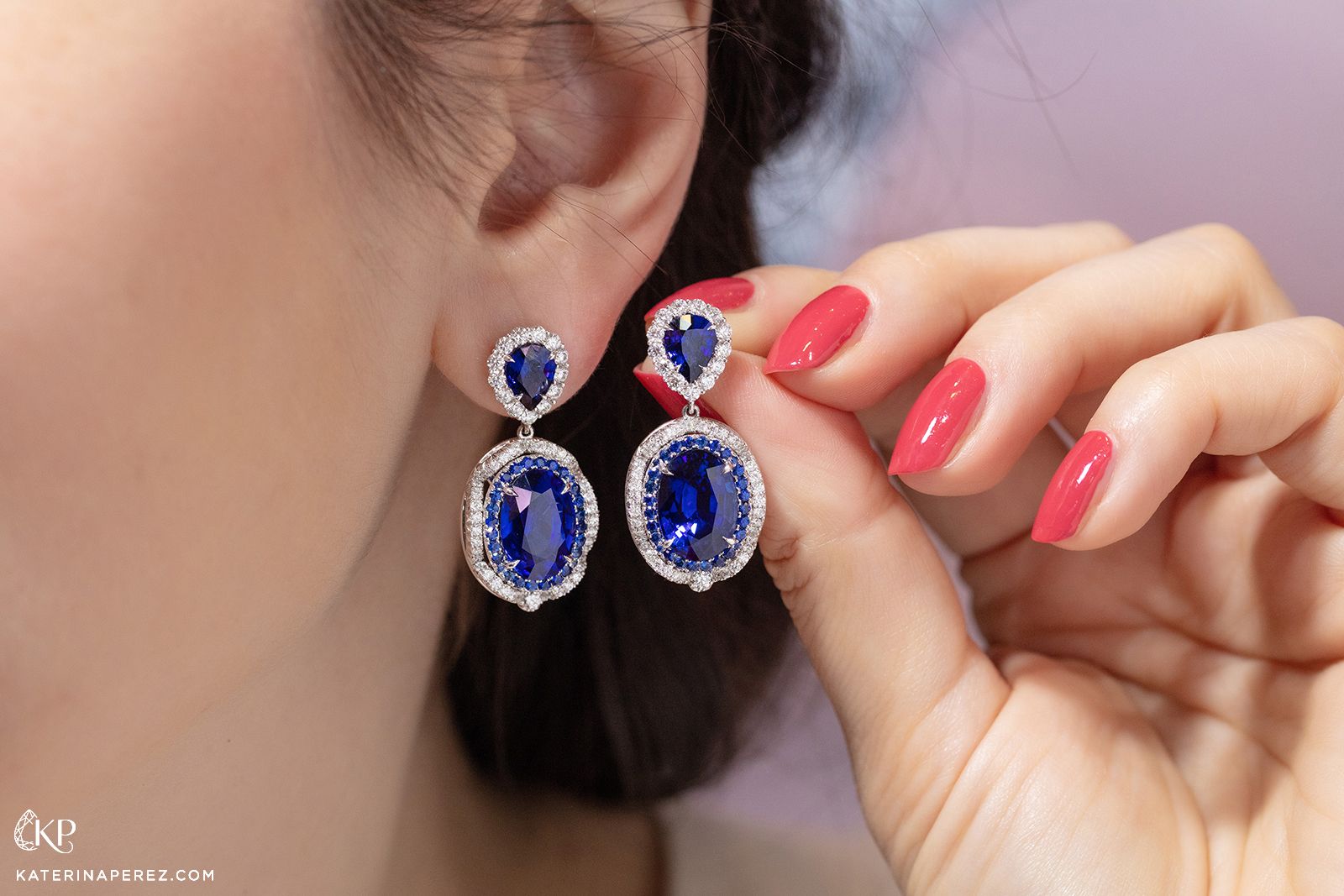 Holding a gemstone up to the light and seeing different shades depending upon which way you turn it is an exciting thing to behold. In the Omi Privé collection, this is best expressed through purple-blue spinels, tourmalines and sapphires in striking saturated hues. Although I could write many more paragraphs about my conversation with Nagpal, I'd like to leave you with one of his most inspiring statements: "We create emotions that people can wear."
I love this concept of a gemstone being so powerfully personalised that it is an emotion in mineral form! Remember that in Omi Privé, we are seeing the colourful end of a story that has involved "chasing beauty" by searching for gemstones that sing louder and more tunefully than others. The result is jewellery that is a natural work of art.