Passion for art is a hard feeling to suppress. Even while completing a degree in computer science, Toktam, who was born and raised in Iran, felt the pull of more artistic pursuits. After moving to Dubai in 1999, she began exploring her creative side and studying fashion design as an outlet for her ideas. But things shifted nearly a decade later when she flew across the world to Montreal, Canada, to pursue a degree in Gemmology from the École de Gemmologie de Montréal (EGM). From here, she obtained an international Gemmology Diploma from Gem-A, the Gemmological Association of Great Britain.
At this point, she realised she'd found her purest creative pathway; gemstones were now a way of life, she then enrolled in the EJM, a school dedicated to the knowledge of a goldsmith. Her self-titled fine jewellery brand, Toktam, launched in Dubai in 2019 and continues to gather momentum. It blends her Persian heritage with Arabic influences and the forms found in contemporary art and architecture. To find out more, I spoke to Toktam to discuss her influences, her signature pieces and the design elements she is best known for. Here are some of the highlights of our conversation…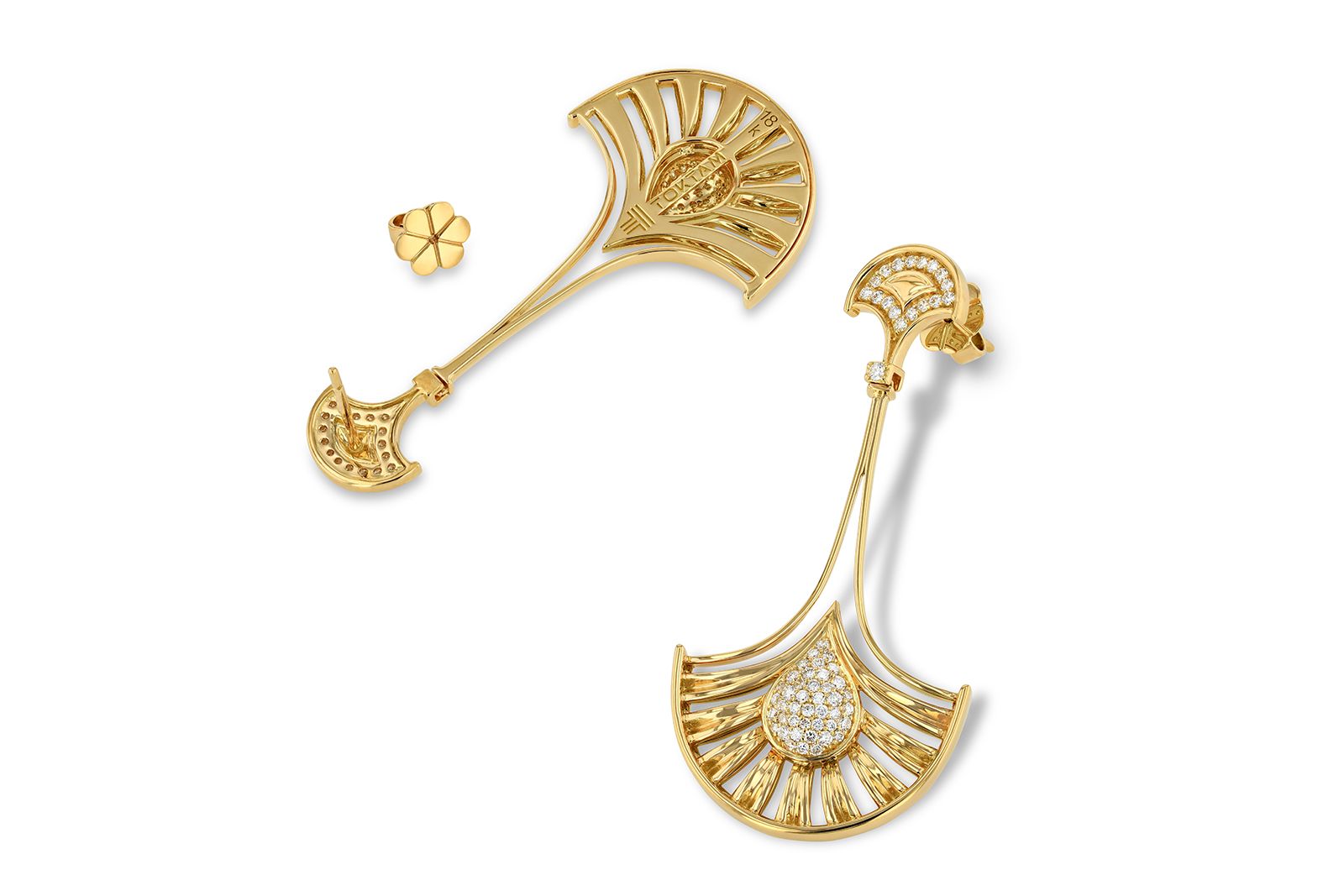 Katerina Perez: How has your cultural background inspired your path in jewellery design?
Toktam Shekarriz: Design is something that is ignited by an individual's way of life, certain moments and memories that help build the thought process of it all. My homeland has always shown me a world of art forms, colours and textures; the ancient architectural structures and natural monuments define it all. Life in Dubai opened a new world of art and design for me, where modern creativity meets innovation. It showed me how different cultures and ways of life could work hand in hand, which plays a huge role in the creative process of my designs. My move to Canada to start a new chapter of my life introduced me to the western world of design, which helped me understand how difficult elements can work so well together. As a result, I believe my designs depict each of these cultures well, from the movements to the forms of it all.
KP: I think one of your signatures is using multi coloured sapphires to embellish designs, am I right?
TS: Indeed, most of my designs include multi-coloured sapphires because they contain lots of shades and different hues that give a piece its own individualistic personality. Moreover, multi-coloured sapphires are durable and contain a magnificent lustre. Yellow gold, to me, represents luxury and beauty. Historically speaking, gold was a symbol of power and money. Over time, the value and the impact of gold have never decreased.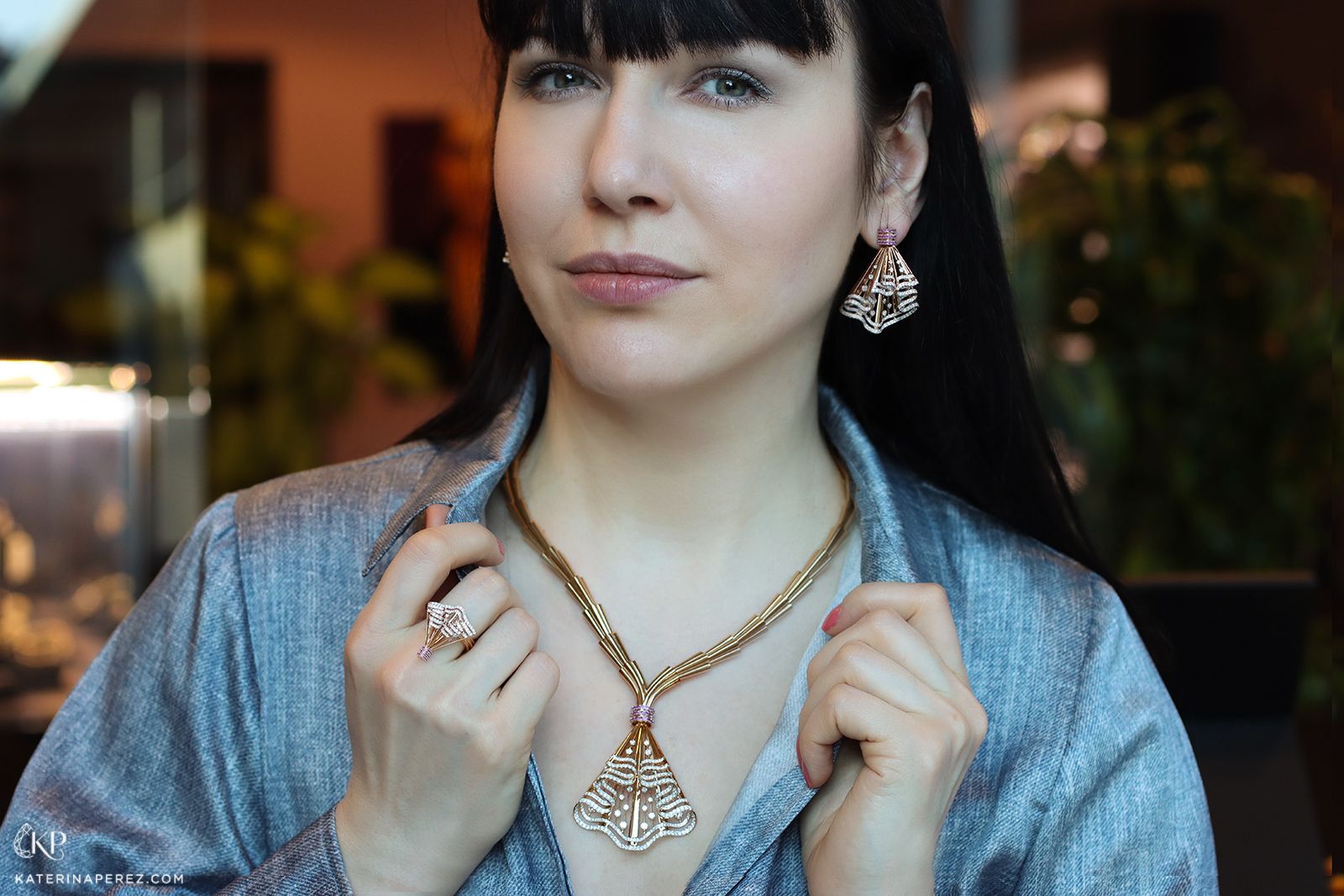 KP: You also have kinetic pieces in your collection, like the Kahkeshan Sun ring. How important is staying innovative and creating pieces that surprise your clients?
TS: I have always loved bold jewellery that can be worn daily but can also create a big statement when you walk into a room. I believe there is always room for growth and innovation with art and design because you're not limited. With the Kahkeshan Sun ring, it had to be dynamic to emulate the movement of the sun. When I design, I always think about all the details, whether it contains movement, complications, different colours, or architectural ambience. The kinetic movement you see gives the piece life and meaning, and I like having a twist in my designs that excites people and surprises them. Having proper articulations and movements in my designs is one of the most important aspects.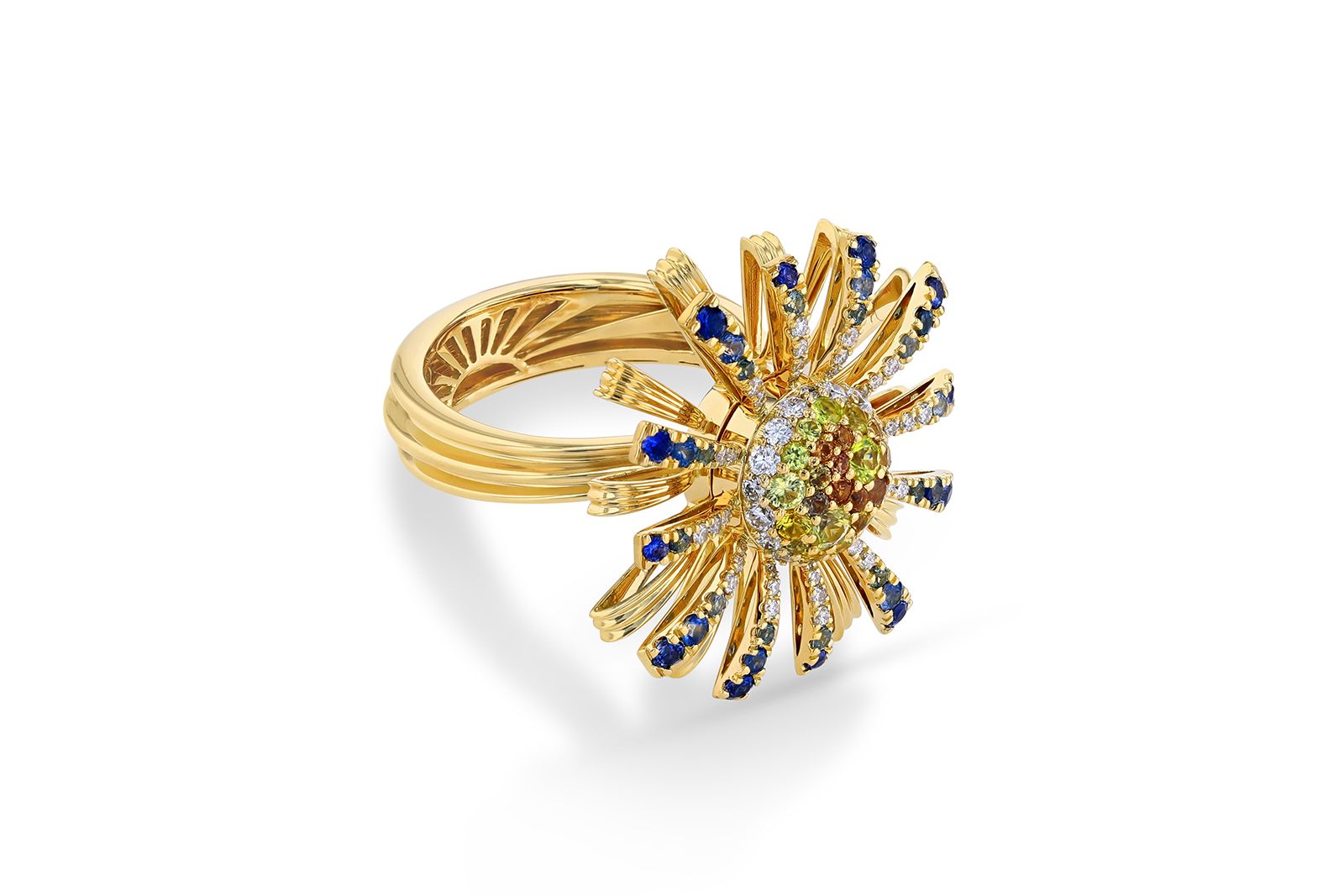 KP: Your Dancer collection is architectural. What are the challenges associated with creating something so graphic and three-dimensional?
TS: The Dancers collection is one of my prominent designs. The challenges were several, ranging from finding a way to connect the motif links to setting up the polishing in a clean way. Moreover, thinking of a way to make the joints invisible was a big complication by itself. Finally, since the links are twisted within each other, polishing had to be well thought out to have a clean finish.
KP: What are some of your other signature or most recognisable collections? How do they exemplify your brand?
TS: Some of my signature collections are Mosque for its traditional and cultural meaning as it is inspired by the Sheikh Zayed Mosque in Abu Dhabi. The Veil collection is also a favourite for its intricate details and beauty. The Ophidian collection has its own status because of its details and how bold and different it is. I pay a lot of attention to details in all my collections, and I make sure they cover four points: being easily worn, flexible, articulate, and bold.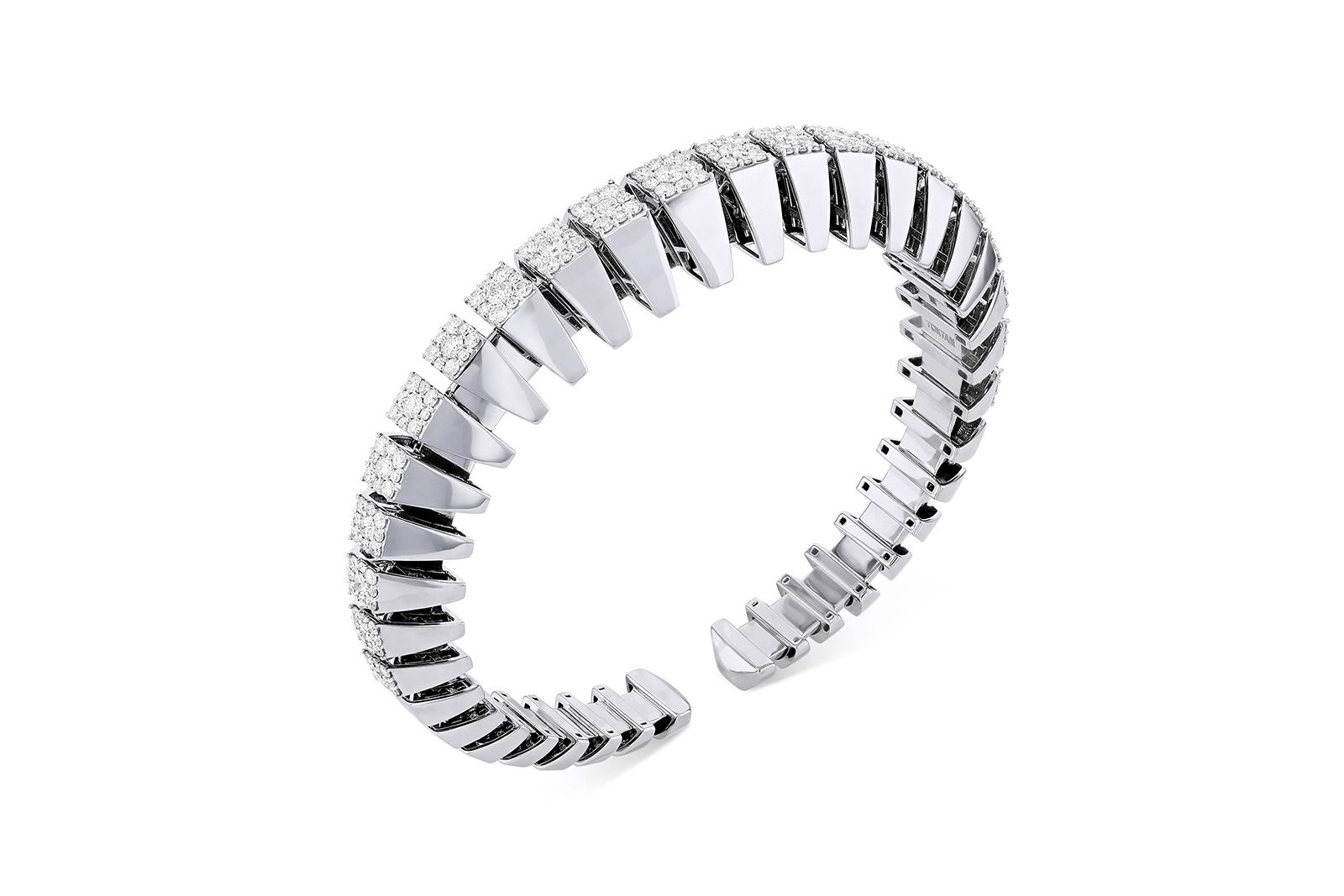 KP: What sort of customer requests do you receive through your bespoke service, and do you have any interesting stories to share?
TS: For bespoke services, we usually receive designs with a certain element that the customer resonates with or wants to wear. We once had a customer who came to us with a yellow gold ring with his family crest engraved onto it, a ring that was passed down generations and held sentimental value. The ring was quite roughened due to wear and tear, which needed to be restored to its original elegance; we started by unsettling the rubies and sapphires to remake the broken intricate details of the metal, which was then polished and ready for the stones to be set. With this kind of jewellery, it is very important to maintain the value it holds for generations whilst also focusing on restoring the right detail of the piece.
Looking ahead to the future, Toktam is preparing to fly the nest of the UAE and expand into different countries. I am sure its founder's spirit, enthusiasm and passion for jewellery will translate beautifully in different nations and among communities of women who appreciate thoughtful and detailed design.