Simone Jewels is one of the shining lights of the Singaporean high jewellery scene. I have been writing about the brand and its founder, Simone Ng, since 2018 and have focused many articles on not only her excellent bespoke work but also her storytelling-infused annual collections.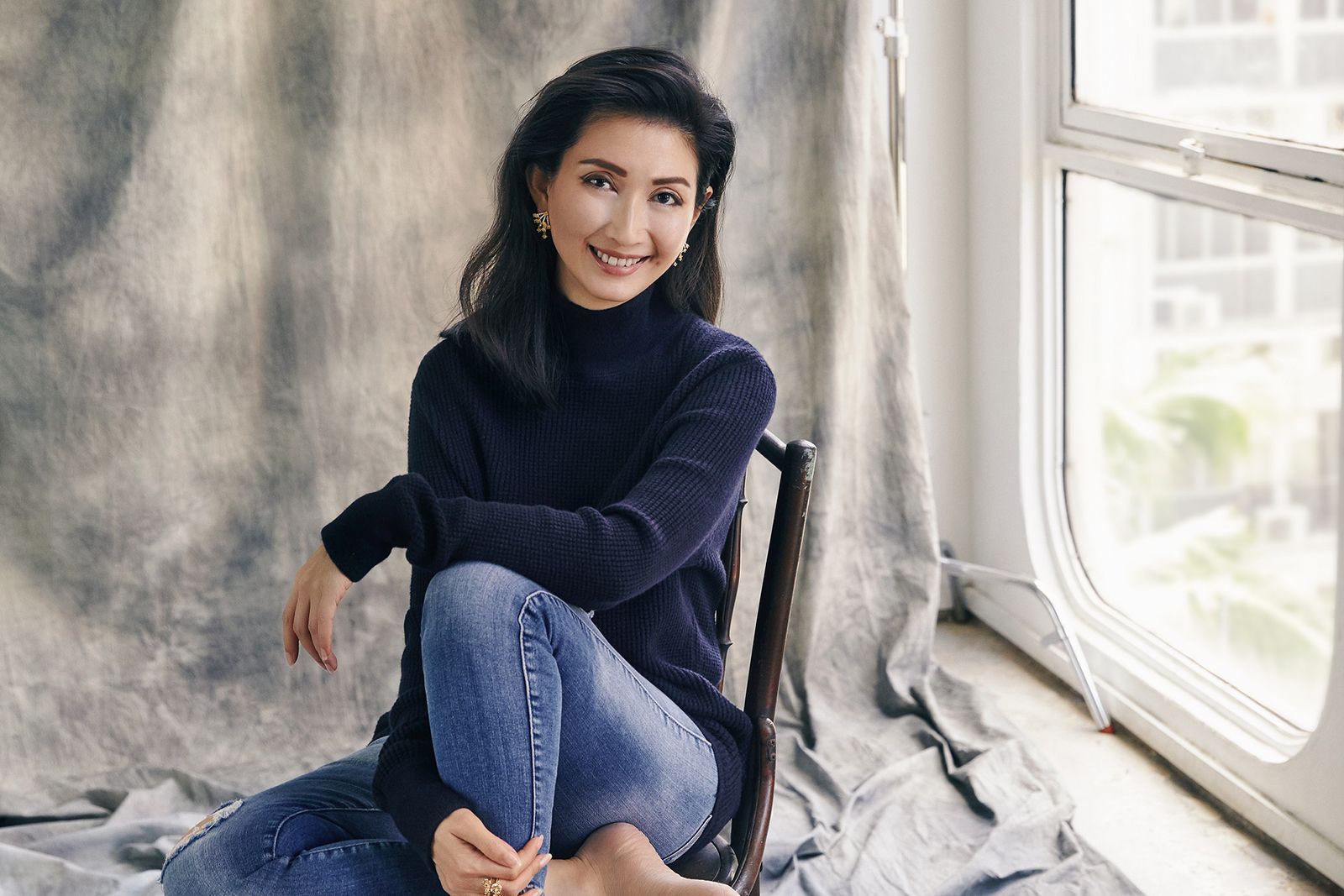 Last year, we wrote about the brand's Portraits of Porcelain collection, which was inspired by the heritage of porcelain and the techniques required to make such a durable material that's so delicate in appearance. Now, Simone has turned her creative attention to tattooing and the centuries-old art of modifying one's body with symbolic and meaningful layers of ink. The initial inspiration for the range came from a sad place – a surgery scar that Simone felt compelled to cover, perhaps with carefully chosen ink, every time she looked in the mirror. Over time, however, "it had morphed from being a reminder of those dark days to symbolising her strength and forbearance when faced with struggles".
She became fascinated with the emotional and symbolic meaning behind tattoos and how they can serve as reminders of successes, failures, challenges and milestones. She saw parallels in how tattoos and fine jewellery can express individuality. And, so, her latest Masterpieces collection TATTOO was born.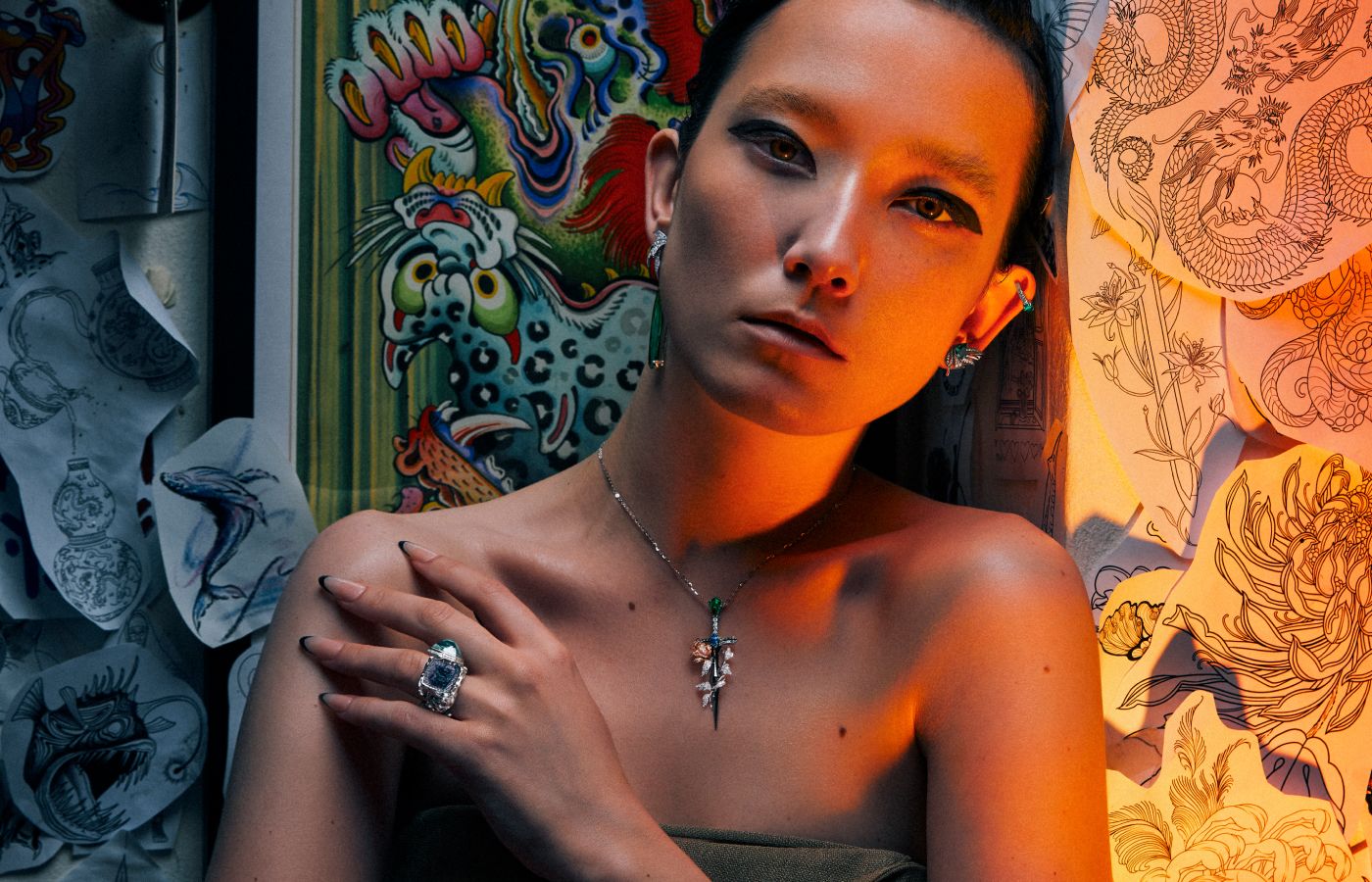 Each jewel in the offering is a miniature piece of art inspired by the "four main themes that recur in tattoo design, namely Love, Beauty, Courage, and Life". Over the years, tattooists have come to illustrate each sentiment with significant and specific motifs, such as roses for love and swords and anchors for courage. These same motifs are explored through precious metals, diamonds and coloured gems, as well as tattoo-like techniques such as engraving and embossing. Crucially, the pieces have been designed to be genderless, so they're diverse enough to be worn by whoever may fall in love with them.
Let's start with the theme of 'Beauty' and the Tattoo Beautiful Wings earrings with trillion-cut deep green chrome tourmalines and round brilliant-cut diamonds in 18k black gold. Using inky black instead of bright yellow or white gold has a gothic effect, perhaps referencing how tattoos have long been a feature of sub-cultures before becoming more 'mainstream' in recent decades. Next, there's the Tattoo Beauty of Courage brooch with an unheated shield-shaped chrome tourmaline, an oval-shaped tanzanite, and diamonds set in 18k white, rose and black gold. A rose is wrapped around the blade of a sword to emphasise its thorns and the beauty of its bloom… an ideal use of masculine and feminine elements in one piece!
A particularly intriguing ring is the Tattoo Beauty of Life secret ring with a hinged 'lid' of carved quartz that conceals an 18k rose gold skull, surrounded by diamonds, and set with a Columbian emerald. The rest of the ring is adorned with three-dimensional roses dotted with diamonds at their centres. If we had to pick a favourite creation here at KaterinaPerez.com, it would be the Tattoo Beauty of Life ring with a sensational lagoon tourmaline surrounded by thorny, interwoven bands of diamonds in 18k white gold. A close second would be the Tattoo Courage of Life choker necklace that places sinuous thorny tendrils of diamonds around the neck, set in 18k white gold.
Further cocktail rings have also burst onto the scene, including the Tattoo Key to Life ring with an unheated star ruby, further rubies and diamonds in 18k white and rose gold. Knowing the work of Simone Ng, this transformable piece has a surprise in store for us. We can't tell from the images at this stage, but we presume the precious key turns to open the ring and reveal an interior world. We are as excited to learn what's concealed as you are!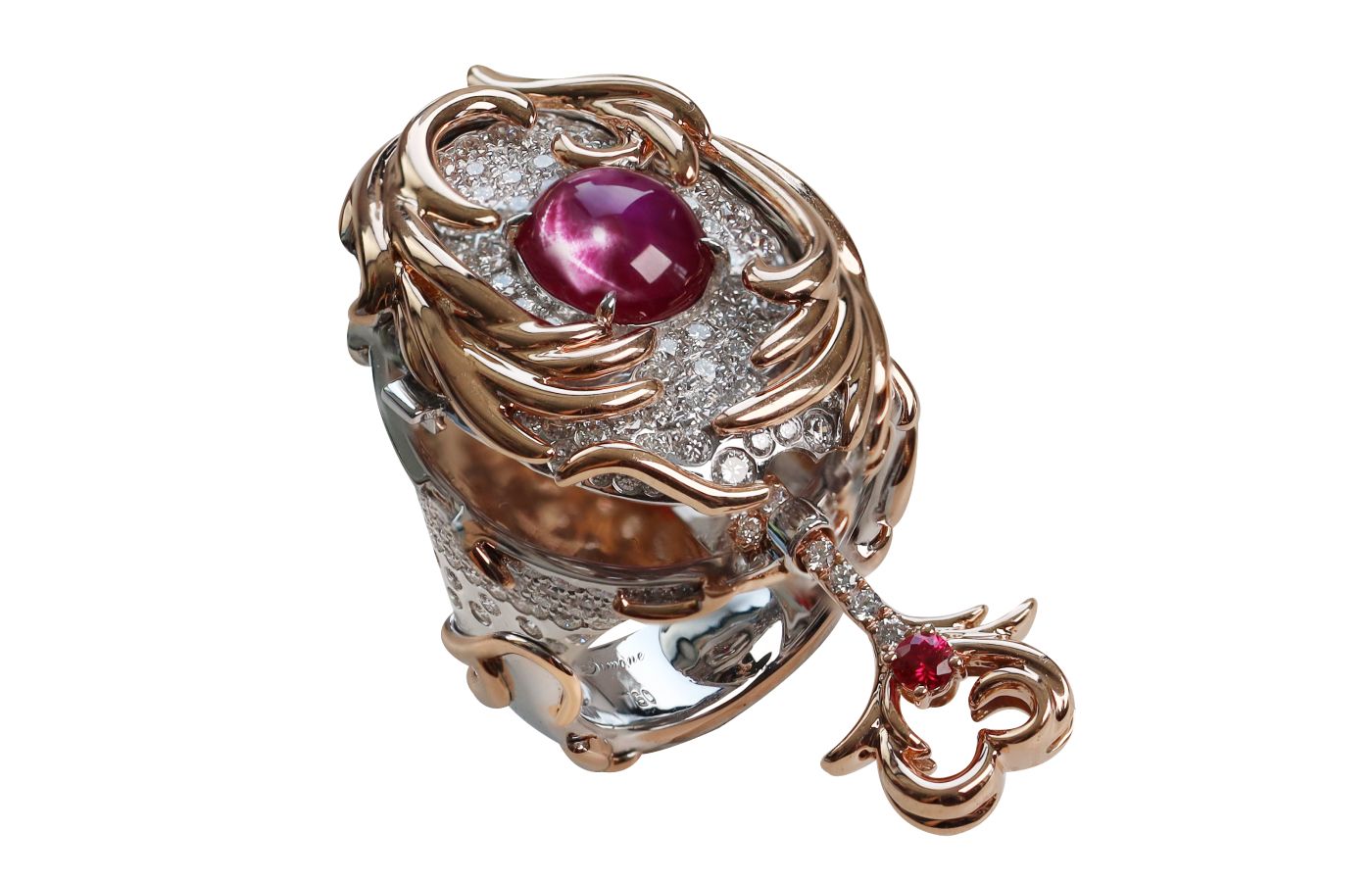 Finally, the Tattoo Love of Courage ring boasts a sugarloaf cabochon aquamarine that lifts to reveal an interior of pink sapphires and the word 'Love' in black gold. White diamonds add an extra layer of light, while scrolls of black gold and white gold add bold contrast.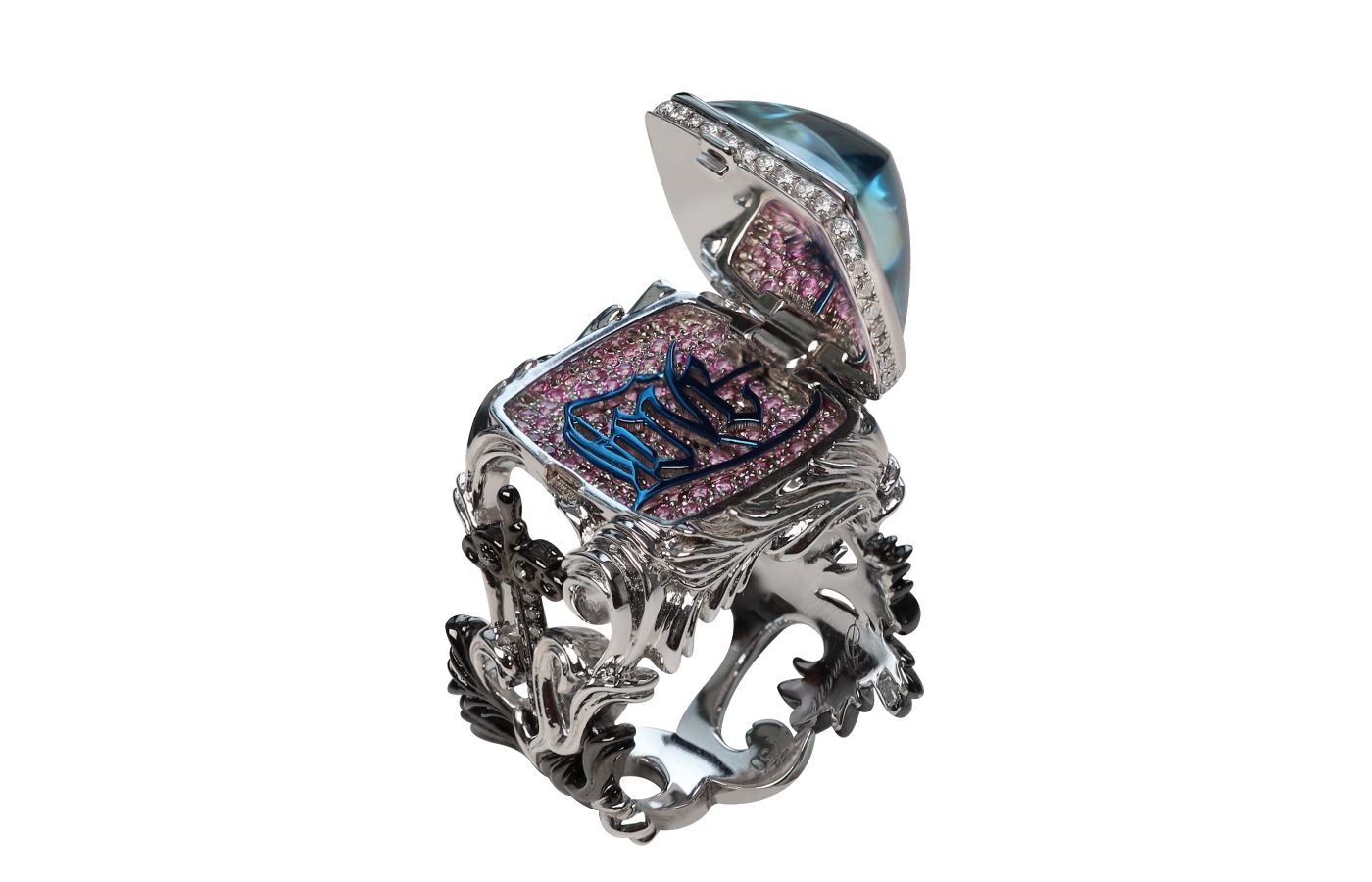 The TATTOO collection will be launched in phases throughout 2023, so we expect to see more treats from this range as the year progresses. Perhaps one of the jewels in the collection will inspire a jewellery devotee to have a new tattoo… that would certainly be a full-circle story that we've never encountered before!