The name Art Deco derives from the Exposition Internationale des Arts Décoratifs Industriels et Modernes, which was held in Paris in 1925. A landmark exhibition organised by the French government that melded a new modernist style with craftmanship and rich materials, it covered almost 60 acres of central Paris and is credited as being the birthplace of the Art Deco movement. The exposition saw the Art Deco style, which at the time was known as "Style Moderne", burst on to the world stage, inspiring some of the most iconic jewels in history.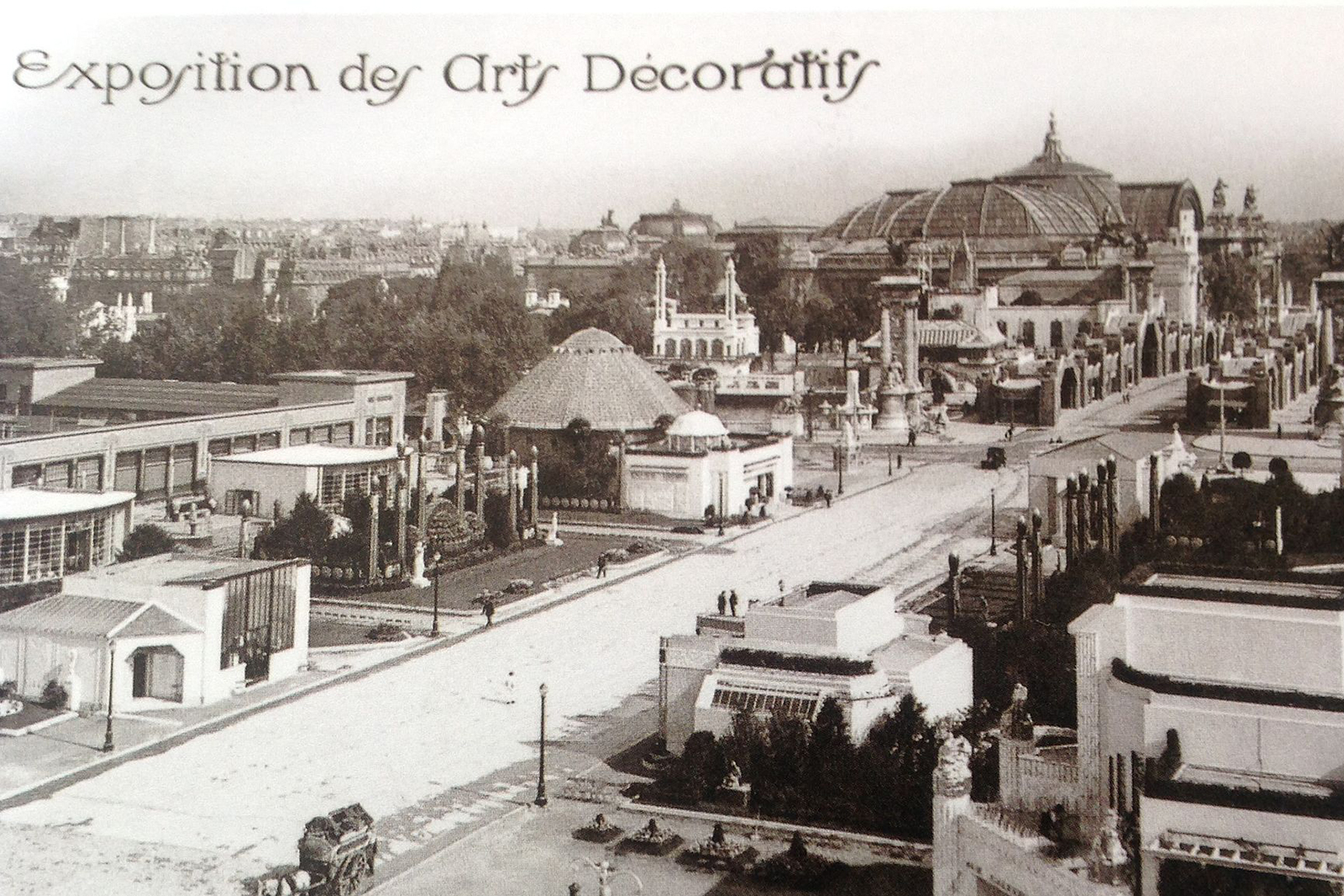 A century later, it's time to celebrate 100 years of Art Deco jewellery with a look back at some of the greatest moments in an era that was defined by modernity, experimentation and bold colour.
The Art Deco jewellery aesthetic
Art Deco refers to the aesthetic that permeated much of the visual and decorative arts between the two World Wars, resulting in a striking design vocabulary that combined clean geometric lines, striking colour combinations and highly stylised decorative elements. In architecture, it manifested itself in towering skyscrapers like the Chrysler and Empire State Buildings, while in the world of jewellery, these design elements were translated in pieces that were often geometric in shape and featured strong colours.
Alongside these classically Art Deco creations emerged other, more exotic jewels, inspired by designers' travels to far-flung destinations. Borrowing liberally from other cultures, they marked a turning point for 20th-century design, according to Emily Barber, UK Director of Bonhams Jewellery: "Motifs from ancient Egyptian, Assyrian, Persian, Indian, Japanese, Greek and Chinese civilisations were all thrown into the melting pot. Out of this came exquisite jewels that were captivating in their deceptive simplicity, when in fact they were some of the most inventive and impeccably made jewels of the 20th century."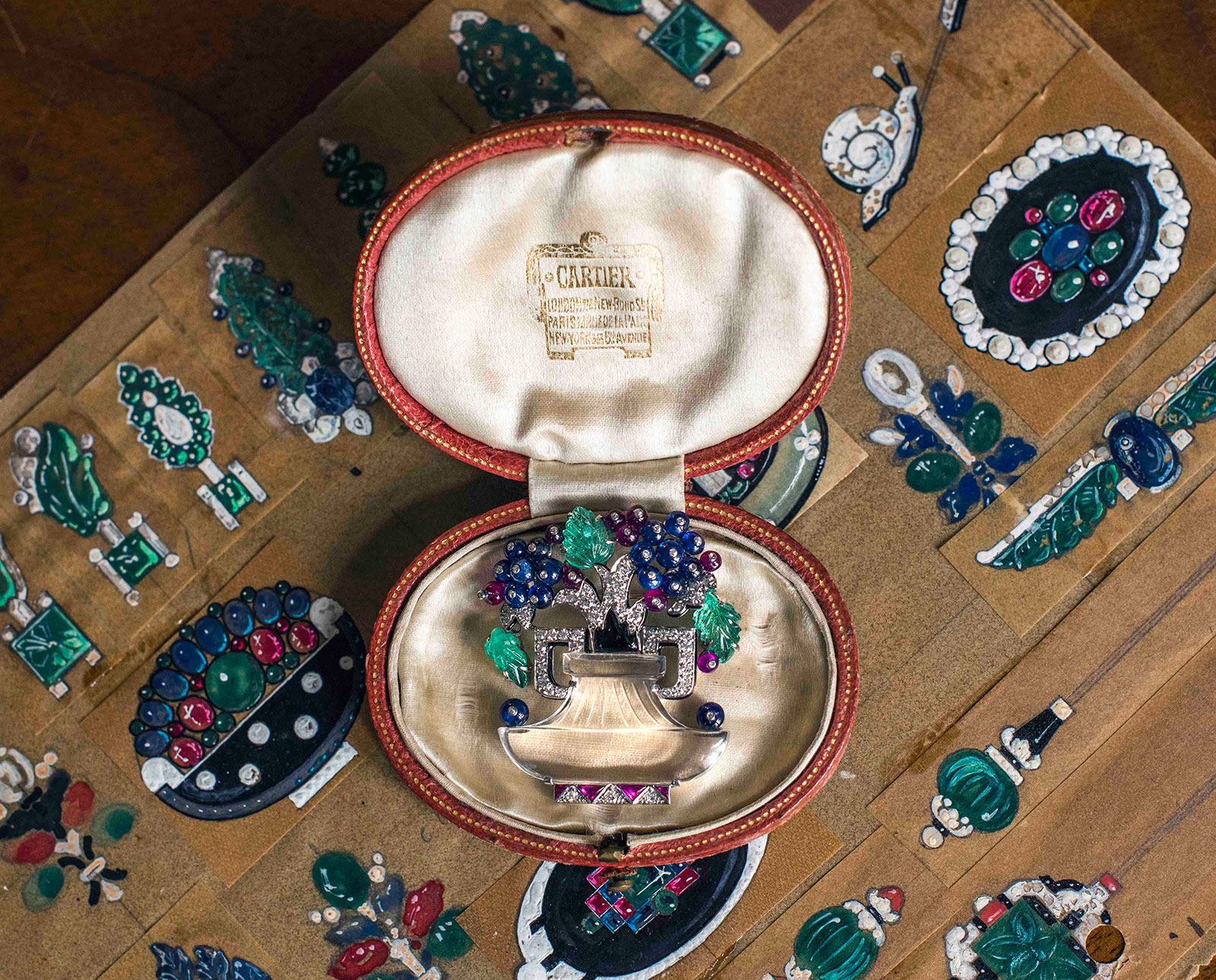 The trailblazers of Art Deco jewellery
Throughout the era, there was an intense rivalry between two famous French Maisons whose Art Deco jewels are regarded as among the greatest of all time. The years between the two World Wars were something of a golden age for Cartier, which led the way with its legendary Tutti Frutti jewels. Created in the 1920s, they were inspired by the adventures in India of Jacques Cartier, who, together with his brother Pierre, was responsible for the dazzling success of Cartier at the time, and featured carved sapphires, rubies and emeralds from India. "In the case of Cartier, their place on the world stage was really cemented during this period," recognises Sarah Duncan, Head of Jewellery at Chiswick Auctions. "Cartier's Art Deco creations rank among the best out there for sheer imagination."
Van Cleef & Arpels was also much admired as an innovator par excellence during the 1920s and 30s. Bonhams' Emily Barber points to a trio of three bracelets, created in 1926, as the perfect example of the Maison's pioneering spirit. Setting three types of semi-precious stone rather than diamonds – a prerequisite of high jewellery at the time – singled Van Cleef out as a trailblazer. Between the hexagonal cut peridots, citrines and amethysts, small calibré cut gems showcased an exciting new stone-cutting technique developed by Van Cleef & Arpels to create form and texture within a jewel. Even the metal in which the gems were set represented progress. "Unusually, the bracelets were mounted in palladium-plated gold, rather than platinum – the precious metal of choice at the time," says Barber. "Less costly than platinum, the use of palladium-plated gold, in combination with the semi-precious principal gemstones, signalled a shift towards prioritising design above expense."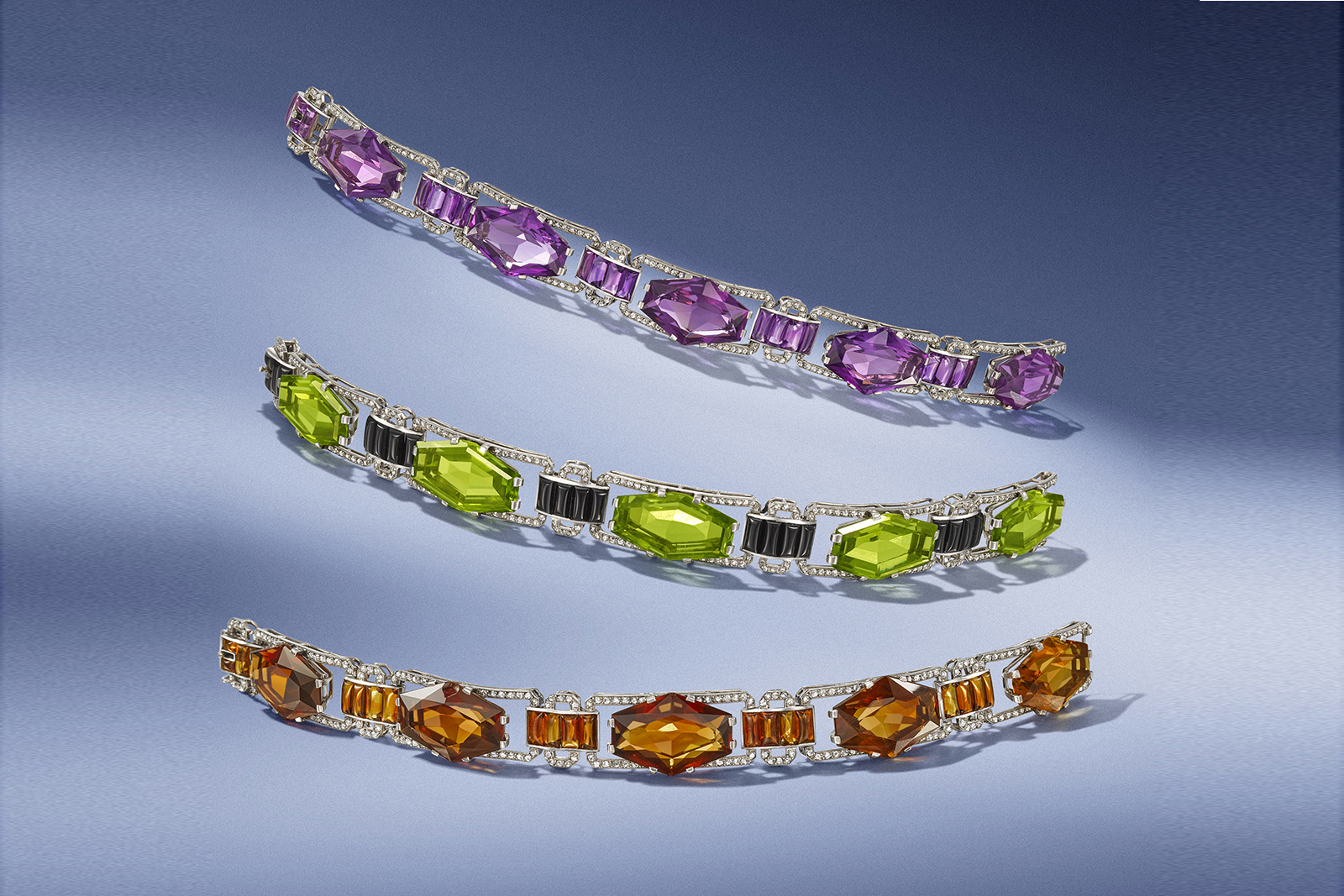 Both Cartier and Van Cleef & Arpels were prominent exhibitors at the 1925 Exposition Internationale des Arts Décoratifs Industriels et Modernes in Paris, alongside the French Maison Boucheron, whose passion for abstraction came to the fore in the Art Deco era. Other, smaller bijoutiers-joailleriers whose Art Deco creations remain highly collectible today include Suzanne Belperron, Boivin, Jean Fouquet, Lacloche Frères, Gérard Sandoz, Raymond Templier, Paul Brandt, Dausausoy and Paul Flato.
Jewellery innovations born in the Art Deco era
Experimentation drove many of the trends in jewellery design during the Art Deco period. One of the most significant was the invention of calibré cut gemstones, which were intricately cut and polished by hand to follow the geometric shapes that featured prominently in jewellery from this era, forming bold borders of colour. Van Cleef & Arpels emerged as the absolute master of this technique, developing the famous Mystery Setting, which placed calibré cut stones side by side to create a mosaic-like surface of colour, with no visible metal in-between. This method of invisibly setting gems remains one of Van Cleef & Arpels' greatest triumphs, but it is so sophisticated and time-consuming that even today, the Maison only produces a very limited number of Mystery Set jewels each year.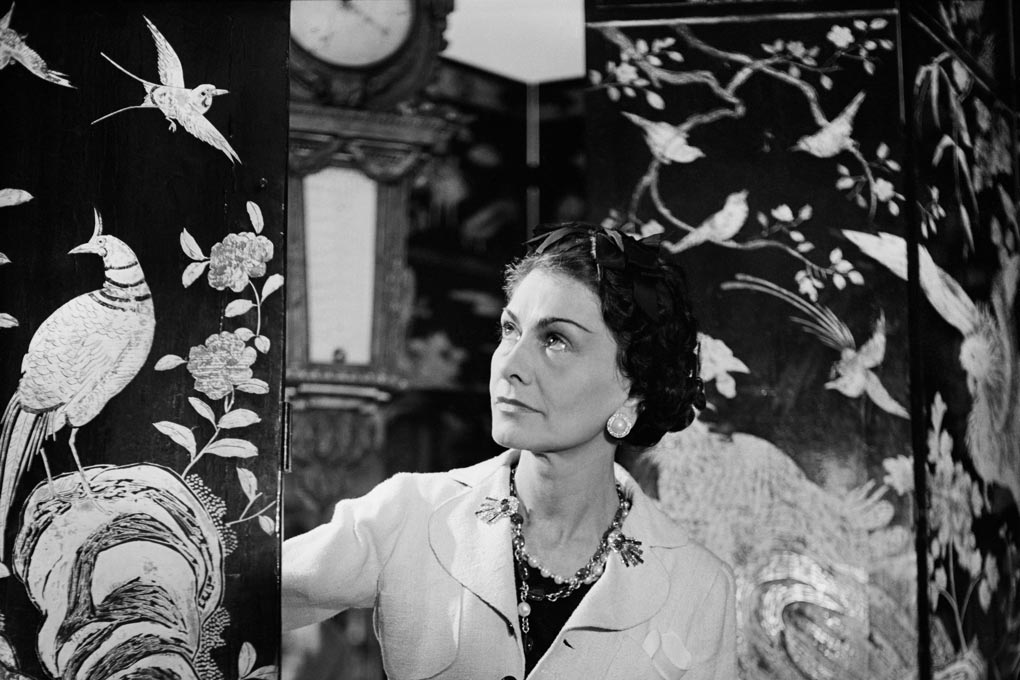 It was during the Art Deco era that diamond cutters also began to innovate. Alongside the traditional cuts, angular shapes emerged that could be arranged into graphic patterns, including trapezes, half-moons and triangles. The jewellers' palette of gemstones was also greatly expanded, not only with the intricate carved gems that had arrived from India but also vibrant semi-precious stones, from turquoise and coral to lapis lazuli and black onyx, that provided the bold flashes of colour that were a signature of many Art Deco jewels. The stock market crashed of 1929 did little to dampen this spirit of innovation. Rather, it spurred designers to go bigger and bolder, with extravagant brooches and bracelets featuring heavily in the later years of Art Deco. The concept of convertible jewels that could be worn in multiple ways also found an enthusiastic audience: tiaras that transformed into necklaces or bracelets and pairs of brooches that could be clipped on to dresses or joined together to form a brooch. One of the most significant innovations to reach a wider audience in the Art Deco era was the arrival of cultured pearls. For the first time in history, these lustrous gems were readily available, a look that was immortalised by the one and only Gabrielle "Coco" Chanel. Her strands of pearls, worn fashionable low, became one of the iconic jewels of the 1920s.
Art Deco jewellery today
The enduring popularity of Art Deco jewellery is evident when you look at its ongoing success at auction, particularly signed pieces created by the top Maisons and designers of the period. In 2019, as part of its Magnificent Jewels and Noble Jewels auction in Geneva, Sotheby's realised more than US$ 6.1 million for an important sapphire and diamond Cartier bracelet dating from 1927, one of the highest prices ever paid for a bracelet at auction. In April this year, while much of the world was in lockdown due to the pandemic, the auction house broke a record for the highest price ever paid for a jewel in a Sotheby's online sale when a Cartier Tutti Frutti bracelet sold for US$1.34 million.
I asked some antique jewellery experts why they think Art Deco continues to perform so strongly today. Sarah Duncan of Chiswick Auctions singles out the clean lines and pared-back styling of the Deco period. "They lend themselves so well to contemporary fashions and trends," she told me. Thomas Holman, Director at Wartski, agrees: "The style has a timeless elegance that chimes so much with 21st century tastes and fashions. A sparkling Art Deco diamond bracelet does not look out of place against the backdrop of a modern-day skyscraper or the sinuous curves of a new car, despite being 100 years old." Jessica Wyndham, Head of Sotheby's Jewellery Sales in Europe, credits the sheer breadth of different styles created during this prolific period of creativity: "Whilst there is a common idea of what Art Deco jewels look like, often geometric in shape and monotone in colour, there are so many other variations within the category that everyone can find a style within the Art Deco movement which appeals to them."
At Sotheby's, Art Deco is the strongest jewellery category, with the group of collectors consistently growing each year, while at Chiswick Auction House it continues to trend very strongly. What fuels this enduring fascination among collectors? Marie-Cécile Cisamolo, Jewellery Specialist at Christie's, has the answer: "No other period in jewellery design has been so popular since its creation than Art Deco. The height of fashion when it began in the late 1910s, it never wavered. As time has passed, the beautiful jewels from the Art Deco period have become increasingly rare and continue to reach new heights at auction."
If you are interested in becoming a collector, the general consensus is: do your homework. Go to see jewellery in public museums – Bonhams' Emily Barber recommends the V&A in London, which has one of the best historic collections of jewels in the world and many superlative examples from the Art Deco period – and to pre-sale auctions, where you can handle many jewels at different price points. "Buy the very best you can afford within your budget," Emily recommends. "Go for what you love and you can't go wrong."