The creative process of producing fine jewellery designs with an abundance of diamonds, coloured gemstones, textures and materials often results in a grandiose and maximalist aesthetic. Therefore, it comes as no surprise that this season's catwalk looks reflect the symbiosis between the haute couture and fine jewellery.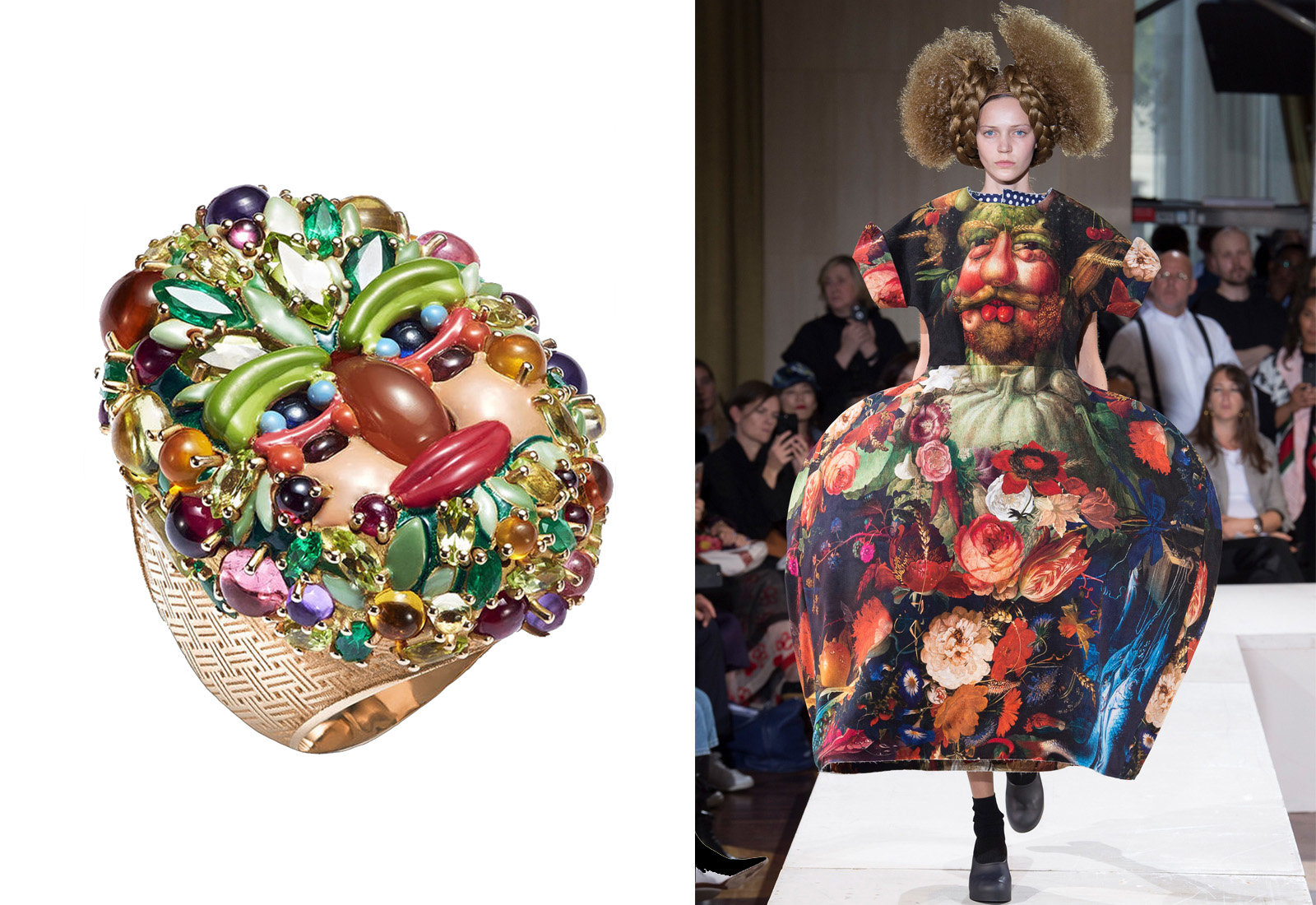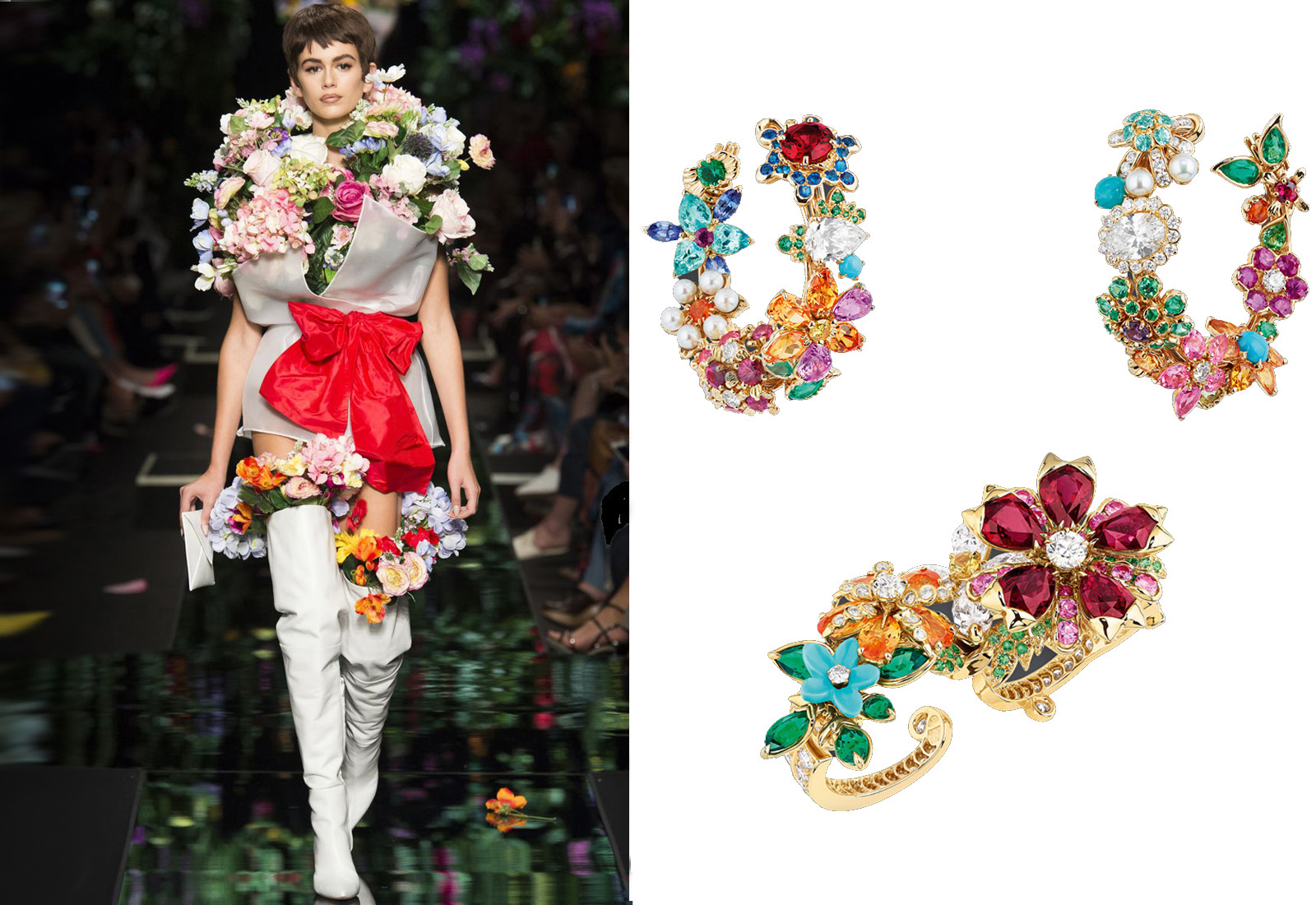 Featuring fashion houses such as Dior, Dolce & Gabbana, Maison Margiela and many others, this exploration into this season's fashion through the scope of jewellery allows us the opportunity to examine the architectural, dimensional and design parallels between the two worlds.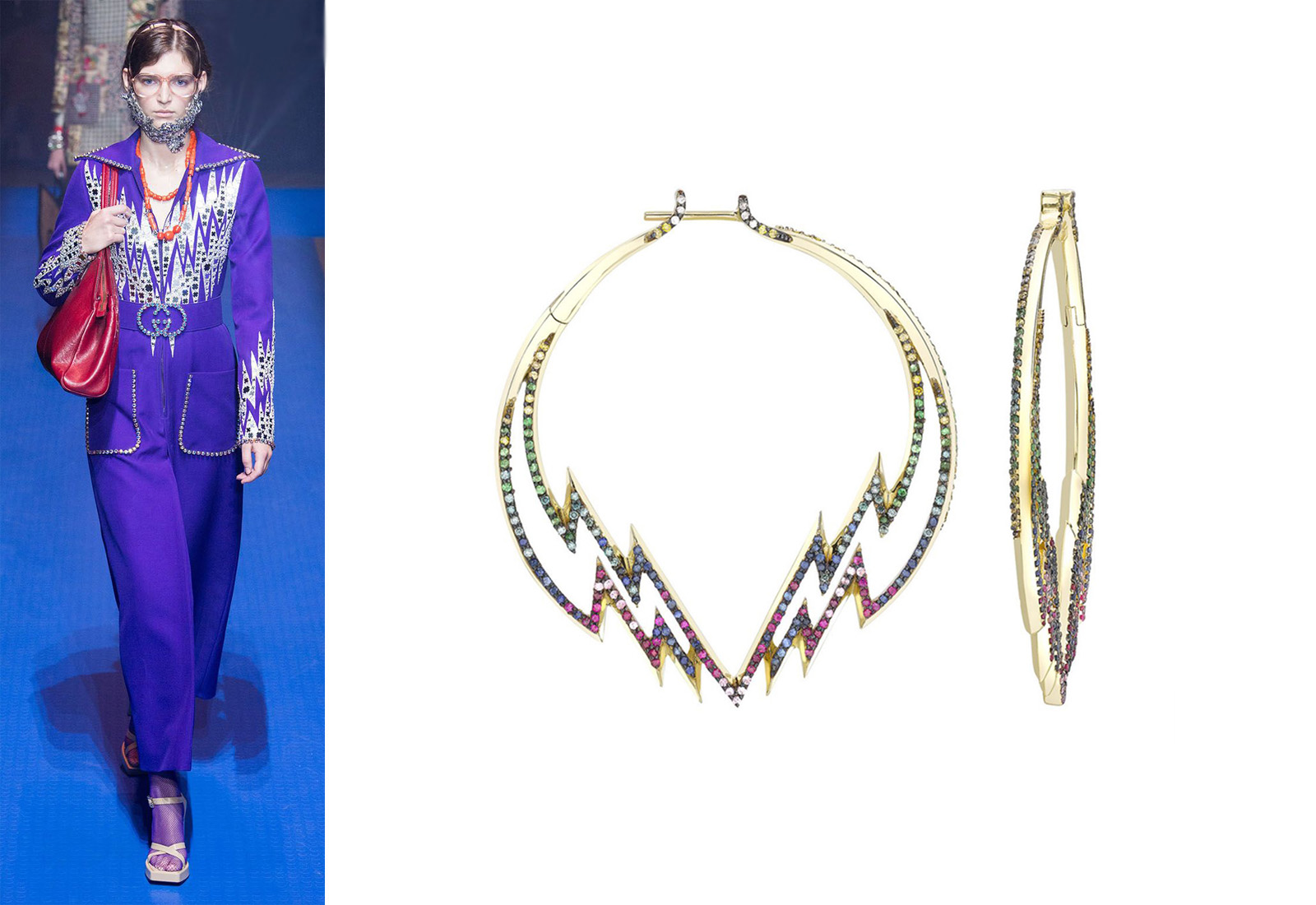 Whilst observing the Spring / Summer 2018 catwalk trend reports, I was drawn to Dior's 'disco ball' dress, and immediately reminded of Messika's 'collar' diamond necklace - with their similarly interlinked swathes of sparkling accoutrements. Moschino's floral extravaganza, in turn, reminded me of Dior's own 'Dior à Versailles' fine jewellery line, identified easily by both the floral motifs and the vibrant gemstones throughout the collection.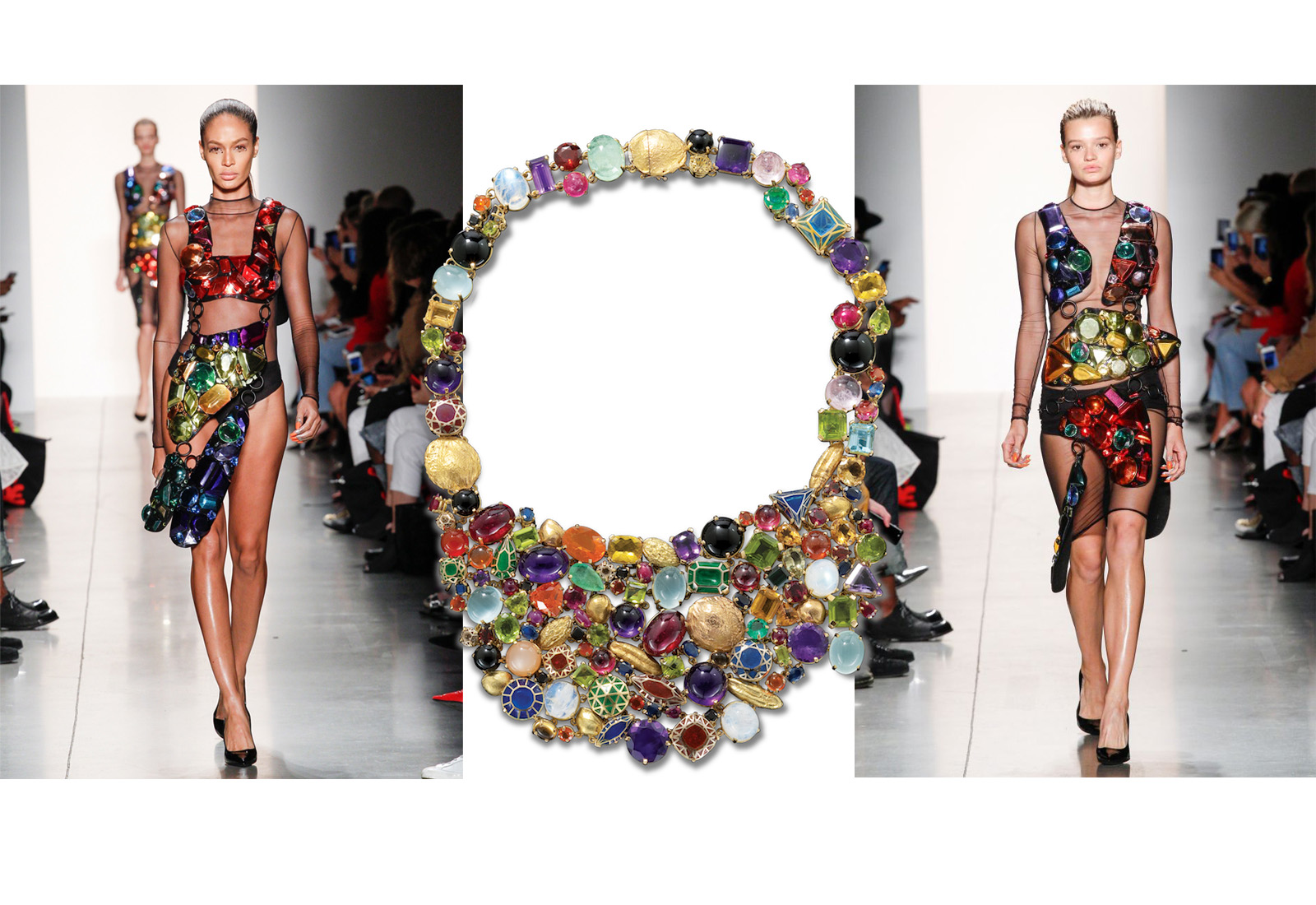 The famous 'Vertumnus' painting by the Italian artist Giuseppe Arcimboldo was reflected in both a luscious gown by Comme des Garçons, and a cocktail ring with an abundance of colourful gemstones by Mattioli. More brightly coloured jewels adorn the Stoned necklace by Solange Azagury-Partridge – which sprang to my mind when I saw a barely-there dress with 'gemstone' embellishment by Jeremy Scott.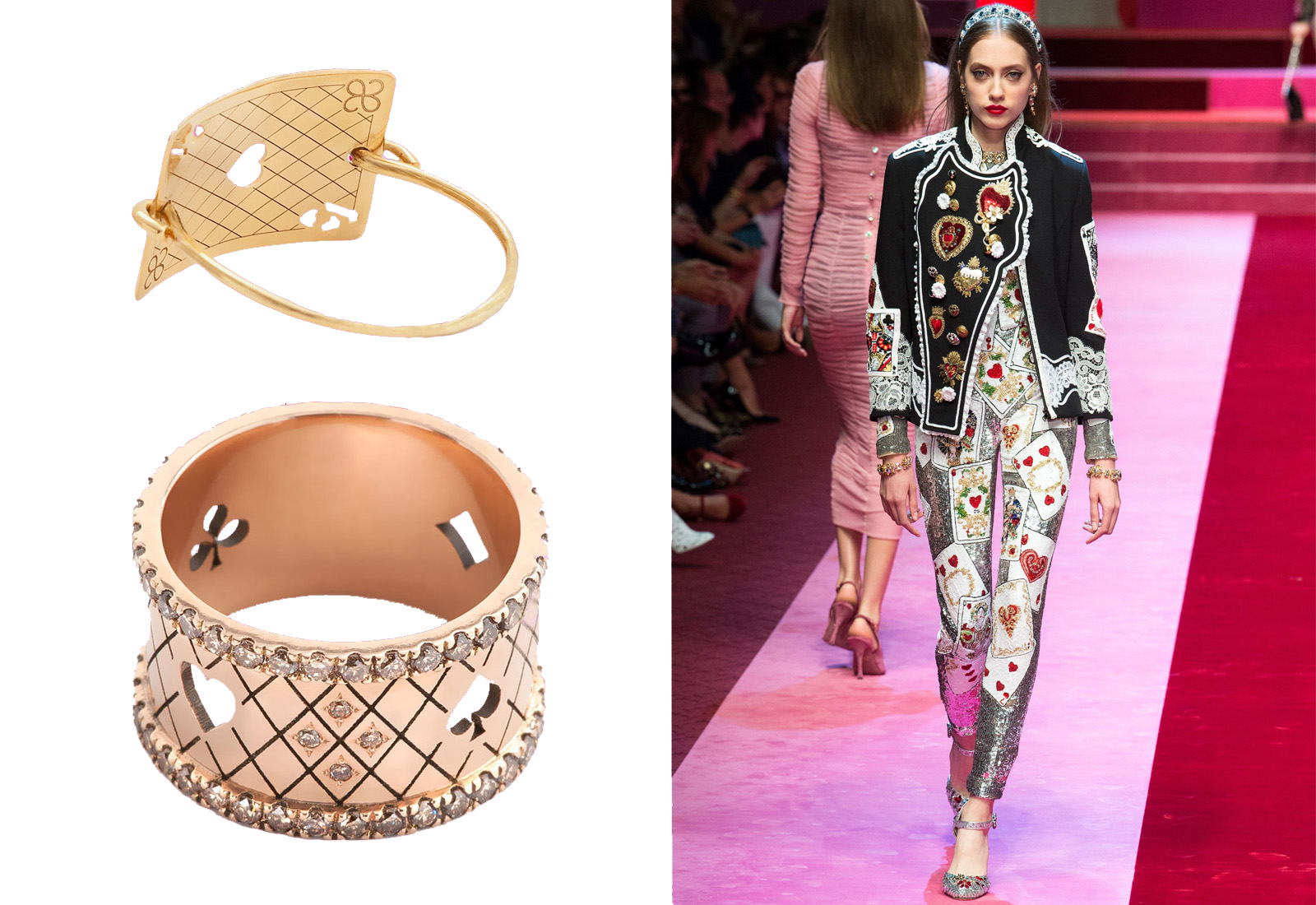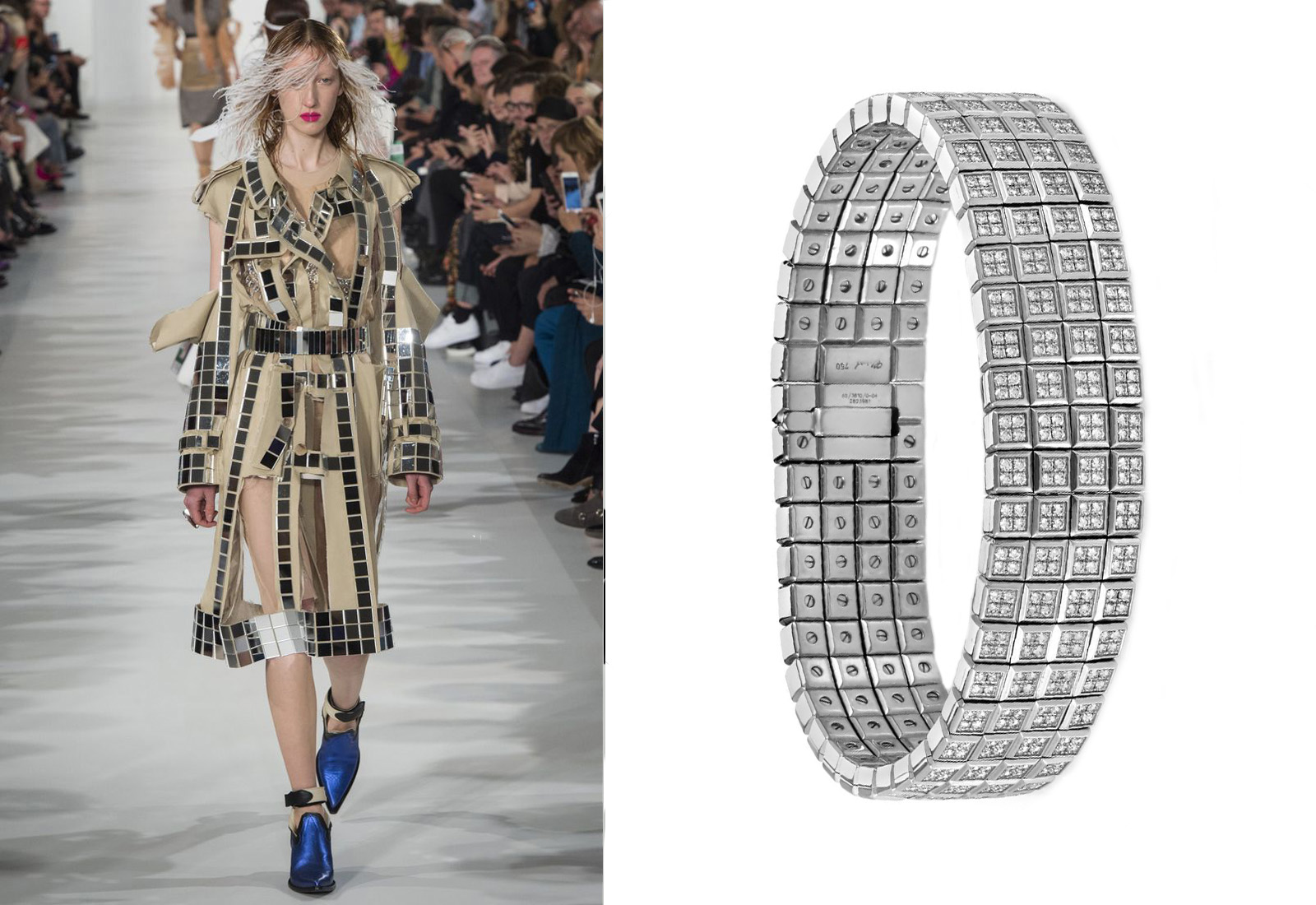 A glance at the golden Dries Van Noten coat embroidered with sequins will lead to an immediate understanding of why I found the micromosaic Fiore bracelet by SICIS to be its jewellery equivalent. Similarly, the resemblances between the jagged pattern and bright design of both the ultraviolet suit by Gucci, and earrings by Venyx World are undeniable.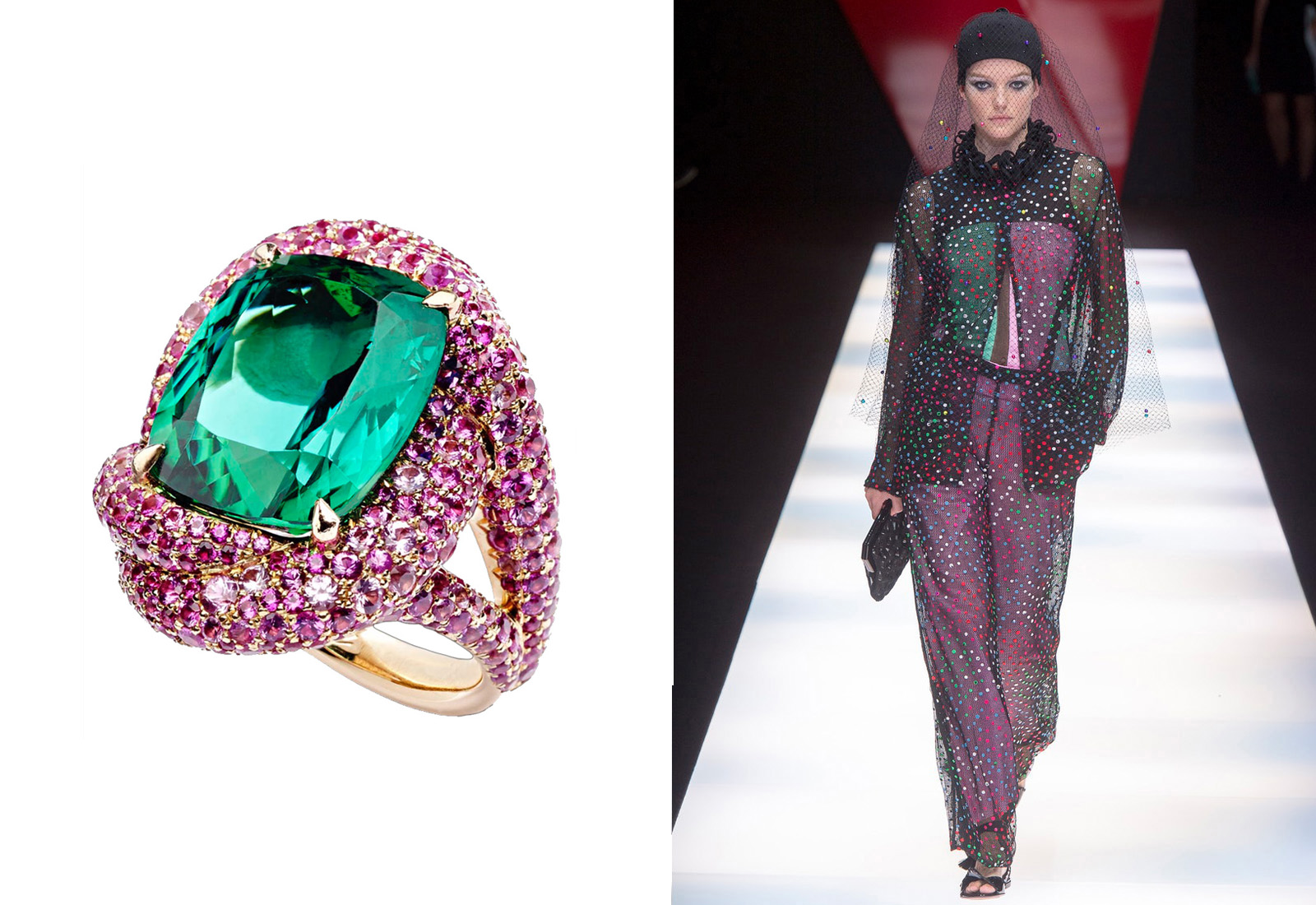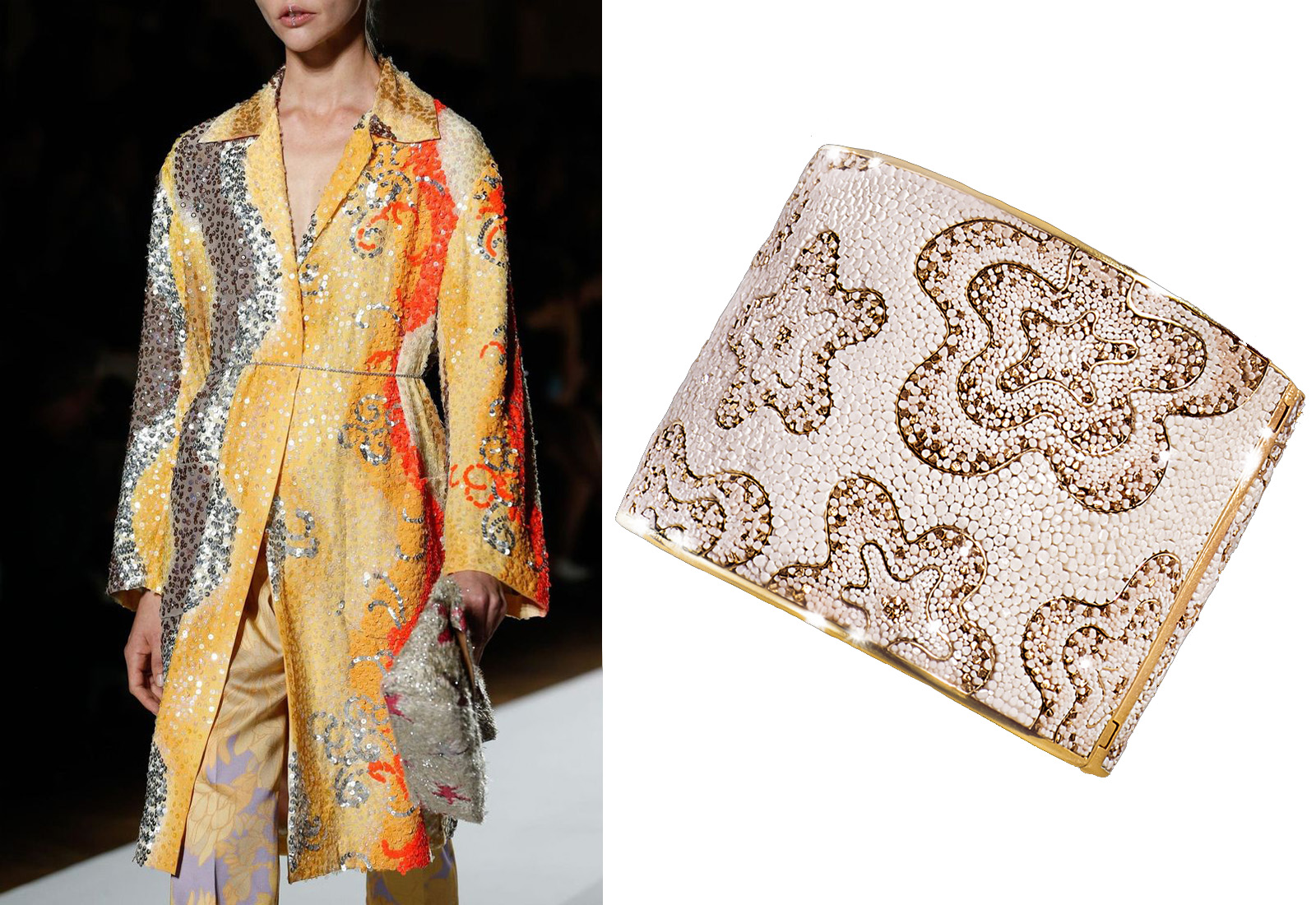 Both forms of expressive fine art in their own right; fine jewellery and couture fashion are undoubtedly reciprocally influenced by one another, and this is a relationship that is sure to outlast the waning trends in style and fashion fads of the catwalks.