The Harmony bangle is, like many of the finest jewels ever made, deceptively simple. At first glance, it's an ideally balanced and symmetrical torque bangle with two decorative ends and a smooth hoop material that hugs the wrist. Upon closer inspection, however, each Hemmerle Harmony design reveals itself to be a miniature feat of engineering that demonstrates the allure of unconventional materials, like ebony wood, iron, olive wood, bronze, copper, thuja wood, pebbles, aluminium and marble.
Hemmerle was founded in 1893 and today it's a fourth-generation, family-run jeweller known for its one-of-a-kind creations. As such, each Harmony bangle is unique and only a handful have been made every year since its inception in 1991. "The Harmony bangle has always pushed us to be innovative, to experiment and rediscover what we thought we knew. It is anchoring so many milestones of what Hemmerle has achieved and as we evolved with our materials, the Harmony bangle evolved with us," explains Christian Hemmerle who, along with his wife Yasmin Hemmerle, manages the German jewellery house.
To unpack the genius of the Harmony bangle is to start with the obvious: its balance and symmetry. The brand describes it as "simple and sophisticated" with a form that references ancient jewellery and modern sculpture while providing a "canvas for Hemmerle's ever-evolving material and technical experimentation". It's true that with each new decade Hemmerle has added to the Harmony story with new materials. However, the fundamentals have remained the same, such as the clasp mechanism that is seamlessly integrated allowing a woman to put the piece on and take it off securely and easily.
"It's my second skin – I wear mine every day and I call it my Wonder Woman bracelet, for me it's like a security blanket," Yasmin Hemmerle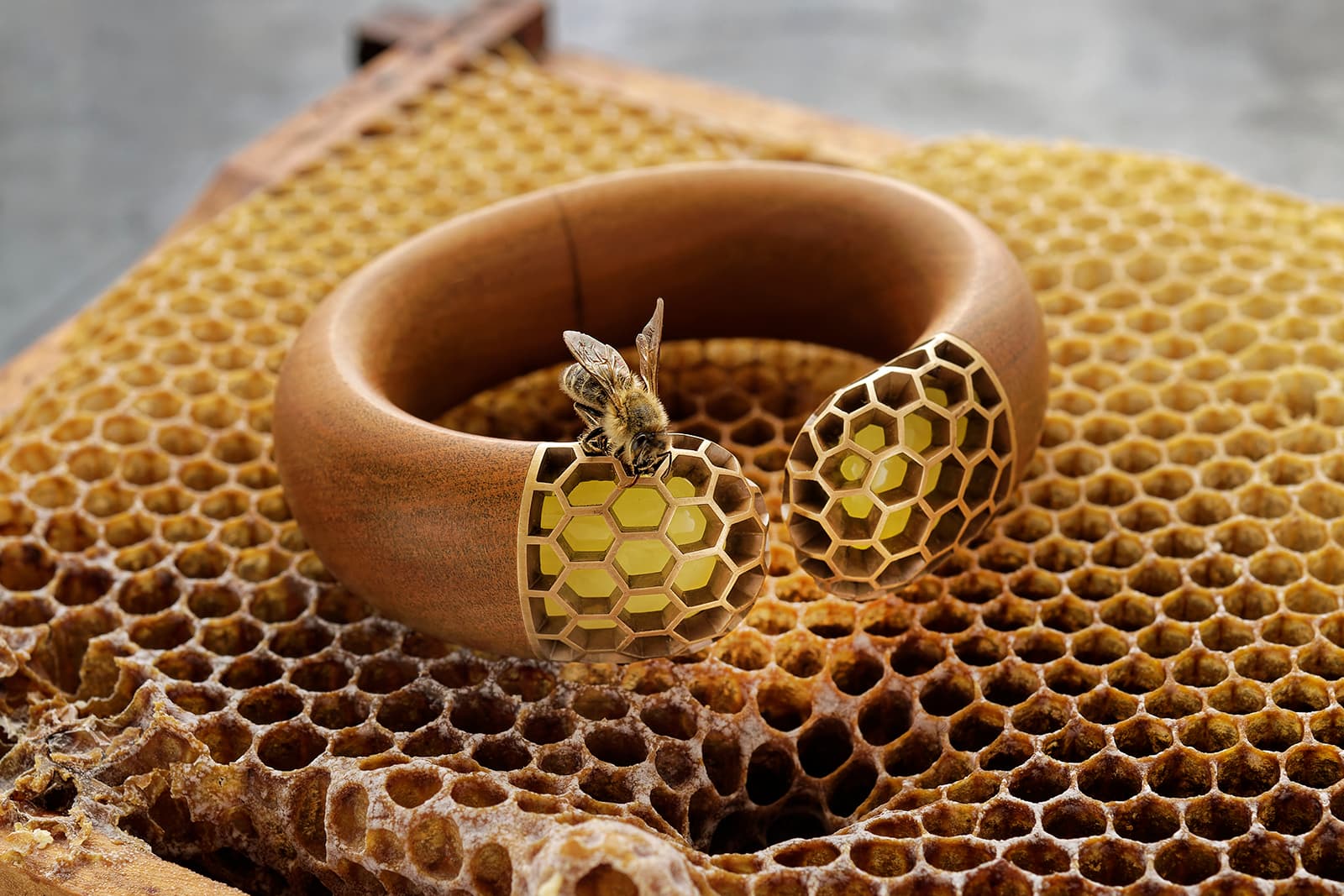 Every Harmony bangle is individual and never to be repeated. Each one is like a character that has its own identity, whether it's crafted from polished platinum, gold or silver, or from more unique materials. The 1990s brought seductive contrasts – knitted pavé white gold and yellow diamonds, coloured stones, and marquise-cut diamonds set into the curved ends. The following decades saw provocative pairings of precious, semi-precious and unorthodox materials such as rare wood, copper, iron, bronze and pebbles from Munich's Isar River.
It's amazing how one design can provide the foundations for such experimentation! Although each piece takes around six months to create, we must add to this the time spent designing each variation, sourcing the materials, adapting known techniques to suit marble, pebbles, wood, aluminium or iron, for example, and then finishing them to exacting Hemmerle standards.
To celebrate the design's 30th anniversary this year, Hemmerle has gathered the opinions of experts in the field of jewellery to explain its significance. Renowned jewellery historian, Vivienne Becker says: "The archetypal open-ended form is ancient in origin. But where once there might have been an amuletic lion or ram's head, there is a distinct soft and gem-smothered roundness that both stimulates the imagination and contrasts with the sleek, streamlined mechanistic simplicity of the overall silhouette. The dynamic purity of line demonstrated the Hemmerle rejection of all superficiality, highlighting the celebrated painterly sense of colour, velvety deep and seductively intense, the juxtaposition of matt and sheer, and the inventive use of patinated copper, rare woods and other experimental materials".
Should you find yourself in the William and Judith Bollinger Gallery of the Victoria and Albert Museum in London or wandering the halls of Cooper Hewitt (Smithsonian Design Museum) in New York, you will find Harmony bangles in the permanent collections. The former boasts a red patinated copper and white gold variation with cherry-red pavé and 172 brilliant-cut spinels capping the ends, whereas the latter has a bangle made of carved pock wood, turquoises and tsavorites that was part of the Egyptian Story project presented by Hemmerle in 2012.
In its 30th anniversary year, the Harmony bangle emerges with a puzzle-like fusion of copper and silver, inspired by the black cast iron jewellery of Berlin in the 19th century. The technique to create such a piece has only recently been refined over "hundreds of hours with the technical fluency of Hemmerle's master goldsmith, resulting in a showcase piece of the highest quality execution and innovation," according to the brand.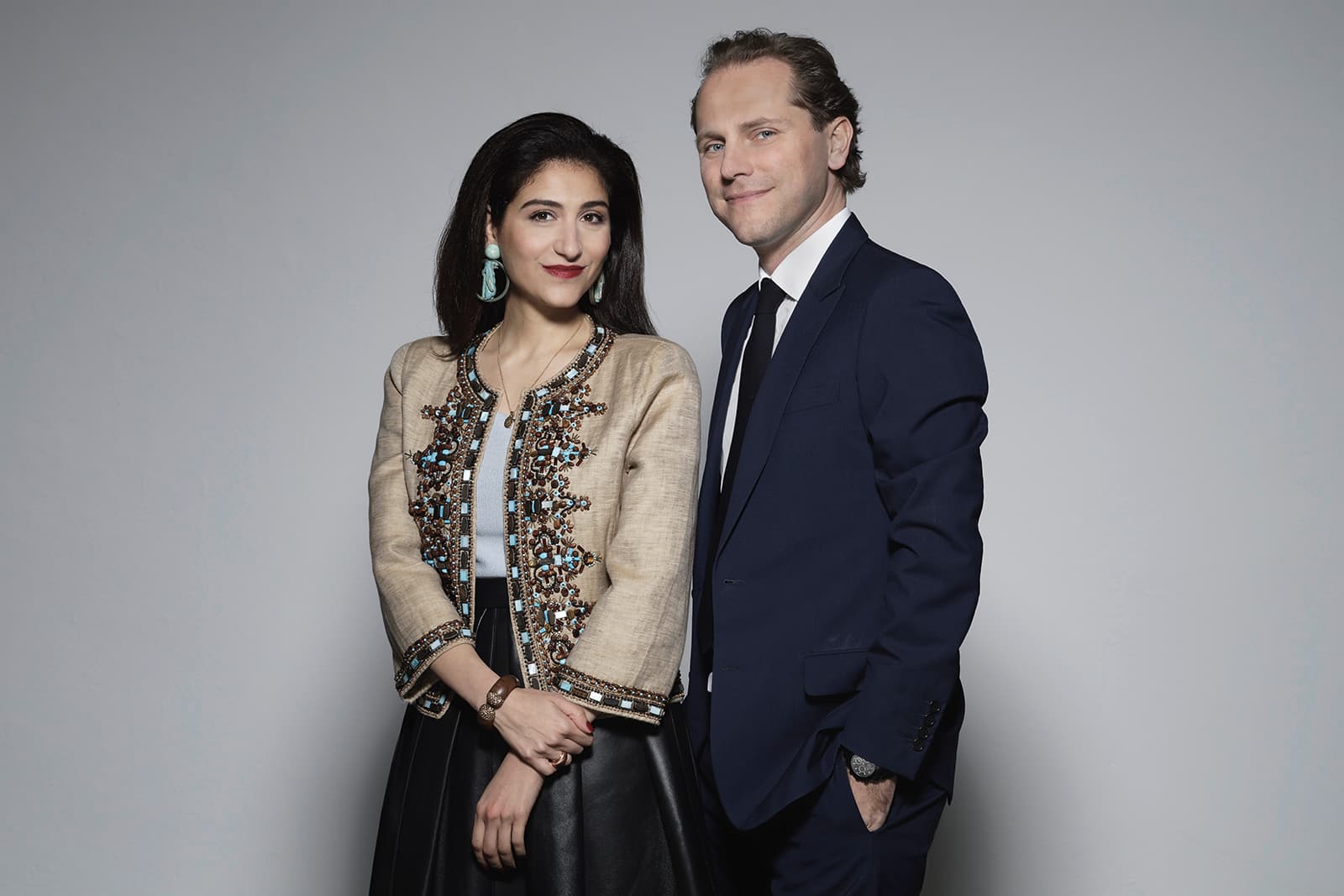 To summarise the significance of the Harmony bangle, I refer to the words of Vivienne Becker, who says: "The Harmony bangle speaks of today's quest for individuality. It illustrates the new luxury of unobtrusive, low-key opulence, recognised only by another aficionado, and the need for intensely personal jewels that make a statement about our values, taste and our sense of self." I couldn't have said it better myself!