High-end maisons have set about stamping their own unique signature on 'wearables' - meaning items of personal adornment that have smart digital features; as well as the ubiquitous wireless headphones that have gradually become part of the modern luxury pantheon.
Margot McKinney is a fine jeweller whose designs can usually be identified by voluminous, vivid coloured gemstone, however, this aesthetic was turned on its head when she created an Apple watch bracelet! Crafted by hand from Western Australia black jade and set with over 25 cts of diamonds, the unique cuff replaces the conventional watch strap and transforms the wearable into a piece of high jewellery. In further dedication to creating the most modern jewelled accessory possible, the timepiece has its own dedicated box which also charges the watch.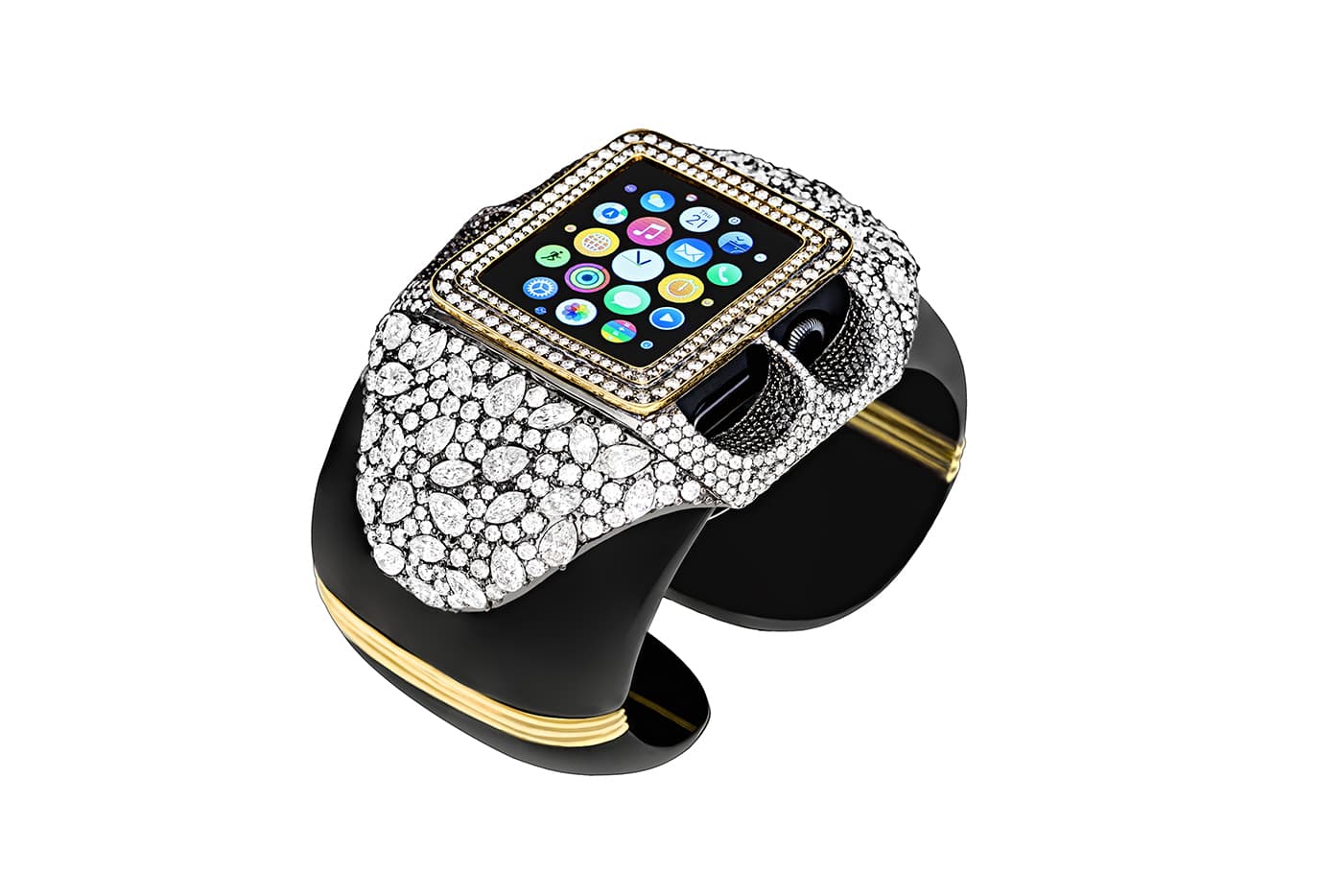 "I was intrigued by the Apple Watch when it first came out all those years ago. I am old enough to have grown up watching the extraordinary Dick Tracy on television talking into his wrist and his watch talking back! I thought, 'why don't I create a glamorous piece of jewellery with the Apple Watch as its centrepiece? So that the wearer can carry cutting edge technology whilst still having a chic, sophisticated and frankly fabulous cuff," Margot tells me. Number one in a limited edition of ten, this tech jewel is truly unique.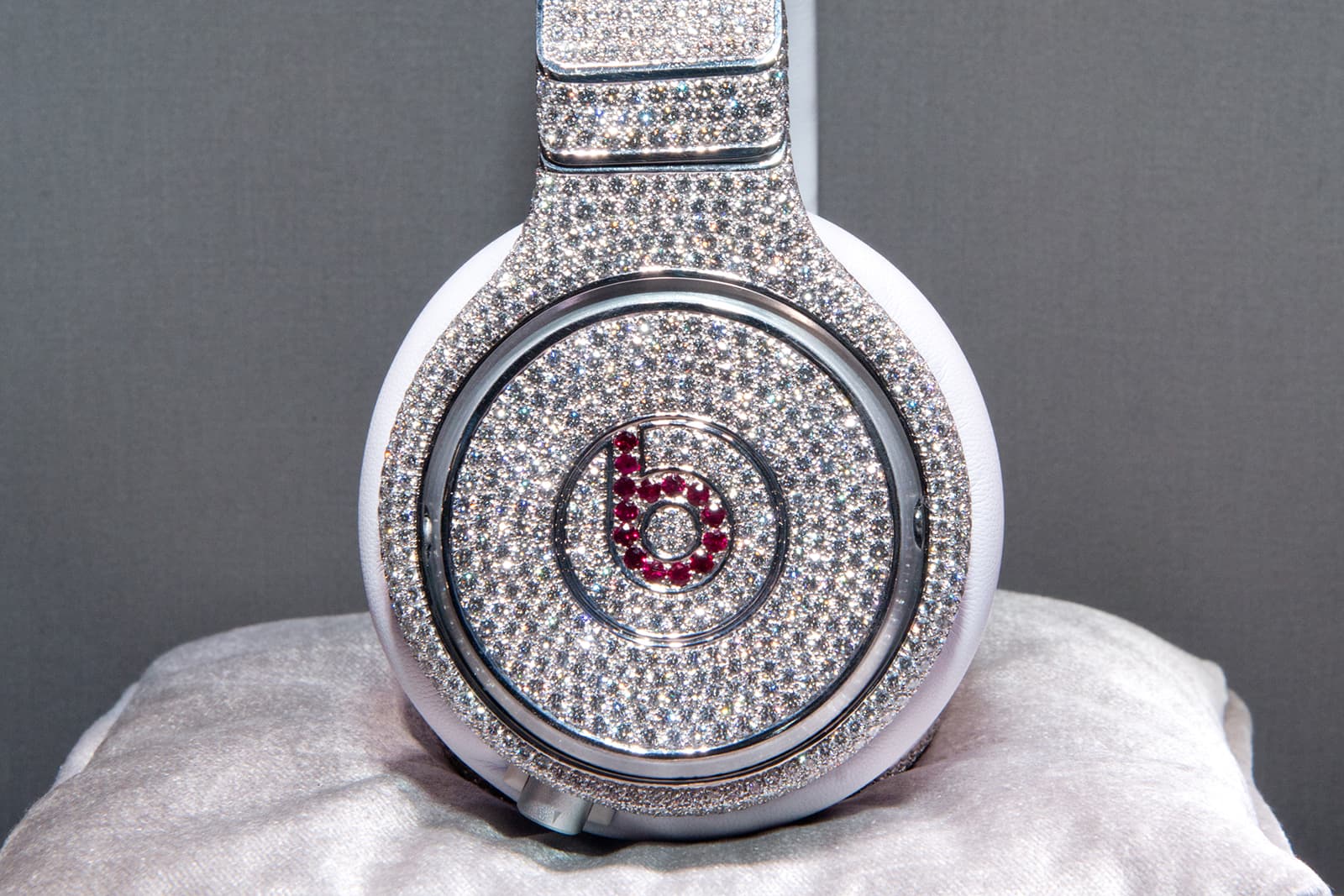 A name that is so entrenched in the traditional world of diamantaires is Graff. So, the house's collaboration with a tech brand that focuses predominantly on the streetwear demographic was bound to create serious headlines. The Beats x Graff Diamond wireless headphones were initially made for the halftime show at Super Bowl 2012 and retailed for $750,000. Set with over 126.76 carats of Graff diamonds and rubies, and mounted in platinum, these are truly embellished with the most bling imaginable. Not only that, but the Beats Pros are signed by Graff and Beats by Dre, and are obviously accompanied by a certificate from Graff ensuring the quality of the gemstones used.


For adding a subtle sparkle to your tech accessories, then why not add some jewellery to your Airpods? Bia Tambelli offers the B-Tech Charm - small yellow and white gold loops with emeralds, sapphires or diamonds which fit over the base of the Airpod. "Last year, an electromagnetic wave called Schumann Resonance occurred, and it is believed that it can cause several side effects. Since minerals have the power to block these effects, I thought of using them to help cure my migraines that often occur in the temple area. It was then that the idea of adding precious minerals - gemstones and metals - to the AirPod. The inspiration for the B-Tech Charm initially came from helping the symptoms of my own migraine," shared the designer.
At a more achievable price point of £915.00, there are the Louis Vuitton Horizon wireless earphones in five new colourways for 2020: pink, white, black, red, and yellow. This second release was also created in partnership with New York-based audio company Master & Dynamic. Louis Vuitton has employed a round metal disc in various shades of gold which bears one of either the iconic LV initials or the Monogram flowers. The Louis Vuitton Horizon earphones promise some of the best sound quality on the market, and the updated features, such as a wireless charging option and double microphones in each earphone.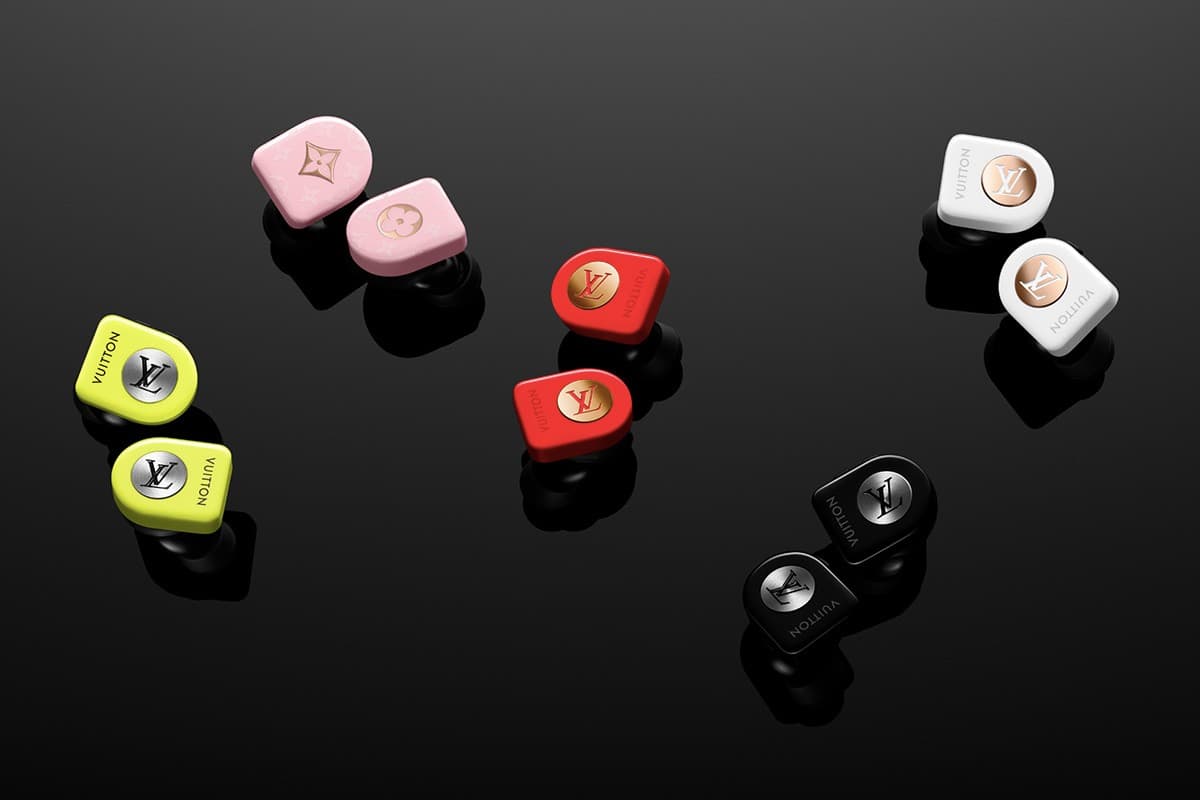 The intersection of pieces created by luxury houses and wearable technology continues to have its lines blurred. This trend looks to only expand further and further, as smart accessories become integrated into our lives every day.