All of the jewellery in Metropolitan takes its inspiration from buildings which have had the honour of representing their host city, or even nation, on a postcard. Autore's team of designers selected an array of edifices of major cultural or historical significance from a number of modern major cities. So, let's begin our round-the-world trip and see how they have given voice to the theme, our modern, connected world, in their jewellery collection by looking at different buildings through the lens of today's society.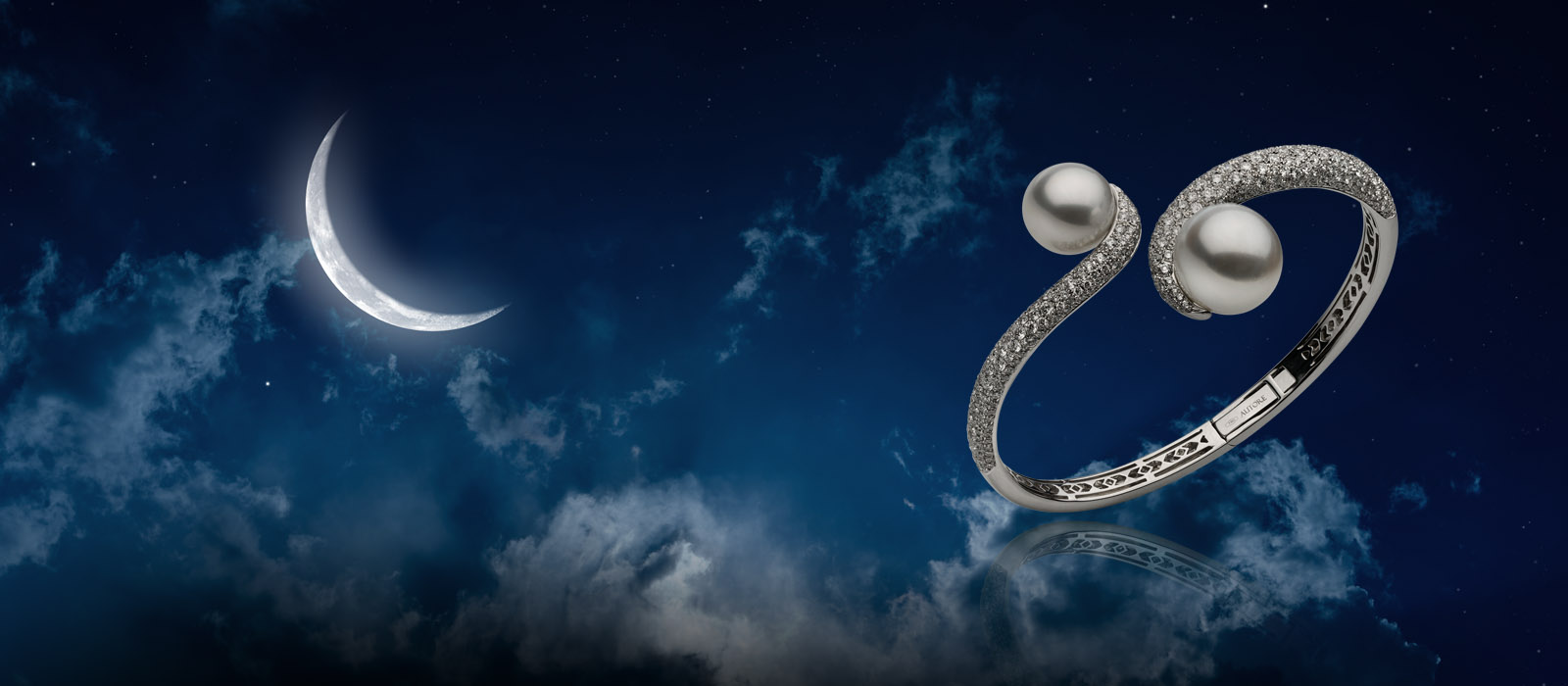 Our first stop is Paris, home of the famous Eiffel Tower, built in 1889 to mark the 100-year anniversary the French Revolution but today associated above all else with love (legend has it that if a couple makes a vow of love in front of the tower, it is guaranteed to last a lifetime, and their dreams will all come true). Inspired by this famous structure, Autore's designers have come up with a variety of gold earrings, necklaces and rings which recreate the lattice framework of Alexandre Gustave Eiffel's masterpiece or look like a miniature Eiffel's Tower erected atop a South Sea pearl.
Moving on to another quarter of Paris, the collection takes us to the Palace of Versaille, home for many years to the royal family and an exquisite example of 18th Century French Baroque architecture. The palace is surrounded by lush gardens, the fruit of more than 40 years of hard work by designer André Le Nôtre, and no less extravagant is the ring made in its honour, which features a large white pearl surrounded by splashes of white diamonds which fan out around the central mineral just as the magical gardens bloom right the way round the palace.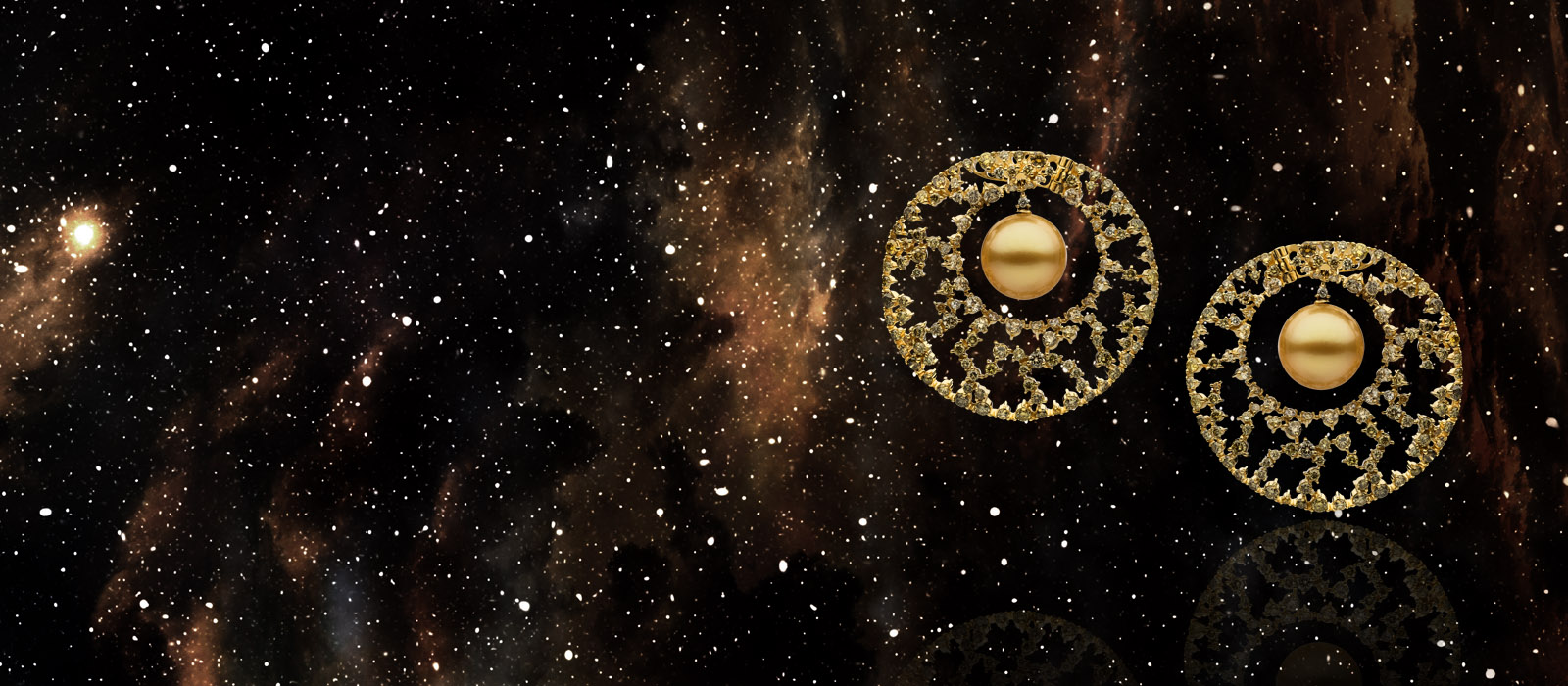 Continuing the theme of royal palaces, the next stop on our journey is Catherine Palace in St Petersburg, built in 1771 on the orders of Catherine I and featuring a variety of decorative detailing, foremost of which is its light-blue and gilded gold façade. The palace's marvellous cupola is recreated in a gold ring whose top part is encrusted with yellow diamonds6 sapphires and a central golden pearl, and the shank is embellished with Pariaba tourmalines.
Moving on to another continent altogether, let's take a look at what Autore chose from New York. In 1928, ambitious industrialist Walter P Chrysler undertook a project to construct the tallest building in the world, a title it only actually held for 11 months, the Chrysler Building. Today it is one of the city's most well-known and attractive structures, built in the Art Deco style. Autore's designers have come up with a ring, necklace and earrings based with this building as the founding motif, all made of gold, decorated with triangular fans just like the real thing. The ensemble, with enamel and pearls in addition to the gold, is a striking recreation of the Chrysler Building's spire.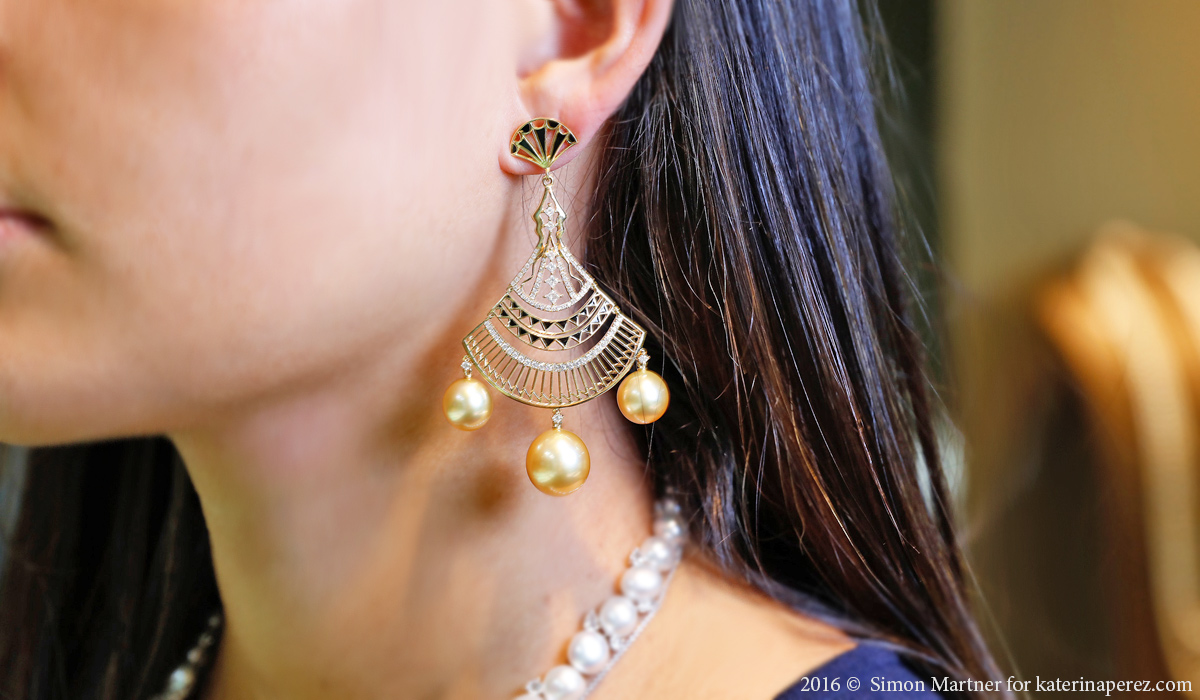 On the other side of the world in Agra, India, you'll find the Taj Mahal, an incomparable marvel of architecture, considered one of the seven wonders of the world, not just for its beauty, but for the story behind it – a story of love.
The Mughal emperor Shah Jahan ordered the Taj Mahal to be built as a memorial to his favourite wife, Mumtaz Mahal, who died giving birth to their fourteenth child. This now legendary heritage site is the inspiration for a set of earrings coated in white enamel with a colourful briolette diamond motif and, of course, a series of perfectly round south sea pearls.
The Temple of Heaven and the Forbidden City in Peking are two more famous feats of architecture, both build in the 15th Century and still standing today, made distinctive by their imperial scope and their impeccable, harmonious design. The central hall of the temple was built without a single nail, while the Forbidden City is decorated with gemstones and golden brickwork. The contours and decorative features of these two marvellous buildings are recreated in two pairs of stylish earrings made from gold with white pearls and a diamond briolette.