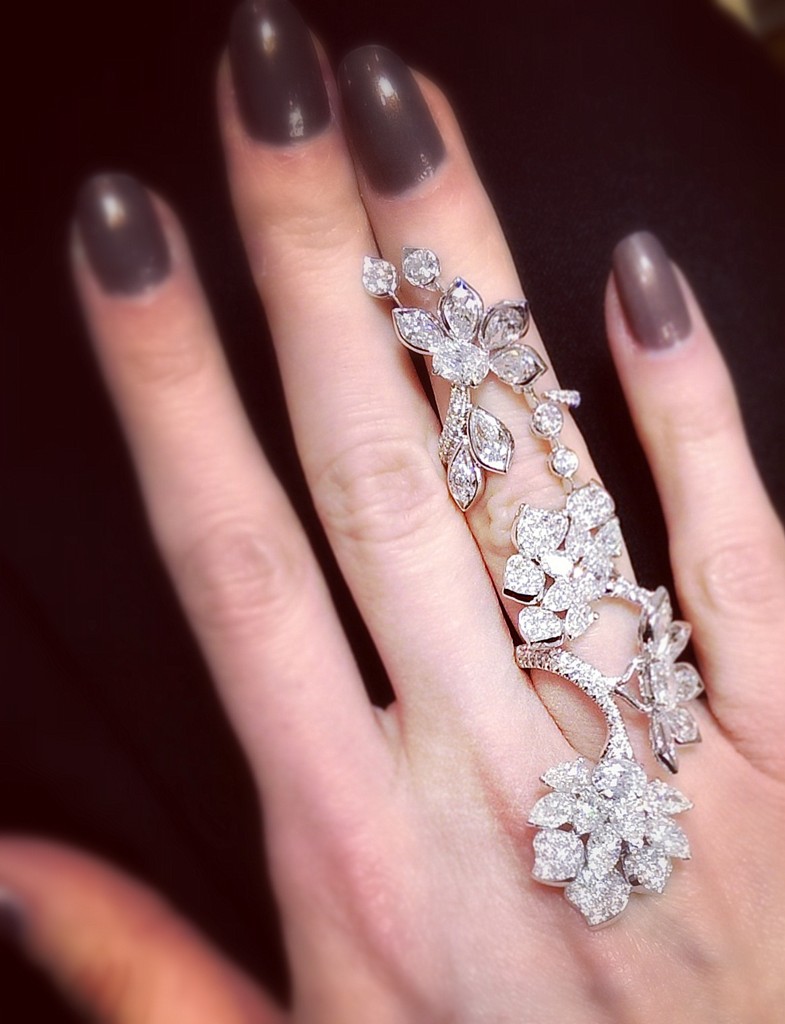 "In the same way that stars illuminate the night sky,  David Morris has revitalised the traditional cuts of diamonds and modernised them for today's woman."  – from David Morris website.
Combining originality and quality along with designs of the latest trends make David Morris creations stand out among traditional precious jewellery. And isn't originality extremely appealing?
It is to me. Hence, it is the 'full finger' David Morris ring that I have chosen to write about this week.
Not just an exquisite and alluring piece but surprisingly also very comfortable to wear. This is thanks to the carefully thought through design, it gently wraps around your finger and mimics your movements without any discomfort.
The Blossom finger ring, as they call it, features impressive 9.09cts of white diamonds. Stones of various shapes: round brilliant, pears and rose-cut ones burst with magnificent sparkle hidden within their light reflecting facets. I believe it is the mixture of cuts (and especially the rose cut diamonds) that makes this jewel so original and, certainly, very appealing.
Top photo is courtesy of David Morris
Right photo is my own