Fortuna - which means "begetting" – is a Roman goddess, a personification of unpredictable luck, material well-being, unlimited happiness and femininity. Since antiquity, her image has been solely associated with a positive influence on the fate of humanity. In astrology there is the concept of the "Wheel of Fortune" ("Rota Fortunae"), which embodies success, the absence of troubles and a deep understanding of how we can control our own unique destiny. Its other name is the "Point of Happiness"; it has no material nature and is determined by calculating the coordinates of the Sun, Moon and Ascendant.
Symbolising the wheel of fortune and the cyclical nature of life, the collection exclusively employs round shapes in rings, earrings, bracelets, necklaces and pendants. The links themselves are also discs layered on top of each other in some of the designs. Jeremy's choice of materials is also symbolic, focusing on the energetic properties of minerals: blue agate was chosen for its positive and invigorating energy, while pink opal is a crystal said to promotes inner peace and tranquillity. Chrysoprase, an unusual green gemstone, is believed to conjure feelings of joy, love and satisfaction. And the final collection of minerals is mother of pearl, a protective stone signifying the healing power of the sea - a power that creates balance and harmony.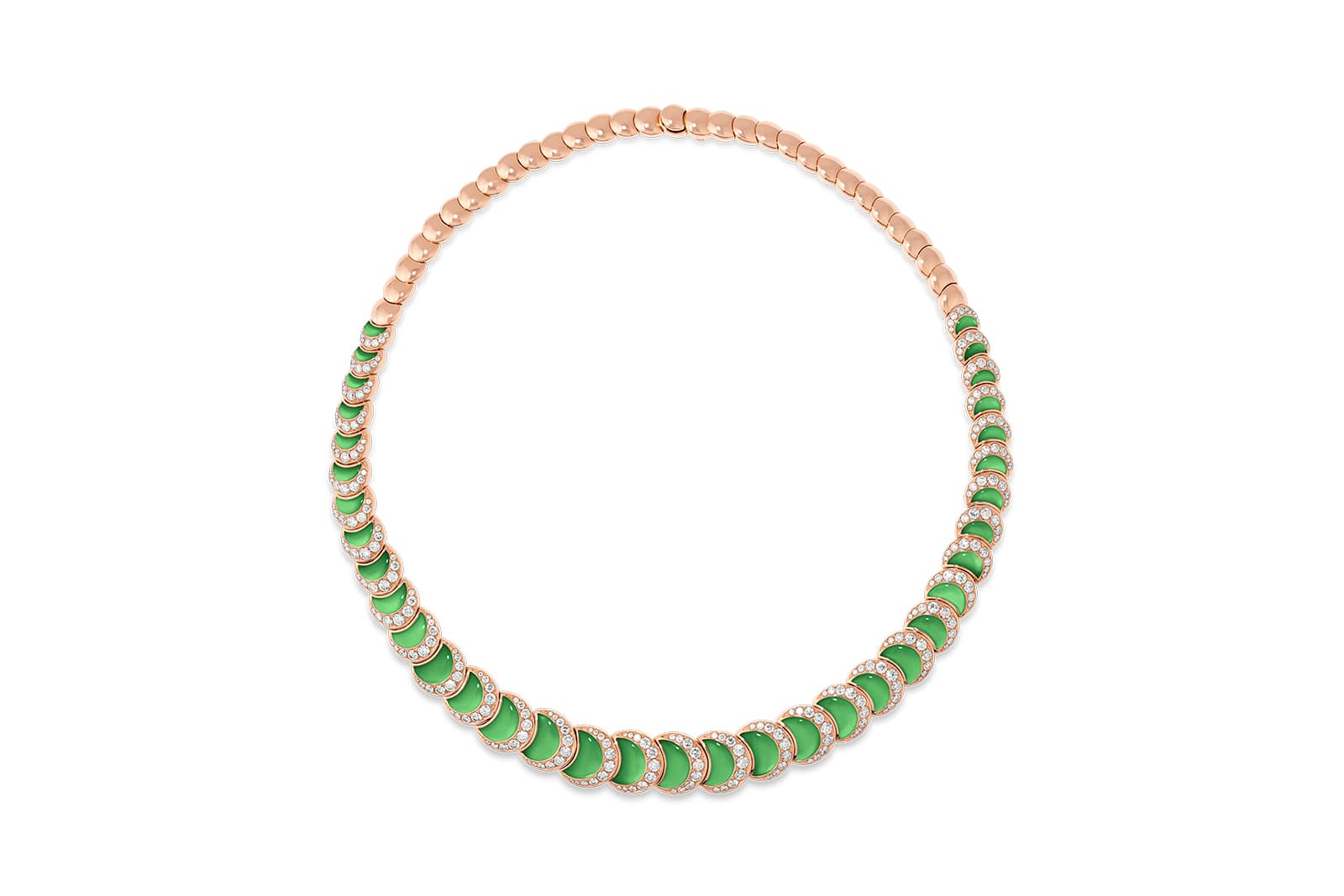 Luminous discs are decorated with pavé crescent-shaped diamonds, set in rose or yellow gold. The variety of shapes and the broad colour palette of the collection are designed to provide the wearer with the freedom to express her own personal style and to highlight her individuality - in essence, everything a modern woman wants from her jewellery.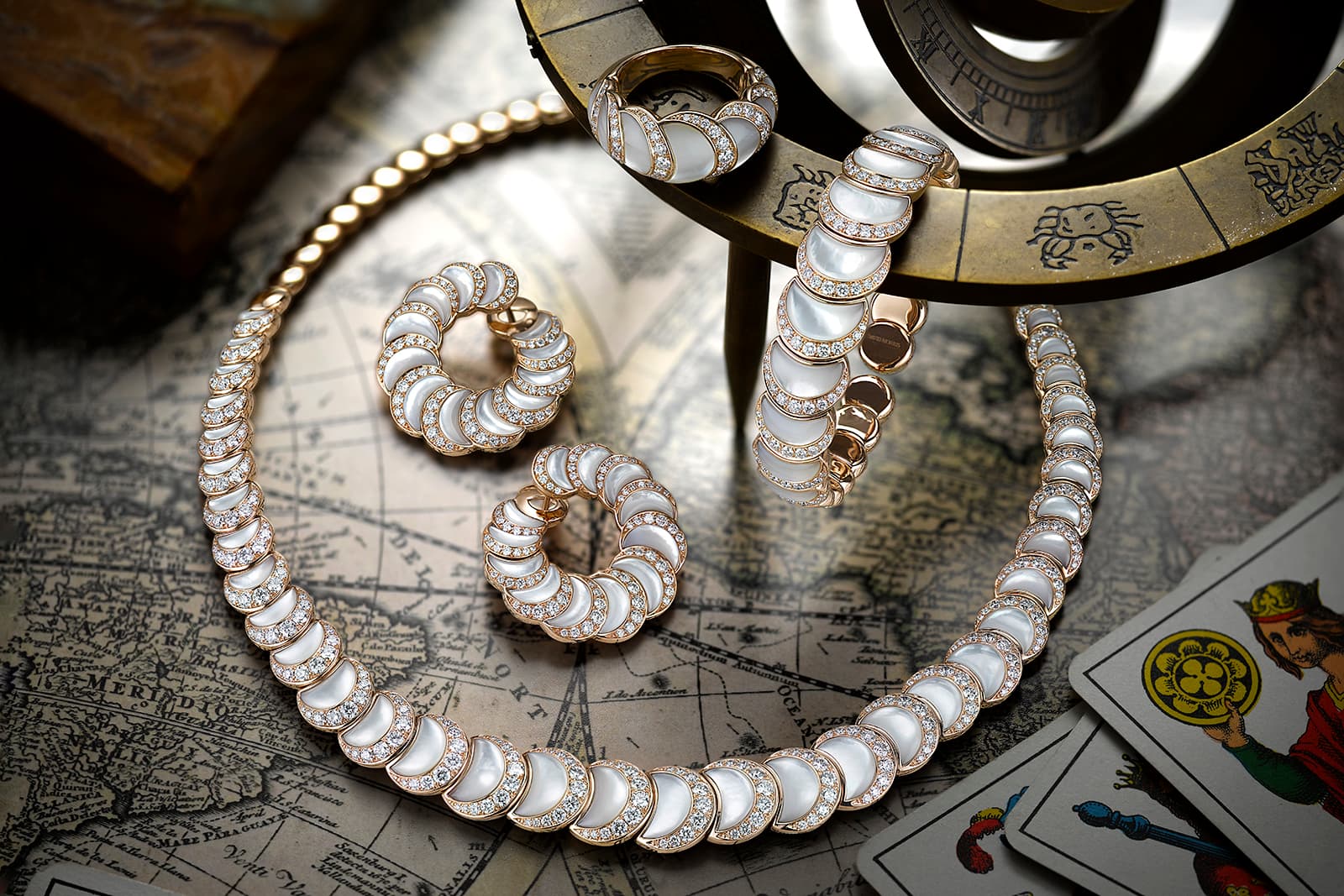 "I have been very much influenced by the evolution of women's views on how to wear jewellery today," says Jeremy Morris, CEO and Creative Director of David Morris, commenting on his approach to the collection. "Individuality is becoming more and more important, so I wanted to offer several different options: combine jewellery with other favourite items, wear them at any time of the day, and choose from different coloured gems. The versatility of this collection opens up an endless series of possibilities with which our customers can experiment!"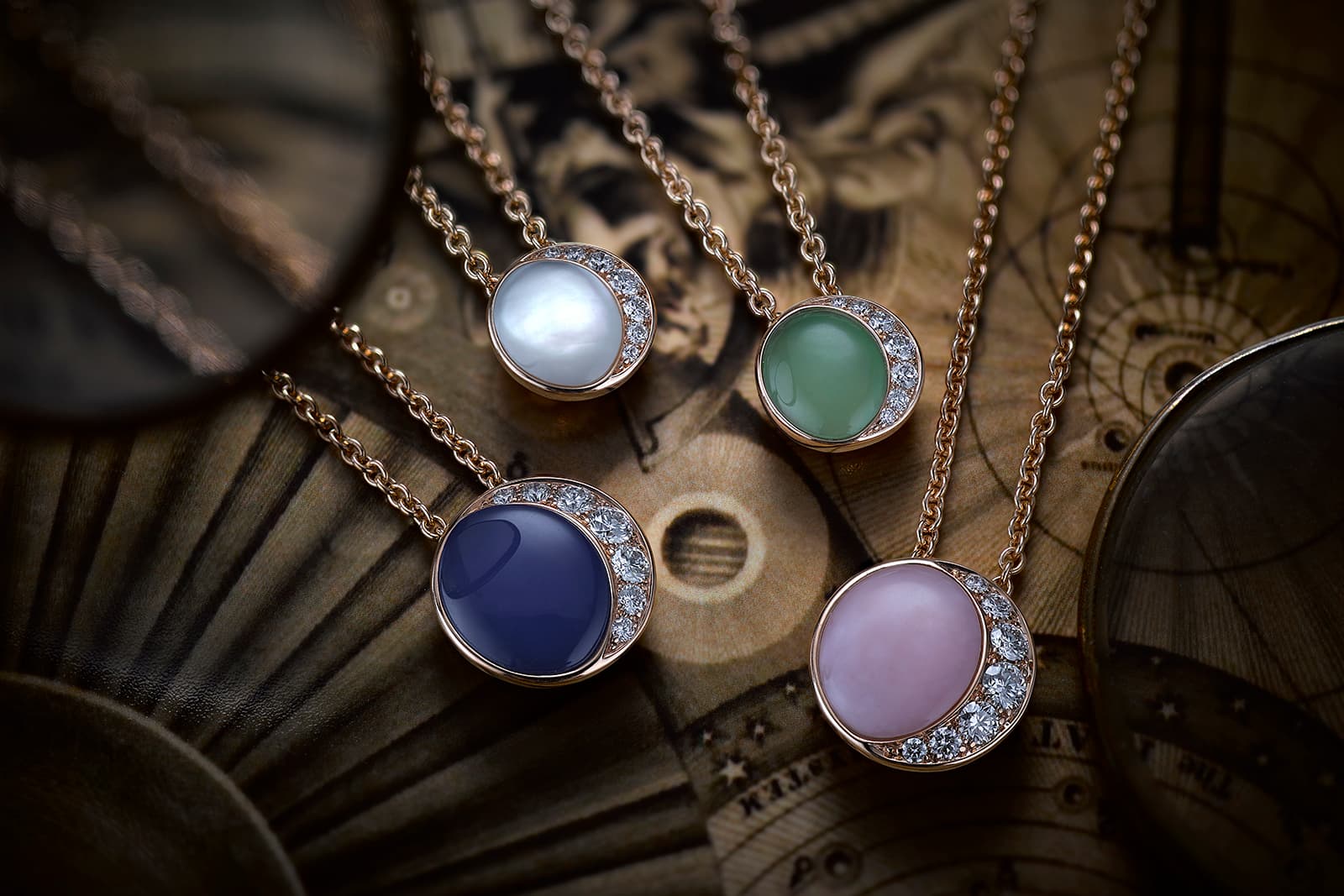 Minimalist rings and stud earrings are perfect for everyday wear and pendants of different sizes can be combined with each other to create either a day or an evening look. The necklace and matching bracelet were conceived as an interpretation of high jewellery and are reminiscent of the design of the Rose Cut collection, made with fancy and colourless diamonds.
Clearly, the jewellery industry is not just sensitive to the modern aspirations of its customers, it also serves to highlight some of society's most pressing issues. Perhaps this is what distinguishes true art from capricious common fashion.