Whilst visiting the French capital for Paris Haute Couture week, I took the opportunity to visit this newly opened boutique. The company's Managing Director Jeremy Morris has found an ideal place for it on the centrally located Rue Saint-Honoré, right across from the well-known Costes hotel. This is a highly prestigious area for a jewellery business to be based considering that Place Vendôme is a stone's throw away.
I couldn't wait to see the jewellery that had been specially brought to the new boutique for its opening. One of the "big guns" was on display: standing in the shop window was a staggeringly beautiful necklace made with conch pearls weighing a total of 102.47 carats and 73.59 carats of diamonds. Thirty soft pink pearls were perfectly selected by hue for this piece and are accentuated by hundreds of glistening colourless and pink diamonds of different sizes.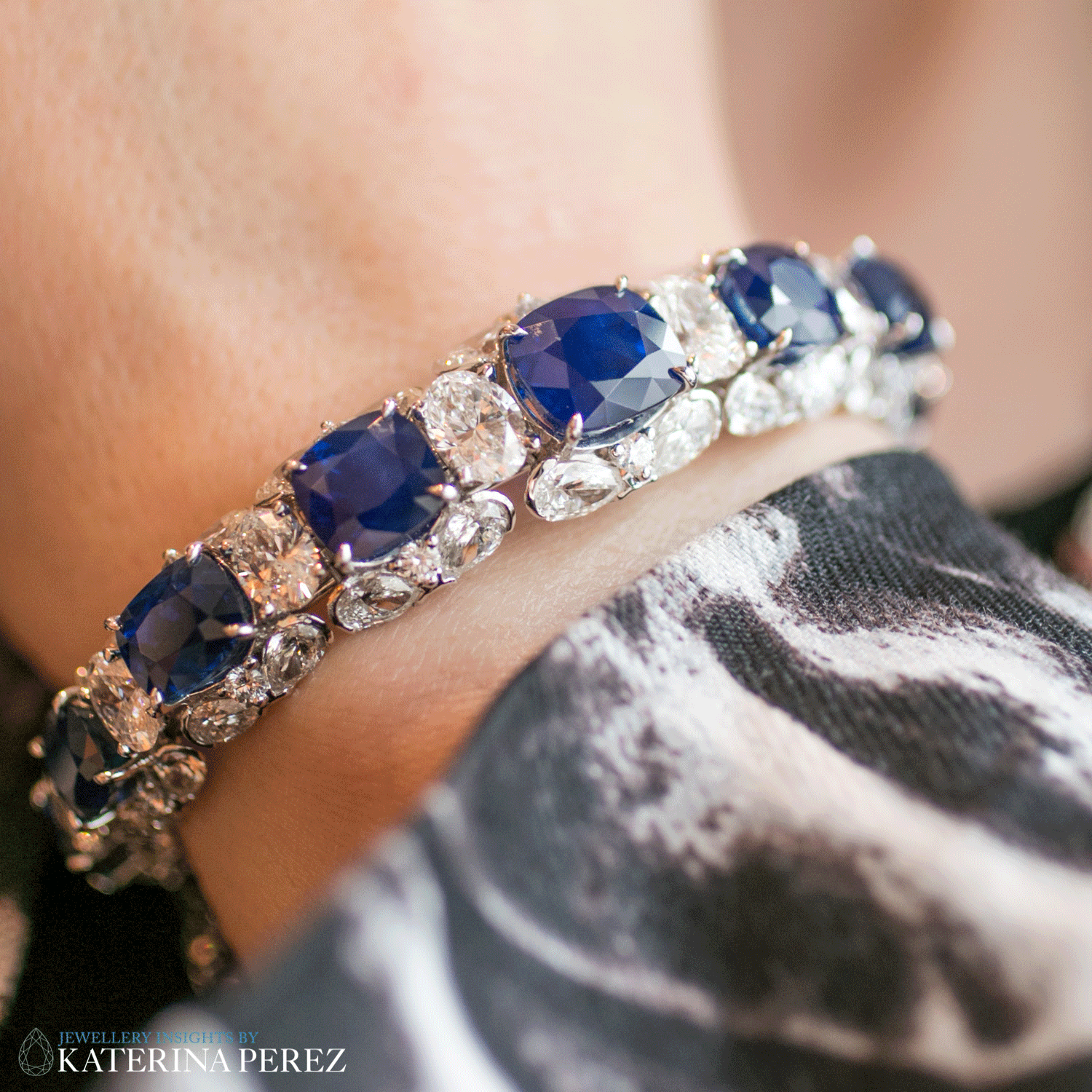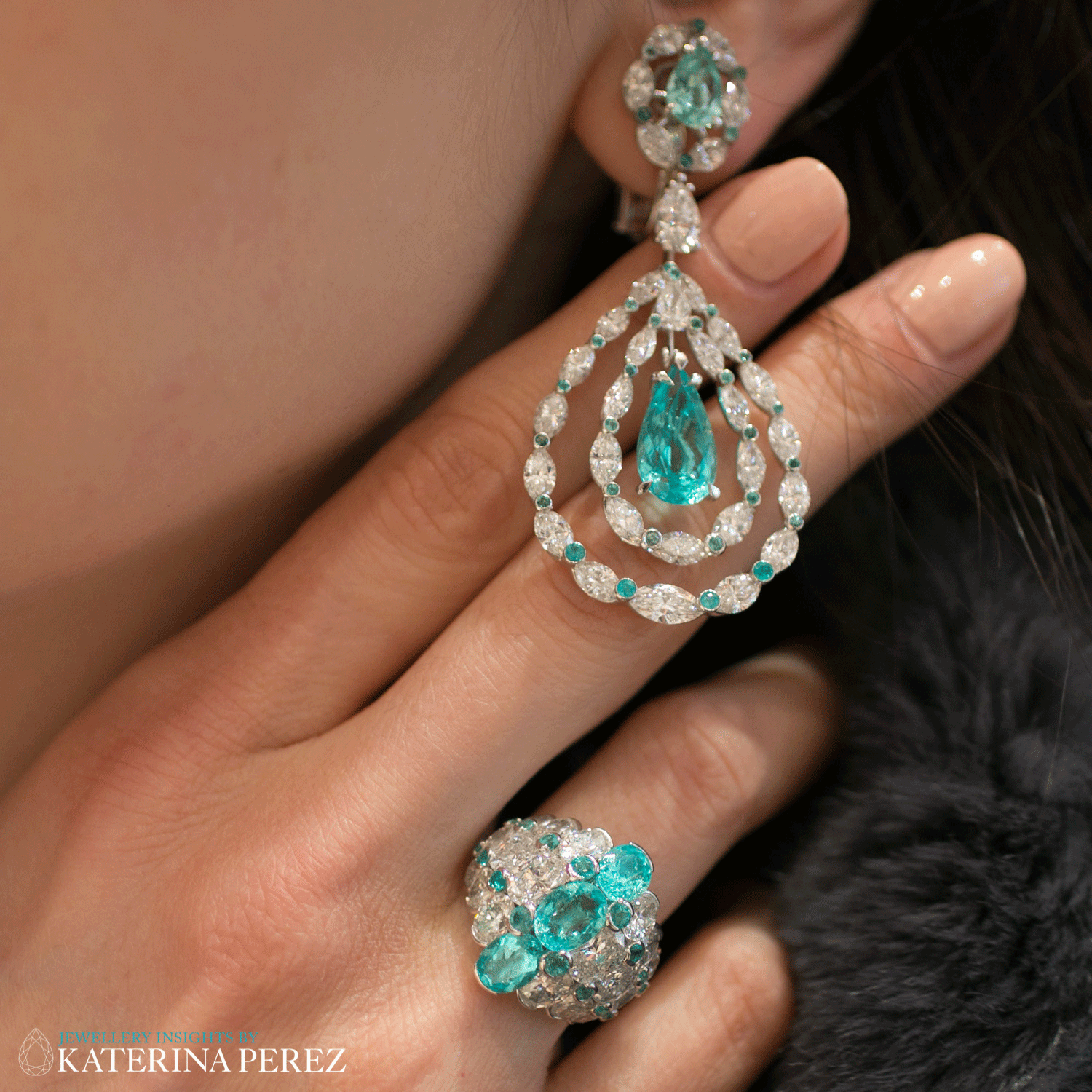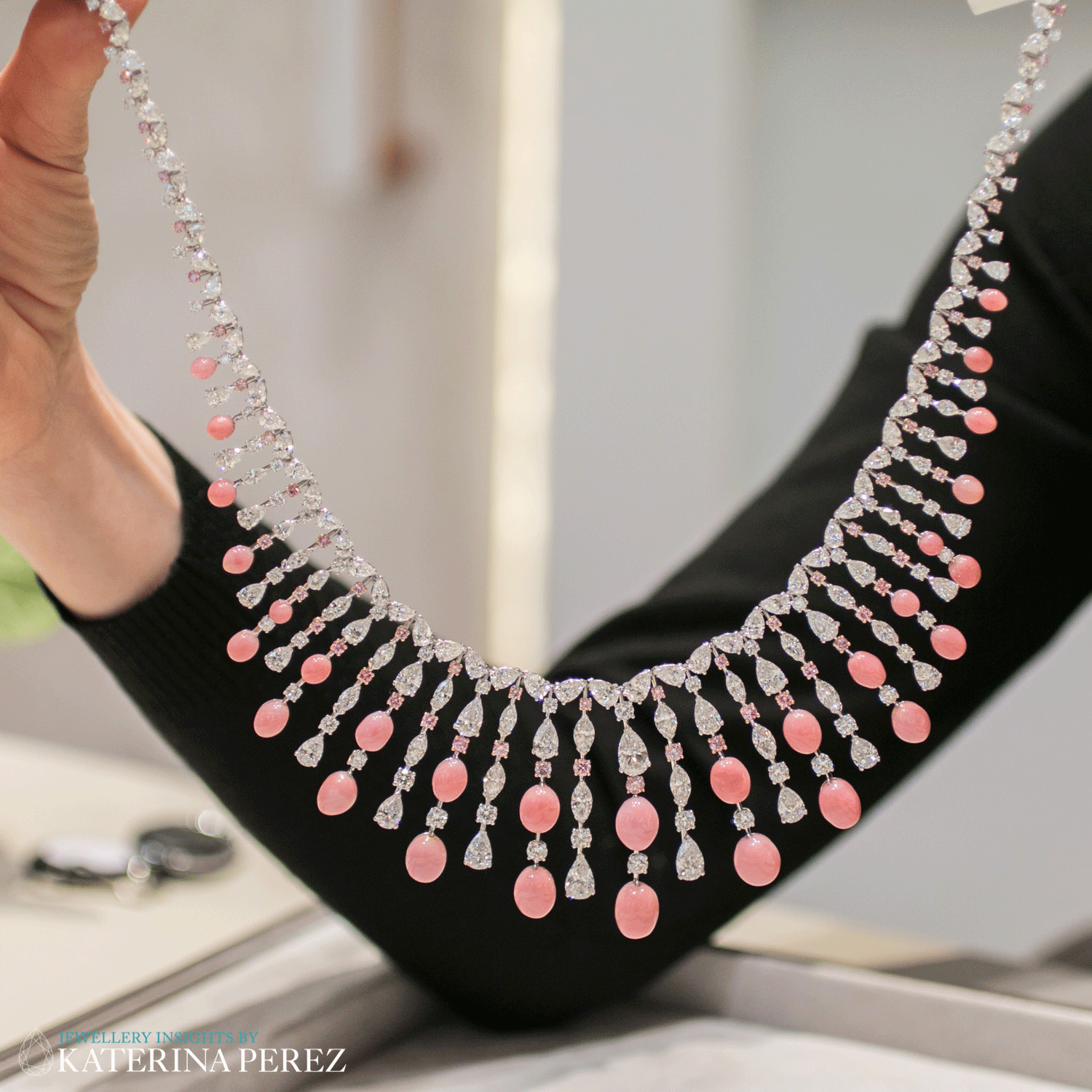 Inside the boutique I spotted a necklace that had a natural sea pearl weighing 30.30 carats. This large sea mineral adorns a detachable diamond pendant on the necklace alongside a 16.59 carat Ceylon ruby. Colourless pear-cut stones were excellently heightened by scatterings of small pink diamonds and two large pink diamonds on the pendant, both round and pear-shaped. It seems that diamonds weighing over 10 carats or more are not such a rare find nowadays. Even so, your heart definitely starts racing when you see a ring with a gorgeous 10.73 carat cushion-cut colourless diamond or another ring with a similarly sized yellow diamond of a traditional solitaire design.
As a keen lover of rare coloured stones, Jeremy Morris has acquired an impressive collection of Paraiba tourmalines, Padparadscha sapphires and highly sought-after sapphires from Kashmir. With the first of these, he has created a series of works, including long earrings with 12.72 carat round and teardrop shaped neon-colour stones and a ring with 3.17 carat oval and round shaped Paraiba tourmalines.
With the second, Jeremy used a Ceylon 13.20 carat Padparadscha sapphire to make an unbelievable cocktail ring, framing the central stone with both colourless and pink diamonds.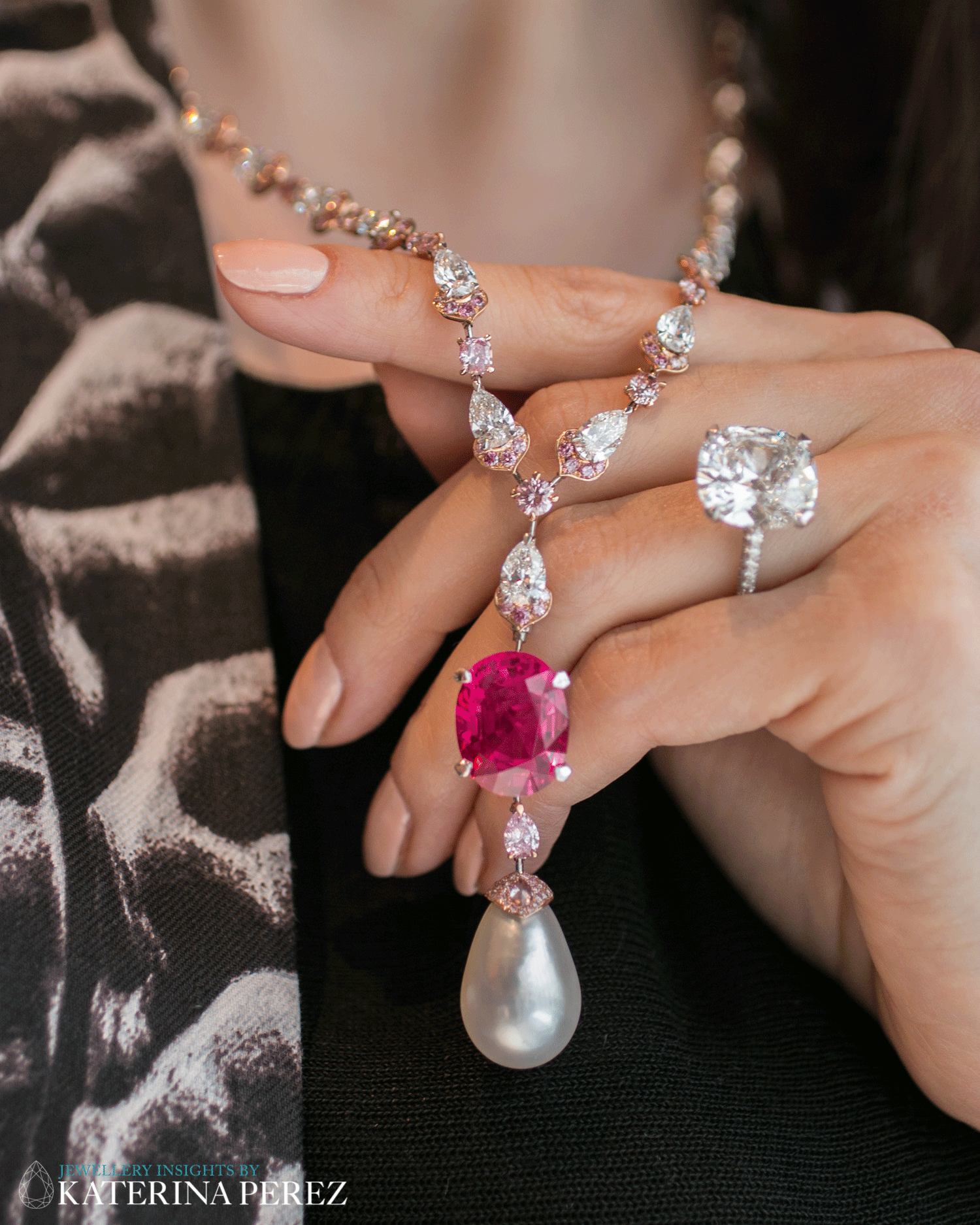 Finally, in relation to the third, ten sapphires, once mined from ancient pits in Kashmir, were carefully chosen by the David Morris Managing Director and Principal Designer for their colour and shapes accordingly for a diamond bracelet. The gentle velvety dark blue colour of sapphires and their substantial 43.73 carat weight are enough to excite anyone who is clued up on precious stones.
The French American architect Eugene Brunnelle is responsible for the boutique's interior design, one which more than lives up to the jewellery that is on display. The shop's two floors include a retail space and a VIP lounge characterised by pink and beige tones with shades of chocolate brown. The floor-to-ceiling windows allow a huge amount of natural sunlight to flood inside, whilst the enormous mirrors provide the interiors with even more reflected light.
Jeremy Morris has said: "The aesthetic of our boutique in Paris was an opportunity for us to create a new architectural environment for the brand, with a keen eye for detail and a specific focus on the innovative use of fine materials and colours, perfectly mimicking part of our own maison's DNA."