Surprisingly you will not hear 'Ouch!' but rather an enthusiastic 'Wow!' Yes indeed, Cactus de Cartier is the only kind of cacti family that you will want to grasp with both hands: the precious and desirable kind. It is a new collection that celebrates summertime all year round whilst defining a new chapter in the French jeweller's history. Cactus de Cartier is the new flower symbol set to become one of the house's iconic ambassadors.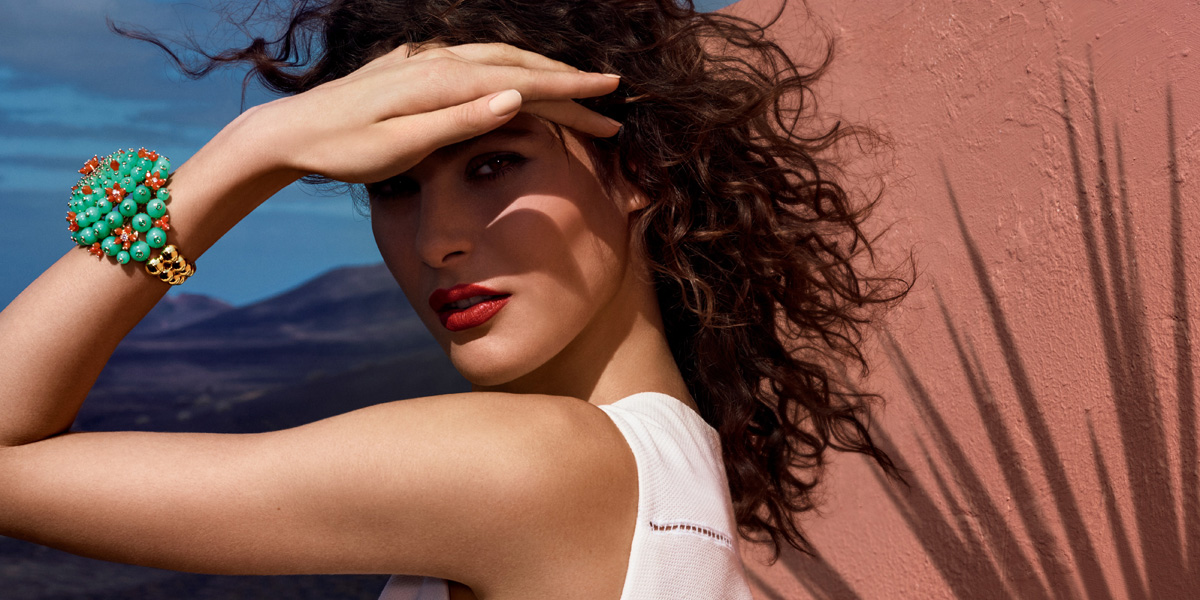 To begin with Cactus de Cartier is spike-free, yet it brims with all the auspicious qualities that make cactuses central characters in popular legends and South American festivals. Symbols of freedom and resilience, cacti are totemic. At the same time, the fact they can bear flowers indicates their ability to produce ravishing life out of a hostile environment. This paradox is what makes great beauty, and this has not escaped Cartier's sight. The Jewellery Maison's designers chose possibly the most generously formed cactus shape, the Golden Barrel Cactus a.k.a. Echinocactus Grusonii, as inspiration for this new collection, the bulbous domes forming protective shields, as well as 3D statements when carved out of 18K yellow gold.
As if Cartier wanted to write their own cactus botany, the collection contains three sub-genres. Firstly, a specimen in shades of green (emerald beads each pierced with a single gold stud, or the emerald and chrysoprase combo for the cuff) with hints of coral and white to represent the flowers (brilliant-cut diamonds and special-cut carnelians, almost briolette-like). Then a more preternatural version with special-cut lapis lazuli flower buds: it includes a ring, earrings, a cuff (the torque shape opens by rotating the two cactus domes on each end), and a pendant necklace. The later is fully adjustable by twisting the bottom cactus dome on itself to unlock it, so it can capture some of the chain's extra length.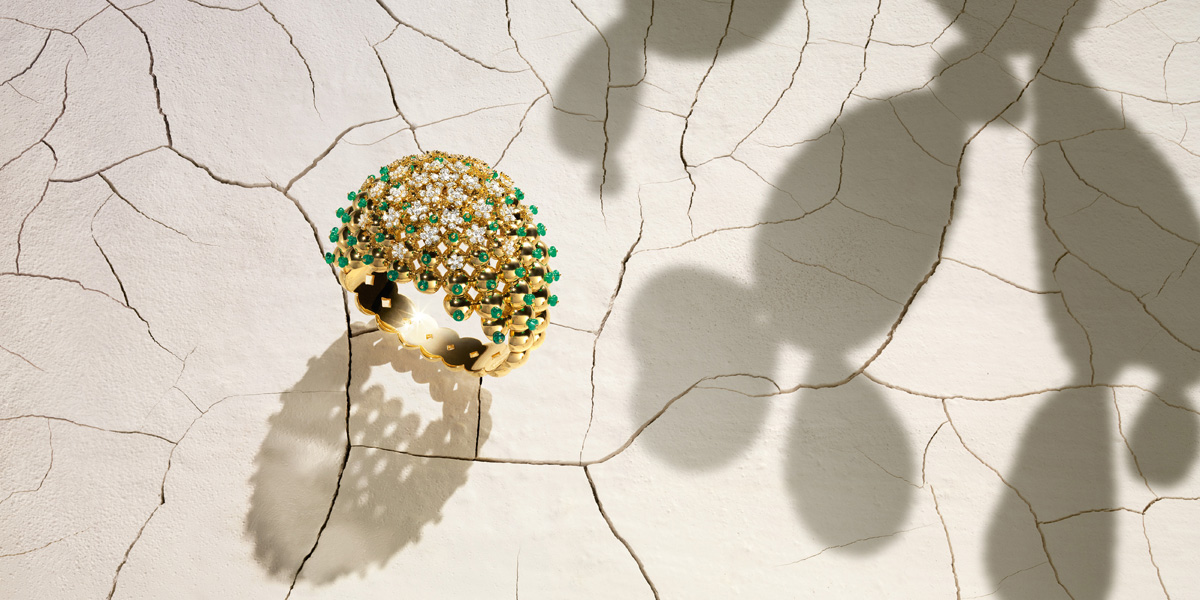 There is also a gold and white diamond rendition, which offsets the lack of colours by introducing more fashionable designs in the mix, the ring-less ring that latches in-between two fingers, or the double ring with asymmetrical domes would be a good example of it. In order to keep the authenticity consistent, the Cartier ateliers have focussed on two structures throughout the three families. First a hollowed-out gold sphere, composed of a mesh-like grid made of interlocked half-beads that replicate the ribbing effect of a natural cactus. The addition of a slightly elliptical bend in the rows of half-beads is a design twist that adds movement and grace. The second form is a ribbing effect made of side-by-side columns of lozenge disks in decreasing size (this one is used in the lapis lazuli series). The benefits of these see-through, asymmetrical structures are twofold: an intriguing play of light and shadows occurs, while making each piece relatively light to wear.
Being Cartier, this three-part collection is naturally crowned by two high jewellery creations (a cuff and a full collar necklace) that ramp up the luxury stakes by using the same design basis but on a larger scale. Fuller 18K gold half-beads are either peppered with a single flat emerald bead or a single five-petal and stigma diamond flower. Moreover some of the diamond blossoms can rotate on their axes, offering a playful touch known only to the lucky owner. There is definitely nothing ephemeral about these blossoms as the luxury house plans on developing the Cactus line further into the future. The level of heat has suddenly risen at Cartier and looks set to continue for years to come.