New York is the name given to a collection by American jewellery house Harry Winston. In it they highlight the remarkable architecture and raw energy of Manhattan, where their office has been based since 1932. Rings, bracelets, pendants and earrings that are included into the collection are all made in the best Art Deco traditions with brilliant-cut and baguette-cut colourless diamonds.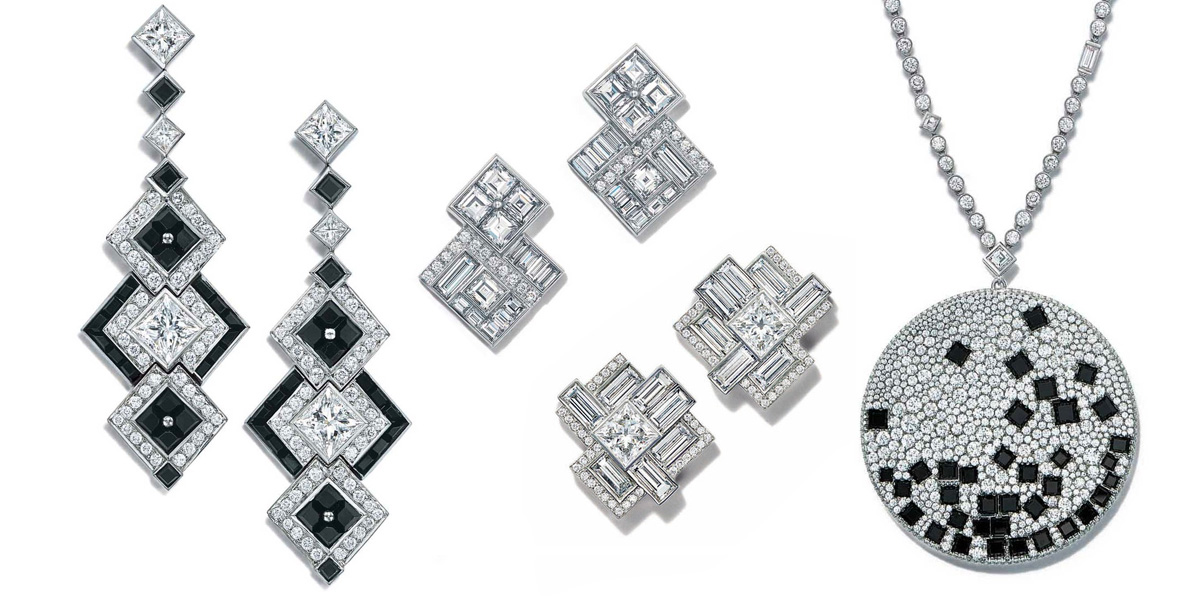 It was this decorative style that Francesca Amfitheatrof, head designer at Tiffany & Co., adopted for some of her jewellery. In her 2015 'Masterpieces' collection, she reflected the glamour and sparkle of New York's sky in her monochrome designs made with diamonds and dotted with black onyx. For inspiration she delved into the company's archives from the 30s.
It's well known that Art Deco designs incorporate geometric forms and shapes stacked one upon the other. And these same visual motifs are used in Jessica McCormack's rings, named 'New York Reflection' from her Urban Night collection. It took 1.96 carats of diamonds in baguette and carre cuts for Jessica to bring to life the silhouette of Manhattan's skyscrapers.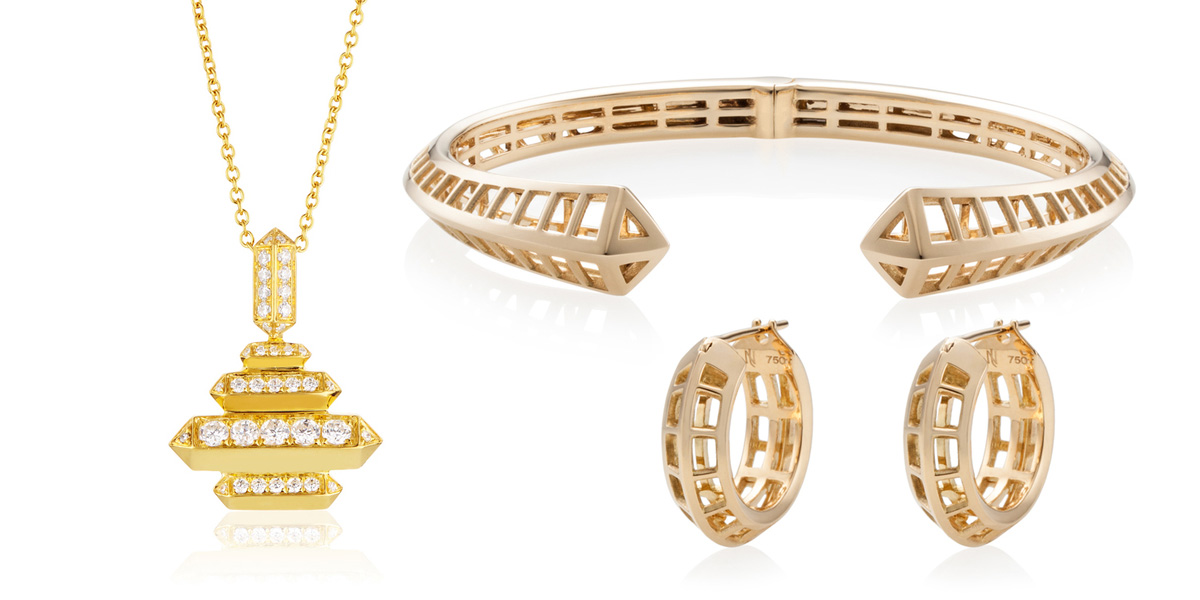 In Nicholas Lieou's 'Vertigo' collection the outlines of skyscrapers receive an altogether different treatment. The Hong Kong native recreates the symmetry of the buildings through graphic designs which use mainly gold and a very few precious stones. Austere bracelets, small pendants, studs and rings are designed simply, but each detail, from the size of the intricate lattices he uses to the length of the decorative protruding vertices, has been calculated with the utmost precision.
One of the most opulent collections inspired by New York is Swiss brand Piaget's 'Limelight Paris-New York', which was launched in 2008. Unfortunately the collection sold out, but it's still worth mentioning. It included some wonderful pieces from the very top level of jewellery design, which evoked the differences between the two world capitals of fashion and architecture.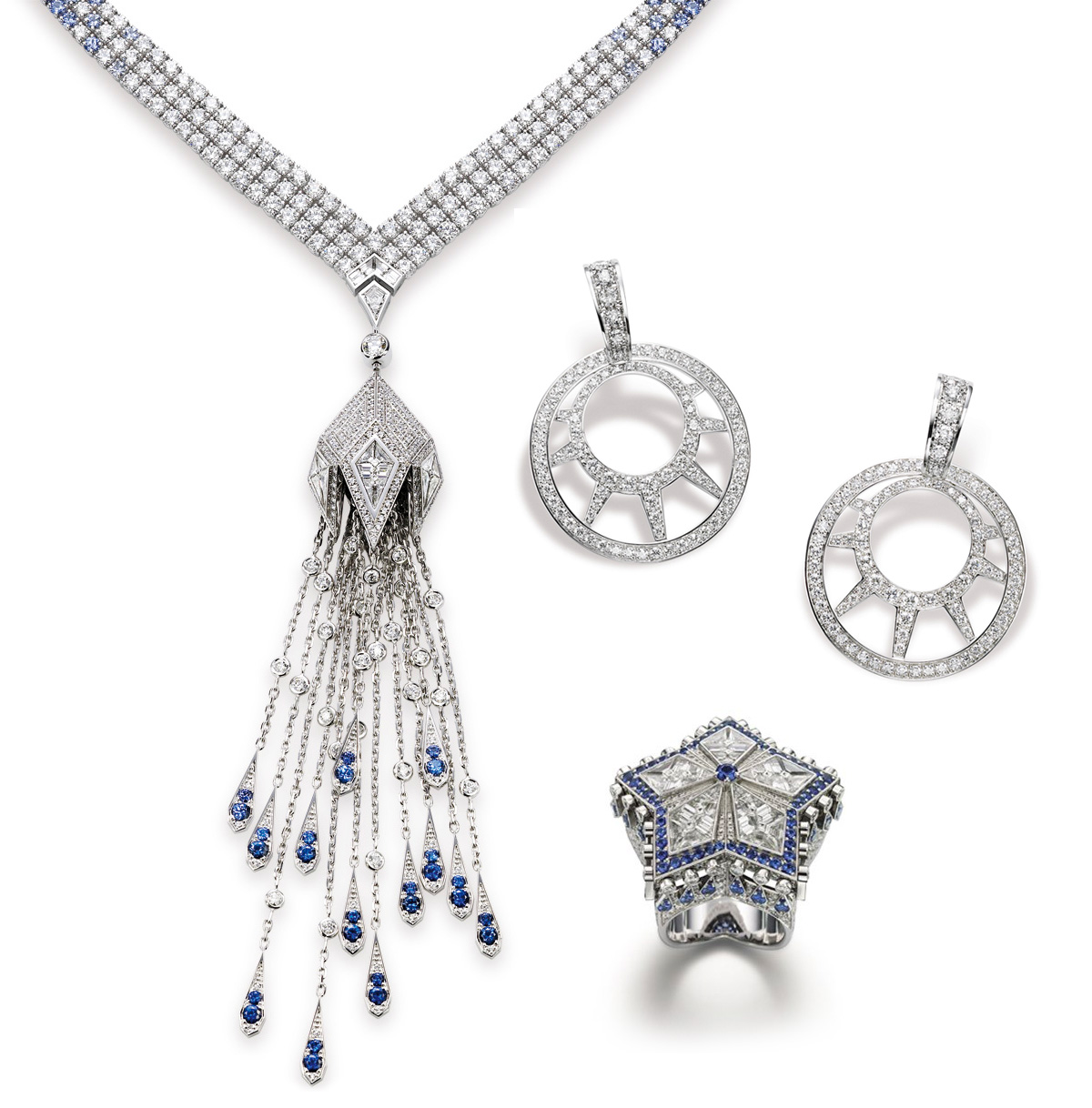 Beverley Hills jewellery designer Martin Katz gave us his view of the 'Big Apple' through a whole series of unique pieces inspired by the architecture of the bustling conurbation. Angular lines and the simple, striking geometry of New York's buildings found representation in earrings dripping with huge stones of tanzanite, amethyst, imperial topaz and other coloured gems.
This wasn't Katz's only New York related endeavour – he also participated in renovation of one of the luxury suites at the New York Palace Hotel, which is now called the Martin Katz Jewel Suite. It's not only jewellers working with gems who love New York: pearl specialist Autore does too. The triangular shapes adorning the Chrysler Building now can now be seen not just on the famous skyscraper, but also on the gold earrings and pendant that went into the Metropolitan collection (read more about it here).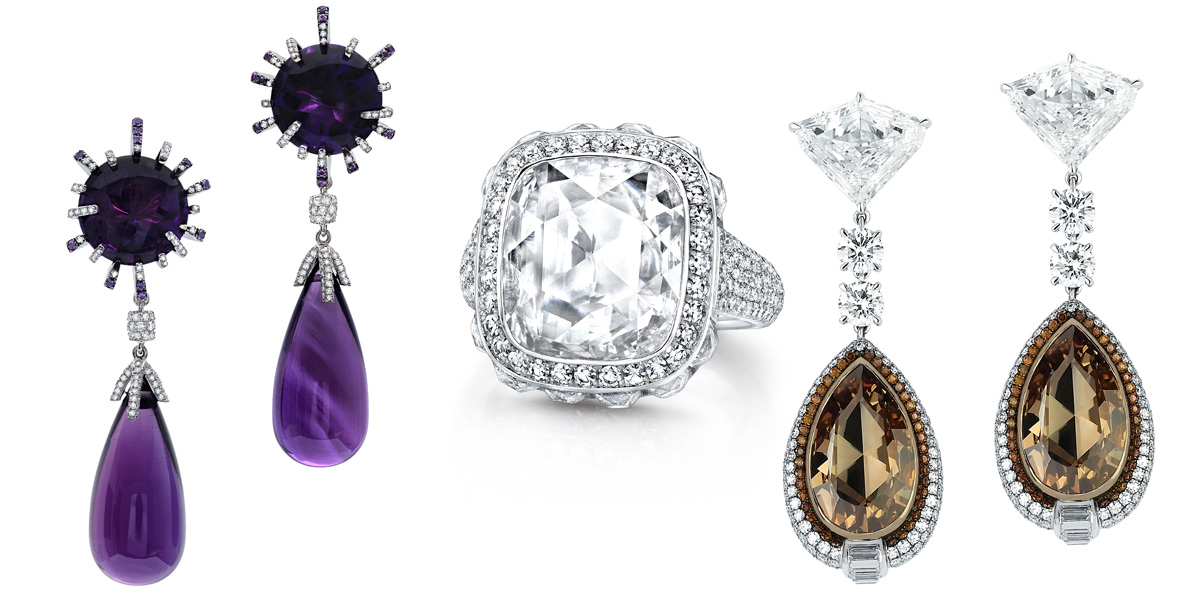 And finally, I want to draw your attention to the one-of-a-kind ring by American designer Wendy Brandes from her Maneater collection. It takes the form of a miniature New York taxi decorated with 92 yellow diamonds with an average weight of 0.59 carats. It's parked on a road paved with 130 black diamonds. If you take a look at the bumper you'll see a little engraving that reads 'I heart New York', and underneath the head of the ring is the taxi's passenger.
As I said at the start of this article, New York is a wonderfully varied city. Presented here before you are all its incarnations in jewellery – and that is all the proof you need.