It was in the 70s that Cartier and, years later, Van Cleef & Arpels (1978), Boucheron (1988), Bulgari (1992) and Chopard (1992) made their entrance into the world of scents. The idea behind the product expansion from the heritage business to other fields like the fragrances business was simple: the maison want to widen their clientele by letting everyone feel (and smell) magnificent jewellery creations. But only a handful of luxury jewellery houses can afford to make their own fragrances and bottle it in jewellery inspired cases. Everything from the packaging to the essence of the fragrance, from the advertising campaign to the bottle's design has to be unique. What matters most is the dreamy feeling that people experience when opening up a bottle of fragrance. Having said that, jewelled inspired fragrances are, perhaps, the perfect solution to combining the glamour of jewellery with fascinating scents that appeal to a wide range of discerning costumers.
As the world changes, so do jewellery fragrances. If in the past, jewellery brands "mass produced" some scents for a larger clientele, brands like Bulgari and Van Cleef & Arpels concentrated their energies in creating exclusive fragrances collections like Le Gemme, launched in 2014 by Bulgari, or Collection Extraordinaire by Van Cleef & Arpels that has been in the market since 2009.
Bulgari's Le Gemme by Bulgari fragrance collection, created by French perfumer Daniela Andrier, is a journey into the world of coloured gems. Le Gemme is composed of six unique fragrances dedicated to the most precious stones: Ashlemah (amethyst), Amarena (tourmaline), Noorah (turquoise), Lilaia (peridot), Maravilla (citrine) and Calaluna (moonstone). Le Gemme collection, inspired by the magnificence of Bulgari's jewellery, is encapsulated in bottles that recall the Roman amphores (storage containers).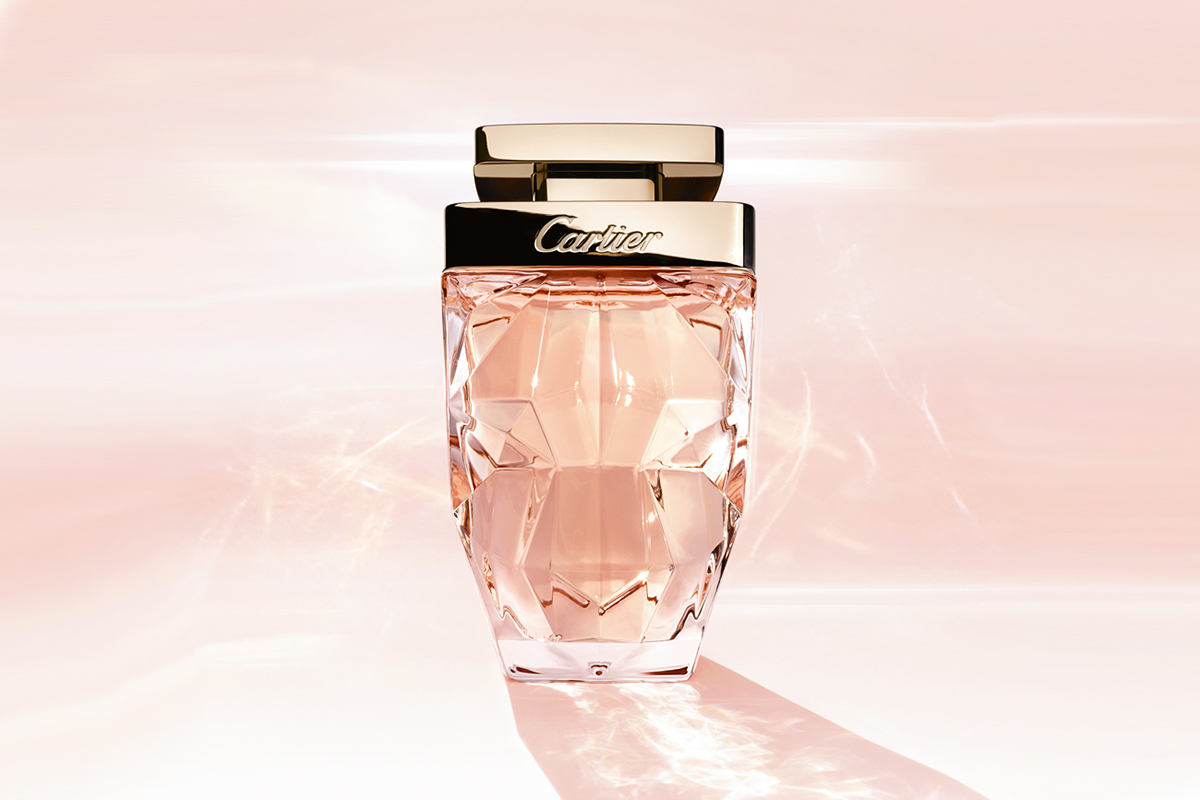 Van Cleef & Arpels looked to nature for its Collection Extraordinaire fragrance line. Since the beginning, nature has been an important source of inspiration to the brand and its many Haute Joaillerie creations. The perfume collection is composed of 16 fragrances in which each one draws inspiration from a flower or a natural element. For instance, the California Reviere floral fragrance has as its top notes mandarin orange, neroli, jasmine sambac, frangipani, beeswax and vanilla. It is a lovely scent dedicated to a romantic and cosmopolitan woman, evoking her precious journeys around the world.
Cartier with its La Panthere Lègère fragrance looks to its iconic animal, the panther, by carving it on the bottle and giving the fragrance a feline, yet feminine spirit. Mathilde Laurent, in-house perfumer Cartier, united the notes of amber, Tahitian vanilla and gardenia peppered with chypre nuances from the original musky accord of the La Panthère perfume.
If Cartier chooses animals for ideas, Boucheron gets inspired by its iconic and modern jewellery collection – the Quatre. Brought out in 2004, Boucheron's collection featuring rings, bracelets and earrings that captures the modern spirit of architecture in combinations of materials and techniques on yellow-white or pink gold base with four bands. The fragrance, created by Nathalie Gracia-Cetto and Antoine Maisondieu, is vibrant and bold yet romantic and Parisian. The top notes include bitter orange essence, Brazil green mandarin essence orpur ®, red currant sparks, wild strawberries. Enclosed in a round bottle with a chic Quatre ring inspired cap, the bottle's design remains timeless.
Chopard too pays homage to the joyful side of life with its Happy Spirit fragrance – a tribute to the successful jewellery and watch collection, Happy Diamonds, which celebrated its 40th anniversary this year. Created in 1976 by Ronald Kurowski, former designer at Chopard, the Happy Diamonds collection has diamonds that dance freely either in a necklace or watch dial. The fragrance – created in 2009 by Dominique Ropion with notes of citrus, magnolia, honeysuckle and raspberry – is contained in a heart-shaped bottle that represents the romantic attitude of the Chopard woman.
Written by: Ivan Allegranti