Solitaire rings
The name 'solitaire', which in French means 'the one', tells everything you need to know about the style and the purpose of this ring. The design of this ring is usually a single stone set in a jewellery frame, and you give it to the person you choose as the one, as an engagement or wedding ring.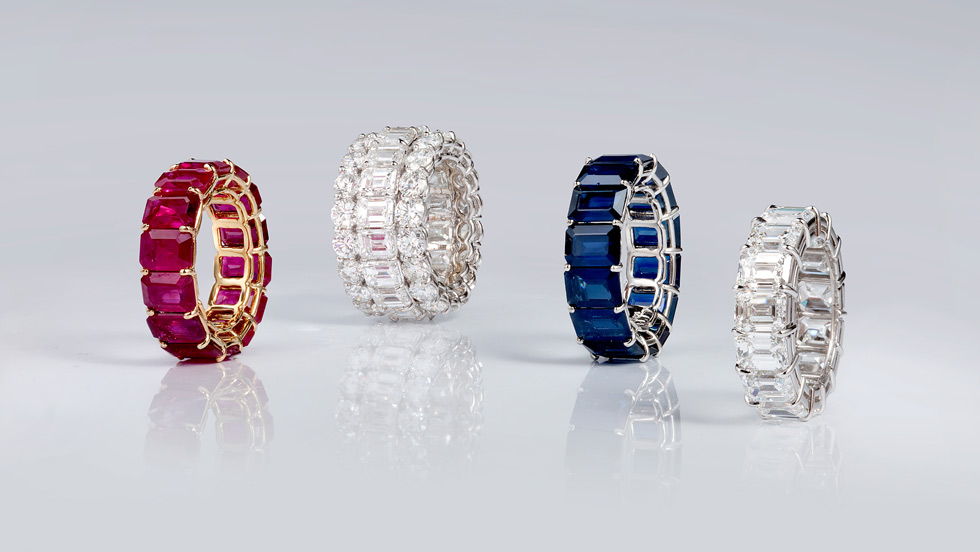 Eternity rings
Imagine a trail of diamonds or gemstones wrapping round your finger in prong or channel setting and you have the eternity ring. With no end and no beginning, the eternity jewel is a symbol of everlasting love, usually given to mark a wedding anniversary, jubilee or the arrival of a new child.
(Cigar) band rings
The name speaks for itself: this ring resembles the paper band on a cigar. Designs vary from simple metal rings to more complex styles decorated with enamel, filigree or engravings. Rings like this come in different widths and their defining feature is the smooth surface.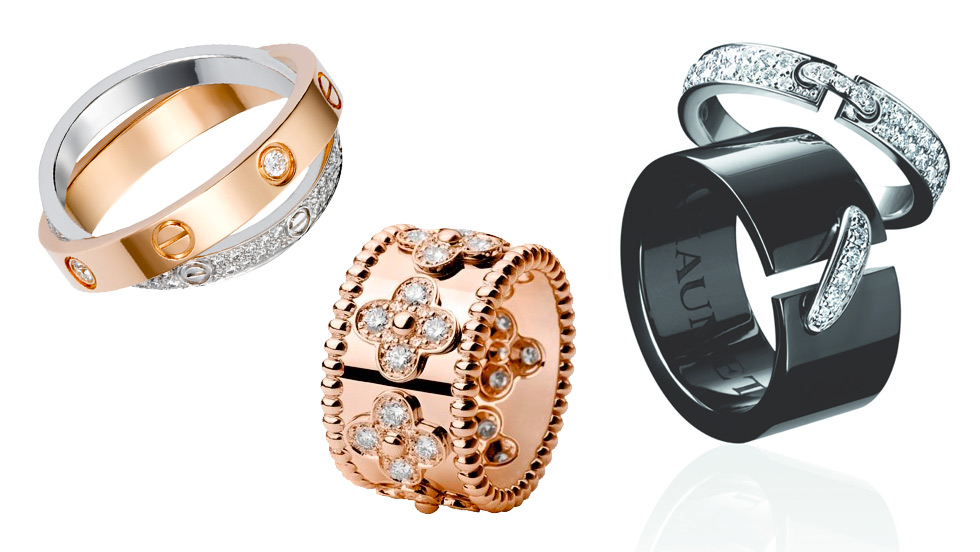 Toi at Moi rings
Toi et Moi is a ring style featuring two identical or similarly sized stones in either the same or different colours set opposite each other. What makes them special is the stones are either complementing or contrasting in order to reflect two similar or different characters.
Secret rings
As a rule, these tend to be individual art pieces with complicated mechanical elements to them like the 'dancing rings by Sybarite, a theme (Theo Fennell) or some sort of hidden feature (Alessio Boschi). Tricky to make and always effective when worn, they never fail to catch the eye, and it is good fun to take a look, try them on and discover their secret, which is sure to draw an exclamation or surprise or admiration.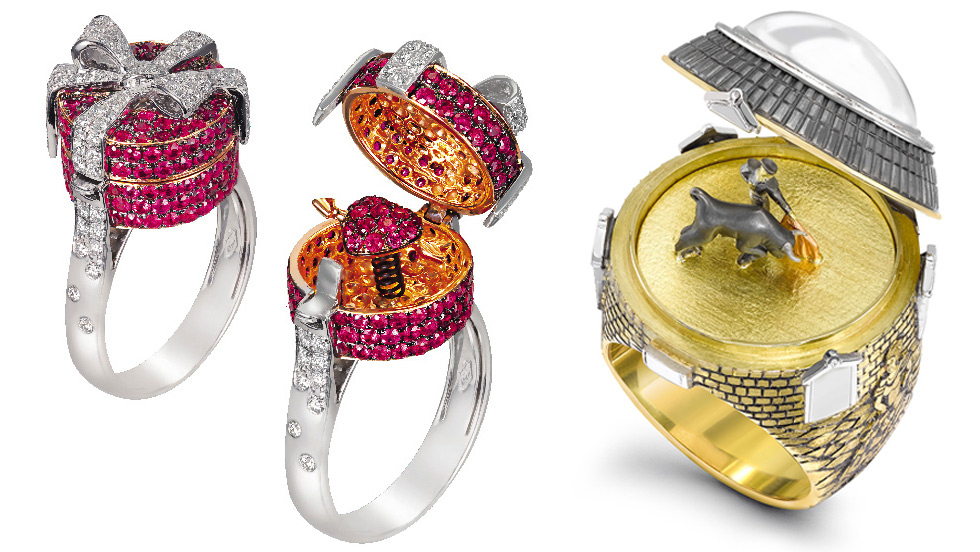 Stacking rings
Strictly speaking, at first glance these might seem like fairly simple plain rings, but with stacking rings it is all about the composition. By combining them together so that they link up smoothly along the length of your finger, you create an effective, well-constructed look. Just switch the order around or vary the number of pieces and every day you can have a brand new, original piece of jewellery.
Cocktail rings
First seen during the Prohibition era, cocktail rings are pieces of jewellery with large stones designed to be worn to evening parties. However, nowadays any large, stylish ring can be called a cocktail ring, whether its centrepiece is a large stone or some other decorative element.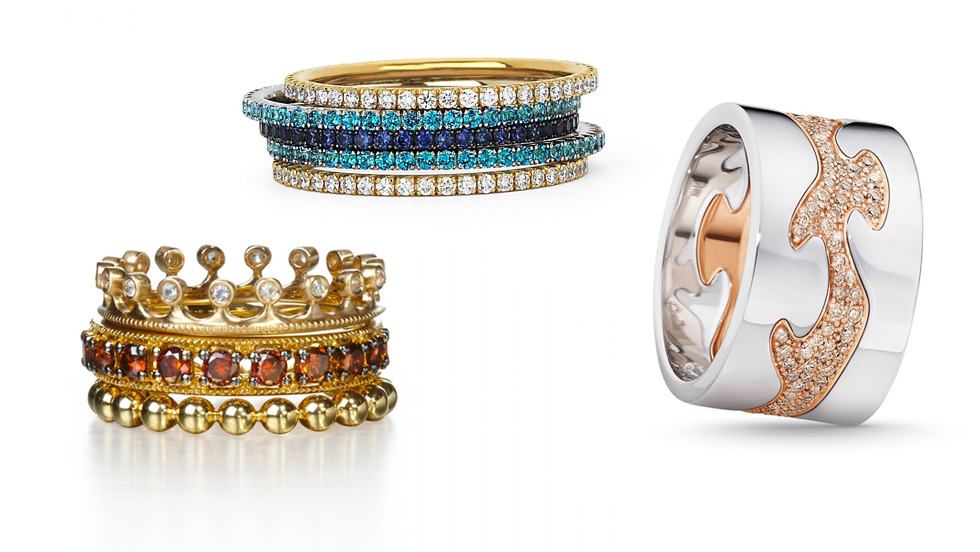 Bombe rings
Bombe rings, also called simply Bombes, are jewels which feature large cabochon or sugarloaf gemstones set in precious metal, or perhaps a magnificent cupola design. This sort of ring looks particularly effective when worn on your second finger.
Trend rings
Once jewellery for the movie stars and catwalk models, now trendy ring became an everyday thing. These days you can get rings which can be worn on a few fingers at once, full-finger numbers and even those that are worn on the middle part of a finger.