The word 'creation' encompasses all different forms of art, and each of these creation, bottles of Forest Dry Gin, combines the finest gin, a gold gemstone ring and a beautifully painted exterior. Jurgen Lijcops, Belgium's top sommelier, has dedicated a bottle to each season, and to reflect the individual magic of spring, summer, autumn and winter, he has added in each bottle an individual seasonal spice.
"I asked Jochen and Liesbeth to help me develop this project because I admire their inimitable style; they are two artists who understand how to create something unique. Designing the most expensive gin in the world only makes sense if we create something truly phenomenal in form and substance, not just in value,"says Jurgen.
Liesbeth employed one of her signature styles, hand painting all four bottles using oil-based paints, bringing each one to life with her love of expressionist colours. A black base is delicately entwined in swirling tree branches painted in red, pink, orange and yellow, depending on the season.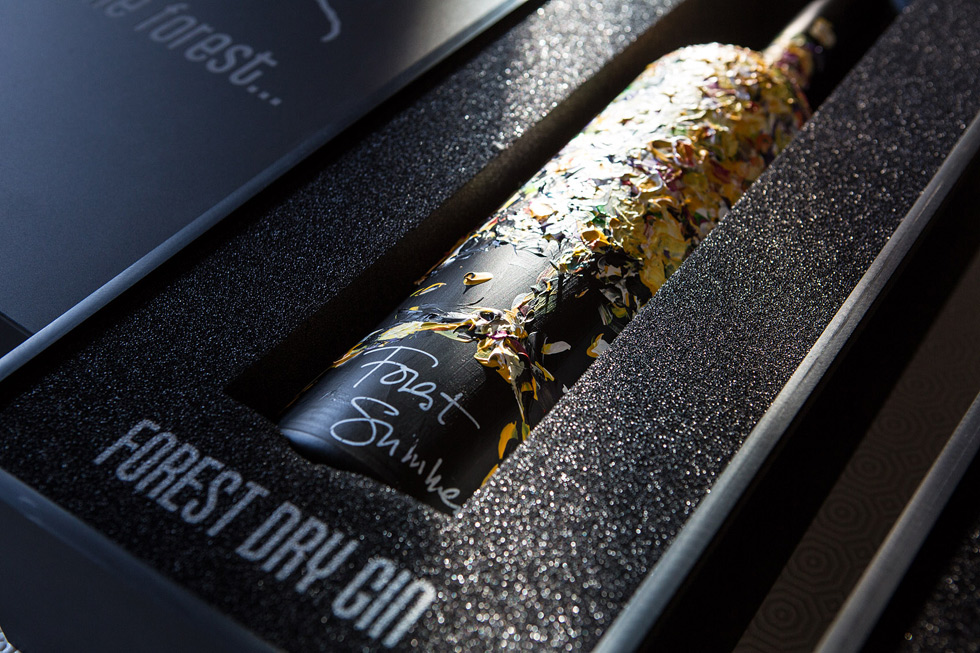 Had this been the last step in the creative process of this unique beverage then a bottle would have set you back €2,500, but the finished article is in fact €15,000. The other €12,500 is spent on the most expensive feature of the gift set, a ring by Belgian jewellery Jochen Leën. His brand may be one of the youngest in Belgium, but it has already made a name for itself thanks to its impressive collection of rare precious stones, the kind which are by no means easy to find. Jochen's passion for precious stones is translated into his laconic designs which feature Pariaba tourmalines, morganites, sapphires and garnets as their eye-catching central elements.
In the Forest Dry Gin 'Autumn' pack, you will find a ring made from white gold with 5.6 carat orange mandarin garnet; in the 'Winter' set, a 3.8 carat pink tourmaline and diamonds; a 3.09 carat pink sapphire with diamonds for 'Spring' and finally, for 'Summer', a 3.89 carat yellow tourmaline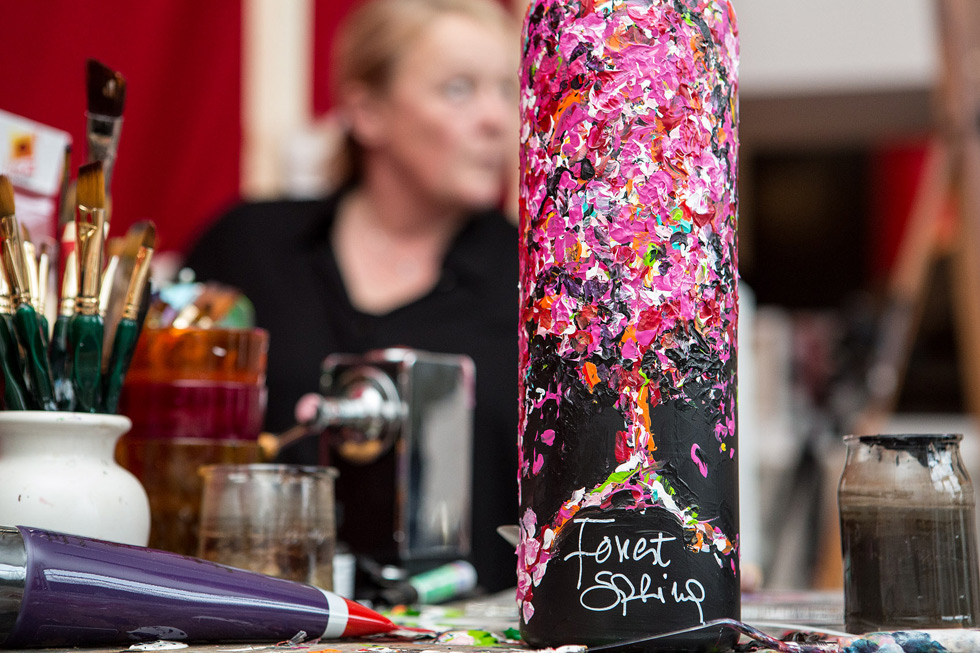 "What I particularly loved about this collaboration was the mix of passionate people and the unique artisanal process of creating the most expensive dry gin ever. Doing it all for a good cause adds value to our work and I am very glad we are able to help animals in need," says Jochen.
Proceeds from the sale of all four bottles will go to four animal welfare centres in Limbourg, the hometown of all three collaborators, as well as to the centre for guide dogs for the blind in Tongren.