The jewellery world is in a flutter with the news that Chopard Creative Director Caroline Scheufele and famous singer Mariah Carey have collaborated on a new collection. This meeting of the minds brings us not one but two brand new fine and high jewellery collections. The Chopard X Mariah Carey Collection and the Happy Butterfly X Mariah Carey Collection were showcased for the first time in September 2022 at an intimate cocktail party in Manhattan, where these two female powerhouses shared their creations with the world. Let's take a closer look at these two new collections.
Whilst most collaborations are the result of brands chasing the artistic talent they seek to associate with, in this case it was initiated by the talent side of the equation. In December 2020, Mariah Carey approached Scheufele with the idea of collaborating on a collection that would celebrate the superstar's 'Diamond Disc' in honour of her famous hit "All I Want for Christmas Is You". All that was left was to find a common source of inspiration that both could get behind to give life to the designs.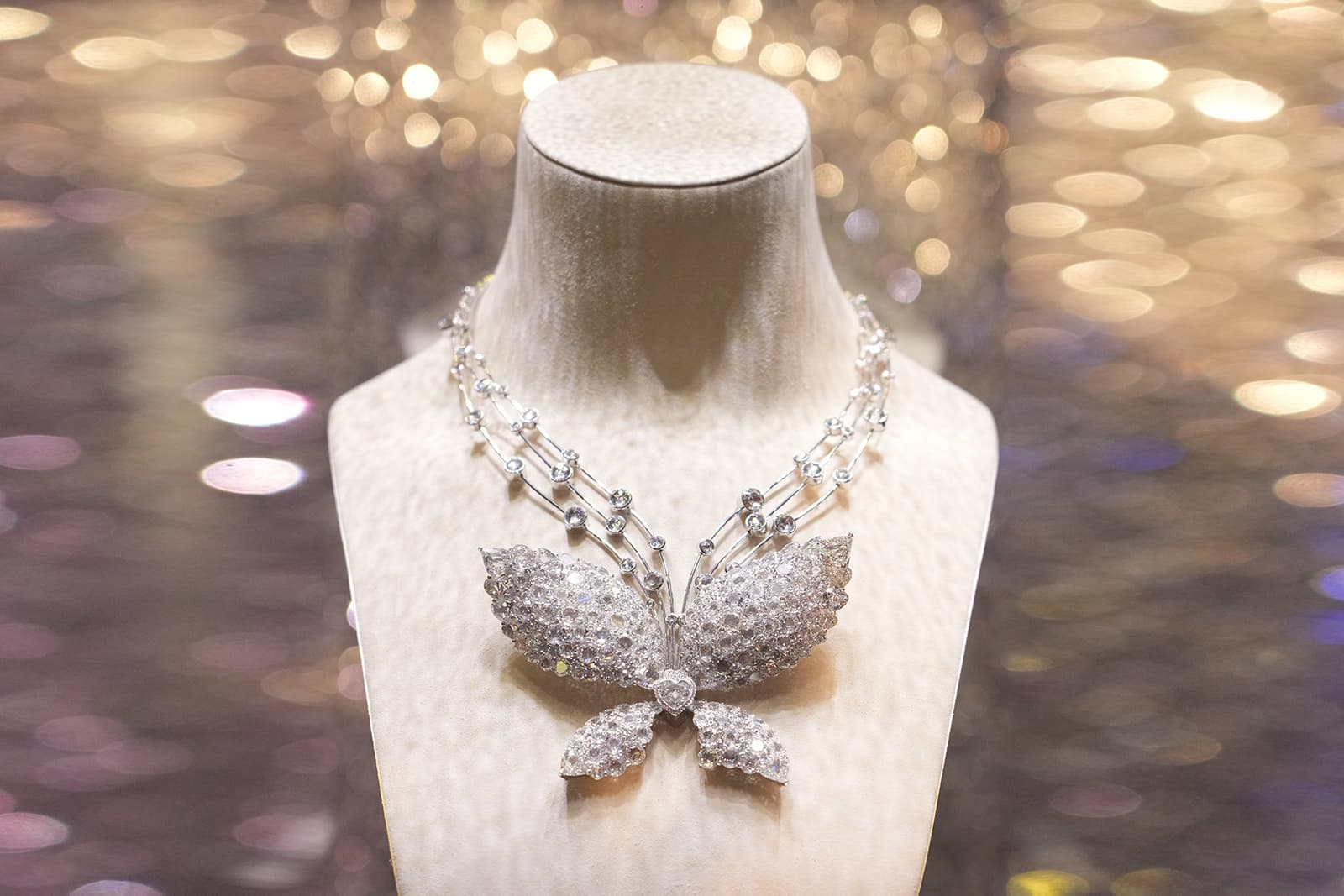 The butterfly is an obvious choice of emblem for this collaboration. For Carey, Butterfly is the name of her 1997 album that catapulted her career in RnB and Hip Hop music. For Scheufele, nature is one of her greatest inspirations when designing her collections, with butterfly wings featuring prominently in many high jewellery and watch creations. However, what both women admire most about the butterfly is its symbolism of rebirth, reinvention and transformation, all of which describe both of these successful businesswomen's accomplishments and careers.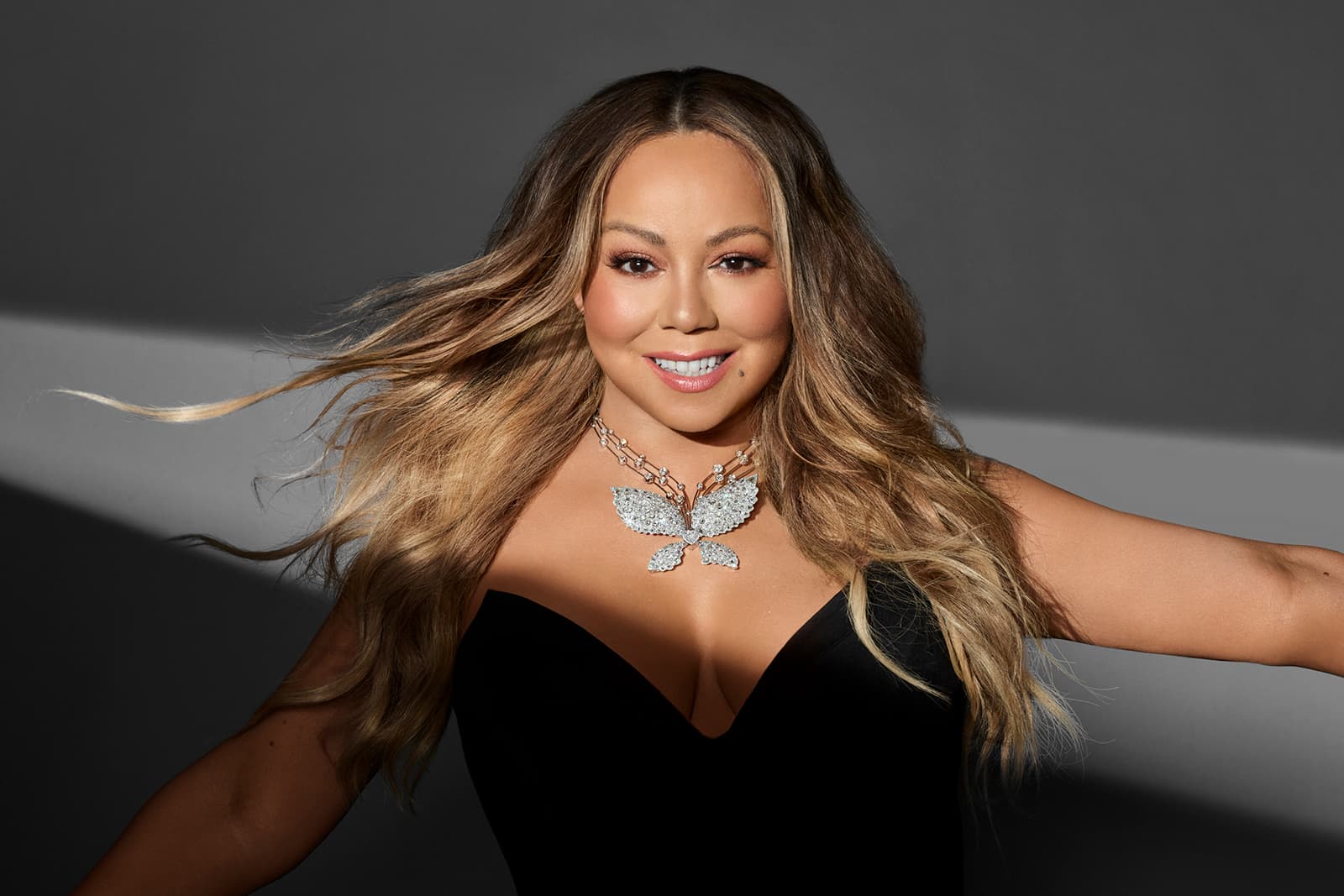 The Chopard X Mariah Carey Collection of one-of-a-kind high jewellery pieces consists of a pair of asymmetric earrings, a necklace and a ring, each created entirely from Fairmined-certified ethical gold, set with a full pavé of natural diamonds. A homage to the infamous annual Red Carpet collection, these pieces are the epitome of the Maison's glamorous style.
The fine jewellery collection Happy Butterfly X Mariah Carey preserves the Happy Diamond design codes with a twist. Updating the style with the butterfly motif, each piece is also created from Fairmined-certified ethical gold and is either entirely paved with natural diamonds or red carnelian.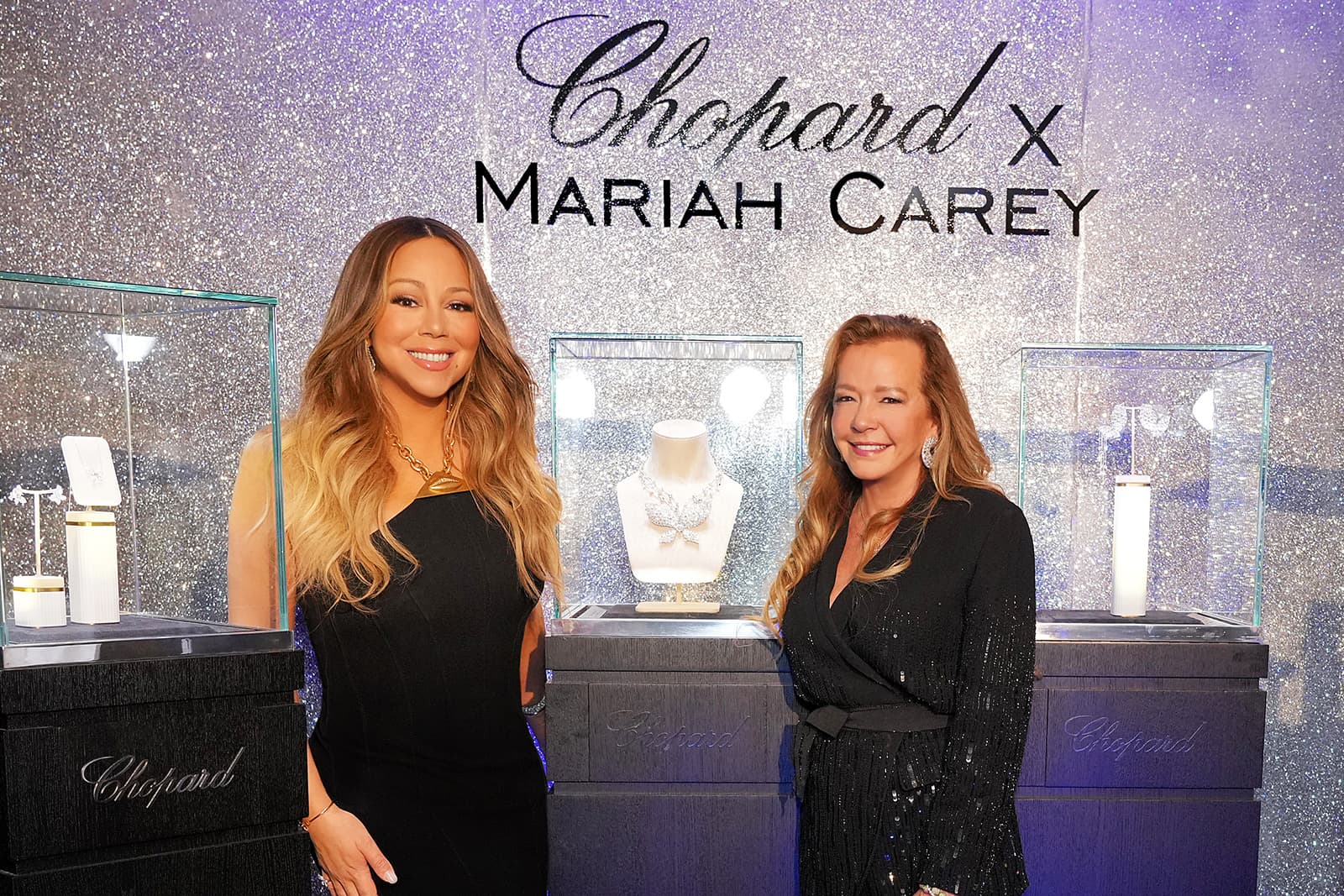 Beautiful, wearable and excitingly different, these two collaborative collections are sure to resonate with many jewellery aficionados. We cannot wait to see what else will come from this collaboration.